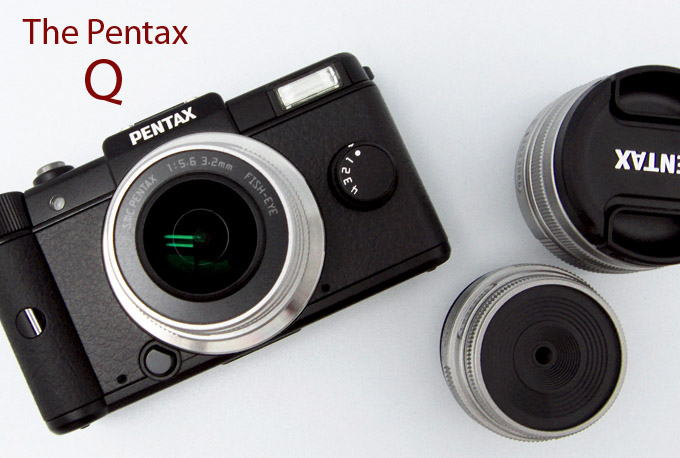 The Pentax Q Digital Camera Review – A pocket full of pixels!
By Steve Huff
A while back I remember seeing that Pentax would be releasing a 12.4 megapixel camera called the Pentax Q  and I was excited at first because I thought WOW, Pentax is getting into the mirror less camera market! I love Pentax (see my K5 review here) so I knew it had to be good. But then when I read that it was a teeny tiny sensor camera with interchangeable lenses I thought "oh no, it's going to suck with that small sensor" ! But in reality I kept an open mind because I wanted to love it. I mean, why would Pentax release a camera like this if the image quality sucked? Deep down I knew they wouldn't so I waited for the release with my fingers crossed.
It appeared from the looks of it that Pentax was releasing an enthusiasts styled body with a consumer oriented sensor. Why not a larger sensor I asked? Well, after I received the Q I realized WHY they used the smaller sensor and also applaud them for taking this approach as there is NOTHING out there quite like this Pentax Q at this time.
Let me start off by showing you the features of the Q.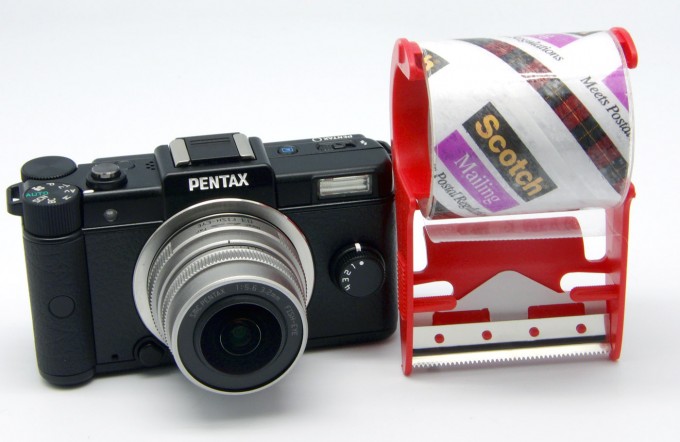 The Features of the Pentax Q – (From the B&H Photo Website)
Small and Light Interchangeable Lens Digital Camera
The Q represents an evolution in interchangeable lens digital camera design, featuring a small and light body. Experience the Pentax Q. The camera. Evolved.
Q-Mount Lens System
The Q features the newly designed Pentax Q-mount lens system for convenient interchangeability with a variety of specialty Q lenses. Choose from a selection of prime, zoom, fisheye lenses, and more to suit just about any photographic need. This Q System standard kit includes the 8.5mm lens (equivalent to 47mm)
12.4Mp
Enjoy exceptional image quality in 12.4Mp courtesy of the Q's 1/2.3″ backlit CMOS image sensor. Capable of producing 12 bit DNG RAW and JPEG image, the backlit CMOS sensor is a highly efficient light-gathering instrument designed specifically to produce very low noise at high levels of sensitivity
Durable
Though extremely compact, the Q is also surprisingly durable, sporting lightweight, scratch resistant magnesium alloy covers
Traditional DSLR Shooting Modes
Experienced photographers will enjoy the power and flexibility of traditional DSLR shooting modes such as Program, Aperture/Shutter Priority, and Metered Manual exposure control. Yet casual shooters will appreciate the highly convenient automatic modes such as the set-it-and-forget-it Pentax Auto Picture and 21 scene modes
Customizable Quick Dial
Conveniently choose from a variety of creative modes, Smart Effect options, or camera settings to assign to the Q's Quick Dial located on the front of the camera. Easily customize the setting or effect using the Quick Dial's 4 positions, allowing you to concentrate on photography without having to explore the camera's menu system
HDR Capture
In-camera HDR capture mode shoots 3 images of varying exposures, blending them to bring out the details in even the darkest shadows and brightest highlights of extreme contrast shots
1080p HD Video
Shoot high quality motion video with stunning full 1080p HD clarity at 30 frames per second. The Q efficiently processes the full HD video using high quality H.264 compression for superior color and detail. Explore creative video effects through the use of custom image modes, digital video filters, and interval shooting; or select from a variety of Q lenses to realize your perfect artistic vision
Sensor-Shift Shake Reduction
Capture stabilized, blur and dust free images even in low lighting courtesy of the Q's sensor-shift Shake Reduction system with integrated DRII Dust Reduction. Body-based Shake Reduction operates independently of the Q's lenses, allowing the same level of stabilization regardless of lens selection
3.0″ LCD Monitor
Easily capture or review images and video using the Q's large 3.0 inch LCD monitor. The high quality LCD features HVGA resolution with 460,000 dots, as well as viewing angles up to 170 degrees horizontally and vertically
5 Frames Per Second
Capture even the fastest action with a 5 frames per second continuous shooting mode, ideal for sporting events, children at play, or any fast action situation
Bokeh Control Filter
Enjoy effortless bokeh control with the Q's bokeh control filter. Traditionally controlled through a DSLR lens's aperture, bokeh is the out of focus part of the background that helps to emphasize the subject, drawing the viewer's eyes to the most important part of the photo. The Q assists the experienced and casual photographer alike by offering a fine degree of extra control over image bokeh via an in-camera filter operation
Smart Effects Mode
New Smart Effects modes enhance digital photography by applying a series of effects to images to achieve high quality finishing. Brilliant Color, Vintage Color, Warm Fade, Bold Monochrome, and Water Color are just some of the Smart Effects available, which can also be assigned to the Q's Quick Dial
USER Modes for Creativity
Powerful USER modes allow the creative photographer to save a series of favorite camera settings, filters, and custom image modes for instant reuse
1/2000 to 30 Second Shutter Speeds
Shutter speeds range from 1/2000 to 30 seconds, perfect for freezing fast action or capturing long nighttime exposures. Bulb mode adds flexibility for low light photography and motion effects
Built-In Pop-Up Flash
The Q's built-in popup flash adds the perfect amount of extra light to an image, while its high extension naturally reduces the redeye effect common to compact cameras. The Q's flash is effective to 23 feet at 200 ISO, and covers a wide angle 28 degree field of view
HDMI Port
A built-in micro HDMI port is perfect for outputting high resolution images and video, with sound, to modern HDTVs
SD, SDHC, and SDXC Memory Cards
The Q is compatible with the latest generation SD, SDHC, and SDXC memory cards for ultra-high capacity storage as well as outstanding image file portability
RAW File Processing
The Q includes SILKYPIX Developer Studio 3 software for powerful and flexible RAW file processing. In-camera RAW image development is also supported
External Viewfinder Available Separately
Compose images and video either with the Q's LCD monitor or using a shoe-mounted viewfinder attachment available as an optional accessory. The External Viewfinder O-VF1 makes an excellent -accessory to the Q, offering outstanding compositional framing, even in the brightest sunlight where viewing an LCD screen is traditionally a challenge

So here is my take on the camera with my real world use review!
The Pentax Q is what I will refer to as a consumer enthusiasts camera. What does this mean? Well, it means that it kind of seems targeted at BOTH the average consumer who is longing for something cool and exciting and doesn't care about sensor size, as well as the Enthusiast (that would be me and you). The enthusiast side of this camera lies in its functional body design and control. I will say it right now…the Pentax Q has a BRILLIANT design and menu control system. It has a magnesium alloy body that feels solid but the camera is TINY! It looks like a spy toy camera in person and the size is very hard to convey in pictures. The image near the top of this page shows it sitting next to a roll of packing tape, a SMALL roll.
Here it is in my small hand…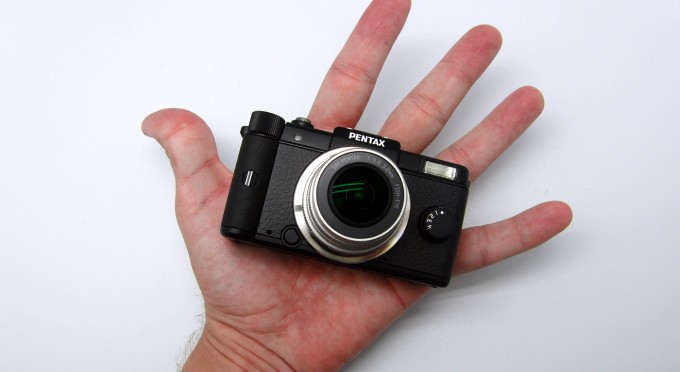 But as I said, the camera feels pretty amazing in the hand. Solid and sturdy, which is always good. The control dials all click with a firm authority. The camera is very well made. On the top there is an on and off button, a solid feeling shutter button, a control dial that allows you to change modes like "AV, M, O, TV, Auto, SCN, Movie and even a mode called  "BC" which stands for "Blur Control". There is also another control wheel for when you make your menu choices. The build and feel reminds me of the great Ricoh cameras, the GRD and GXR.
Using Blur Control: I had  the blur control setting at the 2 bar mark and snapped this one. If you click on it to see the larger version you can see how sharp this out of camera JPEG is. It was shot at f/1.9 and I converted to B&W with the new DXO film pack 3 Tri-X setting.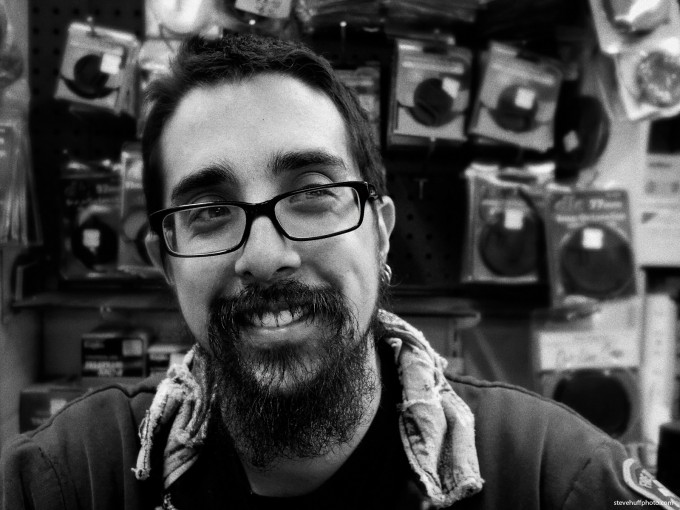 –
Below is another JPEG using blur control at "2". The Q could not get the AWB correct inside the camera store but mostly all cameras fail this "camera store lighting test".  My M9 did as well. Keep in mind this is a JPEG from the camera.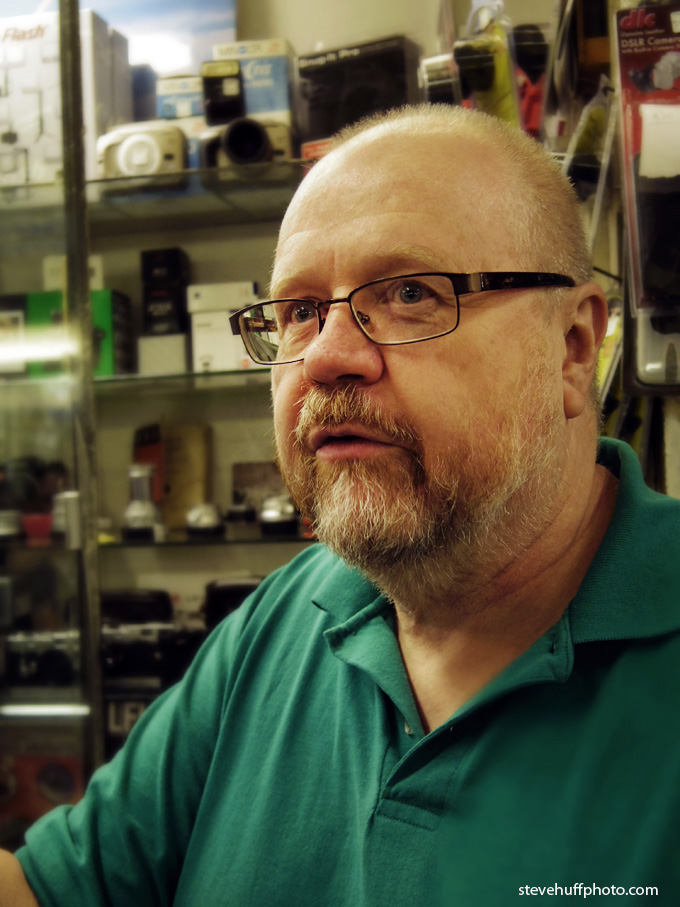 –
But turn the Blur Control too high to "3"  and you get a funky fake looking image that is blurred in the wrong places. The "3" setting is meant for smaller subjects but I wanted to see how it would do with a portrait. I think a level "1′ is good for portraits.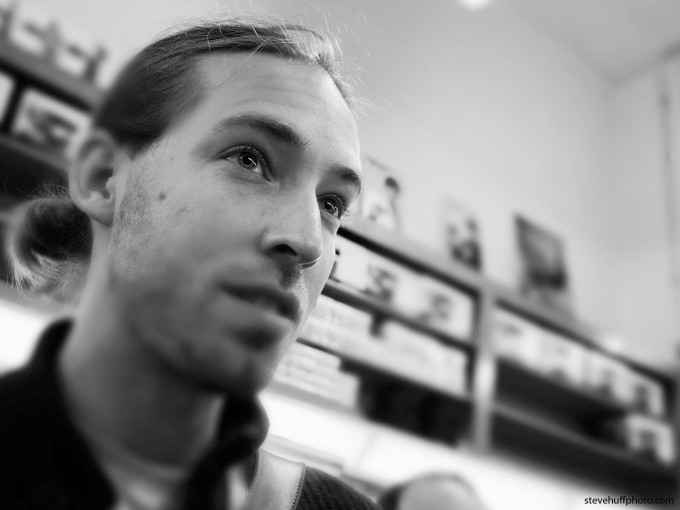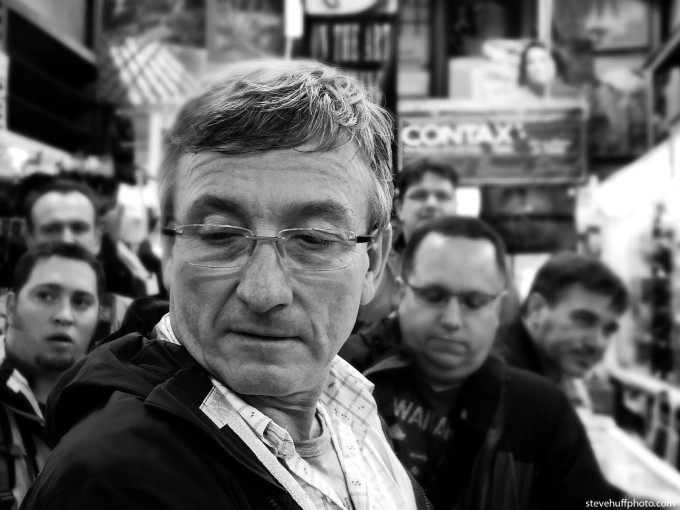 –
Blur control allows you to control and add out of focus areas (shallow depth of field effect/Bokeh) to your image. Let me explain. For those who found this review in google and do not know what Bokeh is, it is the effect that you get much more easily with larger sensor and large aperture lenses – when the background of your photo is out of focus and your subject is in sharp focus.
Many times you will read in reviews  "that lens has great Bokeh" which means its out of focus areas are rendered beautifully. Bad bokeh would mean the out of focus areas are rendered not so beautifully. In the case of the Q, with its small sensor you really can not get shallow depth of field (though its possible by focusing up close with the kit lens at 1.9) so when using the "BC" mode the "Bokeh" is fake and added in camera after the picture is taken so what you get is hit or miss. It appears the Q judges what to put and where by where you focus your camera and levels 1, 2 and 3 add the least to most blur.
But there is much more to the Q than the BC mode. The Q is a hip and cool take anywhere camera meant for FUN which is why Pentax has released a series of "Toy" lenses along with a couple of normal lenses. So the BC control is just a "fun" feature that some may get a kick out of, and in some cases it CAN work well.
BTW, the kit lens that ships with the Q is superb and my favorite lens that I have used with the Q and though it does have distortion, the camera fixes this when shooting JPEG. The magic of this system seems to come out when using this lens, at least in my experience.
The kit lens is a 47mm equivalent lens with a fast 1.9 aperture. The image below was shot with that lens at 1.9 and ISO 320 – click for larger – this is an out of camera JPEG, just resized with some slight sharpening.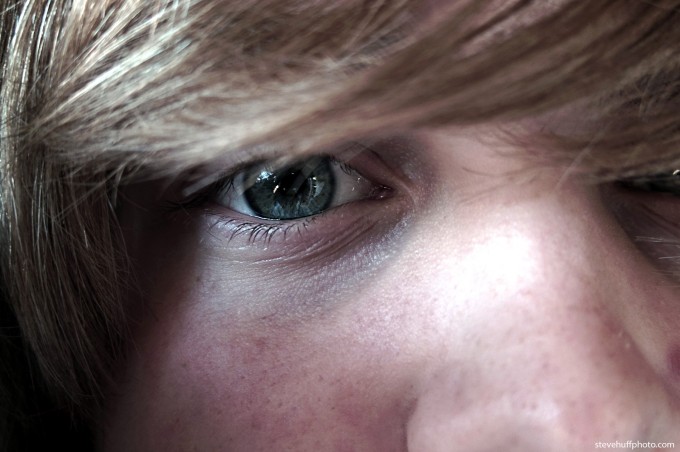 –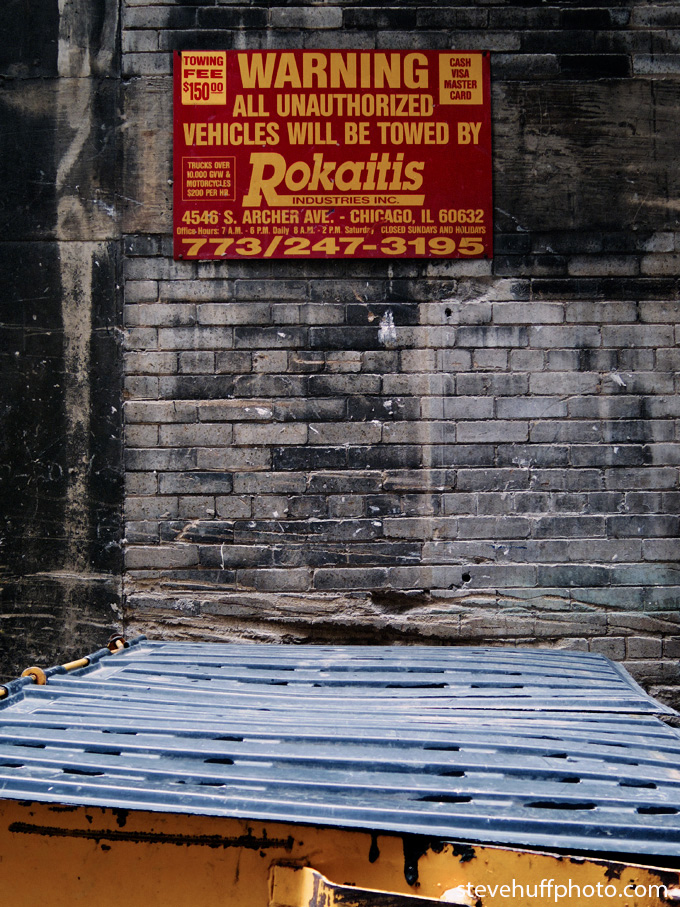 The Q stuff that matters – Usability and overall Quality
You can have the coolest design and all of the cuteness in the world but if the usability is not there then it is just not fun to use a camera. When I find a camera that tugs at my heartstrings and makes me want to buy it then that means it usually has fast and accurate AF, is easy to control and use, feels good holding it, and has good image quality. One camera that comes to mind that fits all of these requirements is the twice as big Olympus E-P3. The E-P3 is fantastic and the new lenses like the 12mm and new 45 1.8 are SUPERB. The E-P3 is $899 and is worth the cost IMO if you want a fun and serious camera. The Q is $799 and has image quality that is a bit lower than the E-P3 in color, and high ISO use and detail…BUT the Q is so tiny it does fit in your coat pocket easily AND the Dynamic Range seems really good for a small sensor camera…better than most.
Still the AF speed is somewhat slow with the Q and that could be a concern for some of you with a $799 camera.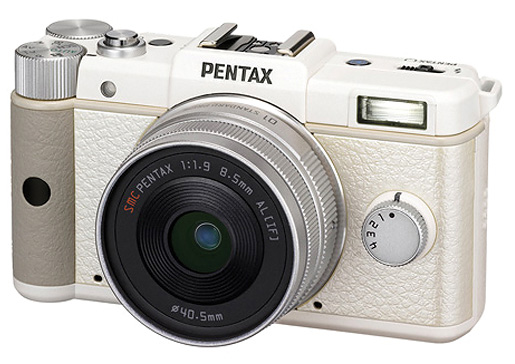 * USABILITY VERDICT –  Excellent!
I carried this camera with me EVERYWHERE and in my front coat pocket which was quite small. Anytime I saw a shot I wanted I pulled out the Q, framed the shot and snapped. As stated, the focus was not as fast as the E-P3 but nothing really is right now. I would say the AF is on par with the E-P2, GF1, GXR, etc. It's quick but not blazing fast.
In the hand the Q feels really small but solid and it does have a small round cylindrical grip that sticks out and this does help the "feel" of the camera.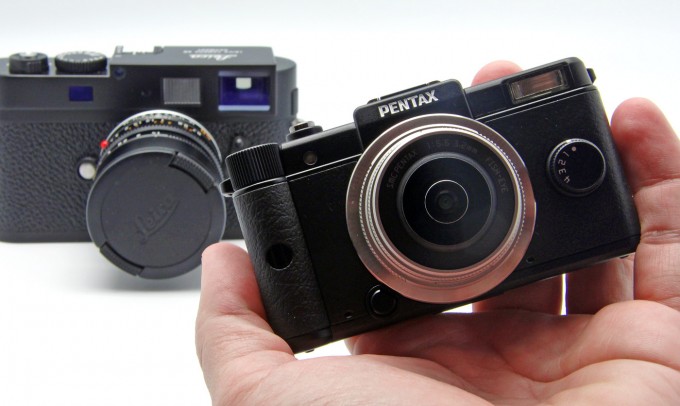 The dials on the camera are solid. There is even a solid dial on the front that allows you to switch to up to 4 presets so you can gave a variety of settings set up and easily switch to them with the front dial. Maybe have one set up to use a bleach bypass filter, one to use black and white, one for lower light shooting, etc. The controls are actually quite perfect. I wish all cameras had a control layout and easy menu system like the Q. The quick menu that you enable by pressing "info" on the back allows  you to scroll through the settings with the control dial and scroll through settings with the dial. It is very quick and easy to change settings.
So overall, the camera is fun to use. It is very "slick" looking and in operation. Basically this camera is meant for fun, maybe even as an upgrade to your phone camera as it is smaller than my iPhone is length and width and with the toy lenses more versatile! The usability is EXCELLENT but the focus is slower than most and the LCD is sort of hard to see in sunlight as it glares a bit.
* IMAGE QUALITY VERDICT – Very Good!
The overall image quality is very good and much better than previous smaller sensor cameras I have used. It seems sensor technology is evolving at a fast pace though you still do not get the rich colors and pop of a large APS-C or full frame sensor. The Q has a couple of cool color modes though and one of them that I like is "Bleach Bypass" which adds a dark dramatic bleach bypass tone to your images.
The next two shots were taken in the "Bleach Bypass" mode – JPEGS straight from the camera using the kit lens.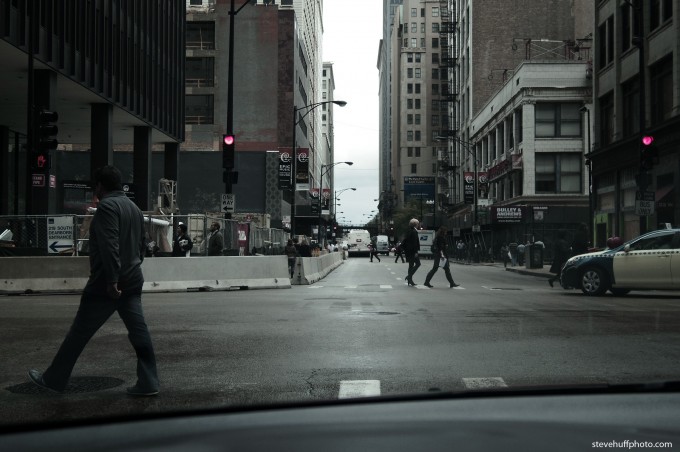 –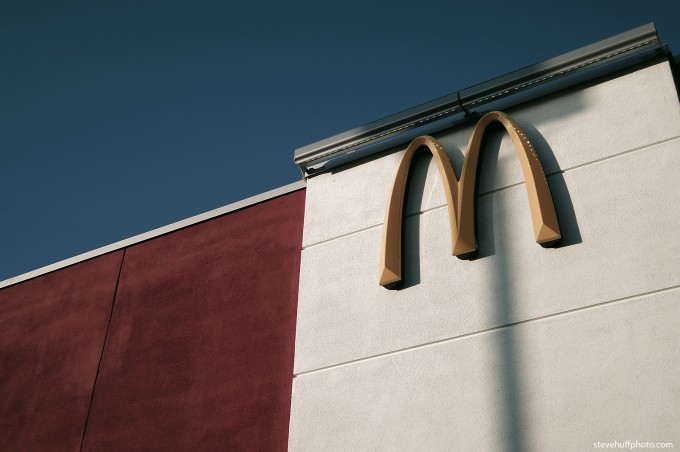 –
below is a FULL SIZE out of camera JPEG in standard mode shot at f/5.6 and ISO 125 – click it for the full size!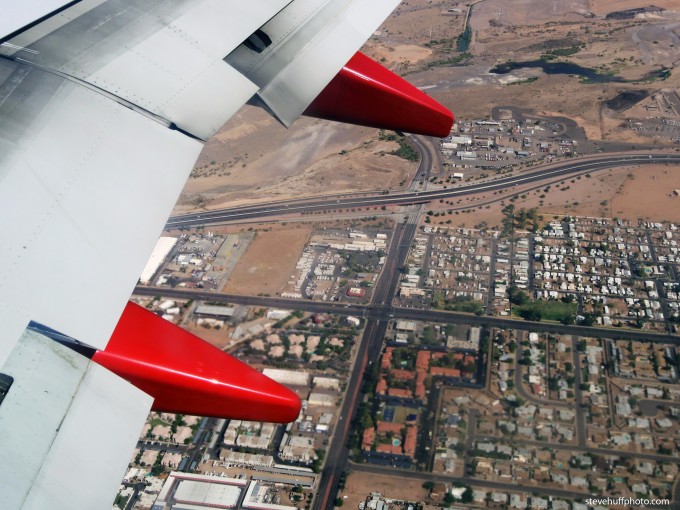 So the image quality is VERY good to excellent. In some cases I scratch my head and say "wow, this came from a small sensor"? That right there says a lot! There are other modes as well like "cross processed", "toy camera", etc but I really only enjoyed the Bleach Bypass and standard color modes. In comparison to something like a micro 4/3 camera, the Q comes close but can not match the detail and color quality of the larger sensor. But again, the Q is tiny with small lenses and that is the draw here I think.
* HIGH ISO SHOOTING VERDICT – Excellent for this sensor size!
One problem that plagues small sensor cameras is the high ISO capabilities. Even the lovely E-P3 has issues here once you get past 1600 so usually small sensors get REALLY noisy past 800. The Q is actually really good in this department though not as good as a large sensor camera. Still, I was shooting this little guy in all lighting situations. Below are some out of camera JPEG high ISO shots and IMO, ISO 1000 is about as high as you want to go. After that ugly NR and noise creeps in destroying the look of the image though if you shoot B&W, Id go  up to 3200 in some situations but beware! If you shoot RAW at 3200 and remove all Noise Reduction you will have an insanely noisy image.
ISO 3200 with the fisheye lens that I found VERY hard to focus. It is a manual focus lens but I could never get a sharp image, ever (UPDATE – I was NOT using the LCD Manual Focus Assist, and THIS makes all the difference in the world). Click image for larger and 100% crop.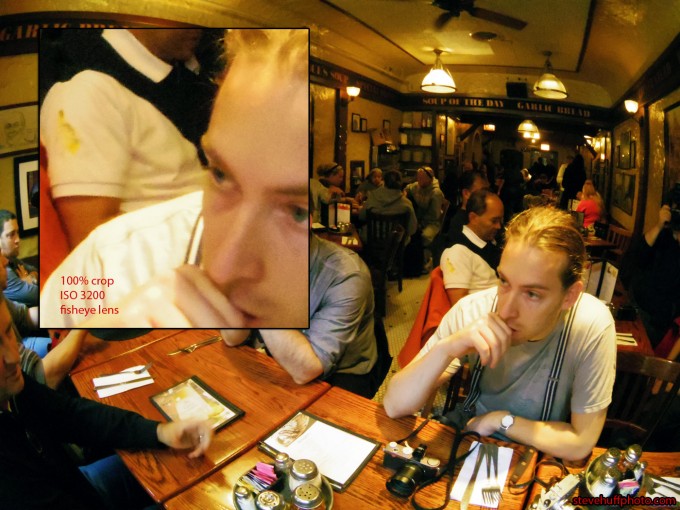 –
ISO 1000 straight from camera file – click image for the full size. Looks pretty damn good! This was taken indoors at lunch.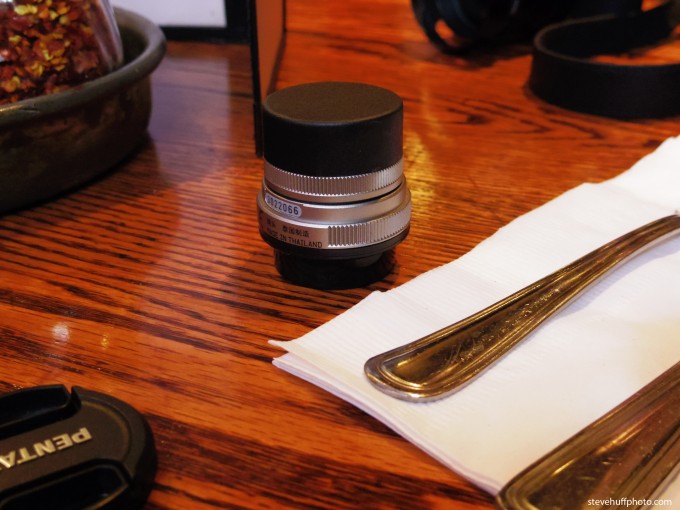 –
ISO 3200, RAW conversion, NO Noise Reduction, Shot in LOW light and converted to B&W – It's noisy but most cameras are when shooting in LOW light and high ISO.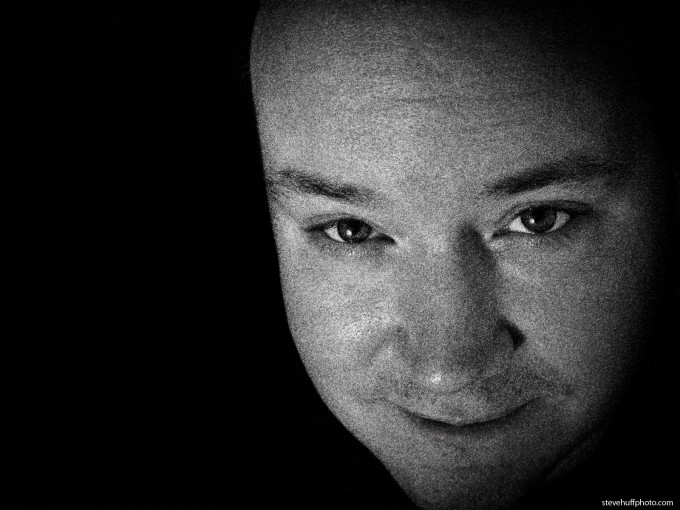 –
So the bottom line in the ISO dept? If I owned  this camera I would shoot it up to ISO 1000 when shooting color and up to 3200 if B&W and there was some light involved (I like some grain to my B&W). It is better than most small sensor cameras but still has that smaller sensor look at high ISO if you know what I mean. If not, then you wouldn't notice anyway and it would be fine. 🙂 It does get noisy but with a mix of in camera stabilization and the fast 1.9 lens, you can usually get away with lower ISO.
* HD Video Quality – 1080P – Average/Good
The Pentax Q even shoots HD video at 1080P resolution. YEP! This small fry guy even has built in image stabilization for a smoother video look (though it is not perfect) for this size of camera it is pretty freaking cool. The more I shot with the Q the more I appreciated what it is and is not. This camera is so small yet has so much capability and if size is important to you, as in SMALL size, then you really should look at the Q system.
With that said, the video does suffer from the "Jello" effect that so many cameras suffer from these days and the quality is very good but not SUPERB. Again, this all lies in the smaller sensor. BUT, you can't expect the video quality of a Canon 5DII in something like this. But the fact that it has video is a huge plus and what is super cool is that it has time lapse built in. Also, the Jello effect is not present when using a tripod of course.
Below is a quick sloppy sample of video shot with the camera. If i had more time with the Q I could have done a better job in this area, so please be aware of this 🙂

So, is this a camera worth owning? Some thoughts…and comparisons.
Many people are asking me if the Q is worth the $799 asking price. The answer to that depends on you. How much value do you put on the small size? Do you travel often? If so, this camera can be a valuable tool as when I traveled it was always in my pocket and ready to rock and roll. In my opinion, I really wish this came in at $599 or even $699. Those two numbers sound better than $799 of course but let's put this into perspective and look at other cameras in this price range and how they may compare.
The Leica D-Lux 5 – The D-Lux 5 is around the same price and also has fantastic image quality. You can see my review of the 5 HERE. The D-Lux 5 is actually bigger than the Q and does not allow you to change lenses so the Q has the advantage in this area. Both have good IQ, both have HD video, both are similar in AF speed but the Q feels better and more like an enthusiasts body with its great control system. Hmmm. Sorry Leica, Ill take the Q here.
Olympus E-P3 – The E-P3 is $100 more than the Q at $899 with a kit zoom that is actually very good. It is also a beautiful and serious camera for the enthusiast market. It has a larger sensor and overall better color and IQ and can even shoot with Leica glass via an adapter. In almost every area it beats the Q except for one. SIZE. The Q is just so tiny that this is it's selling point. Again, for those who want a SMALL but high quality photographic tool, the Q wins. If you don't mind bigger for better then the $100 more expensive E-P3 wins. Id take the E-P3.
Sony NEX-5n – The Sony NEX-5n and kit 18-55 comes in at $699, $100 LESS than the Q. It has a large APS-C sensor with better quality than the Q in color, dynamic range and high ISO. It has superb video as well. The Q wins in body design and control by far though, and again in size. The 5n may be tiny but its lenses are huge and therefore it is not pocketable like the Q. These two are so different, Id like to own both.
Fuji X100 – The Q beats the Fuji X100 in HD Video recording and AF speed but overall IQ goes to the X100 of course with its super color and high dynamic range APS-C sensor. The Q wins in versatility as well due to interchangeable lenses but overall IQ, Fuji wins of course but is also $400 more expensive. I love my X100 🙂
Ricoh GRD III or IV – THIS is where the competition lies as this camera reminds me most of the Ricoh in its output  but the Ricoh has a fixed 28mm lens, which is also a 1.9 and the Q ships with the 47mm 1.9 (equivalent) and you can change lenses AND the lenses are pretty cheap! Hmmm. The Q also has the solid build like the Ricoh. I have to say I prefer the Q to the GRD III but have not yet tried the new GRD IV which is supposed to have better IQ over the III. The GRD IV is $200 less expensive as well so I guess it comes down to if  you want a fixed lens 28mm or a camera that allows you yo change lenses. The Q has the cool factor over the GRD and I would have to choose the Q here over the III. All personal preference.
The new Nikon J1 and V1 cameras – (info here) Now THESE are pretty similar in concept to the Pentax but they are brand new and not released yet. Going by what I see on paper and 1st looks, I would take  the Q over these new Nikon offerings. To me, they are ugly, lack in the control dept and are also on the more pricey side. I much prefer a camera with real controls and style and the Q has both as well as great IQ for its size. Unless these Nikons pull off an image quality miracle (UPDATE: They did pull of the IQ, which is fantastic) , my guess is that they were made for the average consumers and not the enthusiasts.
UPDATE – I ende dup LOVING the Nikon V1 and at $849 with lens, Id take the V1 over the Q no question. My review is here.
The Olympus Mini Pen – E-PM1 – I shot with an E-PM1 for a couple days and as much as I adore the Olympus E-P3, I can not say the same for the mini pen. I found the noise during video to be awful, I found the IQ not as good as I got from the E-P3 and the body was difficult to hold. WAY to small and thin. Controls were also lacking. The sensor is larger than the Q, the price is cheaper (with a slower kit zoom) but Id take the Q for its better body style, grip and control, and better kit lens over the E-PM1. Just my opinion!
So again, it all depends on YOU and your needs, wants, and tastes. The Q is a capable and fun camera but if you buy one, remember what I am saying… IT IS TINY but also extremely cool/odd. There is nothing like it out there right now.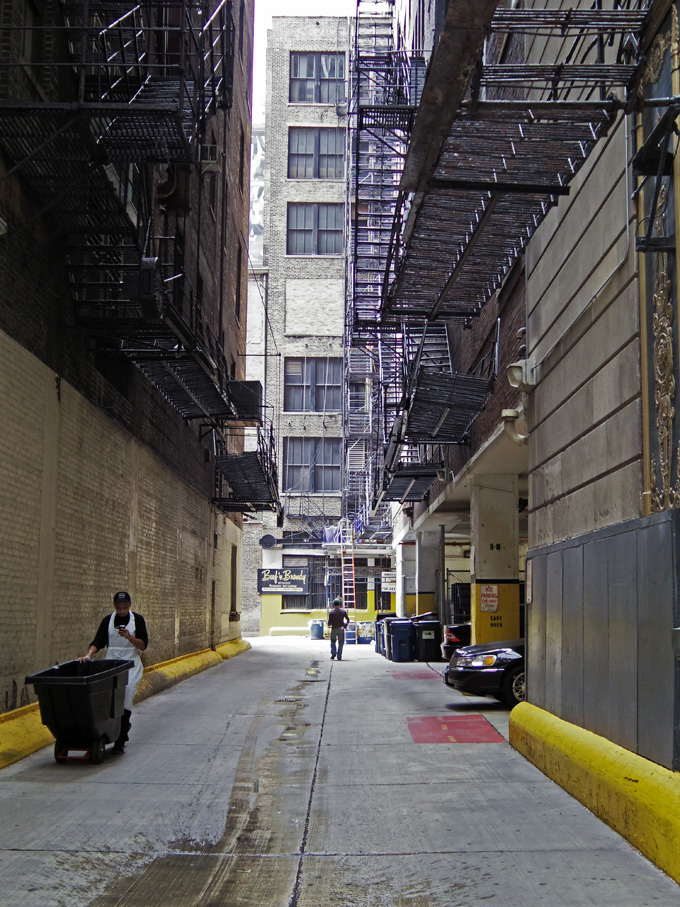 –
This is the Bokeh you can expect at f 1.9 with the kit lens when close to your subject…this was shot as a standard in camera JPEG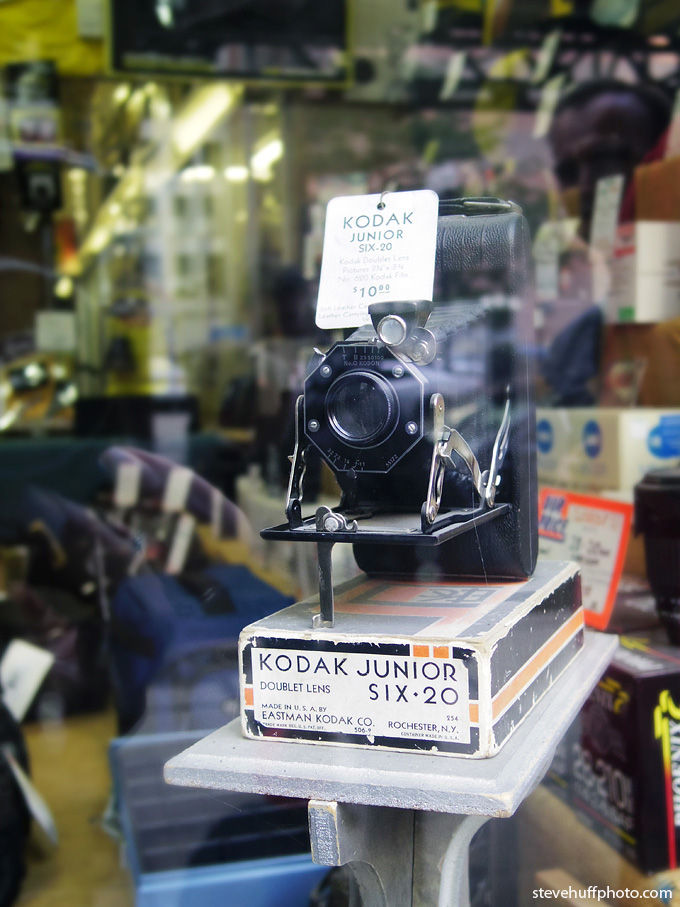 –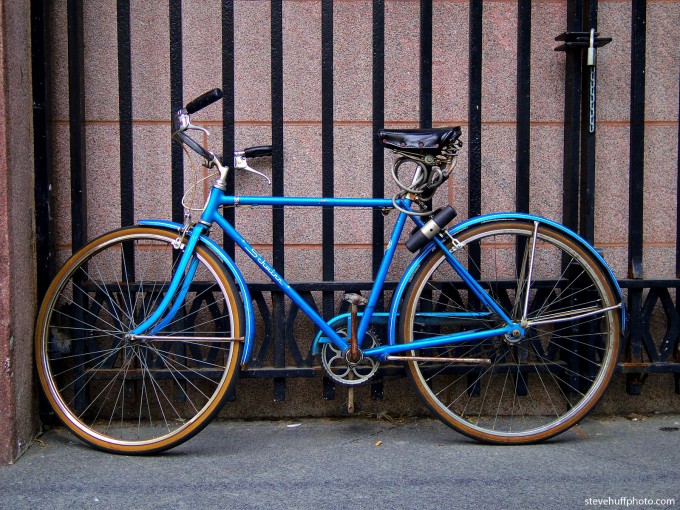 –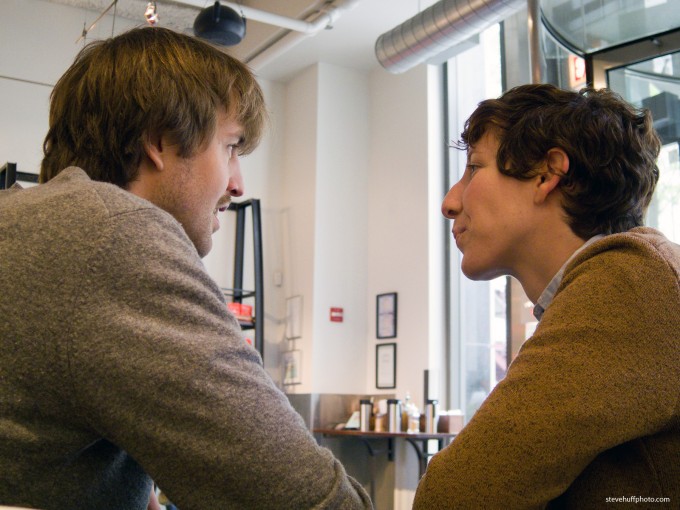 The Lenses for the Q
Pentax has released a few lenses with the Q system. I was shipped the kit lens, the fisheye lens and the 100mm equivalent telephoto along with the OVF, which looks huge on the tiny Q but is nice, bright and clear. I will write my brief thoughts on the lenses I used/tried.
The Kit Lens – 47mm Equivilant, f/1.9 aperture – COMES WITH THE CAMERA KIT
This lens has a built in leaf shutter that is virtually silent. It sounds much like the GXR or Fuji X100 systems. The kit lens is the jewel in the lineup with a 47mm equivalent view and a fast 1.9 aperture. It's light and plasticky and has barrel distortion but the camera processing fixes this when shooting JPEG. When shooting RAW you need software that is compatible with the Q or else you will see distortion. Lightroom and Aperture will support the Q soon enough though so it's a non issue. All images here are JPEGS, and the JPEGS look great. This lens focuses very close as well and is super sharp. If i were buying the Q, it would be the kit only for now. 95% of the images in this review were shot with the kit lens.
–
The Fisheye Toy Lens – manual focus fixed f/5.6 aperture – BUY HERE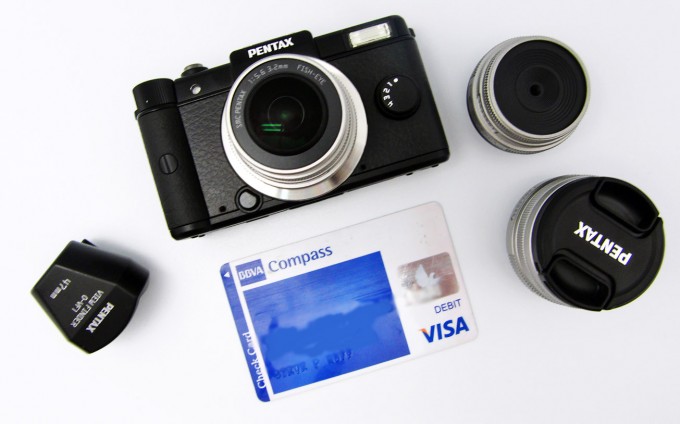 The fisheye lens is cool and fun and super duper light and plasticky. Made in Taiwan this little $129 lens weighs practically nothing. BUT when using this lens I found it hard to get accurate focus and most of my shots with it were very soft until I realized I had the manual focus assist feature turned off. Once I turned it on it made all the difference in the world.  This is a manual focus fixed aperture f 5.6 lens and very easy to focus with the smooth focus ring in regards to turning the ring. It delivers a 17.5 equivalent. Here are three shots with the fisheye – converted to B&W with DXO film pack 3. This is cool, a fun fisheye for $129. Sweet!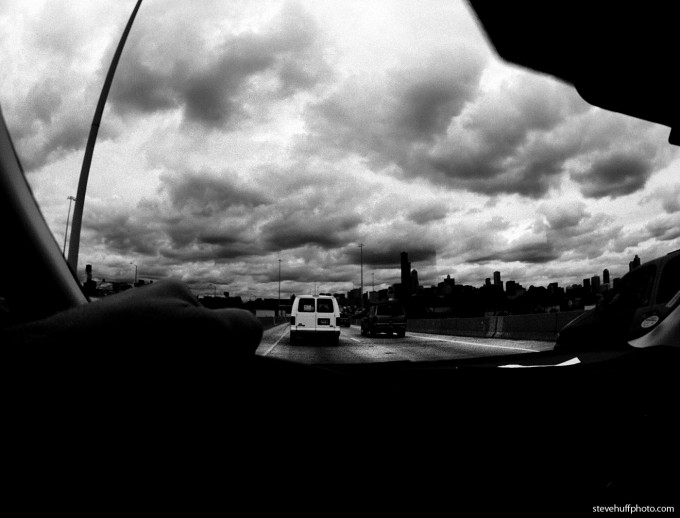 –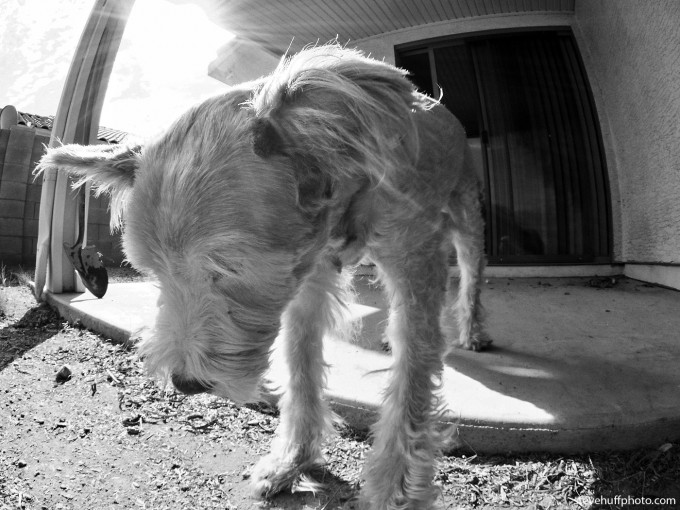 –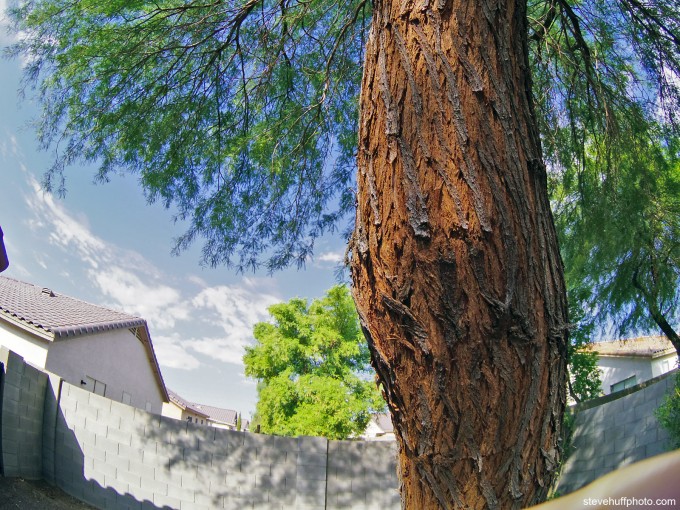 –
The 100mn Equivilant telephoto – manual focus fixed f/8 aperture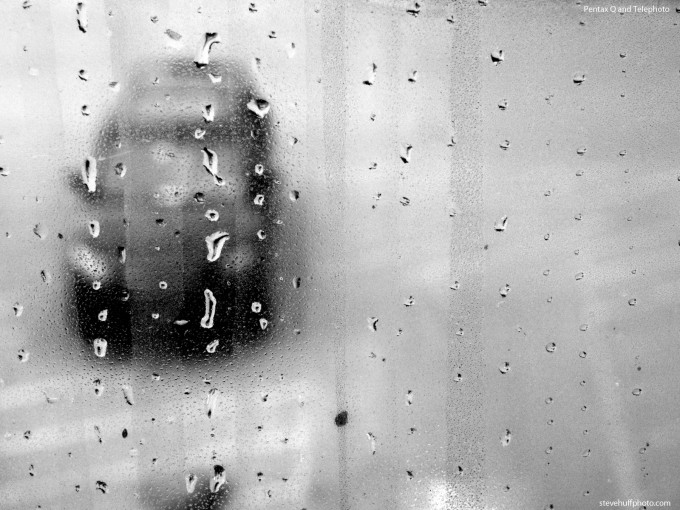 The Telephoto toy lens is actually the smallest lens of the bunch and is a nice addition to the lineup as it is a 100mm equivalent. The drawbacks though are that it is a manual focus lens and has a fixed f/8 aperture but again, it is easy to focus and I had no issues at all attaining sharp focus. Still the quality is pretty good and I am puzzled as to why it is called a "Toy Lens" as it does not give a toy lens effect as they advertise. This $80 lens is actually an 18mm but due to the small sensor behaves like a 100mm. Crazy, but worth the $80 easily if you are investing in the Q system.
Here is one more with the telephoto from my hotel room…just a test snap 🙂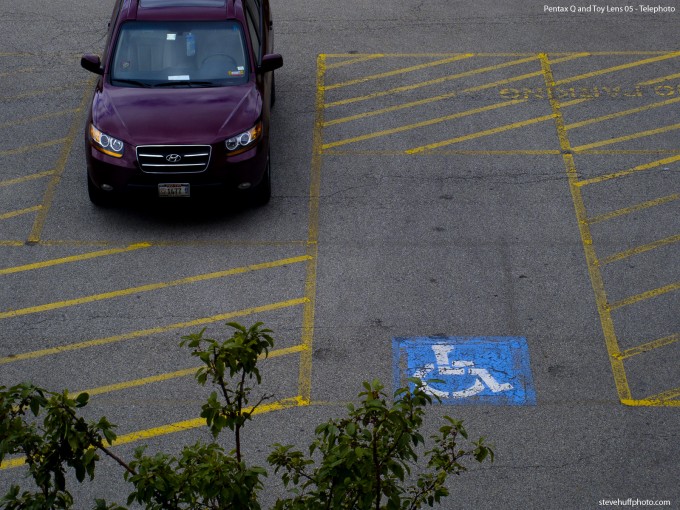 The Pros and Cons of the Pentax Q
PROS
IT IS TINY but well built and solid!
The controls are close to perfect in my opinion.
Menu and quick menu settings are easy to configure and browse
Near Silent leaf shutter in kit lens
Fisheye and Telephoto are DEAD silent!
1080P HD Video
In body Image Stabilization
External optical high quality VF available for kit lens
Fits in your coat pocket for take anywhere action
Pop out flash can be used as is or flipped up and out for better performance
The card and battery doors are solid and feel great when you open and close them
Small sensor is limited in the IQ and ISO dept
Some may think it is a toy due to tiny size
High ISO can get noisy after 1000
No swivel LCD screen, this would have added to the experience
Price seems a tad high for what it is
Pentax has released a variety of lenses to start out
External VF is too expensive
The LCD is hard to see in sunlight
Small but won't fit in jeans pocket with lens on.

The Bottom Line Conclusion on the Pentax Q system.
The Pentax Q is cute. It's also hip and I can even see the hipster crowd carrying around one of  these either in their pocket or strapped around  their body. The white one could be popular with the girls, the wives…the fashionable ones. This is the smallest interchangeable lens camera in the world as the time of this writing and  that right there says a lot. Pentax has created a new mount and new camera system in the ever growing and changing mirror less market and I have to give them a thumbs up for taking this on because the competition is FIERCE.
Nikon has just announced their new mirror less cameras, the J1 and V1. I was underwhelmed to say the least by that announcement. From the specs on paper and the looks, I'd take a Q over those new Nikons any day, unless Nikon has done some magic in the IQ department (but the samples I have seen so far have been just average). (UPDATE – I loved the V1, amazing camera for what it is)
The Q is really something else. A cross between a consumer camera and enthusiasts camera though it does lean towards the enthusiast side more with its lovely body design and build to its wonderful controls. Even has a built in flash that pops out to the side for better performance. The Q almost has it all in a teeny tiny package and I have to say that if this were a but larger with an APS-C sensor and built in EVF, Pentax would have had a game changer (hint hint). The Q design is that good and I LOVE the body design..it kind of makes you want to take it out and get the most out of it.
I had LOADS of fun with this camera while it was with me and it even was a conversation starter on 2 or 3 occasions as some thought it was a spy camera while others had no idea what it was! The image quality rocks for the size and if I were a wealthy man I would own one just for those days when I wanted to go super light or do some time lapse stuff. It's brilliant. In all reality this camera is very good in all departments. All I can do is judge it from my use and I enjoyed it quite a bit. I wouldn't replace my X100 with it though as the IQ is not up to par with the bigger guys but it has its place if you can afford it or want to be the james bond of photography  🙂
So I give it a thumbs up all the way around really. I wish it was a bit less expensive but I guess there is a premium for owning the smallest in the world 🙂 Go Pentax! Bring on a macro lens and we will be set 🙂

Where to buy the Q: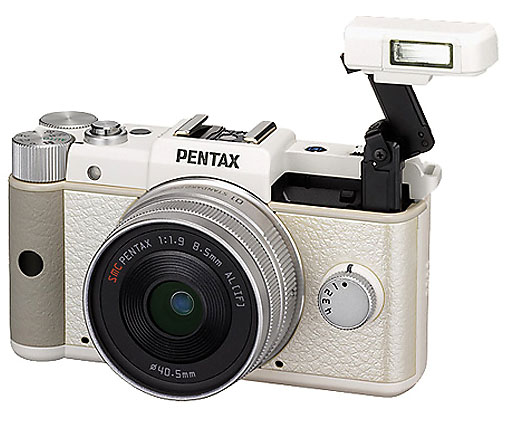 I would buy my Pentax Q from B&H Photo and they currently have the black and white in stock for anyone interested. The white is pretty cool looking in person but the black is more classic.
Pentax Q – Black with kit lens – BUY HERE
Pentax Q – White with kit lens – BUY HERE

More Images:
Here are a few more photos from the Pentax Q, all JPEGS! As always, thanks for reading this real world review!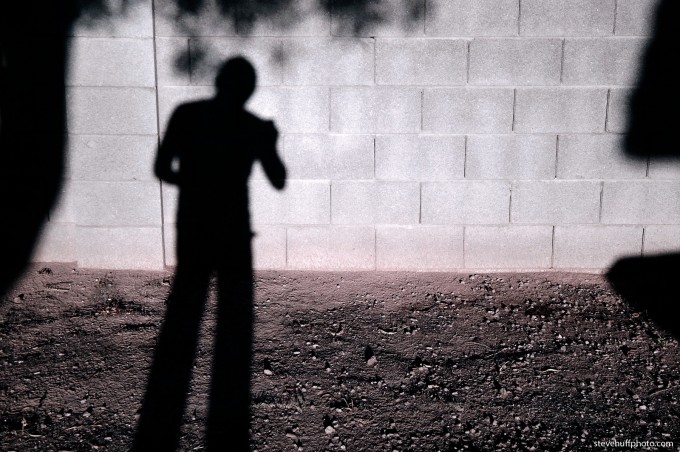 –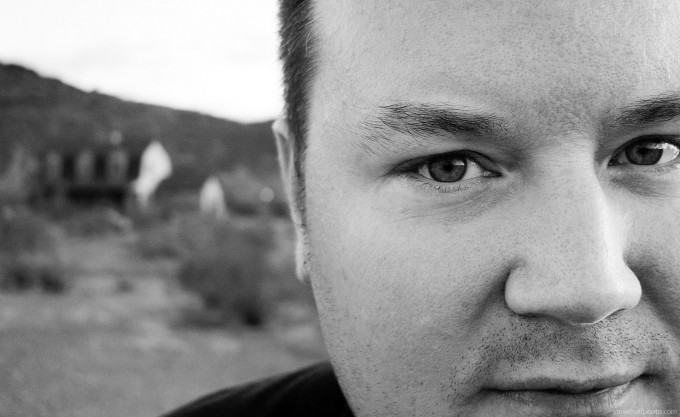 –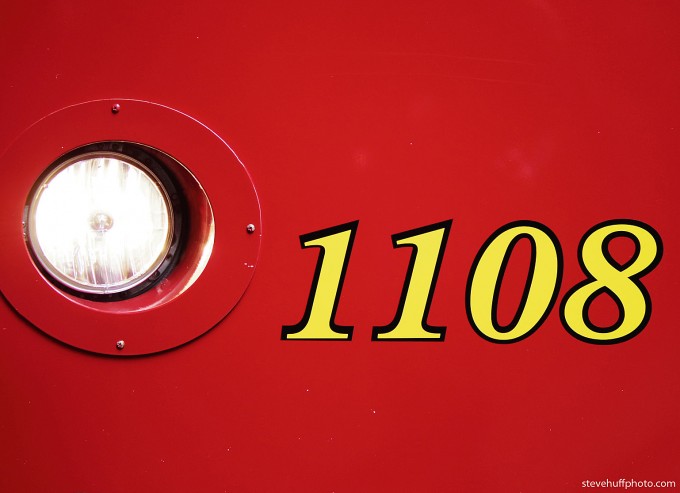 –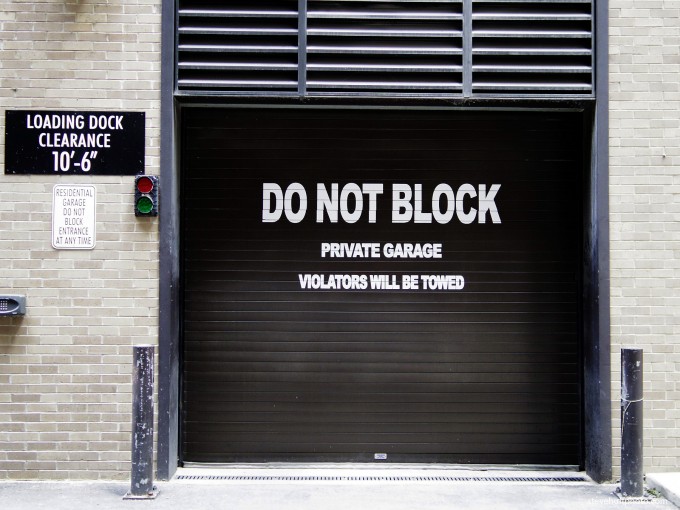 –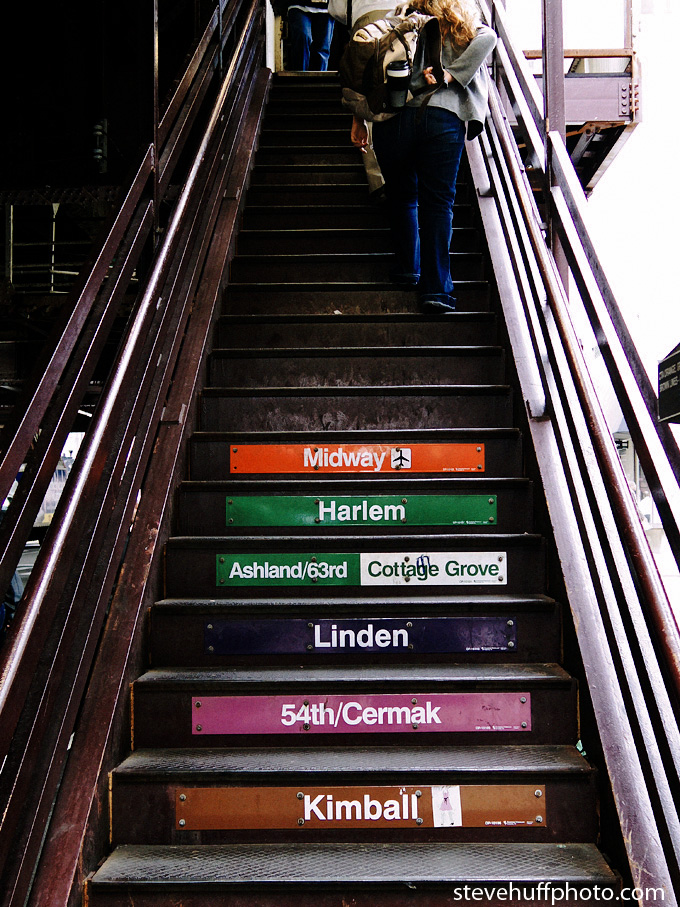 –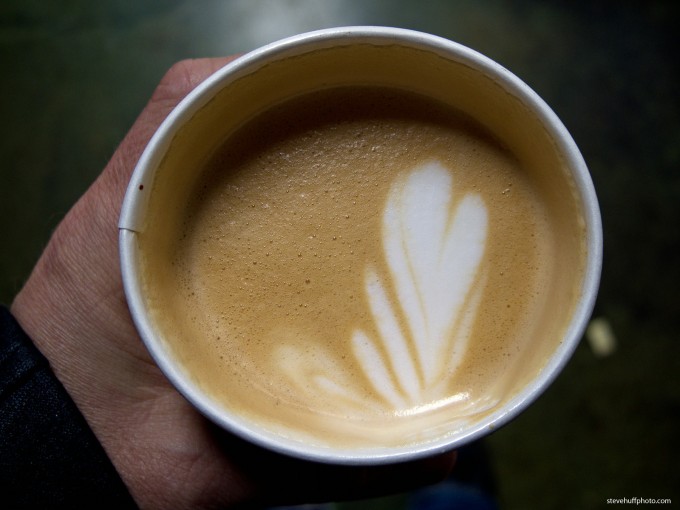 –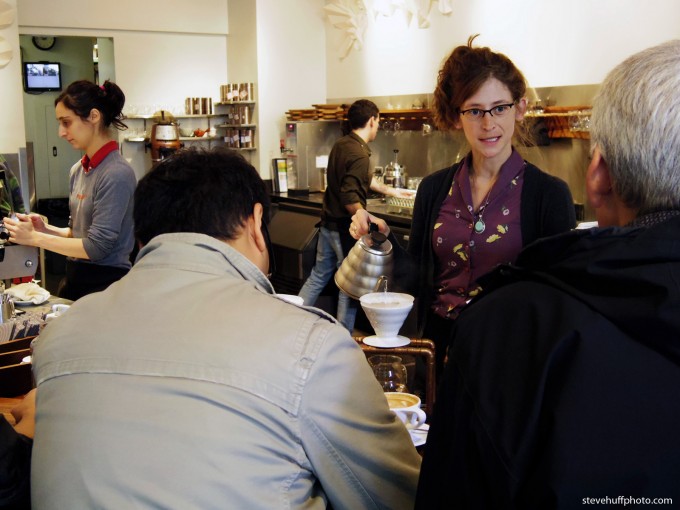 [ad#Adsense Blog Sq Embed Image]
HELP ME TO KEEP THIS SITE GOING AND GROWING!! IT'S EASY TO HELP OUT & I CAN USE ALL THE HELP I CAN GET!
PLEASE Remember, anytime you follow my links here and buy from B&H or AMAZON,
 this helps to keep my site going. If it was not for these links, there would be no way to fund this site (and the cost these days to keep it going is pretty damn high), so I thank you in advance if you visit these links. I thank you more if you make a purchase! I have nifty search bars at the upper right of each page so you easily search for something at either store! I currently spend 10-14 hours a day working on this site and the only way that I can pay for it is with your help, so thank you! Currently my traffic has been increasing but my funds to pay for the site has been decreasing, so any help would be GREATLY appreciated!
Even if  you buy baby food, napkins or toothpicks at Amazon it helps this site, and you do not pay anything extra by using the links here. Again, you pay nothing extra by using my links, it is just a way to help support this site, so again, I thank you in advance 

 More info is here on how you can help!
If you enjoyed this article/review, feel free to leave a comment at the bottom of this page and also be sure to join me on twitter or my new facebook fan page! Also, you can subscribe to my feed at my subscribe page HERE and read these posts in your browser or news reader!