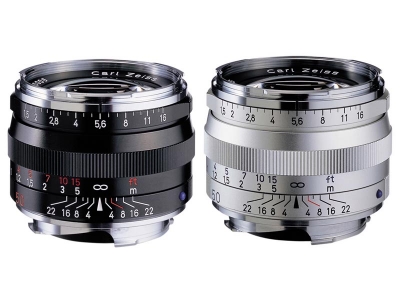 SILVER ZEISS 50 SONNAR 1.5 ZM IS IN STOCK NOW!
Perfect on the M8 and GREAT on the M9 and awesome on the GXR M mount A12 module and Sony NEX series including the NEX-5n and 7 (with adapter).
The SILVER Zeiss 50mm ZM 1.5 Sonnar is IN STOCK right now at B&H. You can click here to get it. These are RARELY EVER in stock and can not be found anywhere.  The black was in stock earlier and is now gone so the silver will go fast. I think they only have ONE. They also have the hood. I reviewed this lens over 2 years ago at my old site and LOVED it. I compared it to the Leica 50 Lux ASPH. You can see that review here.
THEY ALSO HAVE THE 50 F/2 PLANAR IN STOCK!
It appears it was Zeiss lens day as B&H must have gotten a shipment. Available now – 50 Sonnar silver, 50 Planar Silver, 25 Biogon T Silver, 21 Biogon Silver, 25 Biogon BLACK, 28 BIOGON Black, 21 Biogon 2.8 Silver