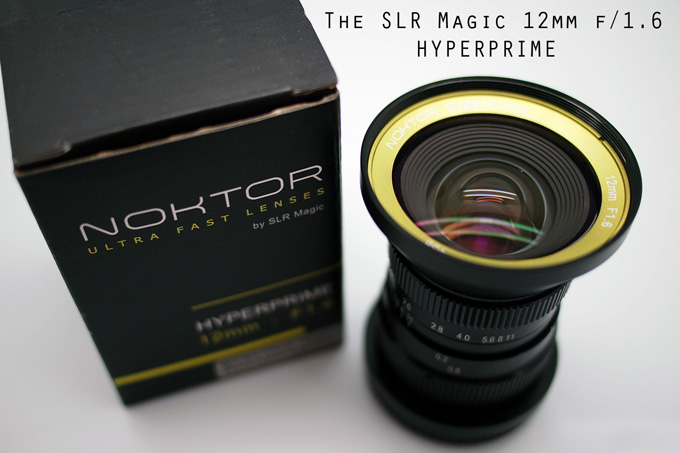 The SLR Magic 12mm f/1.6 for Micro 4/3 Lens Review
By Steve Huff
The 1st Look Video 
A couple of weeks ago I posted a 1st look at this new 12mm lens from SLR Magic and I have been shooting with it here and there ever since to test it out and see just how well it does on my E-P3 body. SLR Magic has released this as part of their "Premium Line" and it is not one of those cheaper and light Toy Lenses they are also known for. Nope, this is in the SLR Magic HYPERPRIME line and let me tell you right now, it's a beauty of a lens in build, feel and even performance. Coming in at $499 and a USA December release, this is a serious alternative to the more expensive Olympus 12mm for many reasons.
As most of you know, Olympus did in fact release their own 12mm f/2 lens and it is a masterpiece in design and performance if you want perfection but a costly one at $799! I LOVE the Olympus 12 and consider it one of, if not the best Micro 4/3 lens to date due to its build, quality, style and MF features. THIS is a lens to own if you have a new E-P3. But on the other end of the spectrum we have this new 12mm that is built like a tank, focuses smooth as silk, and has a faster 1.6 aperture. Oh, and it is also $300 cheaper! So what is the catch? Keep reading to get the full scoop…
The SLR Magic 12mm is an all metal lens with a super fast aperture of f/1.6 and this equates to a 24mm on the Micro 4/3 bodies so it is a fairly wide angle, but I have grown to love this when shooting the E-P3. These 12mm (24 equiv) lenses allow you to get in much more of the scene than a 35 and 50. Fact is, I used to be a 50 guy and then turned in to a 35 guy. These days I am really enjoying the 24mm focal length as well and the 50 is sort of fading for me. For now anyway. 
Kids boxing and shot with the 12mm at 1.6 on the E-P3. Converted to B&W with Alien Skin Exposure 3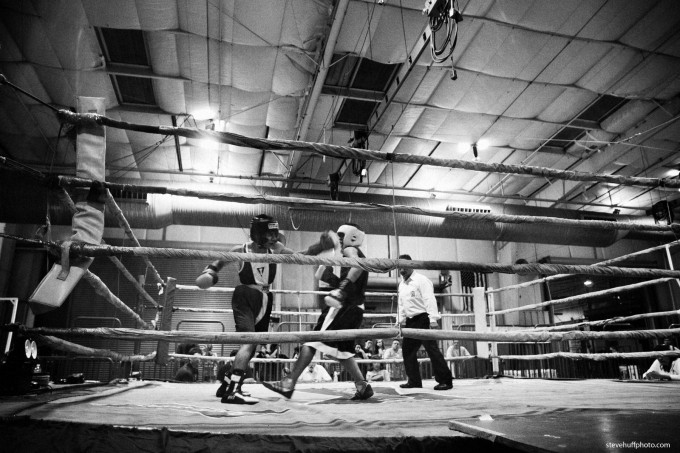 –
and another shot from the same fight using the built in Art Filter of the E-P3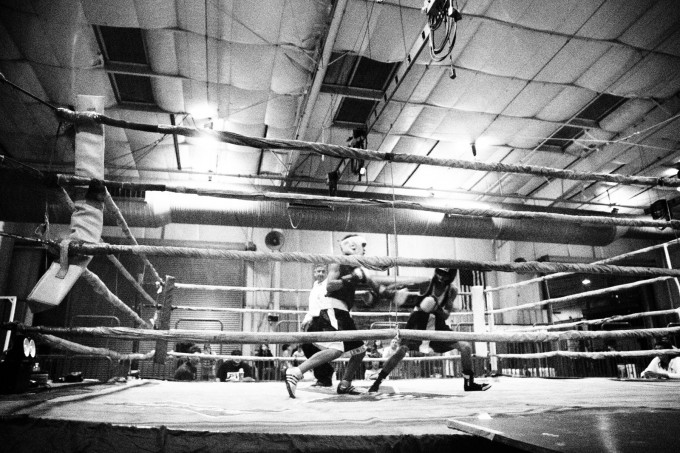 SLR Magic? Is it any good?
This lens is not really a direct competitor to the Olympus 12mm because it is really a different style of lens. Also, A: It is much longer and heavier,  B: It is ONLY manual focus and C: It also doubles as a wide angle MACRO lens. Those wanting super fast AF, and a smaller lighter and snazzier looking lens will NOT be interested in the SLR Magic 12mm. Those who prefer old school construction AND classic character will actually really like this lens quite a bit, and I am one of those people! The images this lens provides are somewhat more "cinematic" and classic feeling compared to the Olympus 12, which has a totally different and more "perfect" character about it. Some of us like imperfections and this lens can give us that. I am not saying that it is not sharp, because it is. I am not saying it is a bad or mediocre lens, because it is a GREAT lens. What I am saying is that it has a bit of "soul" and is NOT clinical in the least. In other words, it has some MOJO 🙂
I just realized that this review is really going to be pretty damn short as there is not much I can say about this lens that I have not already said here and in my 1st look. It is what it is and it's superb for pictures and video use AND it has become one of my fave lenses for my E-P3.  But there is one flaw with the lens that you should be aware of and I will speak about that after the next set of pictures below.
Click for larger version – The E-P3 and SLR Magic 12mm 1.6 Noktor lens gives superb image quality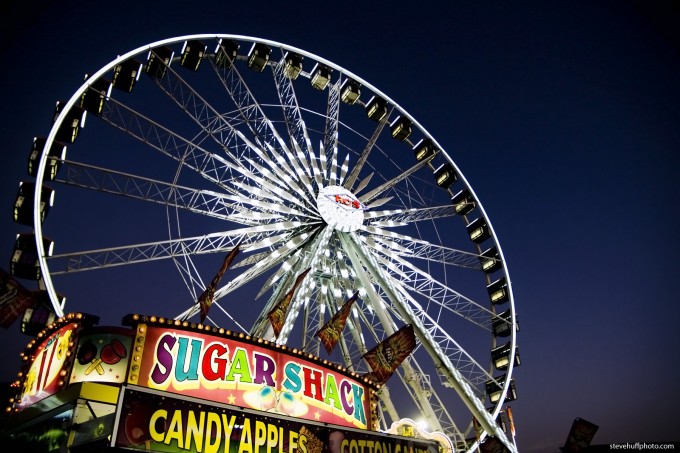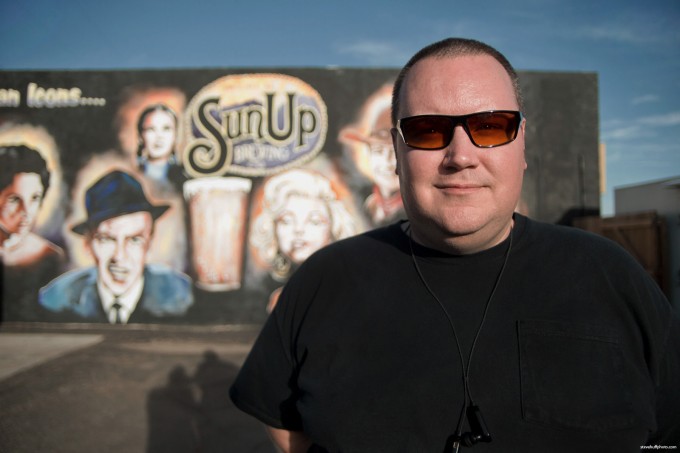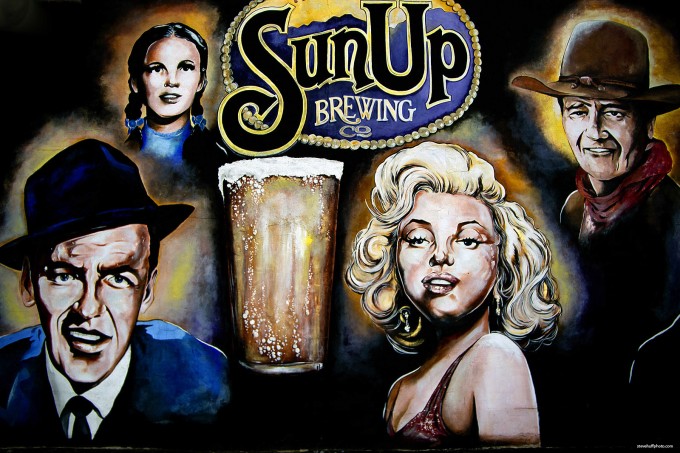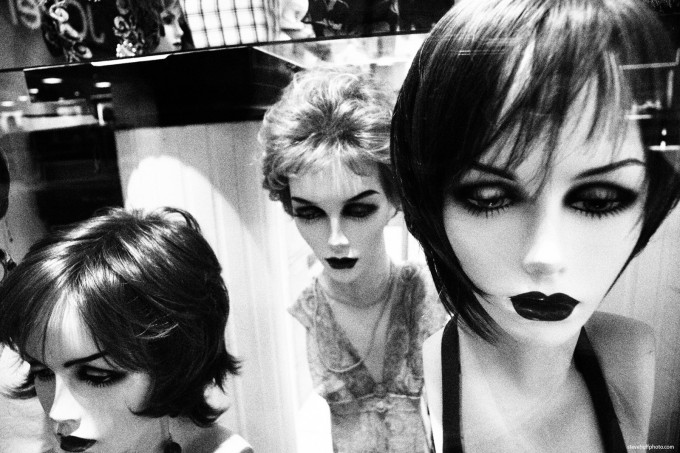 –
The FLARE is THERE!
I was out shooting this lens at the state fair and realized that it flares INSANELY EASILY. I spoke with SLR Magic about this and since the lens I have is a very early version they have already went back and tweaked the lens before their mass production. The lens that will be shipping in December will have much better flare control (by 30%) and a sturdier mount (even though the mount on mine is very sturdy already). So, keep that in mind when looking at my flare samples below. The lens that ships will be better in this regard, and I am very happy to have heard that because I was getting irritated when shooting into lights.
Some examples of the flare that I got from the lens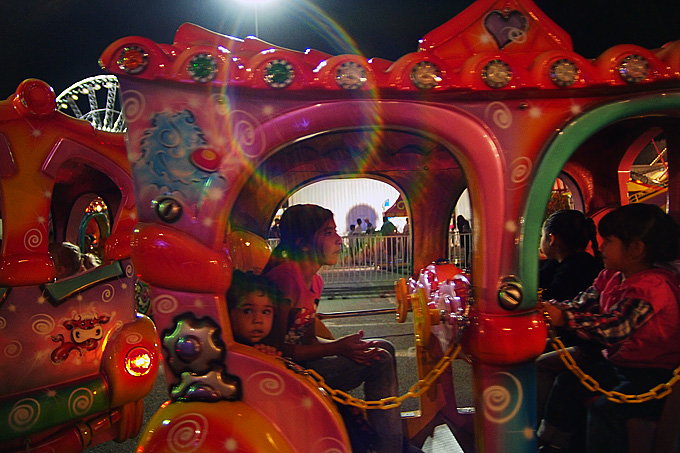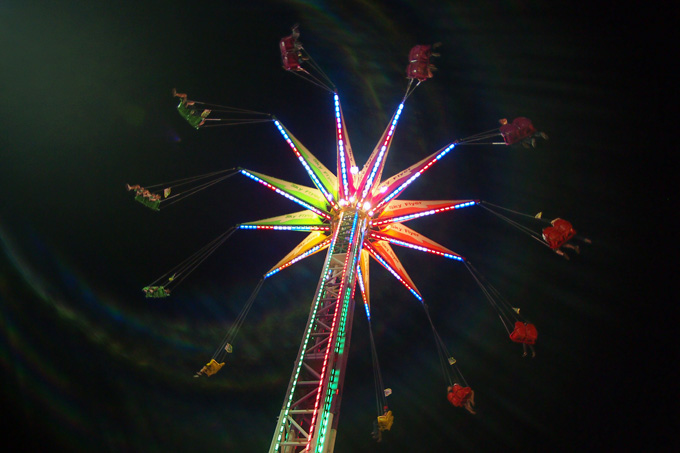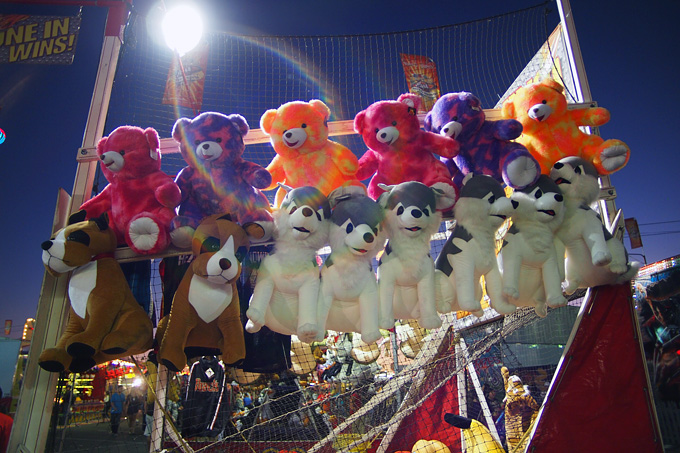 –
TEN facts about the 12mm SLR Magic f/1.6 lens
1. SLR Magic says the final production lens will have 30% better flare control as they re-tweaked it.
2. The mount has been improved to be made more sturdy in the final version.
3. There is no lens hood as the angle without vignetting is too wide
for a lens hood. To us a lens filter you need a 58-72mm step up ring
for the video guys due to the wide angle.
4. If you want to avoid flare all together, stop down the lens. By f/2 the flare is pretty much gone.
5. The lens comes with a rear cap, instruction manual and a metal screw on front cap. Very nice.
6. The cost is $499, and is a premium Hyperprime lens in the SLR Magic lineup.
7. When released in the USA in December, the green ring will be replaced by a BLACK ring.
8. It has only 2% distortion!
9. It has a close focus capability of 0.15m which puts it in the MACRO category.
10. Depth of field scale is printed on the lens!
This one has had some PP but I still love how this lens renders. It is great for low light night shooting hand held. Wide open at 1.6.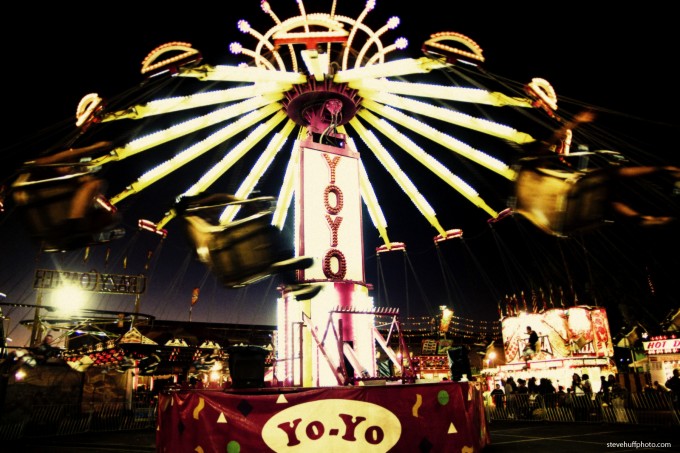 –
How sharp is it? Take a look!
I posted one of these images in my 1st look but it is pretty damn impressive when you view the full size shot. Click on the images below for  the full size versions. Look at the detail in the trees.
This was shot at f/2 on the E-P3. It impressed me and I have shot with just about everything…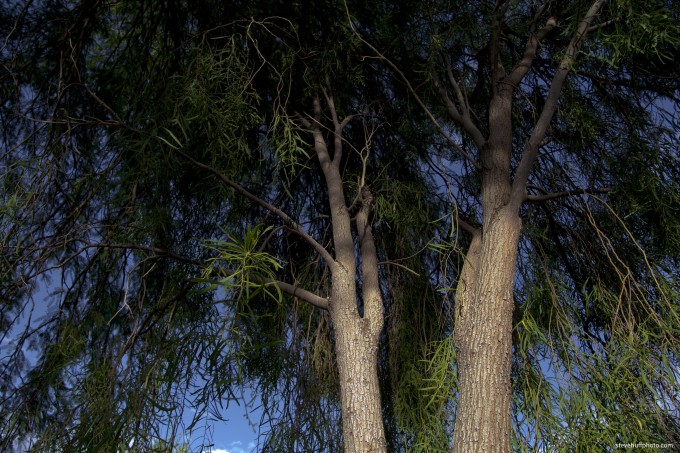 –
Also at f/2, my back yard block fence…click image for full size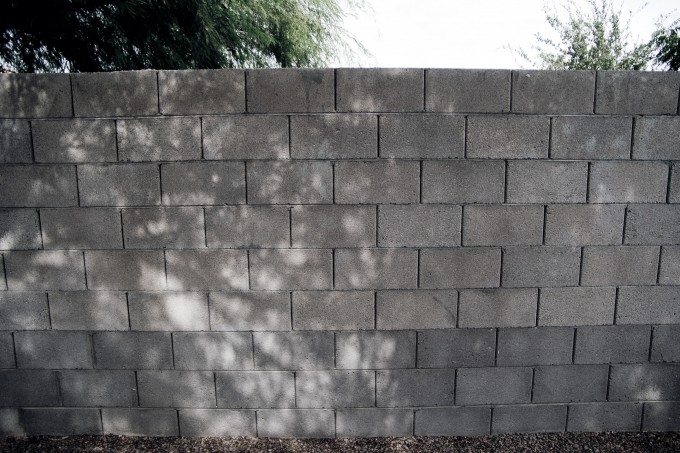 –
and this shot with crop at 1.6 and f/4. You can see it is pretty sharp at both apertures. The full shot below is the f/1.6 version.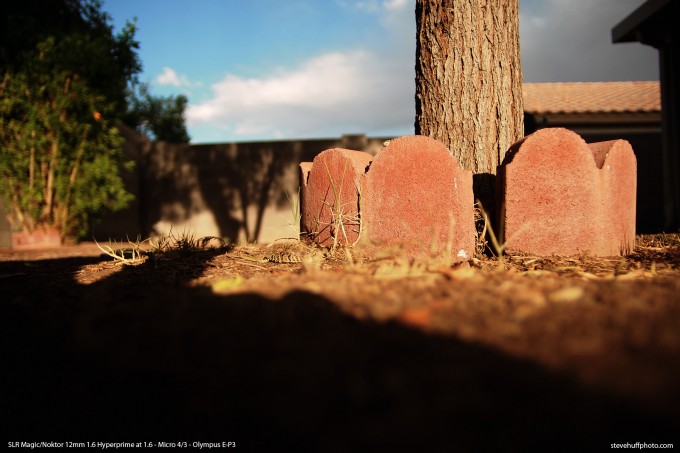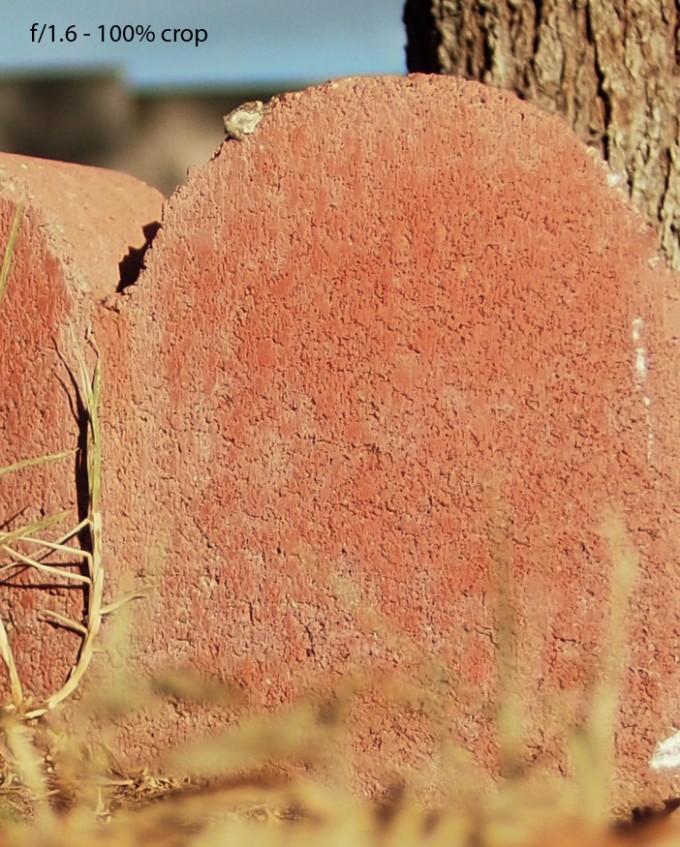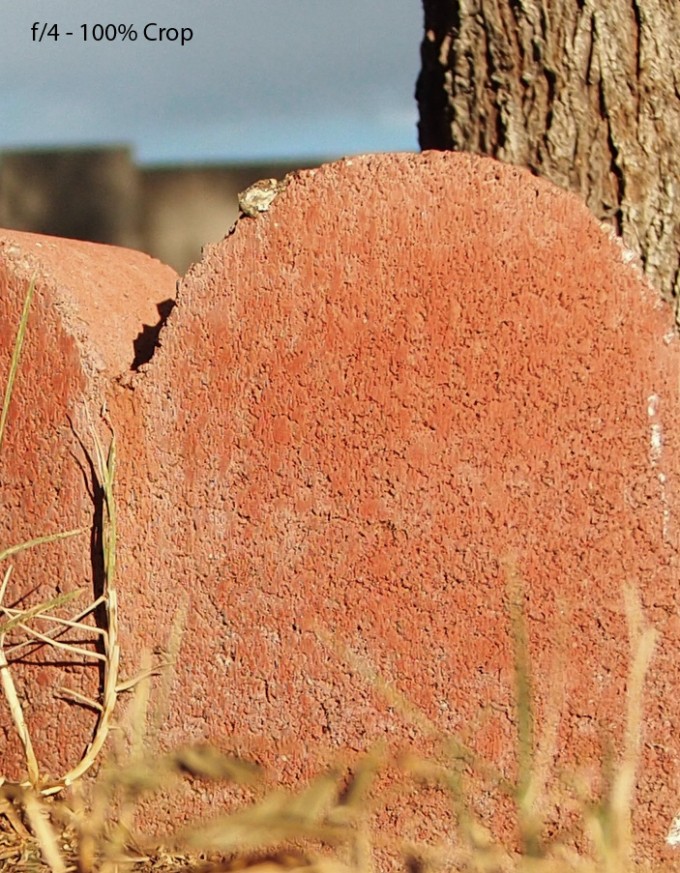 The Bottom Line Conclusion
When I was asked if I wanted to review this lens I was like "great, a 12mm 1.6 lens that is going to be super soft and a pain to use". Boy was I proved wrong. So much so that this has become a fave of mine on my E-P3. The combo of the solid build and classic rendering make this a special lens for those times when you want a classic almost cinematic look. It's easy to use with zone focusing as well. It may not be a blazing sexy little lens like the Olympus 12mm but it is $300 less expensive and offers a unique look and feel. Some of you may even want to own both if you are really into wide angles. The Olympus for its super sharp and almost clinical rendering and the SLR Magic for its MOJO and magic. This lens is also a MACRO lens though I am not a fan of 12mm macro 🙂
The lens is not perfect though as it will flare when shooting wide open and into lights but I was told this has been improved by 30% in the final lens design (which mine is not), so this is acceptable and if you want to avoid flare just stop it down to f/2. Every image in this review was shot at f/1.6 or f/2. The performance is remarkable. The lens is sharp with some slight softness at the edges but this helps to create its classic look. I dig it and it will stay in my bag on those days that the E-P3 is my camera of choice. It is not cheap at $499 but it's worth it. I also hear it is fantastic for video.
SLR Magic is a great company and have put out some wonderful lenses in recent times. This is my favorite lens to date from them though I have a feeling they will be releasing some REALLY cool stuff soon. Look for this one in December! I will leave you with a few more shots from this lens that were taken over the past 3 weeks with it and my E-P3! Enjoy!
You can visit SLR Magic on E-Bay HERE.
PS – I will be doing a SLR Magic 12 vs Olympus 12 comparison soon!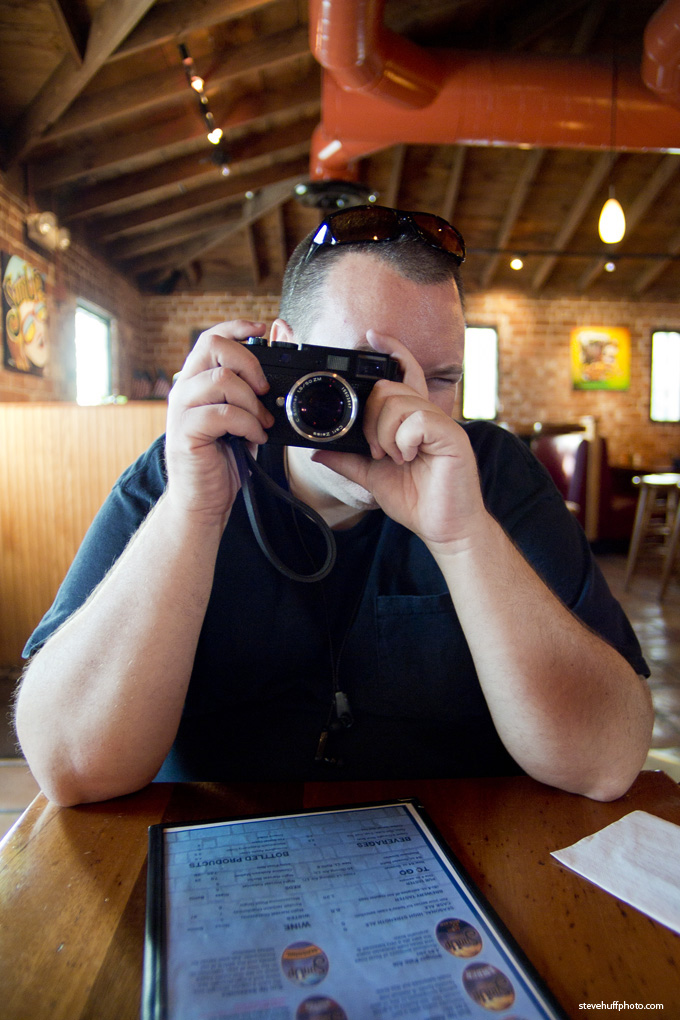 –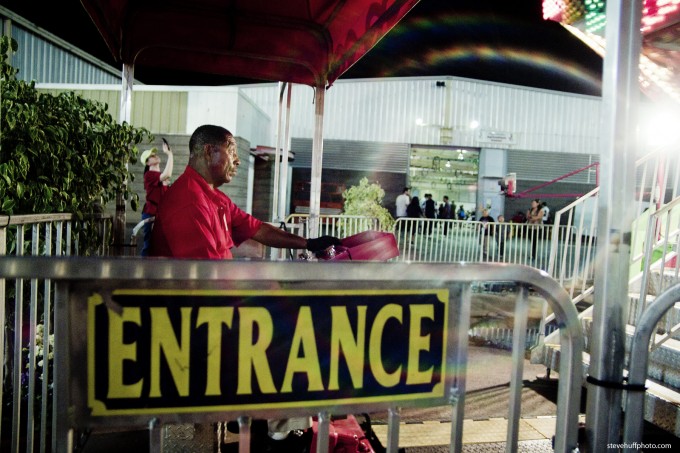 –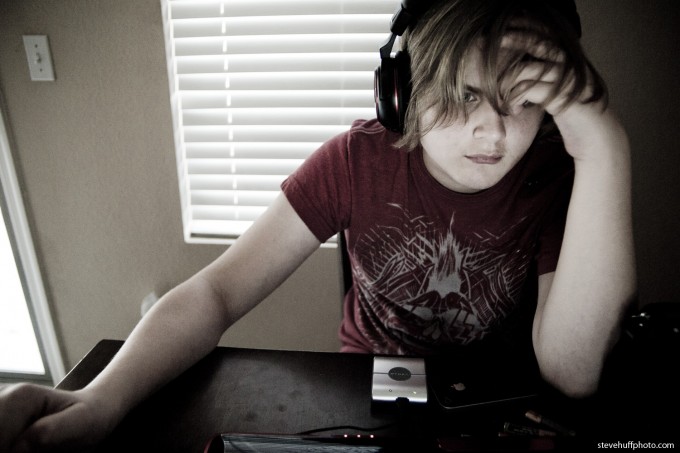 –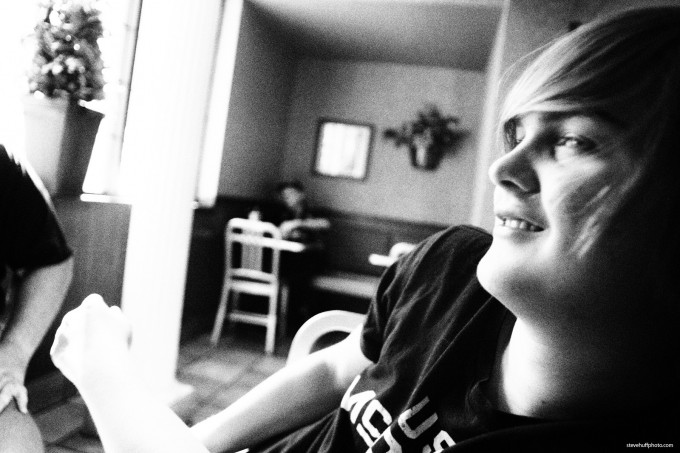 –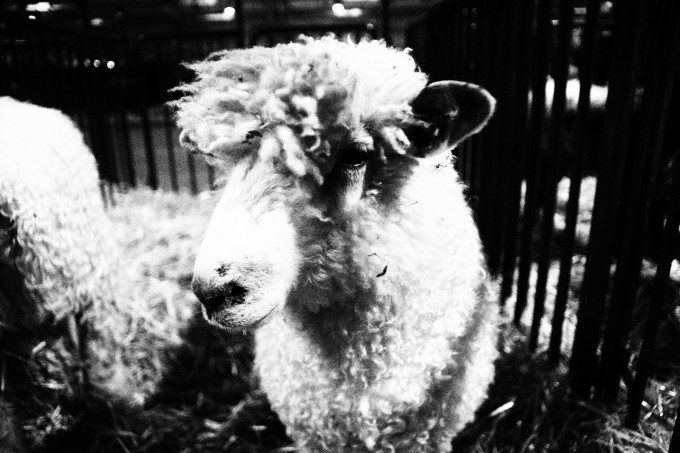 –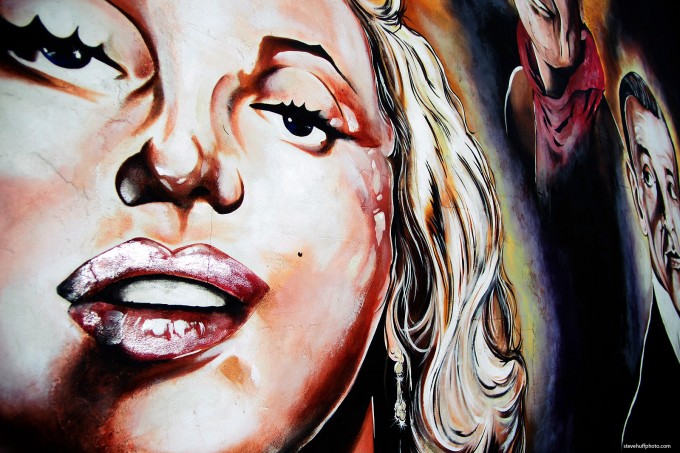 –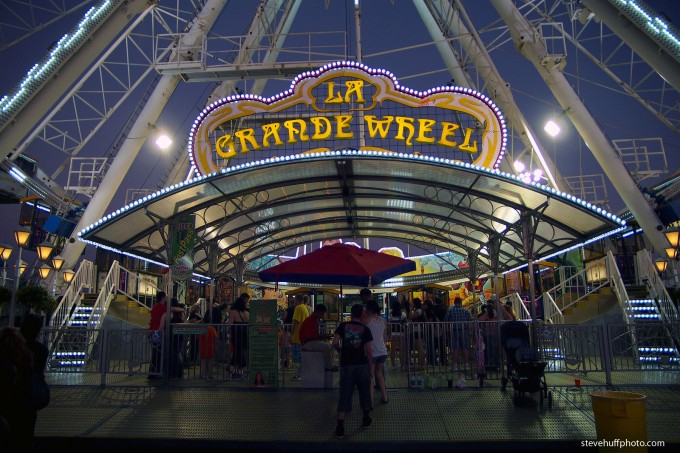 [ad#Adsense Blog Sq Embed Image]
HELP ME TO KEEP THIS SITE GOING AND GROWING!! IT'S EASY TO HELP OUT & I CAN USE ALL THE HELP I CAN GET!
Remember, anytime you follow my links here and buy from B&H or AMAZON,
 this helps to keep my site going. If it was not for these links, there would be no way to fund this site, so I thank you in advance if you visit these links. I thank you more if you make a purchase! I have nifty search bars at the upper right of each page so you easily search for something at either store! I currently spend 10-14 hours a day working on this site and the only way that I can pay for it is with your help, so thank you! Currently my traffic has been increasing but my funds to pay for the site has been decreasing, so any help would be GREATLY appreciated!
Even if  you buy baby food, napkins or toothpicks at amazon it helps this site, and you do not pay anything extra by using the links here. Again, you pay nothing extra by using my links, it is just a way to help support this site, so again, I thank you in advance 

If you enjoyed this article/review, feel free to leave a comment at the bottom of this page and also be sure to join me on twitter , Google + or my new facebook fan page! Also, you can subscribe to my feed at my subscribe page HERE and read these posts in your browser or news reader!