My tips on the Fuji X100 by Kaushal Parikh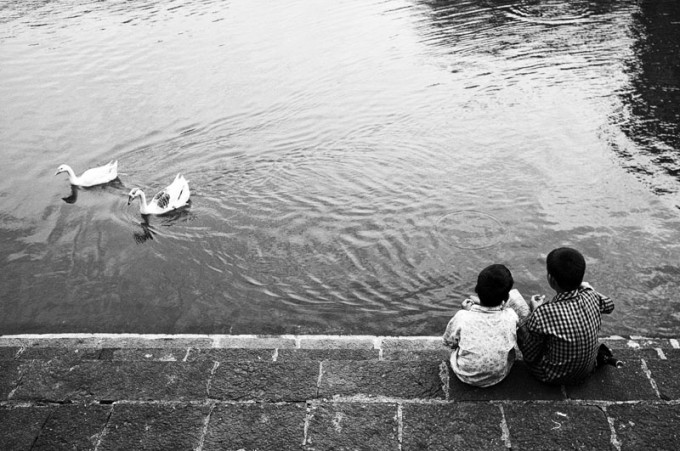 I know in my last post on Steve's site many people were quite pleased that I did not make any mention of gear used.   I don't think that gear alone can create good photographs but I do believe that a good photographer can be inspired to take better photographs with the right gear.  I recently acquired a Fuji x100 that I have come to love and thought I would just share a few thoughts and tips about this camera.
These are just personal adaptations I have made with the x100 to help my style of shooting in the streets of Mumbai.
I shoot my x100 in manual focus mode between f4 and f8.  I set my focus to about 7 feet, which gives me an acceptable range, and I have barely ever missed a shot, as shutter delay is non-existent.  If my subject is out of this range a quick press of the af lock button resets the focus.  On using the af lock button to focus, I always glance down at the distance indicator in the viewfinder to ensure that the set focus distance seems about right. After the firmware upgrades I even use the focus ring for slight adjustments in manual focus mode.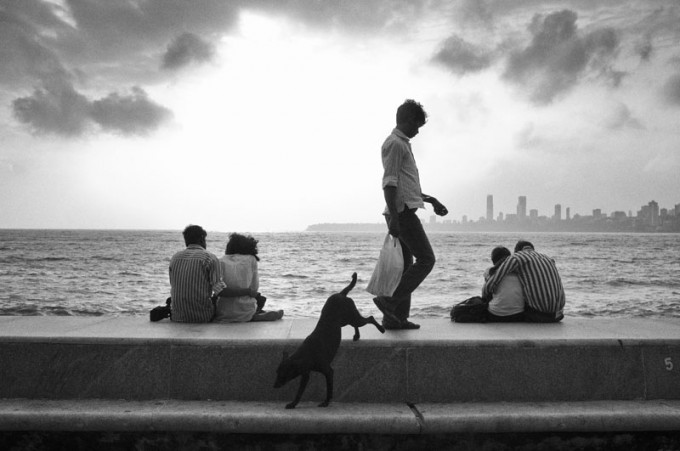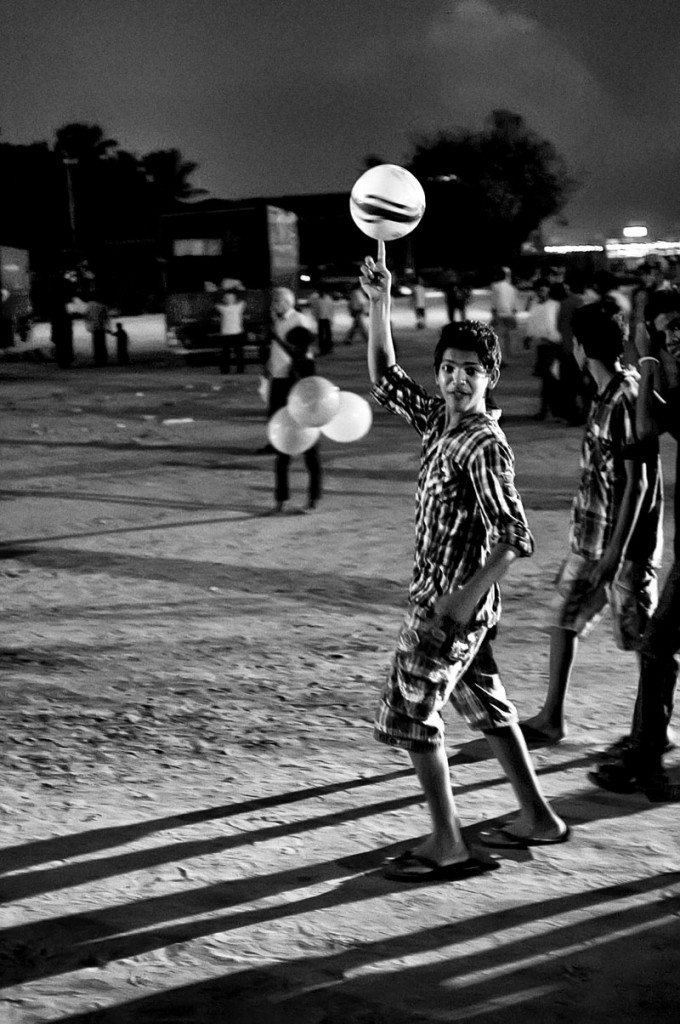 I rarely check my images on the LCD so the image review is set to off in camera. However, I set the playback view mode to viewfinder so that when I do press the play button the image appears in the viewfinder itself.  This way I don't have to remove the camera from my eye and can see the review image clearly even in bright sunlight.
I do not use the camera in full silent mode.  I set all the camera sounds off except for the shutter which I keep at its lowest volume which is barely audible to anyone but me, so I know exactly when the camera has fired and also gives me a better sense with regard to the timing of the shot.
I use the camera in manual metering mode only and have found it gives the best exposure (in most situations) when underexposed by half a stop.  With regard to ISO I confidently shoot from ISO 400 up to ISO 1600 (even go higher sometimes)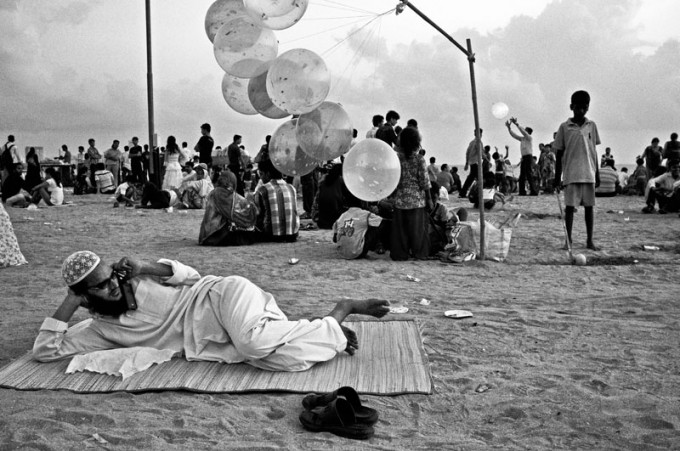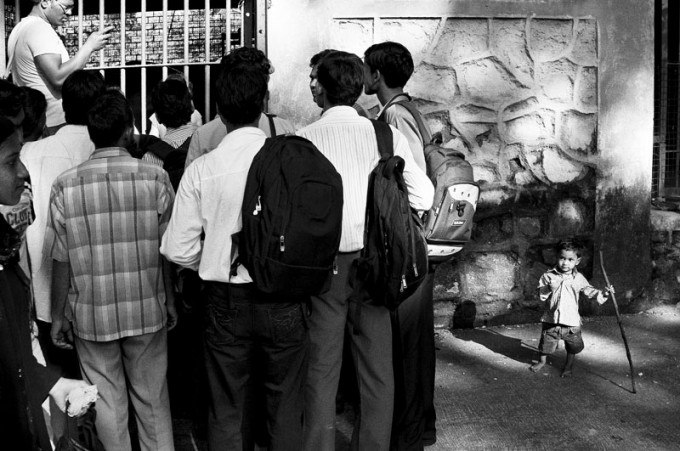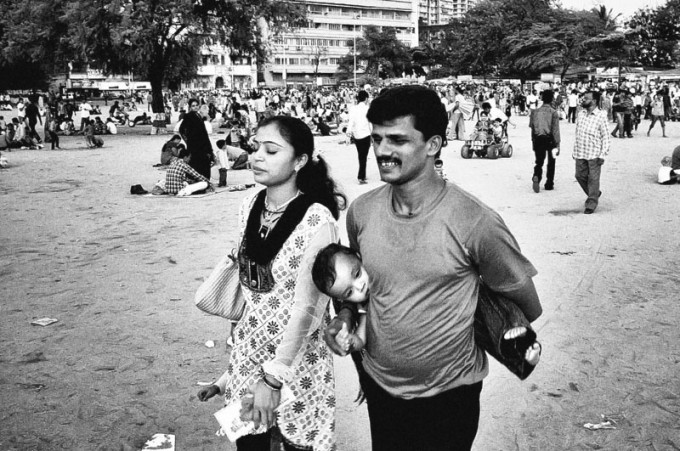 I like shooting in black and white so I set the camera to RAW+normal jpeg and set the film mode to b&w.  This way the image when reviewed in playback mode is b&w allowing me to see what the monotone image actually looks like while at the same time the RAW image is available giving me the option of colour as well at the time of processing.
Overall I am really enjoying the camera and if nothing else it inspires me to go out and shoot.  It is light, unobtrusive and produces good quality images.  Below are some of the images I have made with the x100.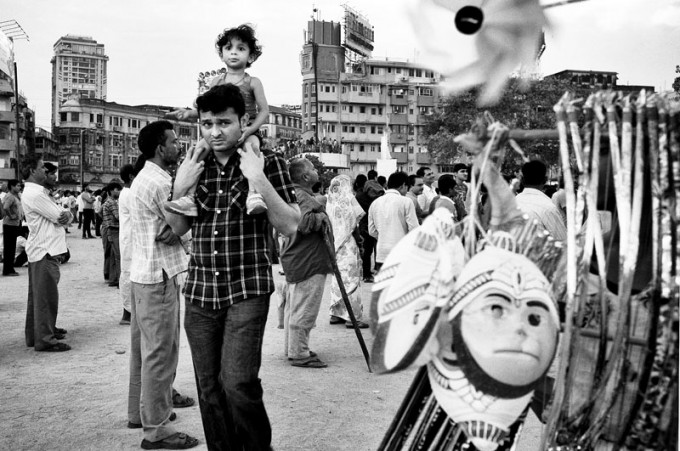 You can see more of my work at  www.kaushalp.com or on my street photography blog at http://kaushalpar.wordpress.com
[ad#Adsense Blog Sq Embed Image]