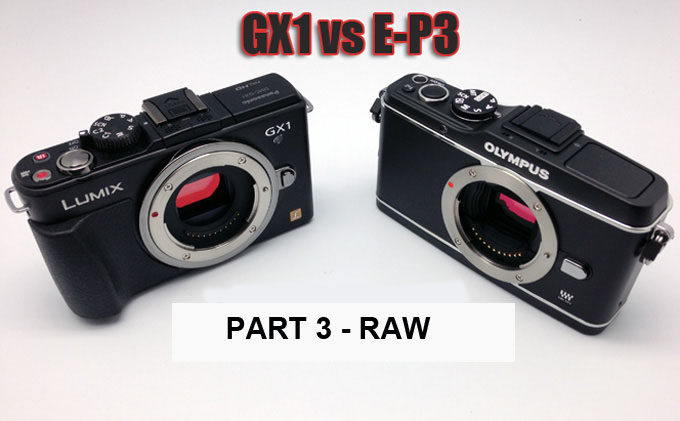 Panasonic GX1 vs Olympus E-P3 – Part 3 – RAW
OK, here we are with part 3 of this continuing comparison between the new Panasonic GX1 and the Olympus E-P3. This time, after the difference in  JPEGs by each camera yesterday where the GX1 tended to underexpose a little and the Oly overexposing a little we get to take a look at RAW performance of each camera. The Olympus JPEGS were IMO a bit snappier and sharper than the GX1 JPEGS but can the Panasonic do better when it come to the RAW files?
All of the images below were shot with the same lens on each camera. Each file was processed to JPEG from RAW using ACR 6.6. I included crops embedded in larger JPEGS this time, so click on each image and an 1800 pixel wide JPEG will open with an embedded 100% crop from each file.
If you found this post and did not see the others yet, you can see PART 1 HERE and PART 2 HERE.
 1st up! Panasonic GX1 with the 25 again at f/8 – FROM RAW – click image to see large with 100% crop – Much sharper now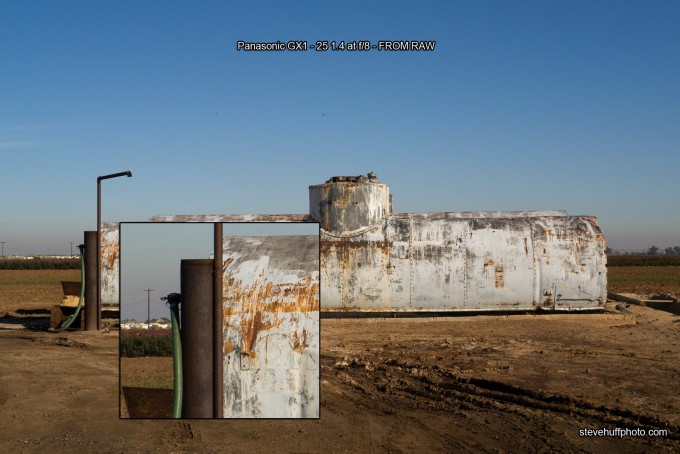 –
The Olympus…darker blue sky and sharp!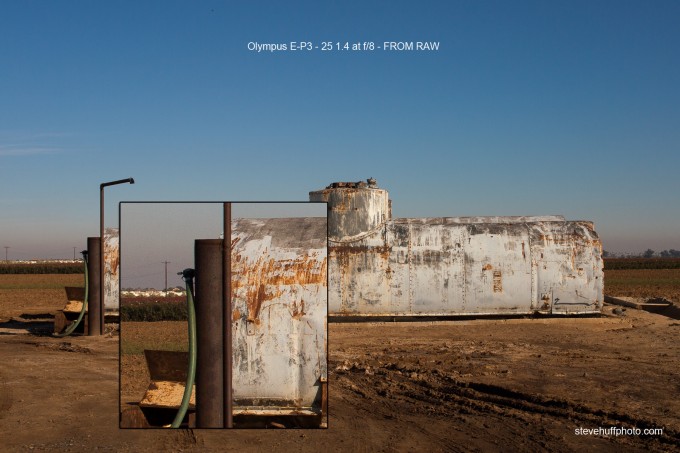 –
[ad#Adsense Blog Sq Embed Image]
This time at f/2.8 the image from the Panasonic seems softer. Focus may have missed here though  – I was using center point and focused at the same point as the Olympus below.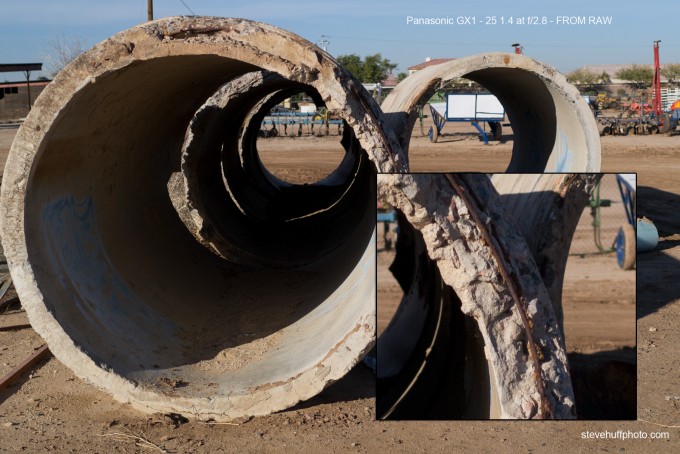 –
The E-P3 has that Olympus color…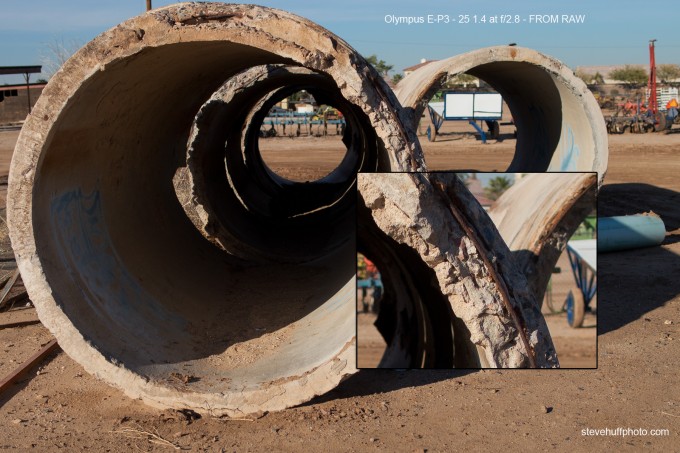 –
This next image is not 100% accurate as the GX1 was shot at f/4, and the Olympus was mistakenly shot at f/3.5. So this gives the GX1 a slight edge. You can see this is pretty sharp from both cameras.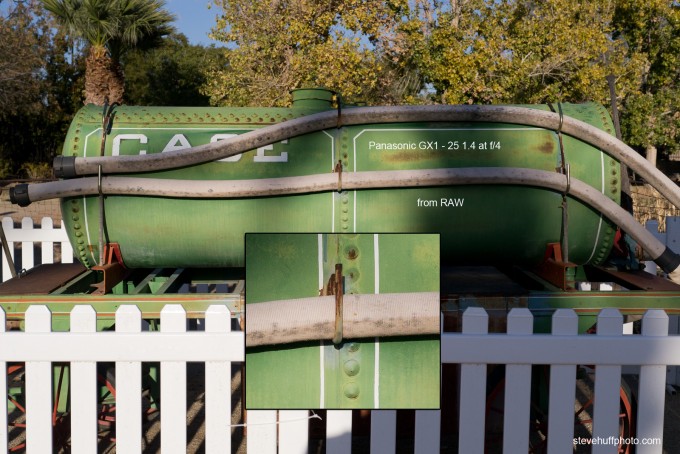 –
The Olympus at f/3.5 but still very sharp. Both did great, but there are some color differences here.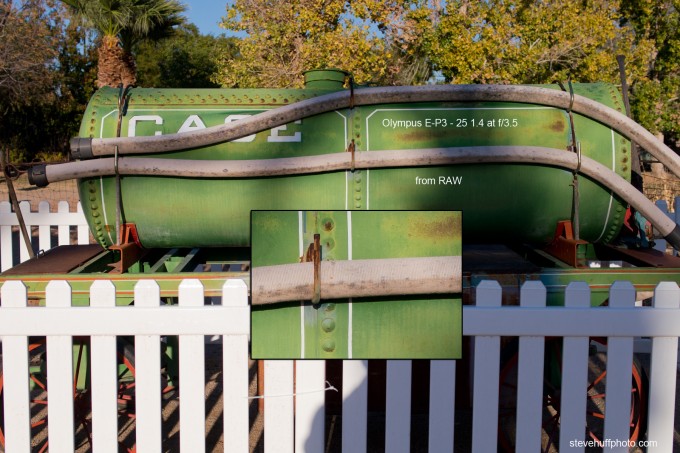 –
The Panasonic once again at f/8 with the 25 – see the larger version to see the full crop…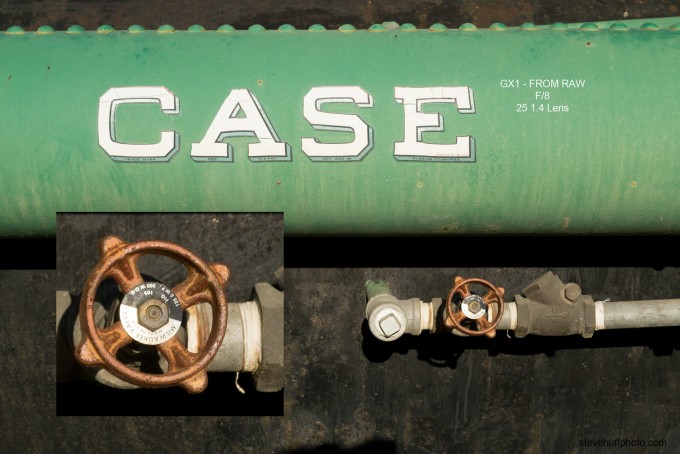 –
…and the Olympus, f/8 – NEITHER camera nailed the color or WB here BTW though the Oly is closer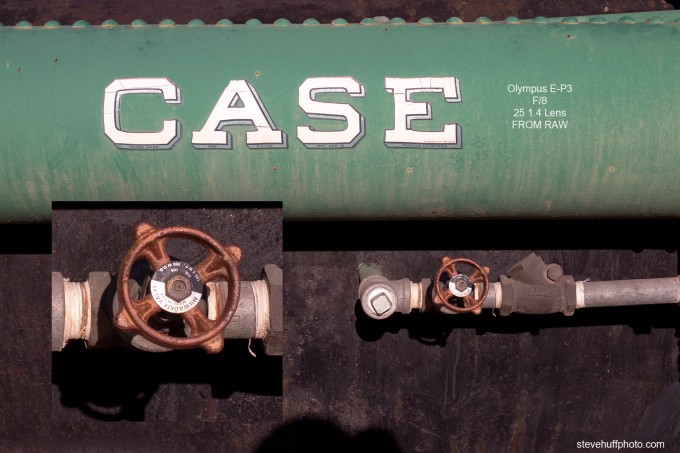 –
There you have it! Which do you prefer?  Let me know your thoughts in the comments below!