Fun Poll: What camera did I use to shoot this portrait?
Hello and happy Sunday! Just for fun I decided to throw up this quick poll and since I usually do not post anything on Sundays I figured why not?. I just shot a portrait of my Nephew about 15 minutes ago. This was shot in my living room with lighting that is super dirt cheap. I currently have three cameras in my possession. The Leica M9 and a 50, the Nikon J1 and V1 with the zooms and the Olympus E-P3 with the 25 1.4 and 45 1.8. Which camera do you think took the shot below? This is just for fun as polls always seem to get everyone involved! You can click the image for a slightly larger version.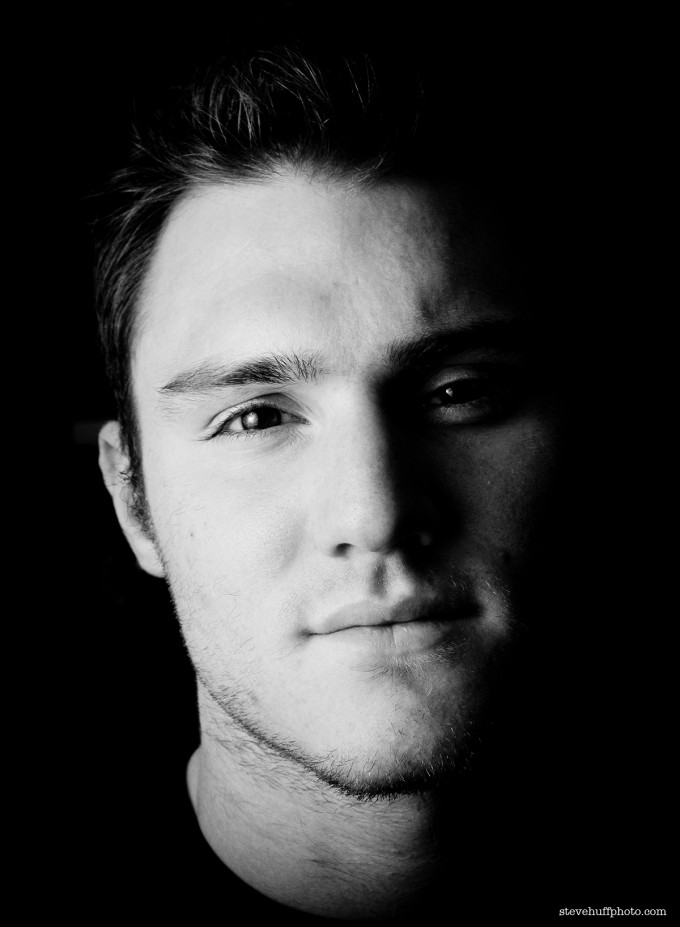 [polldaddy poll=5844912]
UPDATE – It's only been a few hours but figured I would update this before heading to bed. Quite a few guesses in the poll and in the comments. The answer was fairly easy to get because as someone pointed out..almost any camera can do great with decent lighting. Which proves my point that just about any camera in the mirrorless segment today will give great results. 90% of the cameras in this segment are very slow or fail to AF in low light. Cameras like the NEX-5n can do very good when the lights get low  but getting it to AF is another story. The image above, and the ones below were shot with the…Nikon J1. Not the best sensor but plenty good enough AND it's AF is a dream.
So most of you got it correct. I have to send it back tomorrow so I took it out today and shot with while out shopping with my Son and Nephew.
The image above and the one directly below was shot with a great little light setup I received from B&H Photo. It's basically a stand, light and umbrella. It throws some soft light but I think I will pick up a 2nd one and keep them in my office for portraits. This is the setup I used, and it rocks for what it is. I am a fan of lighting vs strobes because what you see is what you get. When I shot the image above I used Matrix metering but during the RAW conversion converted to B&W and deepened the blacks. It was shot with the Nikon 10-30 at 30mm f/5.6 at ISO 250 and 1/60th.
Below is another I shot with the same settings but I left it in color. This again with the J1 and 10-30 Zoom.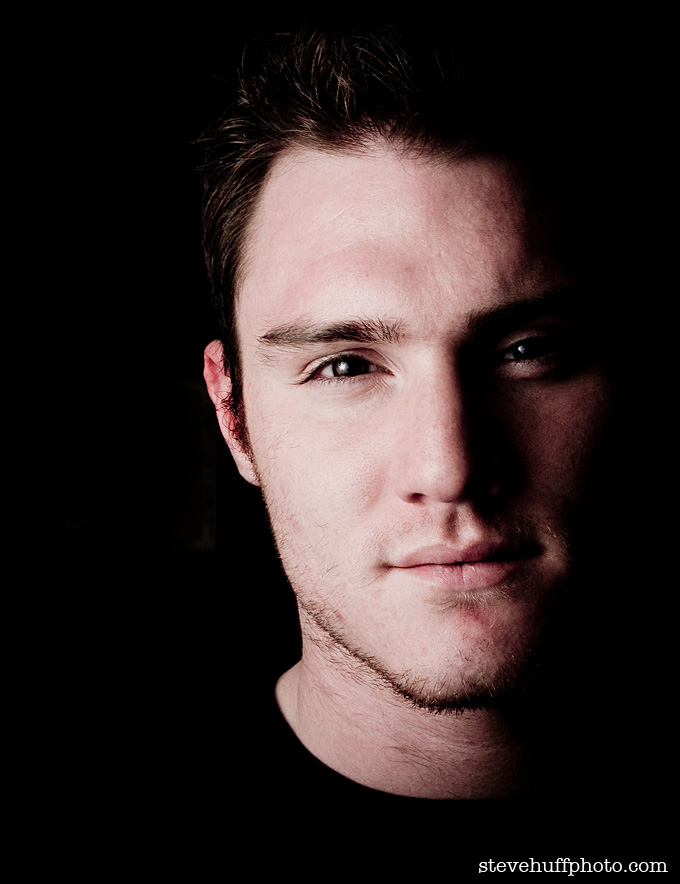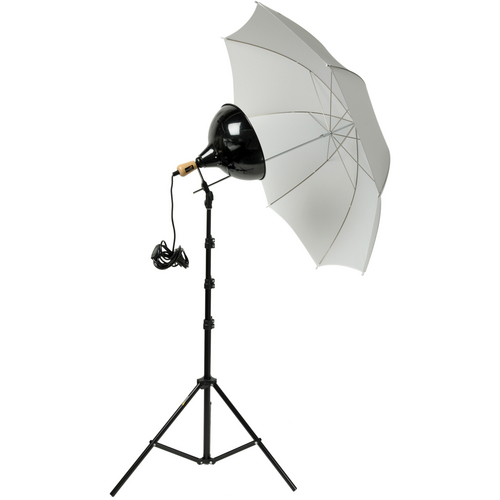 –
In case you missed it, the point I was making with this post is that just about ANY camera today will give you great results, and backs up my statement that even a J1 or V1 is good enough for 90% of our every day uses. The ones who still bash the J/V1 and attack it no matter what I say….open your mind. The 1 system is not perfect and Micro 4/3 outshines it in many areas, but the 1 system also outshines M4/3 in many areas so the best thing to do is decide what you desire the most in your photo equipment. It is after all YOU that is behind the camera and making the shot. What you want is a tool that gets out of the way the most and delivers quality results, which any mirrorless will do with ease today (give quality results).
A few others from today with the J1..click them for larger and better versions otherwise you will not be seeing them correctly.
ISO 800 – at the mall through a window – you can see some grain here but it is not offensive. Still, you will not get crystal clean ISO 800 here.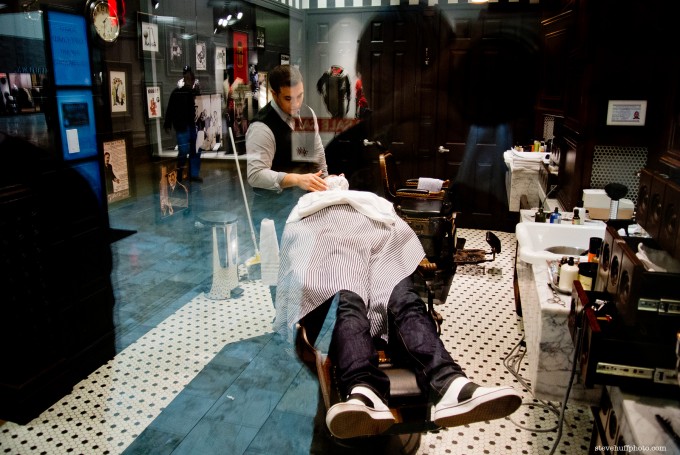 –
ISO 400 – 10-30 at f/4.5 – 1/30s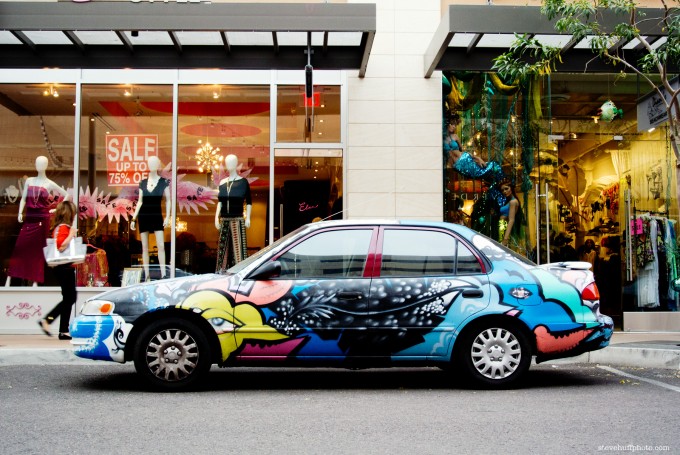 –
10-30 zoom at 10mm – ISO 800 – f/3.5 – 1/30s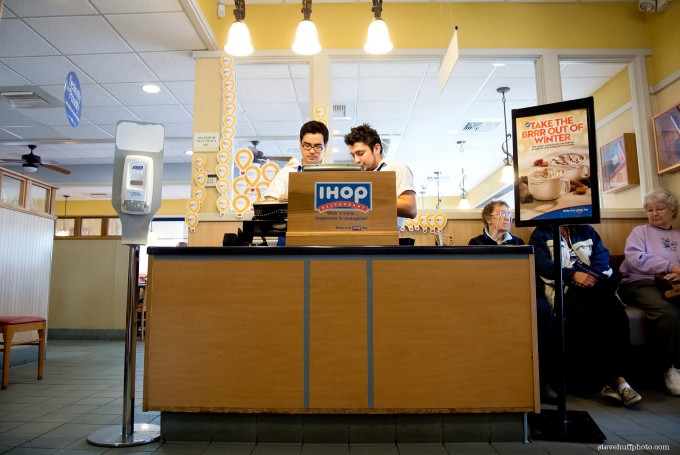 –
10-30 zoom – ISO 200 – f/3.5 – 1/100s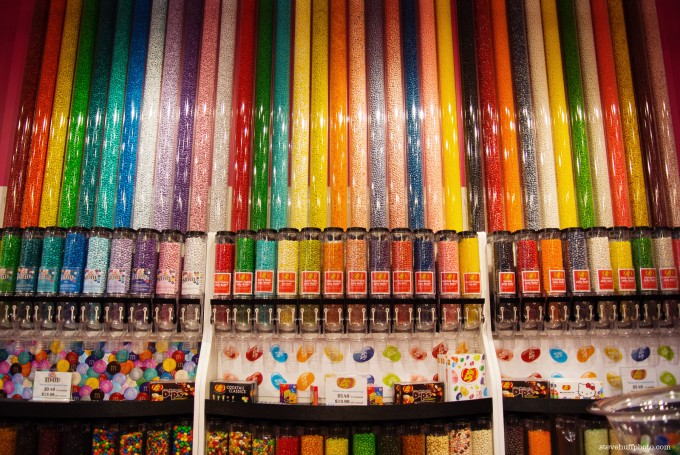 –
and one at ISO 400 with crop – same results as from the V1 due to the cameras sharing the same sensor/processing. Click image for 100% crop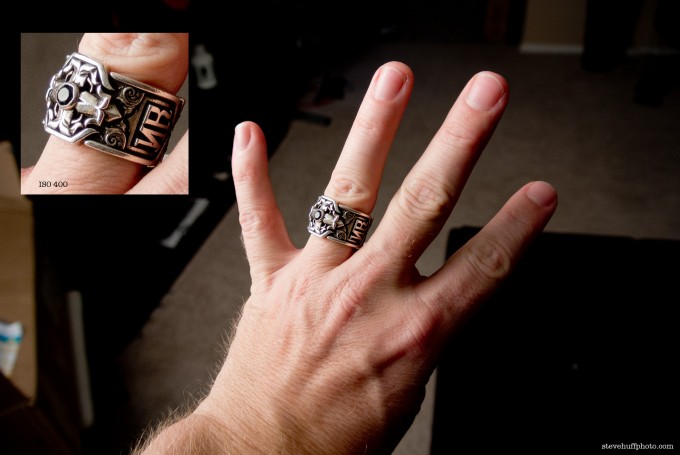 So there you go. The Nikon J1 is a good camera though I prefer the V1 and I really hope NIkon follows through with some fast primes like they mentioned. If they do this, and I feel they must, the J1 and V1 will get even better because we will then be able to play with Depth of Field a little. As it is now they are speed demons with some grain at higher ISO but they still keep the color when the ISO goes up.
BTW, who heard about the new Olympus OM-D that was hitting the internet in the last 24 hours? Supposedly in February we will see "pro" Olympus – an OM digital. February should be an exciting month with the Fuji and supposedly the new Olympus. It never ends! As always, thanks foe reading and for participating in the poll!