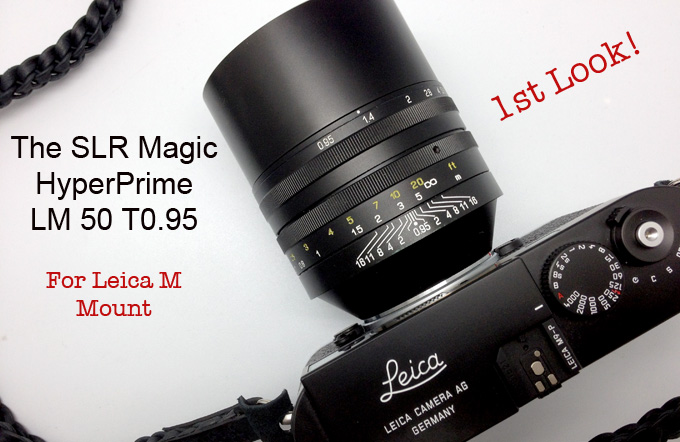 World Exclusive 1st Look! SLR Magic HyperPrime LM 50mm T0.95  – For Leica M Mount
Yes, it is true. Leica has some competition in the high end 50mm market…and competition is good!
It looks like a Nocti…feels like a Nocti…does it perform like a Nocti? (pic below taken with iPhone)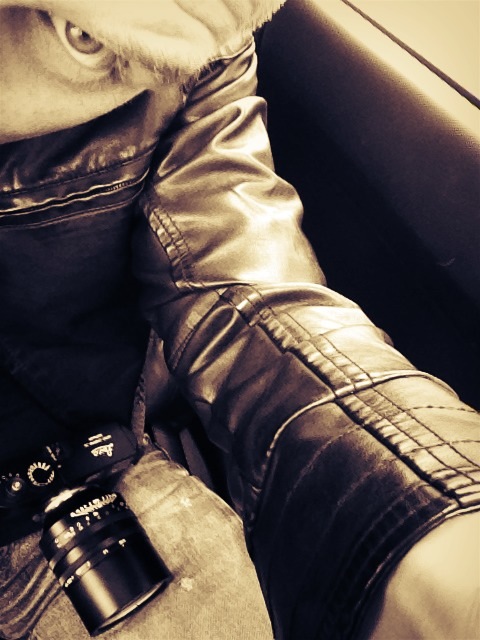 –
Hello to everyone! I hope you all are having a GREAT day.
Today I received the worlds first SLR Magic 50 0.95 Leica M mount lens delivered to my door and WOW! Now this is what I am talking about! First…take a look at the quick 1st look video…(well it is 8 minutes or so)
–
So who is SLR Magic?
SLR Magic started out making small toy lenses for Micro 4/3 and then Sony NEX. The lenses are affordable and super fun and creative and were huge hits. Soon they started making some serious lenses and and they released the 12 f/1.6 for Micro 4/3 mount. The 12 is a fantastic lens for still images and video and superior to the Olympus 12mm in many ways.
So now SLR Magic has been working on this Leica M mount lens that will be their flagship and a statement that shows us what they can do, and that is good. But for clarification, SLR Magic is NOT Leica, NOT Voigtlander. They do not make the Nokton line of lenses that Voigtlander produces. SLR Magic makes the "Hyperprime" line of lenses and I have to say that they are starting to really make a move in the lens world. Their HyperPrime line all have a cinematic feel and nice quality to them and this newest addition is a beast, but a sexy beast no doubt. I just wanted to clarify this as a few people are confusing SLR magic with 'Nokton" which is made by Voigtlander.
Ok….
So if you watched the 8 minute video above you will now know that I have had this lens for only a few hours. The lens was delivered to me direct from SLR Magic who wanted me to give the lens a workout and see what I thought about it on the Leica M9, or my Leica M9-P (same camera).
[ad#Adsense Blog Sq Embed Image]
I have been in contact with SLR Magic over the past several months as they have been designing and perfecting this lens. It has been through a few versions already and the finished product that they have sent me today is absolutely beautiful. I only had a few hours with the lens so far, so the images you see here are all just quick snapshots. In all of the excitement I had to get out an snap anything and everything…you know how it is 🙂
As always! Click on ANY image in this 1st look to see a larger and better version of the image.
Wide open at 0.95 – this lens is gorgeous and the good news? It will cost much less than the Leica Noctilux.
–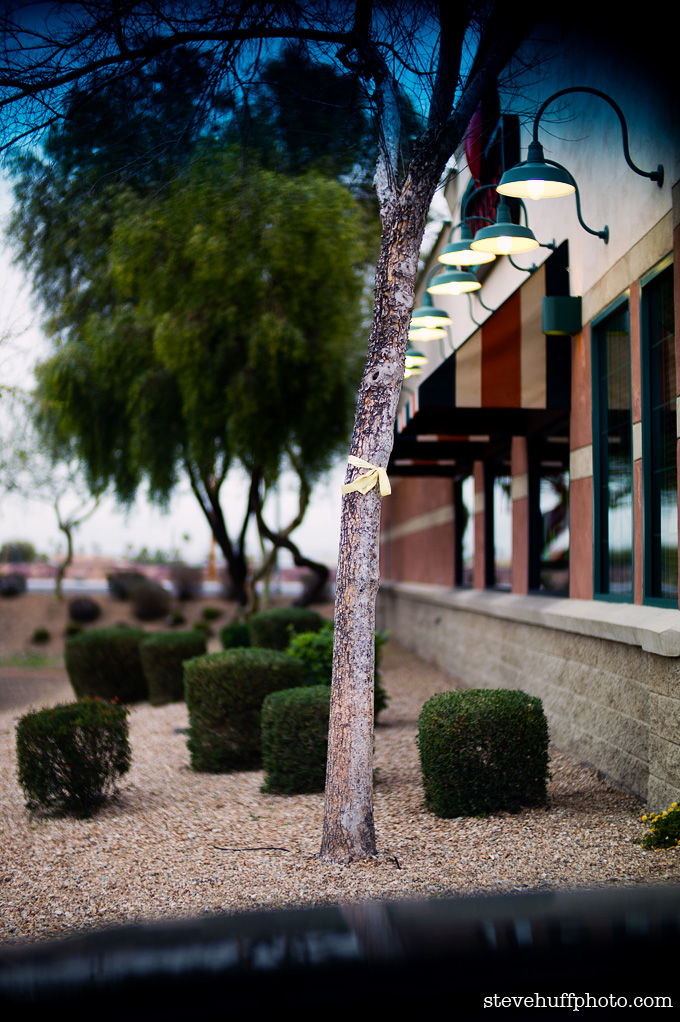 Please realize that this is NOT a review as I have to shoot with the lens for a while before I can truly judge its performance but my very 1st "after a few hours" look tells me that SLR Magic has stepped up their game dramatically. This lens is just as solid, if not moreso than the Leica Noctilux f/0.95. It is a bit larger and heavier. The good news is that it is just as sharp (if not sharper) and it focuses down to .7 meters instead of the 1m of the Noctilux and in my limited testing so far the close focus is spot on, no issues. 
On the M9-P though it is one heavy setup.
We all know the Leica is $10,995 and it is impossible to find one in stock even at that price. Leica sells every single one they make but they really do not make too many of them. The reason being is that this is a hard lens to make. The process is slow, and the demands of perfection on a lens like this is very high. SLR magic found this out first hand after they committed to making this new lens. It is not an easy lens to make and it certainly is not CHEAP to make. Instead of giving up on the project though, SLR Magic pushed on and I am glad that they did.
Why? Well, once this lens starts shipping it will give so many more Leica shooters the opportunity to shoot a Noctilux type of lens at a fraction of the cost, without having to worry about shoddy build or performance.
Leica M9 and the new SLR Magic M Mount 50 0.95 wide open…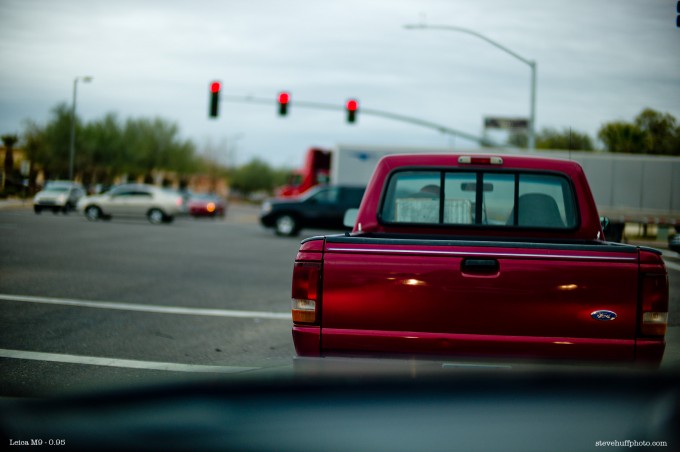 –
THIS IS NO TOY LENS!
As I already mentioned earlier, SLR Magic have come to be known for their little toy lenses for Micro 4/3 and Sony NEX mount. Recently they have been creating a stir with some higher end serious lenses like the fantastic 12mm f/1.6 for Micro 4/3. Let me state right now that THIS NEW LENS IS NOT A TOY LENS in any way! This lens is SOLID, HEAVY and built to high standards.
If I can be 100% honest…It feels MORE solid than the Leica Noctilux f/0.95 if not it's equal.
The performance wide open is simply amazing. I had NO focus issues at all during my three hour 1st sting with the lens so it seems to be well calibrated as well.
I can not give you any kind of solid concrete thoughts on this lens right now but I will be using the lens for the next week at home and will also be using it at the LA Workshop this weekend (two seats left). With any luck I will be taking it with me to Sedona where I will be staying in a creekside cabin the weekend after my workshop.
Also, Andrew from SLR Magic is bringing a couple of these lenses with him to the LA Workshop (up to 3) so the workshop attendees can try them out, and even do a Noctilux shootout if so desired.
The unveiling at the workshop will be a world premiere event as this lens is not available to buy until SEPTEMBER of 2012 and no one else has one right now. Just me and SLR magic. 
Wide open, how this lens has been optimized to shoot (but it's razor sharp stopped down as well)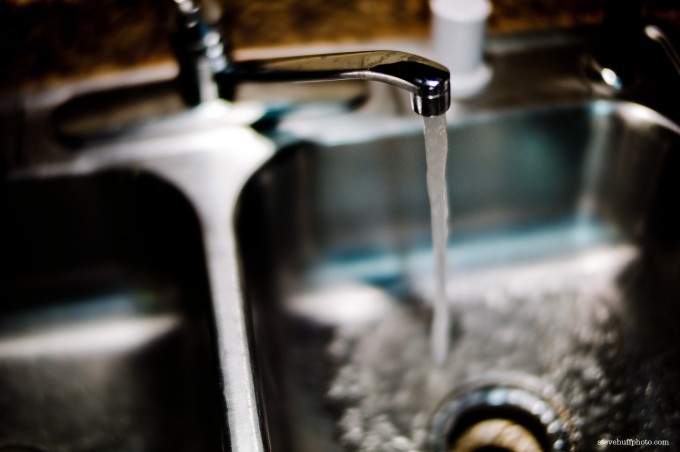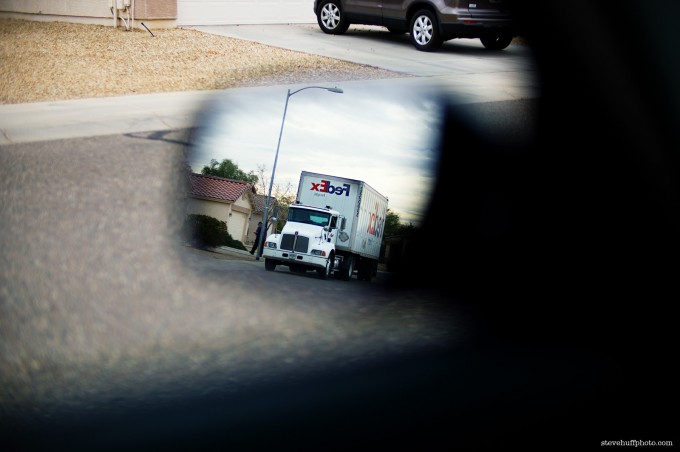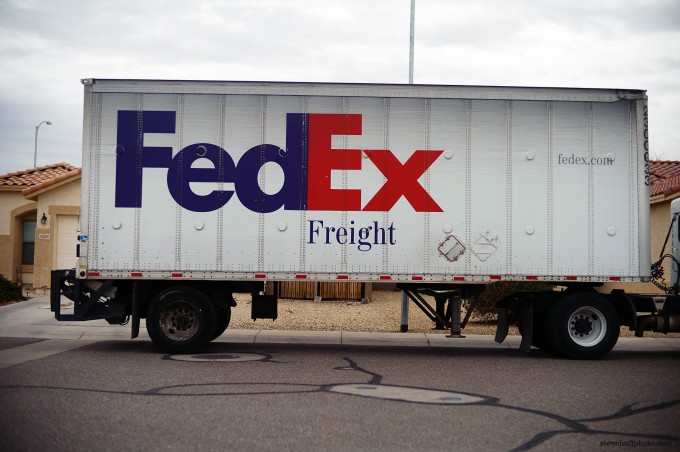 It was a dreary day here in Phx, AZ today so I did not have any kind of good light so tomorrow I will be taking a drive looking for some photos with this lens attached to my M9-P. The things I already like about it? The .7 meter close focus distance, the solid build, accurate focusing, sharp results and the rendering looks great as well.
I do see some ever so slight vignetting at 0.95 (but less than the Noctilux F1) but remember, this lens, even with it's Leica like build and style will come in much cheaper than buying a Leica Noctilux f/0.95. Let me put it this way. I'd buy one right now and if these were available for sale right now I bet many of you would as well.
$$$
The price has not yet been determined but I have a feeling it will come in at a bit more than some are thinking. This is an exotic specialty lens.
With a lens like this, SLR Magic spends more  to make each lens than most think it will cost. I do not have any guesses yet but do not expect the $1100 price point of the Nokton 1.1 or even the $2000 price point of a 50 Summicron. This is a specially lens and SLR Magic are not able to mass produce this lens due to the difficulties and precision involved. It will most likely be a special order type of deal. I am hoping they release the pricing soon.
ISO 2500 – M9-P – 50 at 1.4 – you must click for larger image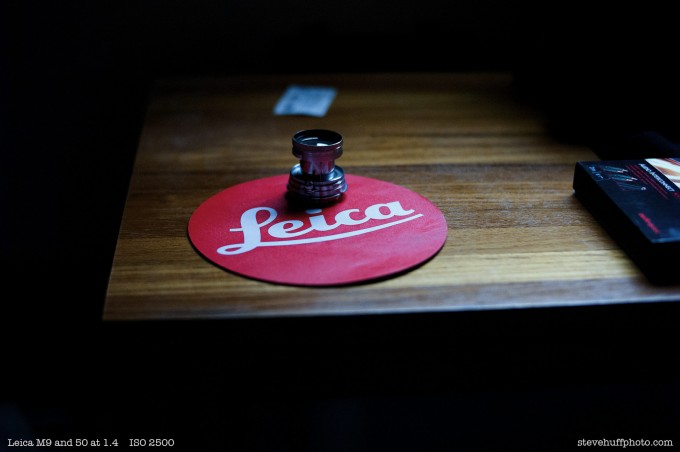 –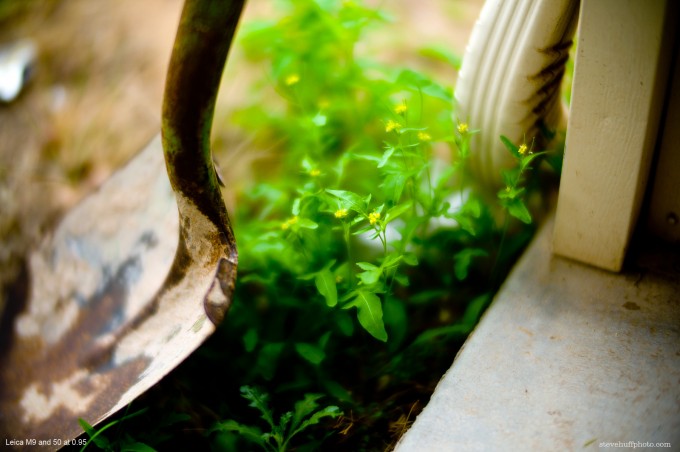 This version of the lens is called the "SLR Magic HyperPrime LM 50mm T0.95" and it is rangefinder coupled. There is also another version that is NOT RF coupled. Why would SLR magic do this? Because it is easier and less expensive to make and is perfect for those who want the lens to use on their Micro 4/3 or Sony NEX cameras using adapters. The non coupled version will come in at a lower price.
at .7 meters the Bokeh starts getting intense…the Leica only focuses to 1m 🙂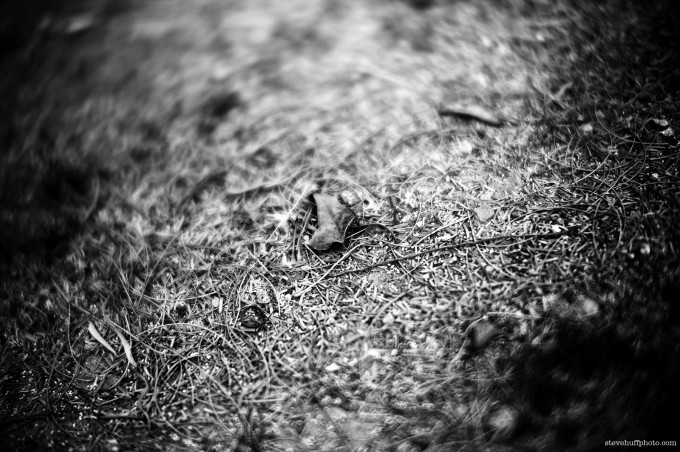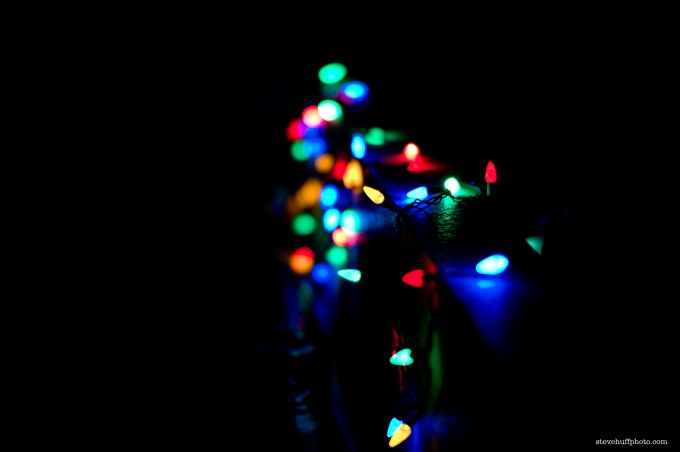 So that is it for now. Again, I have only had this in my hands for a few hours and it's already dark outside right now. I will be doing some more testing with this lens for a while so stay tuned for more. So far so good.
UPDATE – See more HERE
–
The FULL Press Release on this lens with all of the details
PRESS RELEASE
NEW: THE SLR Magic HyperPrime CINE 50mm T0.95
SLR Magic expands its M mount lineup with a new normal focal length lens
Hong Kong, China (January 1, 2012) – SLR Magic opens up the M mount lens lineup with the new SLR Magic HyperPrime CINE 50mm T0.95 ultra fast normal focal length lens. The world's fastest interchangeable camera lens with an image circle beyond full frame coverage in its focal length, the SLR Magic HyperPrime CINE 50mm T0.95 concept lens will be publicly available for experience testing in September 2012 at Photokina in Cologne, Germany.
The field of view of this new HyperPrime Lens corresponds to a 50mm lens in 35mm format. It is optimized to be shot wide open. This ultra fast normal focal length prime lens opens up many new creative composition opportunities, particularly in the fields of available light, in portrait, and street cinematography. Built with modern non aspherical lens technology, the lens excels at defocusing busy backgrounds at T0.95. A minimum focus distance of 0.70m allows for artistic bokeh effect. A fast maximum aperture of T0.95 makes the SLR Magic HyperPrime CINE 50mm T0.95 ideal for available-light photography.
Our highest priority in the development of all HyperPrime lenses is to fulfill the demands of professional cinematographers and photographers. The design and build of the SLR Magic HyperPrime CINE 50mm T0.95 is solid and reliable.
The SLR Magic HyperPrime CINE 50mm T0.95, a concept lens, will be available from authorized SLR Magic dealers by the end of September 2012.
Technical Data
SLR Magic HyperPrime LM 50mm T0.95
Lens Type: Fast normal lens with seven Tantalum glass elements to ensure superior cinematic performance.
Compatible Cameras: RangeFinder M mount
Optical Design: 12 elements in 7 groups
Distance Settings:
Distance range: 0.70m to ∞, combined scale meter/feet
Aperture: Manually controlled diaphragm,
12 aperture blades (circular), Lowest value 16
Bayonet: M-mount
Filter Mount: 62mm; filter mount does not rotate.
Surface Finish: Black anodized
Dimensions:
Length to bayonet mount: approx. 95mm (approx. 3.74in) without hood
approx. 110mm (approx. 4.33in) with retractable hood
Largest diameter: approx. 73mm (approx. 2.87in)
Weight: approx. 975g (approx. 34.39oz)