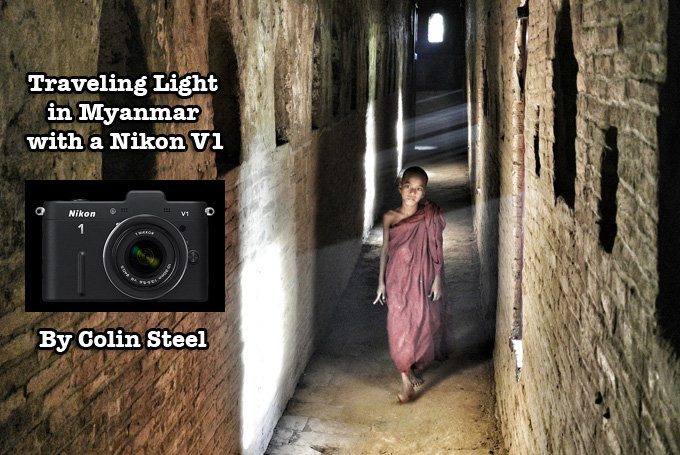 Traveling light in Myanmar with a Nikon V1 by Colin Steel 
Hey photo travel fans, I am newly returned from a week long trip to Myanmar with a twist. I decided to travel very light with a totally minimalist kit comprising a Nikon V1 with two lens kit (10-30 & 30-110), my tiny Manfrotto travel tripod and a small Manfrotto led light. I also carried a Limix G3 and Samyang fisheye for the many temple and pagoda shots that I new would be coming. More on this later but here is one of the first shots I took with it….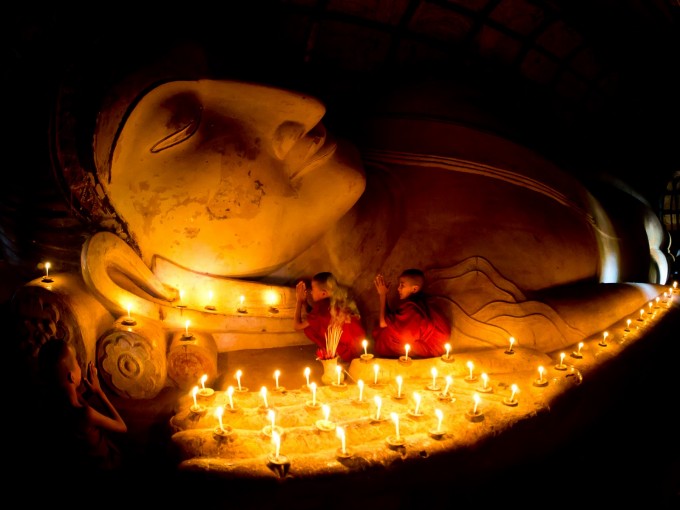 The trip was organized by the great guys at Singapore Trekkers and I have to say that it was one the most enjoyable and interesting photography tours that I have ever been on, well done to Melvin who hosted. Part of this success was down to the sheer diversity and variety of photographic opportunity that Myanmar presents and you can't help but feel that the country is going to change dramatically in the next 2-3 years so I would urge anyone who is thinking about it to go now. I am totally apolitical and will in no way comment about the political change process that is underway other than to say that I find the people of Myanmar to be the kindest and most respectful in South East Asia and I sincerely hope that it turns out well for them.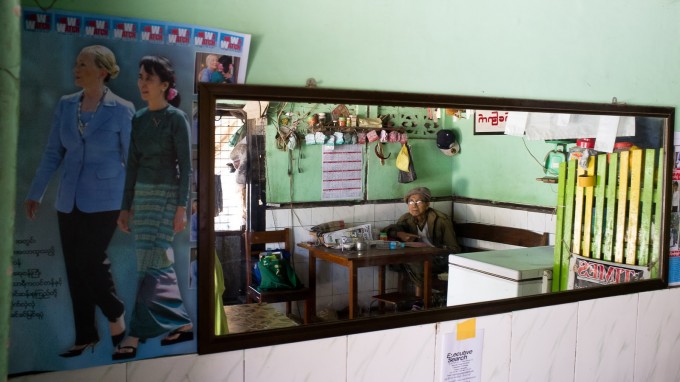 I did however spot this somewhat metaphorical shot which for me appeared to suggest how the country will move forward.
Anyway, back to the minimalist kit approach and those of you who follow these posts will know that I usually base my travel kit around a Nikon D3 with 24 & 50 F1.4 lenses. Regular readers will also know however that I have a very strong dislike of lugging too much gear when I travel and so I have been thinking about a lightweight travel kit which I initially intended to compliment the D3 with some reasonable zoom capability. Like many others, I initially regarded the launch of the Nikon V1 with scorn. However, I read a blog post by my favorite photography writer Kirk Tuck who had actually bought and was using the camera. Much to my surprise, he liked it very much and his V1 review demonstrated what a versatile camera this could be. I followed this up by reading Steve Huff's review where he openly admitted that, like myself, he expected to hate it but ended up wanting to buy one. The selling points that both of these guys highlighted were the astonishingly fast focusing, long zoom reach of the 30-110 and the reasonably good high ISO performance. I have to say that it was the fact that I had been to Myanmar before and knew that many of the locations needed a long zoom to exploit them to the best that finaly sold me on the V1 (along with the very attractive S$1,100 price at KT Photo in Funan). Here is an nice example of this from Inle Lake which is famous for the fishermen who row with one leg and use a kind of cage trap with spear arrangement to catch fish.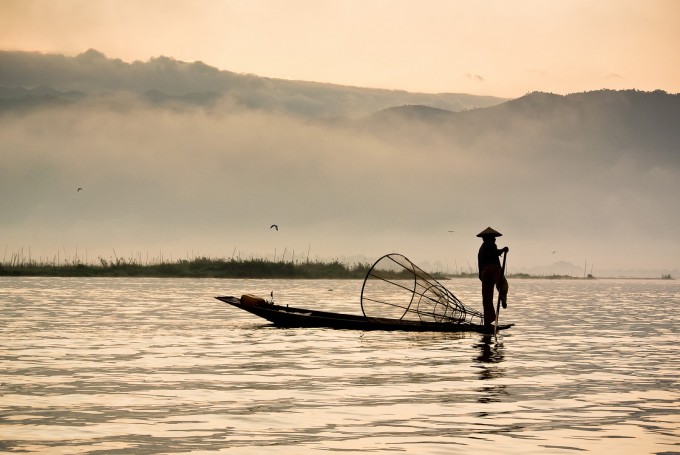 Additionally, there are many locations that present the opportunity to compress perspective and this of course requires a longish zoom to create this effect.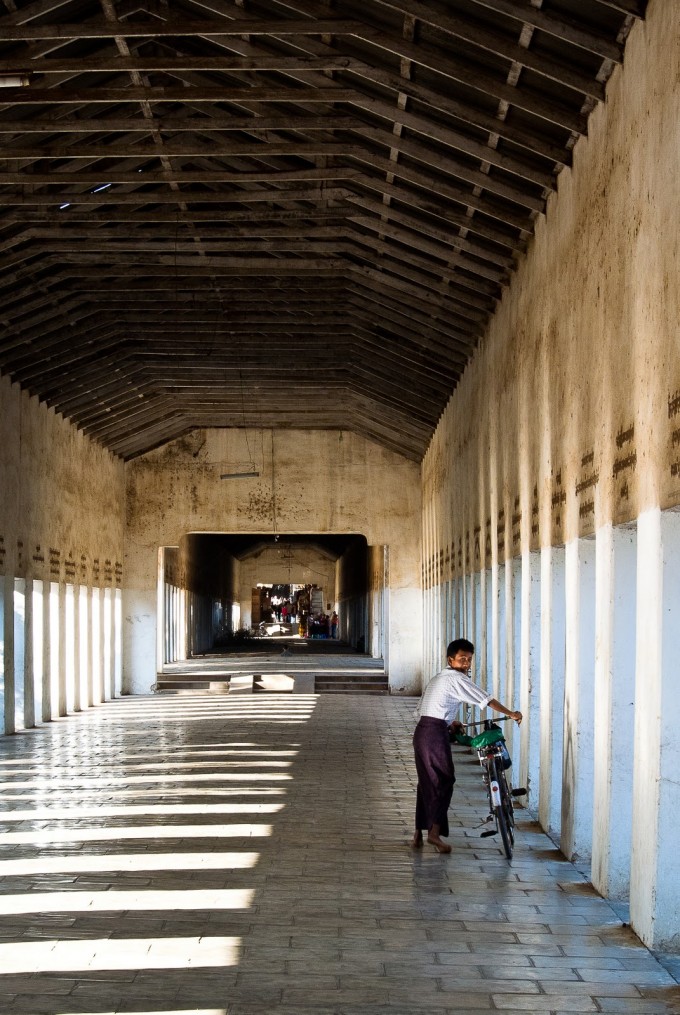 The V1 handled this very well and there is no question in my mind that the Nikon lens stabilization system is extremely effective. Both Kirk and Steve pointed this out and they are spot on. shooting with a longish zoom is a real novelty for me and I have to say that I had great fun with it and felt very confident that I would get a good shot with it regardless of the light levels. Here's another example of the very nice compression effect taken in very low light conditions.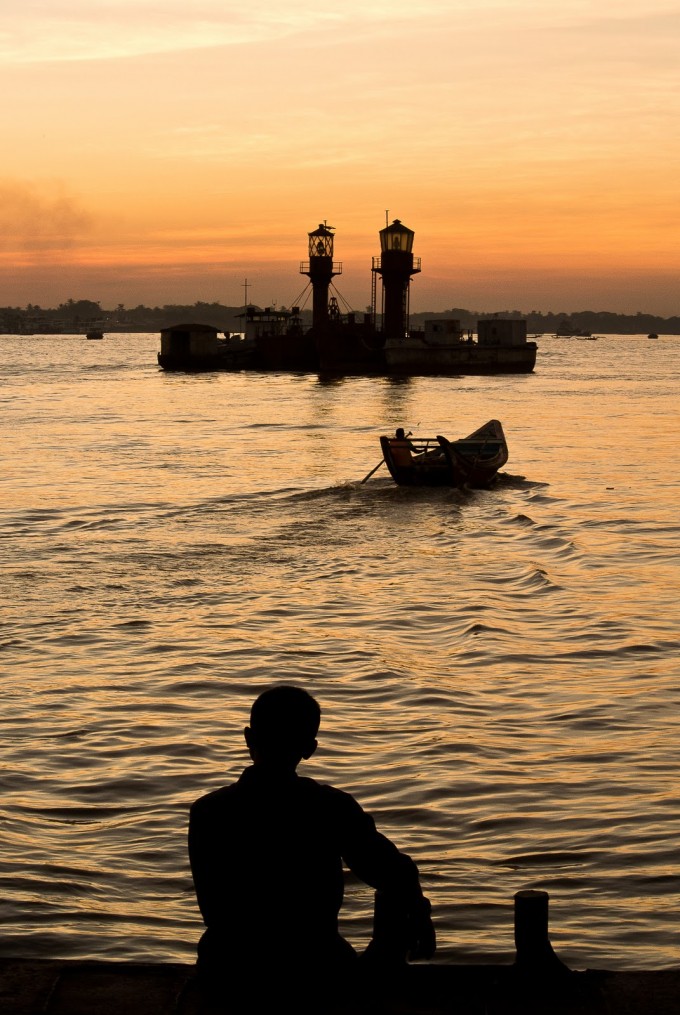 I will follow up with more details on the overall performance of the V1 a little further down including some basic essential travel mods that it needs and some sunrise shots using the tiny Manfrotto pocket tripod.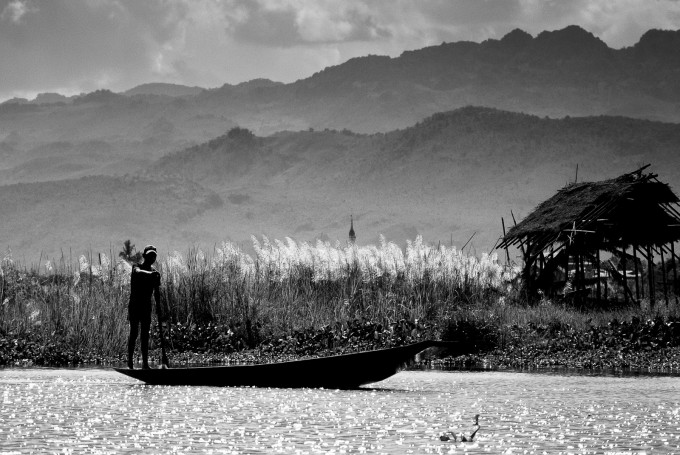 –
I just love the way this worked out with the wispy grass and slightly gradating background. Finally, here's the shot processed with Snapseed taken in near darkness in a bouncing boat !!!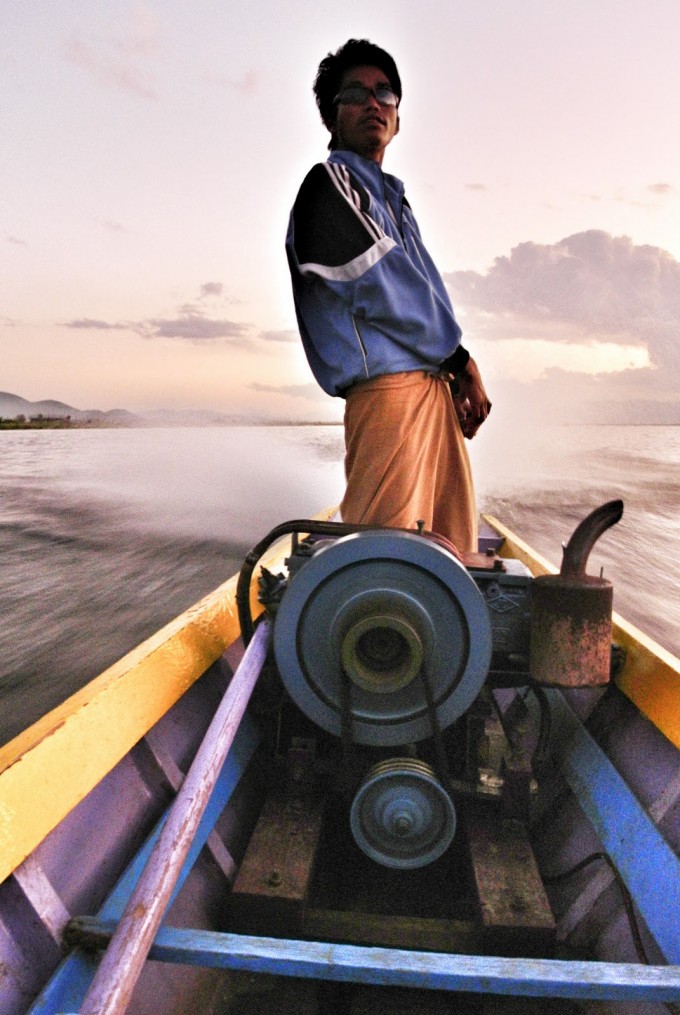 –
Here's a pretty poor shot of the full V1 kit but it gives you good idea of how light and compact this full set up is.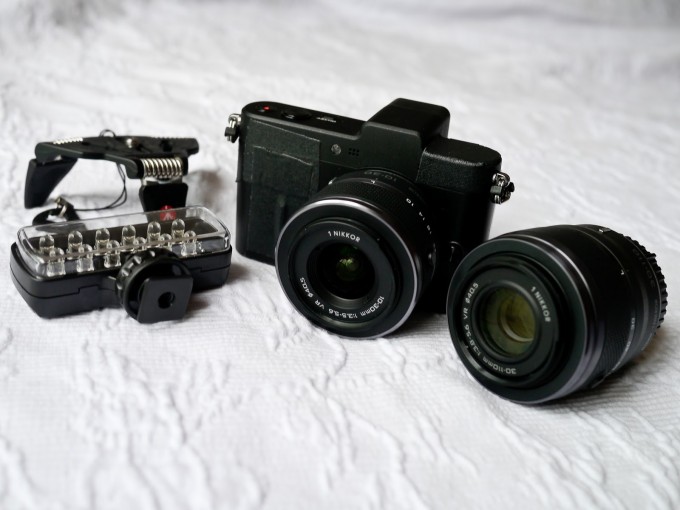 I mentioned earlier that some mods that I would consider essential if you are going to do any serious traveling with this camera. Firstly, its a good idea to stick some gaffer tape over the grip at the right hand side to assist handling when it gets humid and damp, I also took the opportunity to make the camera more discrete by covering the somewhat cheesy V1 logo. Secondly, my experience of traveling with cameras is that anything that can detach, will detach, fall off and get lost. This applies to expensive so called pro gear as well. Do yourself a favor and put some tape over the flash cover or it wont last long.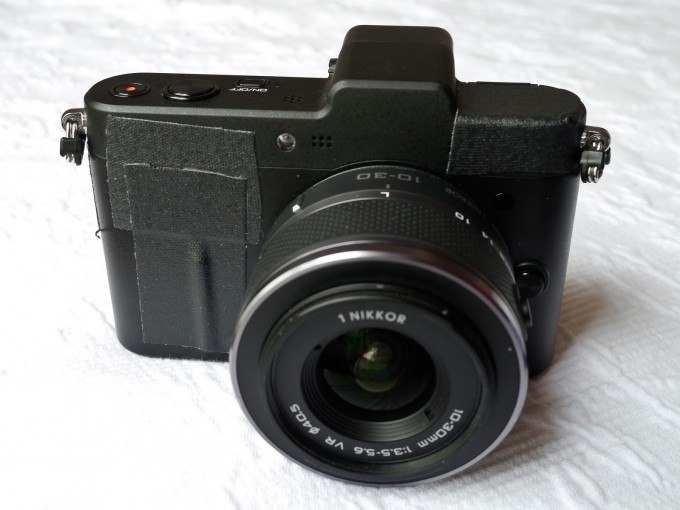 Finally, if you don't want to shoot video, set the control dial to the still image setting and get some tape on it to hold it in place. This is a major design flaw for a travel cam and the dial will change on you at the worst of moments.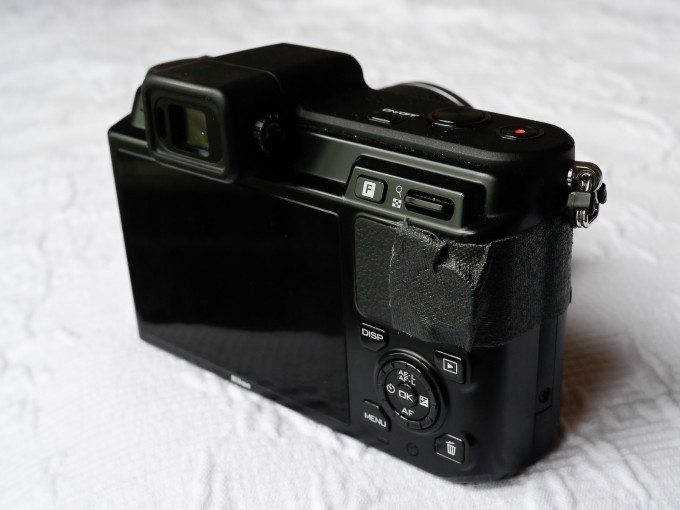 These mods are not pretty but they are highly functional and they also make the camera look very inoffensive and discrete, ideal for stealthy shooting. My only other setup comment would be to set the ISO to auto with a limit of 3200. the only time you need to watch out on this is if you have subject movement when you need to control the shutter rather than let the camera set it.
I mentioned the Manfrotto Led lightpanel that I took along and I think it's worth putting it quickly into perspective. Let's be clear, this is no flash substitute, its merely an emergency fill light and a damn useful torch!!! It works off a single AAA battery and weighs nothing. Here are two examples where I had no shot and the little bit of light from the Manfrotto at least gave me something usable.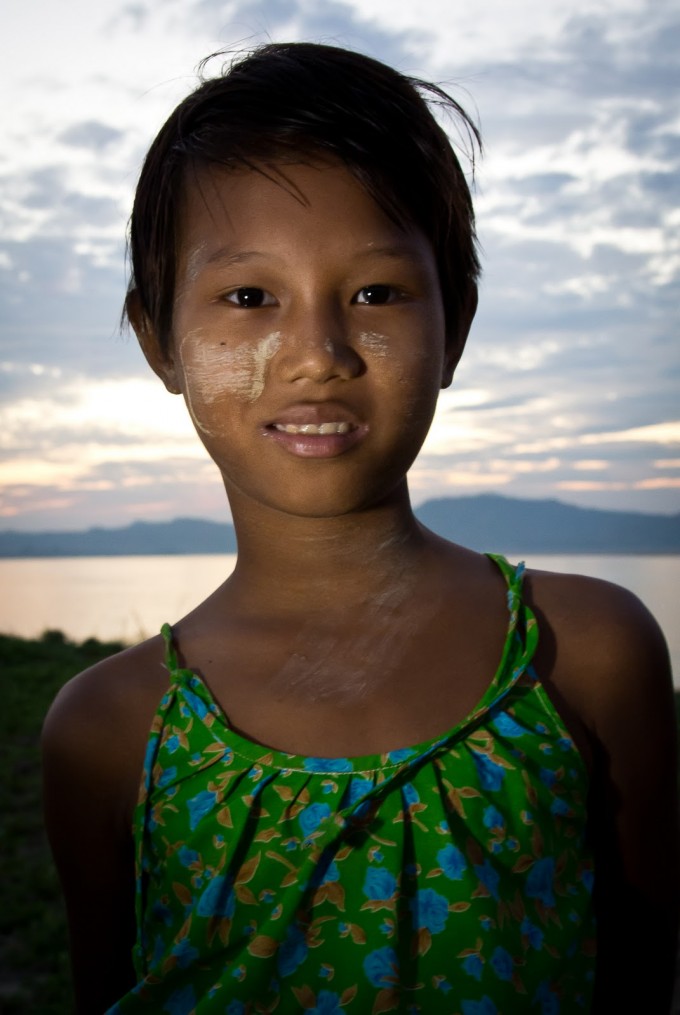 Far from fantastic photos I know, but at least I have something semi-decent and these kids were so delightfully polite and friendly that I wanted to have a shot that I could print for them on my next visit.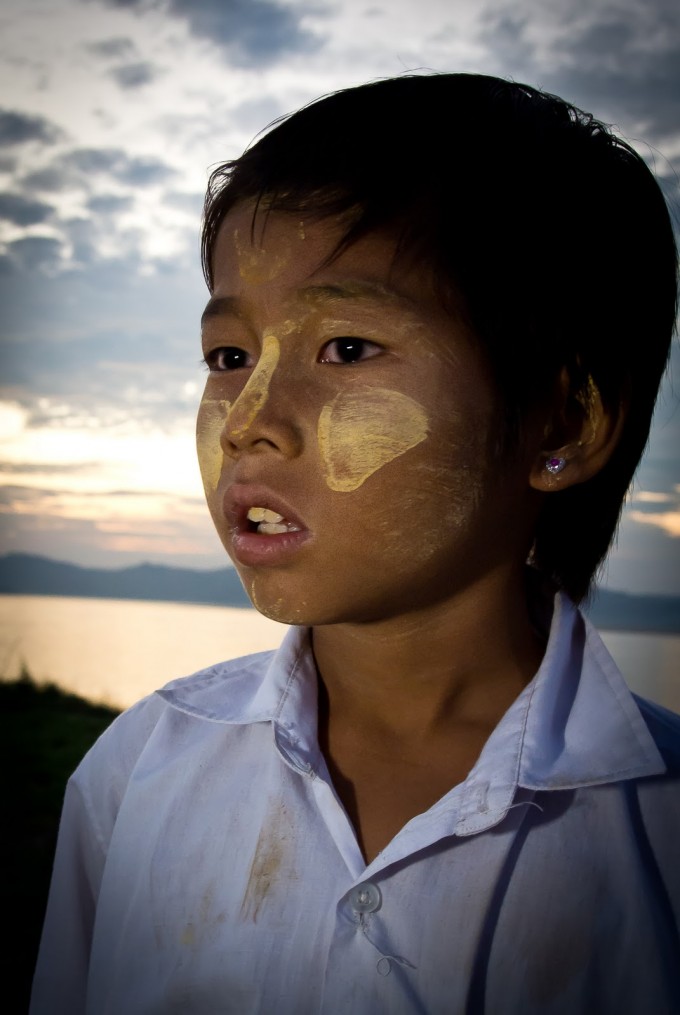 Notice the catchlight is a bit too pinpoint to be useful so be careful when you use it. To be honest, I would recommend buying the next size up which, although more bulky and requiring more battery power, would be ultimately more usable.
White Balance on the V1
It's pretty common in travel photography that you start very early to catch sunrise, then finish the day with a nice sunset location. With this in mind its worth considering setting the white balance to shade for these situations. Although this can easily be adjusted in Lightroom or processing, I personally like to make the photograph as complete as I can at the point of creation and for that reason I like to see how the image looks when I take it. I set the white balance to shade for these two shots which were taken at sunset.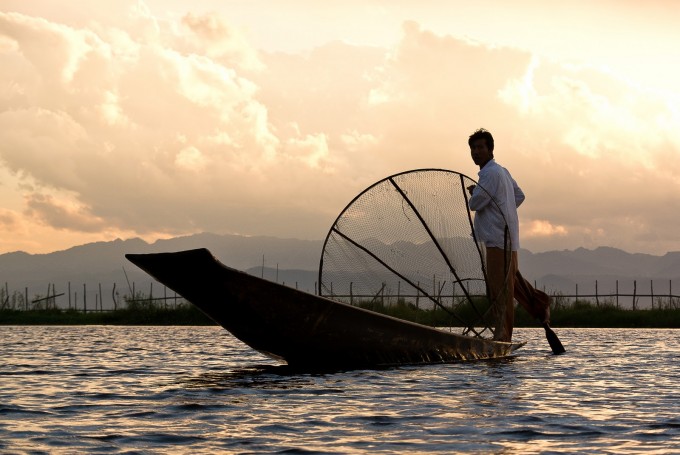 The warming effect is evident and gives the images a very nice feel. I particularly like the golden glow in the above shot, this is gives the shot a nice golden look which is still clean and not exaggerated. The sunset below is by way of comparison very rich and much deeper in color tone, still a very nice effect though and it worked very nicely with the wispy grass.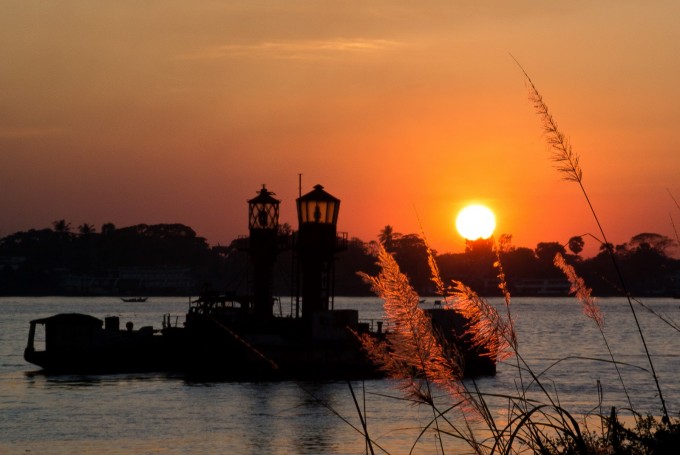 Well, that's it!  I am happy to answer any questions on these images from a location or technical viewpoint, just pop me a note or leave a comment.
Cheers,
Colsteel
Colin's website can be seen here including a continuation of this article HERE.