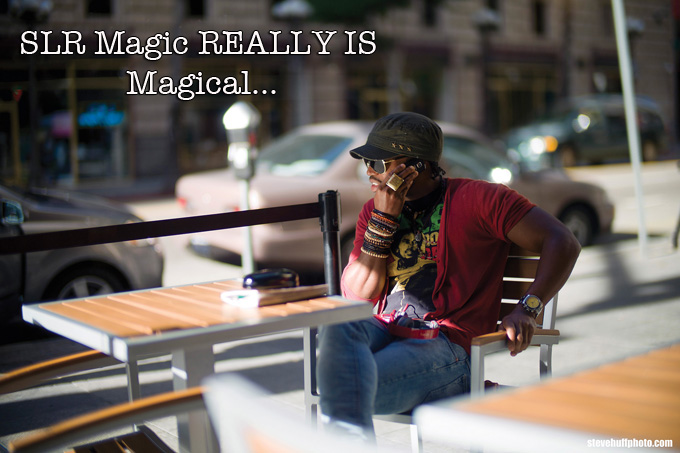 SLR Magic REALLY IS Magical…the LM 50 T0.95 ROCKS
WOW! So today was the last day of the workshop in Los Angeles and I have to say that this was the most amazing workshop to date. It was a jammed packed weekend with lots of cool guest speakers, many amazing passionate attendees and lots of shooting in the studio and on the street.
Today we had an education when uber talented Elizabeth Wang Lee gave us a detailed and thorough talk on street photography. This was an amazing presentation and we all learned from her detailed explanations and samples. THANK YOU ELIZABETH!
Actor/Comedian Jeff Garlin also popped in to deliver a hilarious talk on street shooting, and at the same time informed us all that he is producing a documentary on Chicago street photograoher Vivian Maier. So cool! Jeff was a RIOT and everyone had a blast, so THANK YOU JEFF!
Me and Jeff, Shot with the iPhone 4s and the Tadaa app!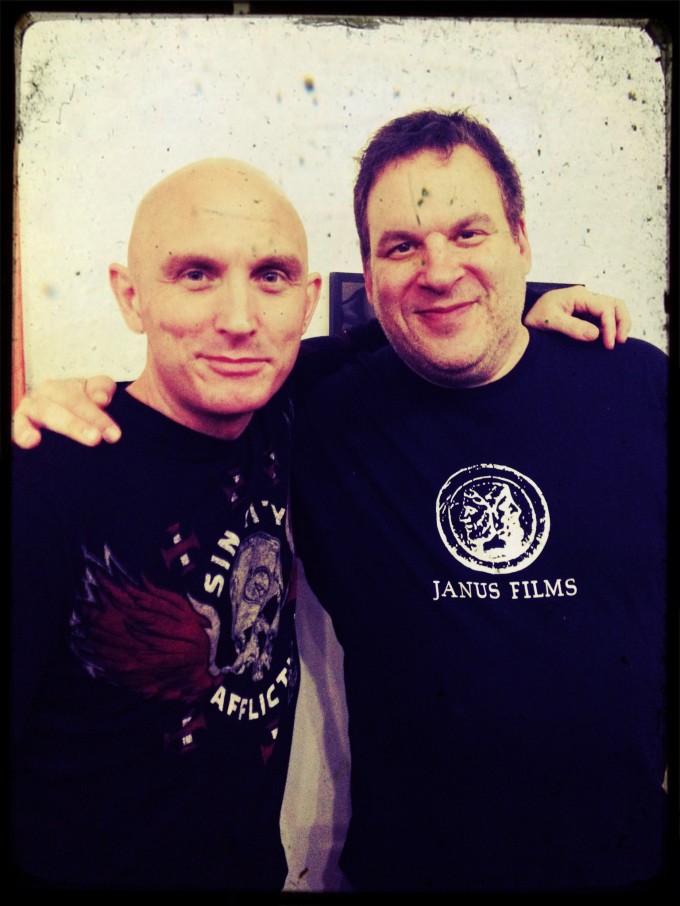 and of course, more of THE SLR MAGIC MAGICAL EXPERIENCE
Andrew from SLR Magic was with us yet again and he gave everyone a chance to shoot with the new 50 LM T0.95 Hyperprime Leica M mount lens. I will put this out there right now…THIS LENS IS THE REAL DEAL FOLKS. Flat out AMAZING. It is not just me saying this, but everyone who shot with it this weekend was ready to plunk down their cash for this lens NOW. I am hoping to post many samples from everyone who shot with it soon, not just my samples. Samples from the NEX system look amazing as well so stay tuned for those…
I will also be shooting with this lens for the next few months so I can give it a thorough testing and review. I was able to bring home a special "stealth" edition of the lens which means it has a BLACK ring instead of the day glow green 🙂 YES! (this black ring will be an option when ordering, and the ring you see below is not the final production ring)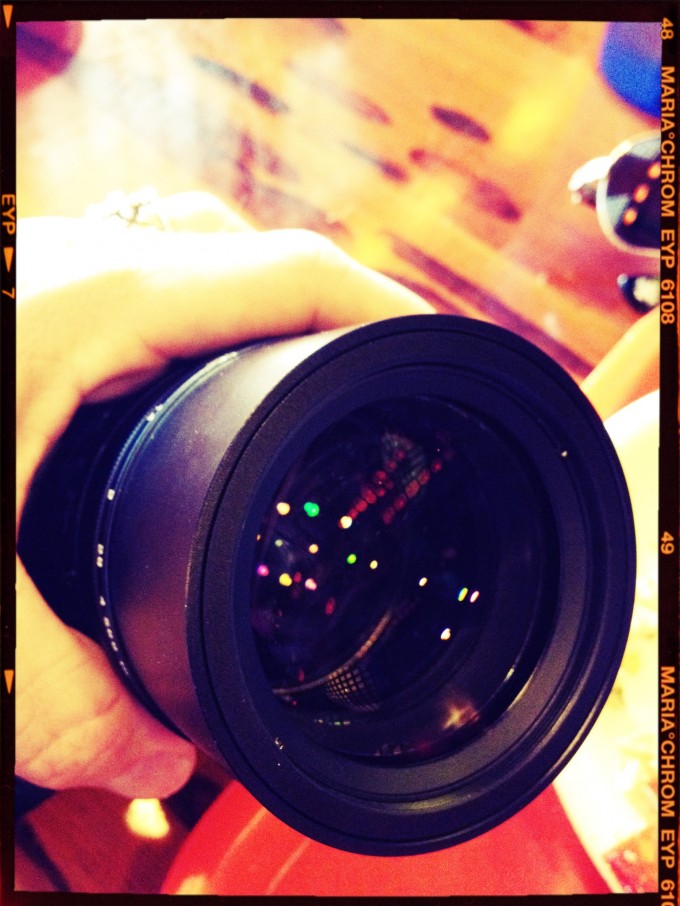 All I can say now is that this lens blows away (yes, strong words but true) the Voigtlander 50 1.1 and is on par with the Leica Noctilux ASPH with some of the workshop attendees preferring the rendering of the Hyperprime. My feeling is that it is just as sharp at equal apertures but the Hyperprime gives a teeny but more of a classical look, but at the same time it is mixed with the sharpness of the Noctilux ASPH. The look you prefer will be up to YOU.
From what myself and many others have seen this weekend, this lens is a real giant killer in regards to image quality. Wow. There are differences but they are slight. The bokeh is "fatter" with the SLR Magic due to the larger rear element. The SLR Magic also focuses to .7 meters compared to 1 meter of the Noctilux ASPH and yes, the Hyperprime appears to have much less CA than the $11k Leica.
The Hyperprime is a 12 element non aspherical lens.
Shot wide open at T0.95 – look at the 3D effect – straight from camera – M9-P – and shot through a coffee shop window Sunday morning while buying coffee for the group.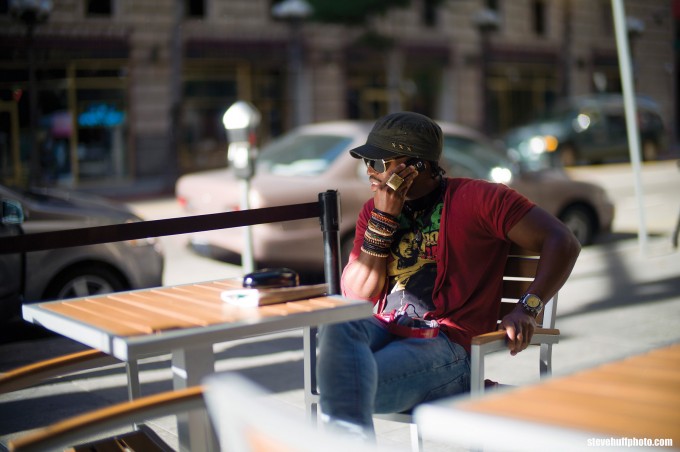 Like the Noctilux, this lens is a BEAST, even more of a beast than the Noctilux f/0.95. In reality, the Hyperprime is actually faster than f/0.95 so it appears this will now be the fastest lens for 35mm in production. How amazing is that?
In build, I am sure the Leica is built better but the SLR Magic is built just as solid, and is slightly heavier and larger. It is a solid lens and nothing like the old Noktor Hyperprime that I was NOT a fan of.
[ad#Adsense Blog Sq Embed Image]
THIS IS NOT THE $1000 M4/3 or NEX NOKTOR LENS RELEASED 1-2 YEARS AGO!!!
This is NOT the old Noktor lens. PERIOD! So many people are confusing this with the old $1000 lens and this is an all new, built from the ground up LEICA M mount lens. It is insanely better, larger, beefier and with superb quality glass and construction.
In fact, over the past 9-10 months SLR Magic has been sending me samples from prototypes for this new M mount lens and I have been telling them "NOT GOOD ENOUGH, I WOULDN'T BUY IT"  – so they kept re-designing and finally they ended up with what we have here today. The only question you and many others have now is…how can I  get one?
BELOW: Shot by Ashwin Rao at T0.95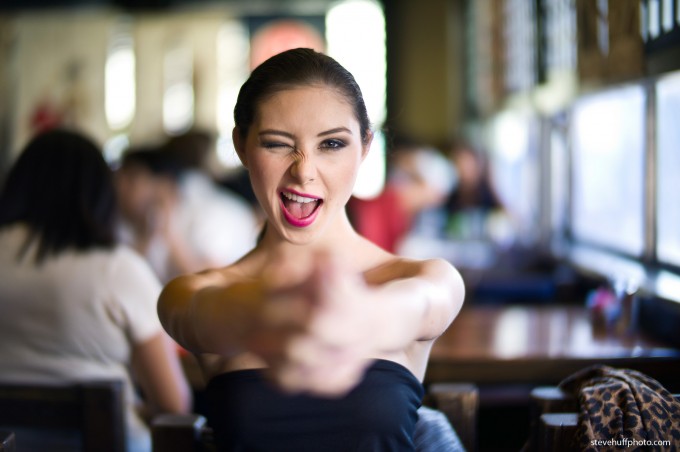 SLR Magic has some cool touches up their sleeve that I won't spill the beans on just yet but they plan on officially releasing the lens in September. A long way off but there will be a few testers of the lens until then to make sure it is solid, dependable, and high in performance. The 1st ones to get a crack at the lens were those who attended the LA Workshop so hopefully this lens will make it to a few more shooters soon for more real world tests.
HOW MUCH WILL THIS LENS COST?
SLR Magic has not announced pricing yet but I do expect it (of course) to be MUCH less  than the Leica Noctilux ASPH which now comes in at $11k. At the same time, I do not expect this to be some $1000-1500 lens either, as it is a specialty lens that will be hand made and calibrated, not mass produced. It is not constructed of cheap parts and the lens oozes quality when you hold it.
Many at the workshop who held it, and shot with it were guessing and afraid this lens would come in at $5500-$6k (goes to show what others who used it thought of the quality) but my guess is that it will come in lower than that. Hopefully we will see pricing soon. No one knows at this point so it is all speculation. All I know is  that if I had a choice of buying this or the Noctilux but could save something like $7,000 by buying this lens, I would. End of story. Of course we all want and dream of the Leica but for those of us who do not have $11k in our lens funds, something like this would make an excellent alternative.
The sharpness wide open is INSANE – Click image for larger view and full 100% crop at 0.95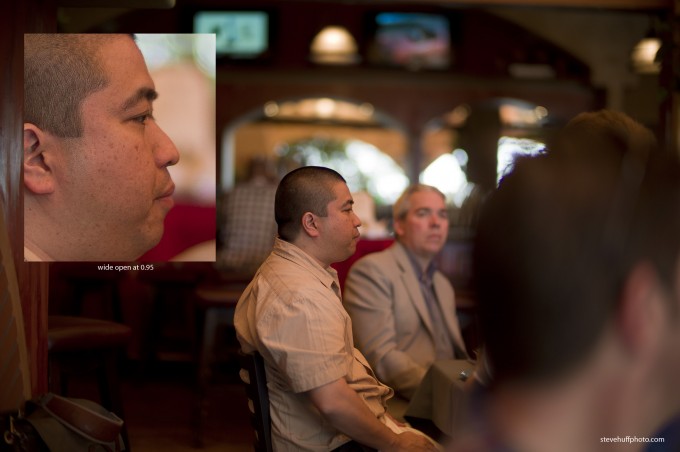 It appears Andrew and all of those at SLR Magic are very proud of what they have created and I am glad I had a hand to get it to where it is today in the quality department. It is a lens they should be EXTREMELY PROUD of and if the build quality and dependability hold up over the next few months I am going to say that this is indeed a GIANT KILLER of a lens. But you won't have to take my word for it, there should a few others writing about this lens soon. Keep your eyes peeled.
More to come…but for now a few more shots from this lens and the M9-P. I chose these simple shots because I feel it shows the many qualities of the lens. Enjoy!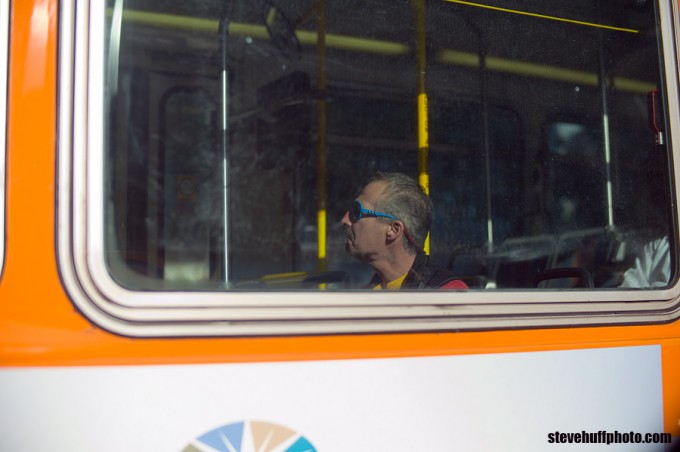 –
This was AT NIGHT and it was pretty dark. No flash required 🙂 And all three of these guys wanted the Hyperprime and tried to give Andrew their order already. You can see Judd (far right) using one on his NEX-5n. Imagine the video capabilities of this lens…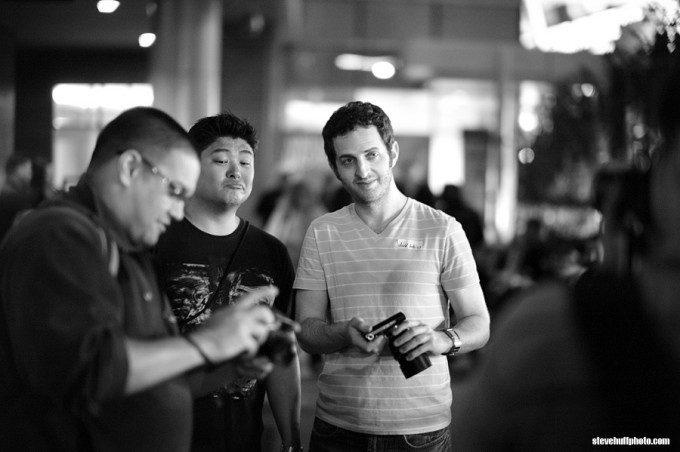 –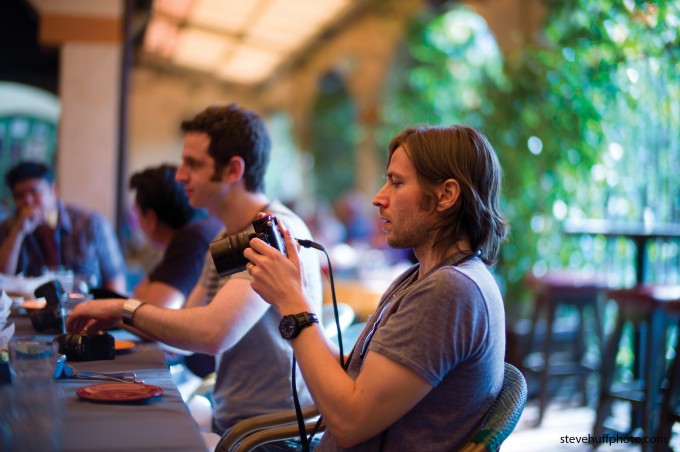 –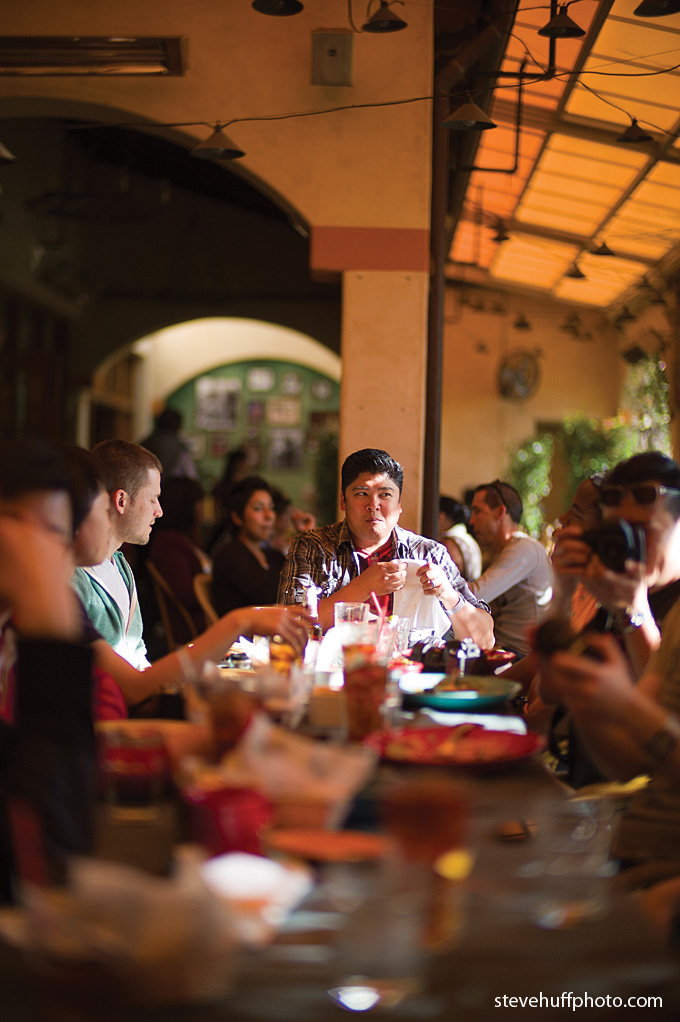 –
Smooth, silky but oh so sharp (click image for larger version)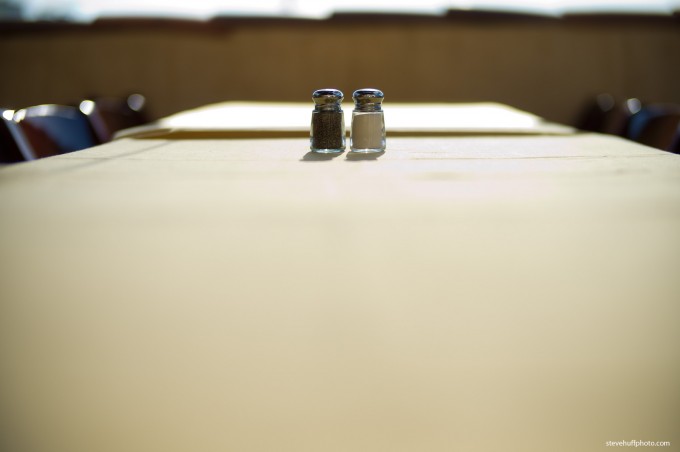 –
3D glasses not required 🙂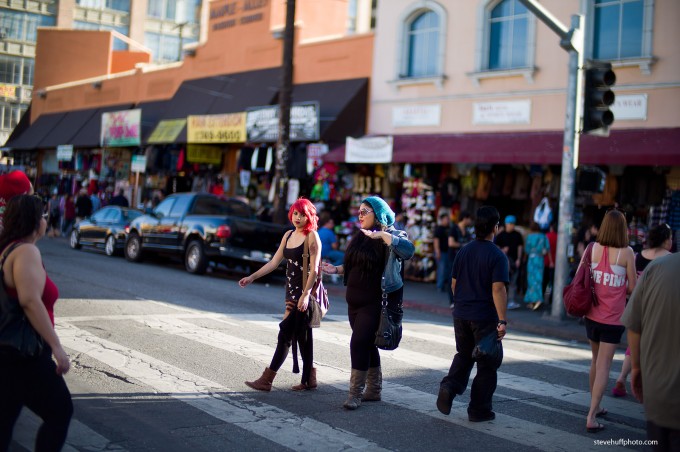 –
The depth of field is insanely shallow at T0.95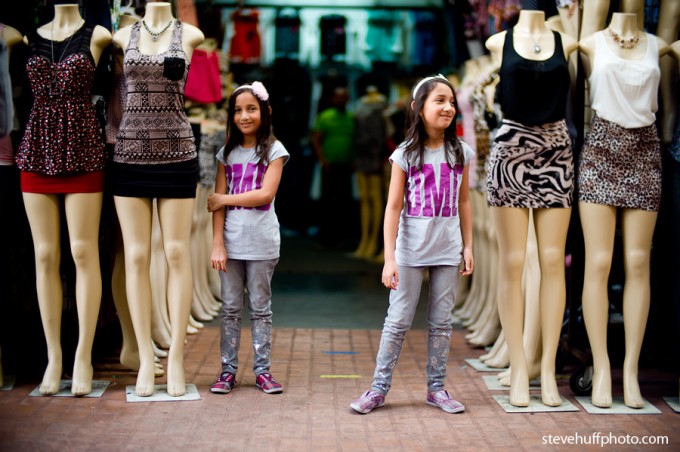 –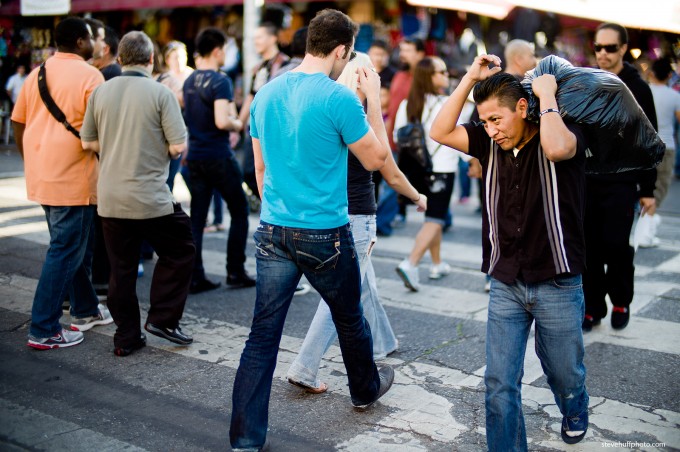 –
and one for fun…1st shot is with the Hyperprime at 1.4 in near darkness (hotel bar late night) and the 2nd is from the Leica 50 1.4 Summilux ASPH at 1.4. Bokeh is a little different here…"fatter" as some would call it.
CLICK EACH IMAGE FOR FULL SIZE 18MP FILE – STRAIGHT FROM CAMERA – ISO 1250 – LATE NIGHT LOW LIGHT SAMPLES