USER REPORT: The Sony Nex-7 with Zeiss ZM lenses.
By Dirk De Paepe 
Hello Steve,
First of all, I'm not a photographer. I'm a publisher (living in Belgium, so pardon my English language mistakes) of a trade magazine for the music business (that's really a niche market). Besides that, I'm a photography enthusiast for more than 50 years, since my late father (who was nothing more than an enthusiast himself) learned me how to shoot with a Zeiss Ikon. Beside that, I never had any photography education what so ever. My education was music, and maybe (I hope) I got a sense of aesthetics from there.
Because I wrote some comments to some articles on your website before, maybe you know that I love your site very much, because of your real life and "human" approach that really appeals to me.
The reason why I write you this time is double. First of all, I use the Sony Nex-7 (one of the most anticipated camera's of the last year) now for quite some time, since December 30 to be precise. And I think that I'm probably (one of) the prototype(s) of the Nex-7 user: a real enthusiast who wants to enjoy shooting pictures as much as possible.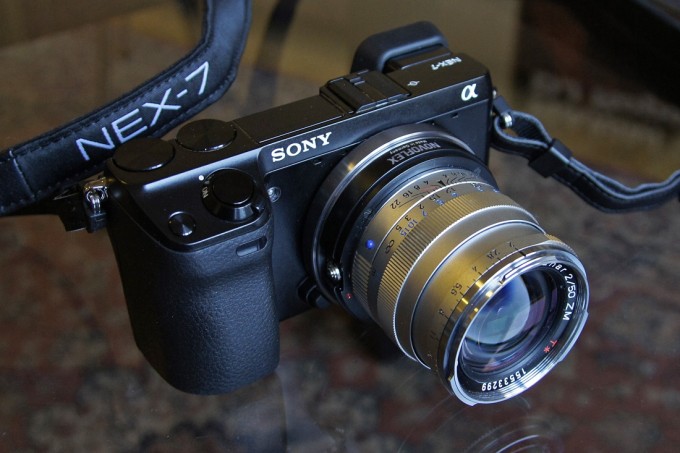 Second reason is that I'm also a huge Carl Zeiss fan. And with the Novoflex adaptor, I can use my ZM lenses on the NEX-7 body. I use three lenses: the Biogon 2,8/28 ZM, the Planar 2/50 ZM and the Tele-Tessar 4/85 ZM. When I bought my previous camera, a NEX-5, it came with the Sony E 3.5-6.3/18-200 OSS. I'm keeping this lens, because of its 200mm capability, but I have to say that up till now, I never felt the need to use it, because I find shooting with the Zeiss glass to be so much more fun!
Why am I not a Leica fan? Well, in fact I am, but more in the sence that the Leica M9-P is my dream camera. But it's simply to expensive for my kind of use. It's simply not justifiable. So I guess it will remain a dream. But hey, isn't it nice to have a dream?!!
[ad#Adsense Blog Sq Embed Image]
In my opinion a photography enthusiast is somebody who's not taking pictures as a profession (although in my job I regularly use my own pictures), as such he doesn't take as many pictures as a pro, but he nevertheless tries to use his equipment to the fullest and is always looking for the best possible shot. So he's definitely not a point and shoot photographer. We both now that many of your site visitors are enthusiasts, so what I write about my NEX-7/Zeiss ZM experience is probably very relevant to many of them. When I look at the "Daily Inspiration" publications on your site, sometimes I see pictures that really "Waw!" me. They are shot by great pro photographers, who can do things with their camera that I simply can't. Maybe they shoot in better light circumstances, most likely they know better how to process the image afterwords and surely they use different material (the Leica M9 sensor for instance is clearly superior to the NEX's). Not to forget that they developed "a better eye" than most enthusiast ever will. So many of your site visitors will, like me, never be able to reach that level. The more relevant I guess it is, to see what an average, but nevertheless serious enthusiast can realize with this material.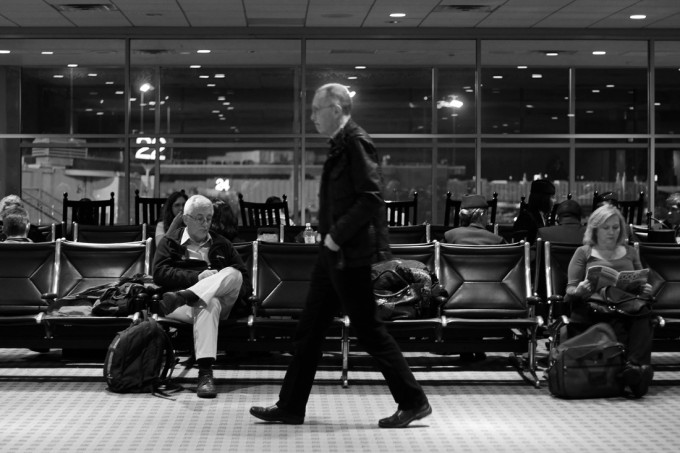 I know you did some testing of the NEX-7 with Leica glass, but honestly, I don't think that this combination is really relevant for enthusiasts. When I'd want to spend that kind of money for my lenses, I wouldn't doubt for a second to by an M9. But I simply can't justify to spend Leica kind of money for my "on the road" camera. Nevertheless the idea is good: the NEX body can easily work with M-mount lenses. To me it's almost as if the NEX-7 was conceived to be used with M-mount glass. And luckily there are other brands then Leica that make this glass for a considerably lower cost. Amongst them, Zeiss has always been my favorite, being of the same brand as that fabulous first camera of mine, a Zeis Ikon Ikonta C, that shot so unbelievably sharp on 90x60mm film, although it had no light meter, and no focus system what so ever. But it learned you right away what the technique of photographing was really all about… 🙂
From a budget point of view the combination of NEX-7 with Zeiss ZM lenses is about the best one can get. And I know that in some circumstances there is a magenta color shift on the NEX-7 with M-mount glass. But really, when I consider that I just took shots as always, I must say that as far as now, it has never bothered me. And I even shot the Biogon wide open sometimes. But, probably like many enthusiasts, I don't ALWAYS shote wide open. I recently visited the NAMM show, a big music trade show in Anaheim, CA, for my job and took quite some pictures there for our publication and just for fun. (Unfortunately the skies were grey during our visit.) When I shoot the exposition booth of our clients, it's important that one can see as much as possible, so the DOF must be as large as possible. Also when I want to give a general impression of the fair, I think one must see as much as possible. In those pictures, my goal is probably different of yours. When I want to paint the atmosphere – I don't want to focus on only one particular detail, but I need to show everything that's going on there. This is important for our readers and our clients as well. Coming from that background, I always have been oriented towards an as large as possible DOF, with as much as possible detail. And that's where the Zeiss lenses (in my opinion) outshine.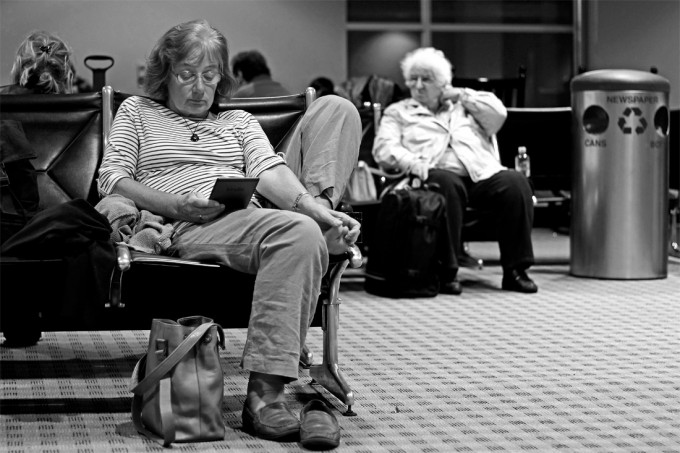 It's only since buying the NEX-7 and finding the SteveHuffPhoto website, that I also targeted towards shallow DOF and that I tried to achieve this very beautiful 3D effect, just for fun. How come? Well it's undoubtedly thanks to the NEX-7/Zeiss combination. To me the camera size and weight is perfect. I can have it around my neck permanently, without being bothered by it in the slightest way. Yet it's just a little bit bigger than the NEX-5, that a found just too small to be practical. And of course the wonderful view finder (I NEVER AGAIN want to shoot with a camera without view finder!) and the extra control knobs make it such a tremendous joy to work with. I have never shot that much pictures just for fun! I can do everything manually again, but now in a very easy and smooth way. And this brings me the real joy of photographing.
You know, I'm an enthusiast. My goal is not to shoot "The Picture of The Year". My goal is to enjoy shooting pictures, and at the same time trying to take nice pictures and to continue improving. The NEX-7 gave me already so much more inspiration and ideas to improve my photographic skills, mainly about where to look at while focussing, and how to do this fast. I believe that if one is really trained in manual focussing, he will focus almost as fast as an automatic focussing system, surely when using the ingenious focus peaking, and a good lens like the Zeiss ZM. The focus peaking allows you to immediately and purposefully focus on any point in the view finder. In my opinion (correct me if I'm wrong) this beats any automatic focussing system – surely in joy of use (and remember, that's my #1 motivation!). To me this opened a new world. Where I used to really take time for every shot, thinking about DOF, pointing, focussing, holding the release knob half ways and reframing, I now enjoy instant shooting, but still framing and focussing in the best possible way. Only now I can do this instantly. What a joy! Many of you will think that it's pretty remarkable that I only begin to shoot in this way in my late fifties, but hey, I'm just an enthusiast! Of course, shallow depth of field is something I've known for whole my life. But I never achieved it in my pictures so much until recently. Nevertheless, I don't get why anyone would ALWAYS want to achieve THE MOST shallow DOF possible. Sometimes, like in my waitress picture, I want it to be 3D with a shallow background, but I believe it's better for the atmosphere of the picture to still have some notice of the surroundings, instead off just having some light stains "to make a nice bouquet".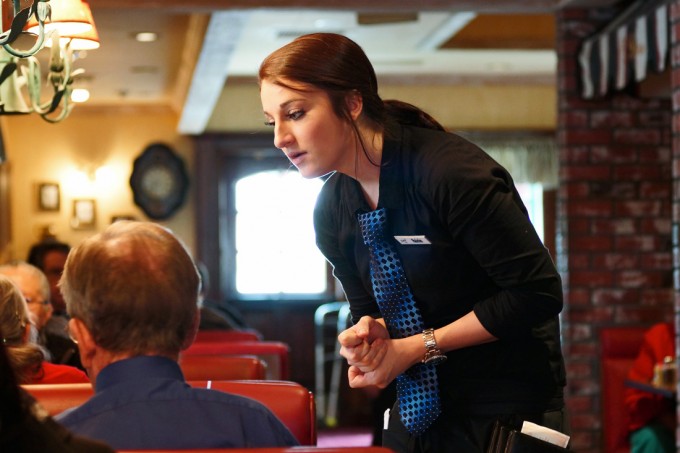 Do I have other remarks on the NEX-7? Yes. Well, everybody must communicate to Sony that in a future software update, they must provide that the camera can stay in standby while hanging around your neck. "Waking it up" by touching the release knob seems a good idea to me. When I'm out to take fast shots, I'd want it in the on-position all the time. Now this drains the battery in a few hours time. (I measured around 3.5 hours, but maybe that depends on the light circumstances.) Luckily, the battery is small and I have three of them, thanks to my NEX-5. So it's not a big deal to me. But still…
And yes, I sometimes accidentally start filming. So I delete those. That's about it guys, and it really doesn't spoil my joy of using this camera. For the rest, the balance and the feel of the camera is superb. And with the ZM lenses on it, my hand just doesn't get tired. Ever!
Do I have other remarks on the Zeiss ZM lenses? No. I'm utterly pleased by them. They are sharp, nice bouquet, great 3D, fairly lightweight (without feeling cheap), so easy to use, beautiful and offer the best quality for the money, by far. I told you, I'm a fifty year Zeiss fan. I'm probably not the most objective person, when it comes to Zeiss (after a love of 50 years, who can blame me), but you know, I'm no photography reporter, nor a professional photographer, so I think I can permit me more… 🙂
Do I have special comments on the NEX-7/Zeiss ZM combination? Yes. To work with, it's just a perfect combination. The joy of use is tremendous. Never experienced that in my 50 years of shooting! (I owned more than 10 different camera's.) Also, the price is right. Lenses and body "play in the same league". They seem to be meant for one another.
And then there is the magenta color shift. I can't deny that it's there. It is. Sometimes. Very rarely in my use. And only with the Biogon. With large aperture. But even then not always, or not noticeable. And when it appears, sometimes it's only very slightly. Which doesn't bother me. You know I don't shoot wide open all the time. From the about 1000 pictures I took up till now, the magenta really bothered me only a very few times – two or maybe three, I already forgot it… Would I want to get rid of it? Sure! Will I buy another camera for it? No way!! Maybe Sony can fix it in a later software update, although I doubt it and I don't hope for it. But if they do, I surely want the update. If the don't I stay happy as it is.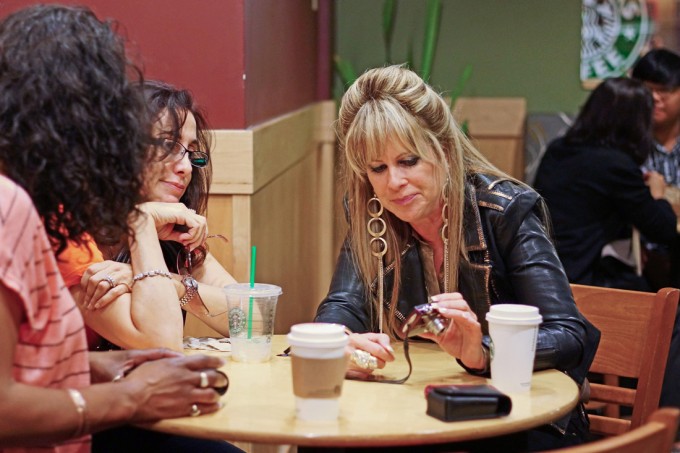 My only real comment and regret on the NEX-7 is it not having a full frame sensor. I really would like to get rid of the cropping factor! So maybe the last camera I'll ever buy will be a full frame NEX-10?? 😉
I hope you still can enjoy the pictures of a non-pro, who, I'm sure, sometimes will do things that "are not done" in a professionals opinion. If you can give critic of any kind, that can improve my shooting, you are so very welcome! Besides that, I guess the pictures can be very relevant for all those enthusiasts, who want to see what quality they can expect from this NEX-7/Zeiss ZM combination for themselves. Me being one of them!
The pictures shown here are all taken out of hand, without flash, as jpg's and often slightly processed with Photoshop Elements. I find the Shadows/Highlights function to be very effective, I sometimes somewhat skew and of course sometimes crop a little. Also I sometimes use a very small amount of Unsharp Mask. Oh yeah, also the Adjust Color for Skin Tone sometimes works very effectively. Those functions make it possible to work very fast, being designed to process photo's and some of them are not available in the regular Photoshop. That's why I prefer Photoshop Elements for my "normal" pictures, and Photoshop CS Extended for pictures that need to be printed in the magazine.
Have fun shooting!