Time to sell your Leica M's! A new 41MP monster has arrived on the scene…The Nokia 808 PureView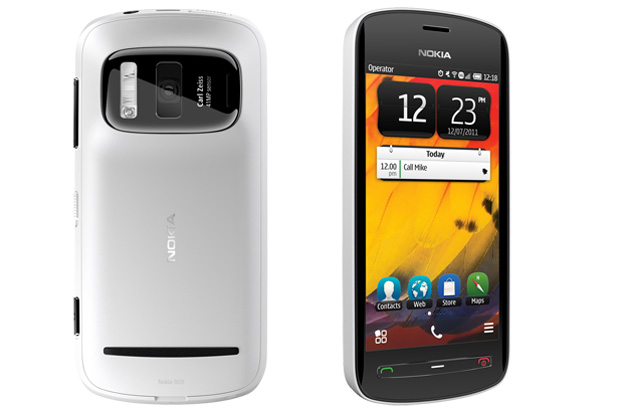 Ok everyone, are you ready for this insane 41MP monster? I was scouring through my e-mails this morning and found 5-6 about this new camera that is hitting the market with crazy specs and 41 mega pixels and Carl Zeiss optics. Yep, it's called the future and I have mentioned these things before but I feel that the camera phone market is starting to cut into  camera sales and it has mainly been for point and shoot cameras due to the usually teeny sensors in phones. But you see it, I see it…every day we see soooo many shooting with their phones! I do it too. My iPhone and tadaa app are always clicking away at something but it in no way replaces my more serious cameras.
But what happens now? Yep, this 41MP monster is in the form of a new Nokia phone! This 41M sensor has a 1/1.2 inch sensor  – The Nokia 808 Pure View phone  – wow. Nikon is putting 36 mega pixels on a huge FF sensor in their new D800 yet Nokia crammed 41MP on to a small one. Sounds like you can take full res images but Nokia has been designing this for the last 5 years (or so they day) and the goal was to use those mega pixels to create outstanding quality 5-8 megapixel images. Either way, it is another huge step in phone cameras it seems.
I am still waiting for the day when Leica releases a camera phone 🙂 Now that would be sweet.
 I'll be sticking with my simple iPhone 4, my Leica and other cameras but the masses are going to love this Nokia.