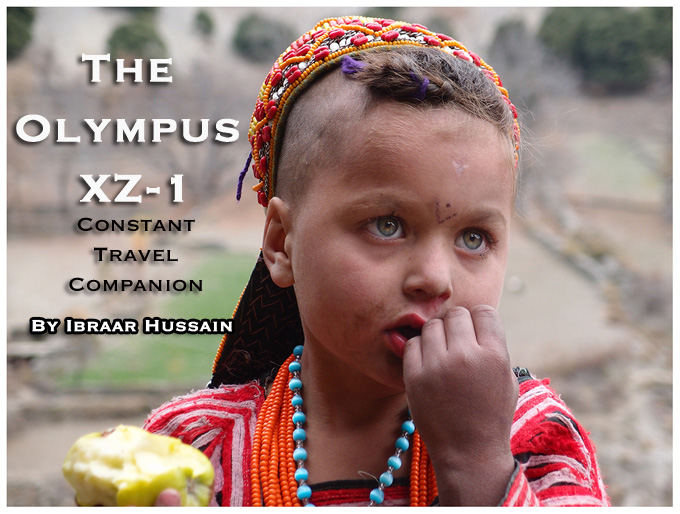 The Olympus XZ-1 – Constant travel Companion
By Ibraar Hussain
I thought I'd finish off my Hindu Kush series with the third and final part. As I've told in the last two articles (HERE and HERE), I went with Three cameras; The Fuji GA645, Contax G2 and The Olympus XZ-1. The Olympus was my main camera, main because it's small, compact and lightweight and I was able to carry it around everywhere and bring it out as needed. When the Contax and Fuji were locked away in my luggage, I ALWAYS had the Olympus on my person. It managed to slip nicely inside the Olympus Creator soft case, which also did a good job of protecting it, and into a trouser pocket, or around my neck without any problems.
 [ad#Adsense Blog Sq Embed Image]
I'm not a machine gunner, and even with a digital compact I carefully shoot my photographs, so didn't come back with several hundred meaningless shots. I actually came back with about 150, of which I had many keepers! I shot exclusively in RAW, and I'll explain why in a bit.
I have the white version, which isn't the most slick-looking of colours, but at least it was non threatening and discreet. Looks wise, pretty generic, and not very special. To be honest, offerings from Panasonic and Fuji look better – but that's not what a digital compact is about in my opinion. I reckon a compact needs to be relatively small, discreet, have a versatile zoom range – which can handle everything from wide-angle to short telephoto/portrait length. A Compact needs to be very fast to operate, switching it on and off should be quick, along with focus and shooting and write times. It also needs to be easy to set up and customise, and have a good battery life.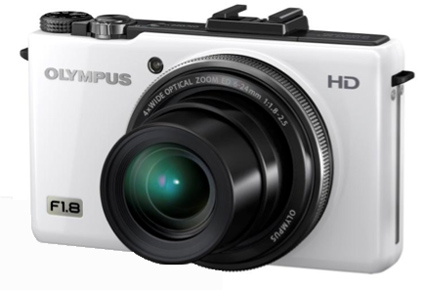 For travel, especially in the heat of the Punjab with dust galore, it needs to be sturdy and resilient, the cold hard lands of the Hindu Kush also call for the camera to be solid, and with a sensor capable of handling the light. 'm pleased to say the XZ-1 ticks most boxes.
Usage
The Olympus XZ-1 is a fine camera, using it was enjoyable, as it's quick. I set it up to have one central focus point, and switched metering from matrix to spot as required. ISO was set to 100, 200 and I think 400 literally a couple of times – as I'm not much of an indoors or low light shooter.
I simply set it to Aperture Priority (A), and used the lens ring to change Aperture as required. F1.8 is pretty fast for a compact, and f2.5 is pretty fast for 110mm focal length, this enabled me to get some portraits with a shallow depth, which is a bonus on a compact. The lens really is brilliant, it's perfect! It's great wide open, and the sweet spot is f4 I think.
Focussing is quick and accurate, as are write times. And the big clear LCD was pretty good in bright light, so no problems. Exposure was well handled, images seem bright, well exposed. Olympus colour is the reason for going for an Olympus, vibrant saturated colour with plenty of detail.
Flaws
Nothing is perfect, and neither is this camera. There are a few flaws, which become obvious the more one uses it. The first flaw is the lack of an exposure lock button independent of focus lock. Locking focus also locks exposure, and this is a simple technique to get used to, but on occasions I would've liked to lock exposure as I do on the Contax G2 with a flick of a switch. Secondly is it's reliance upon menu systems, I would've liked a button for ISO, another for metering and another for Macro mode, but one has to enter the menu system for these, which to be honest, is pretty quick easy and coherent in use.
I would've liked a viewfinder.
Finally, the in camera JPEG aren't any good, too much Noise Reduction destroys the images, detail is smeared, especially in landscapes, and there's no option to turn NR off! It's crazy! This forces me to use RAW to switch NR off which I hate doing as I'd rather get the shot right in camera rather than tatting around tweaking the photo on the computer. This is a shame, as the Olympus XZ-1 is easy to set up to get lovely travel shots. BUT, these are minor distractions, as I don't miss these functions.
Conclusion
Fantastic camera, quick, discreet, with a superb lens. I enjoyed using it, and I include a selection here. I took everything from a few candids, to the odd scenic and especially my favourite black background portraits, I was able to shoot quickly and discreetly. The photographs aren't quite Contax Zeiss standard, but they're good considering this is a small sensor compact digital camera, and it's a superb travel camera! Love it!
Chitral Town, from the Tirich View Mir Hotel. Tirich Mir itself is obscured by clouds. Panoramic stitch mode Auto.

Tirich Mir over Chitral Town. (this frame is the slightly left of centre part of the panoramic picture)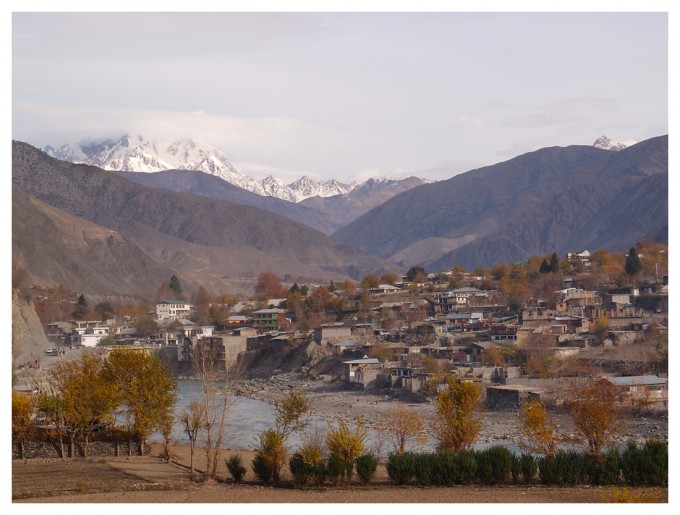 Mt. Tirich Mir in the Chitral Gol.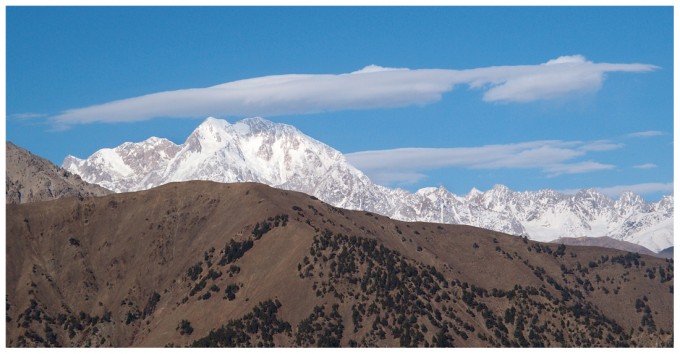 Kalash Girl in a doorway. Grom, Rumbour Valley, Hindu Kush.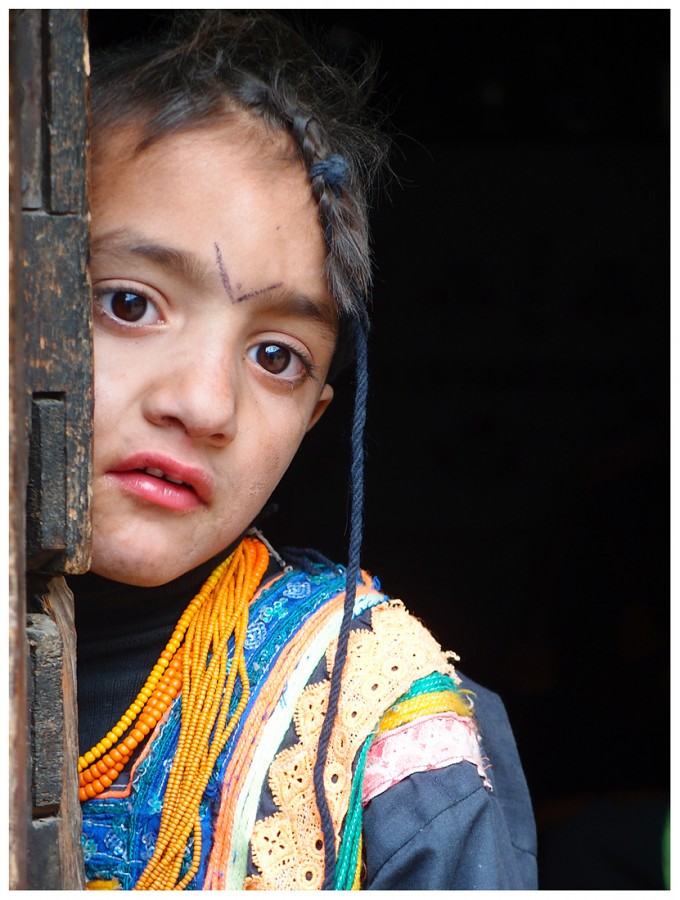 Hamid Ali, Kalash herdsman. Grom Village.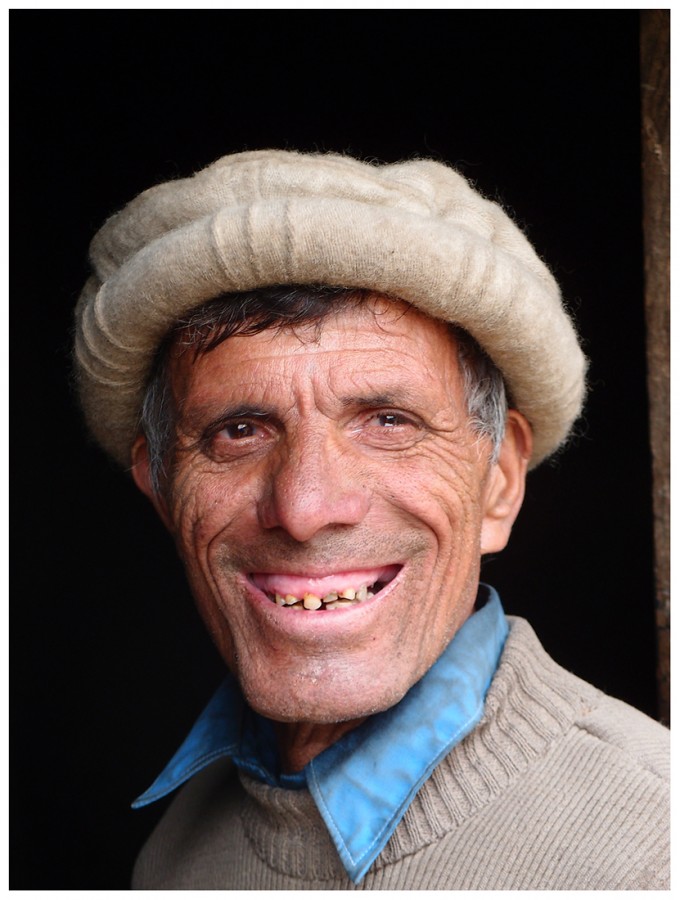 Kalash Villagers, the baby has a mixture of goats horn, Mulberry and other things on his face as a Face mask. This is supposed to keep the skin protected and soft.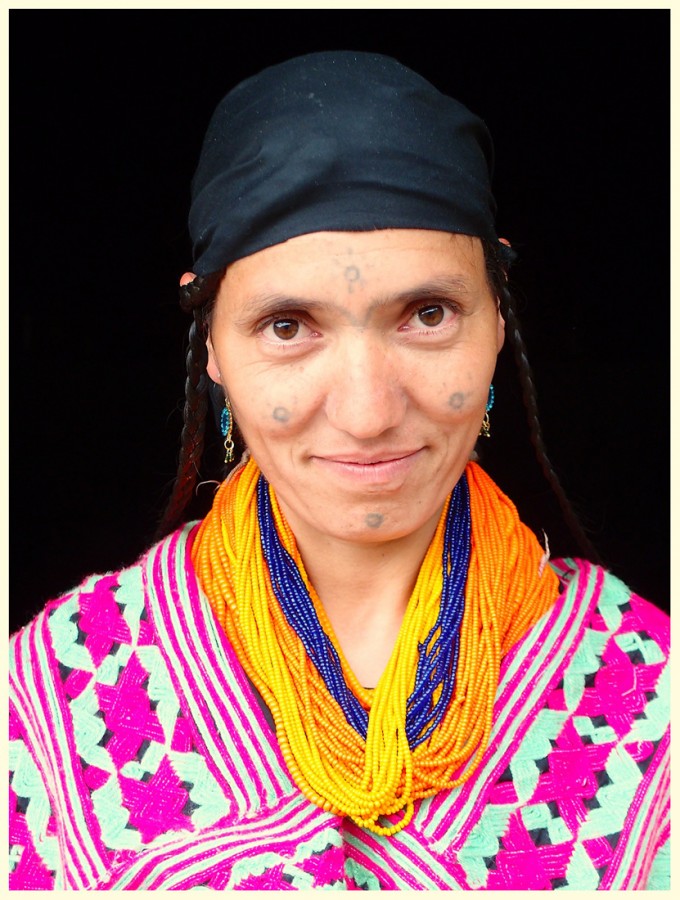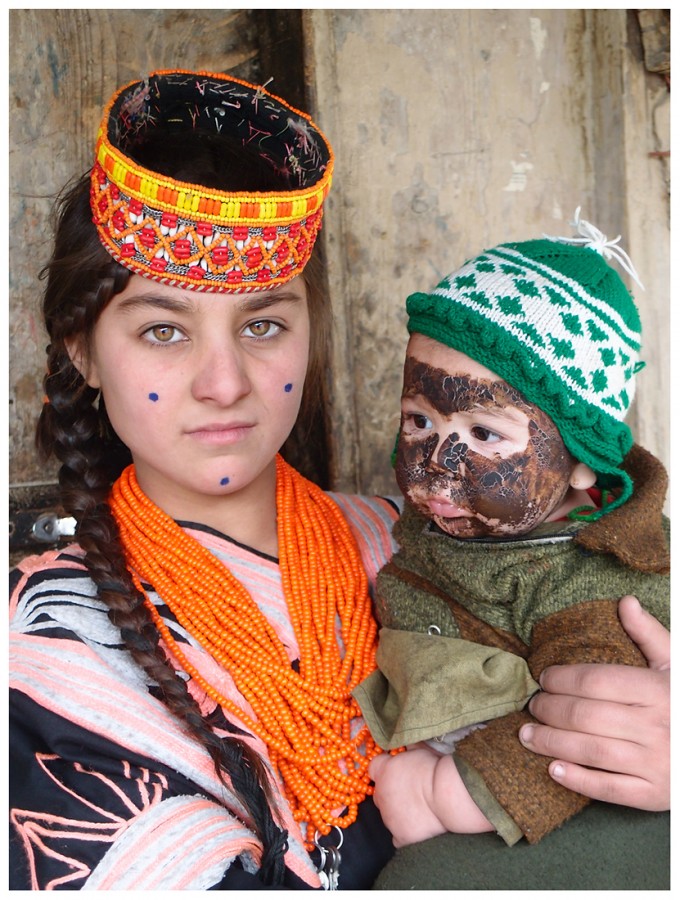 Ayun Village, Chitral, Hindu Kush.  Ayun is the 'gateway' to the Kalash Valleys.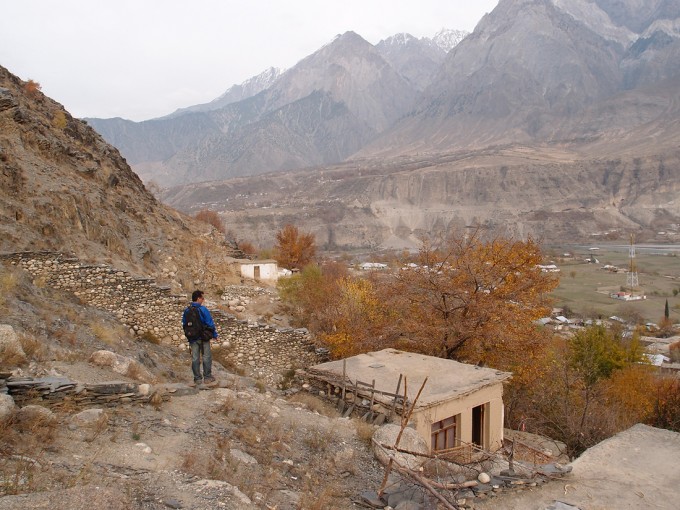 Ayun Village.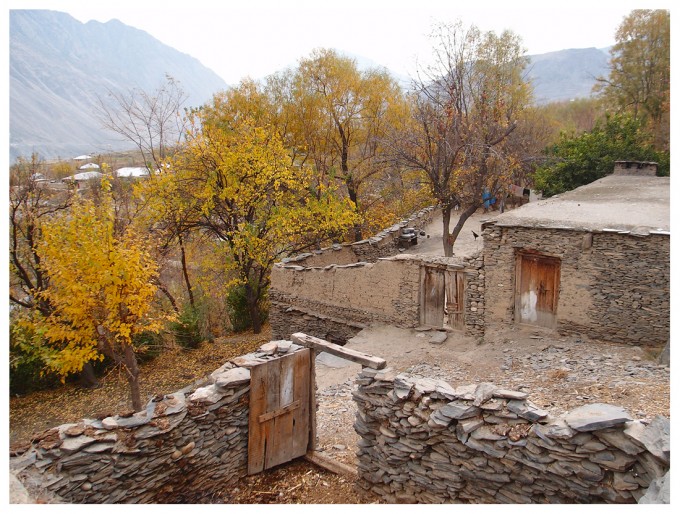 Afghan refugee kids. Many Afghan Refugee's have fled the war into neighbouring Chitral and Ayun.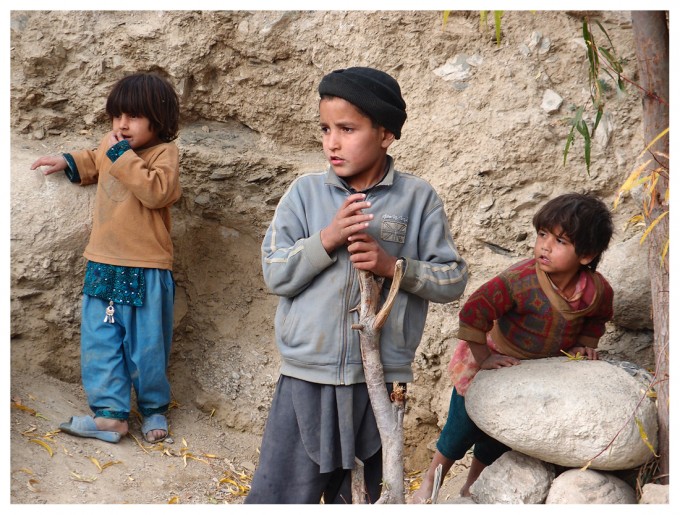 Rikshaw Wala, Ghalib, Village Chak 11, Sargodha Punjab.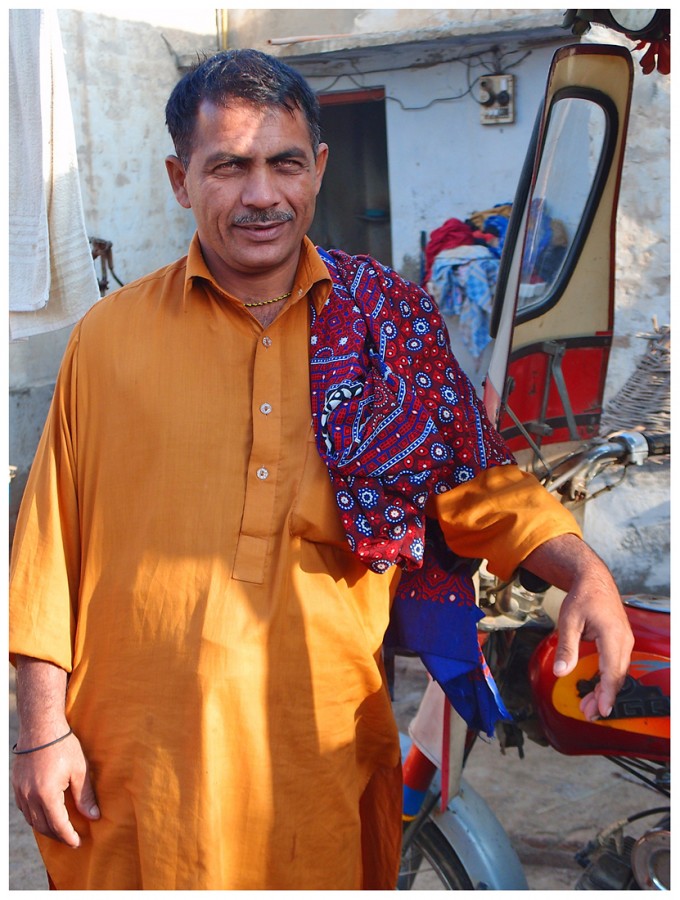 Kashmiri Kids in Village Chak 11, Sargodha, Punjab.