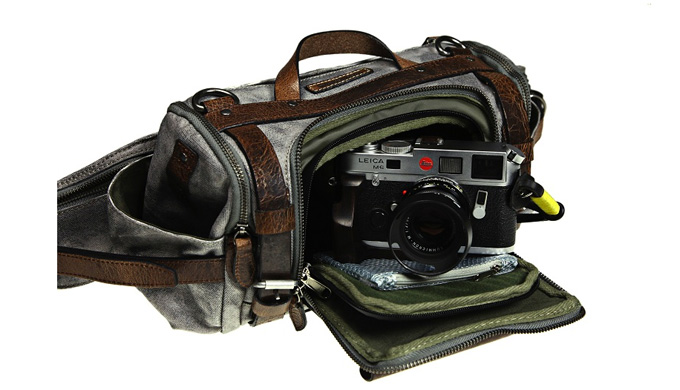 The Wotancraft City Explorer "Paratrooper" Camera Bag
Last week I showed you a quick look at the Wotancraft "Paratrooper" camera bag and today wanted to show you a closer look via video. This bag came from barton1972.com and is part of the "City Explorer" line of bags. It is unique due to the way you open it up to access your gear, which is from the front instead of the top. The bag is high quality and made extremely well so no worries in that department. I carried the bag around for a week with an M9P and SLR Magic 50 T0.95 which is a huge setup and it fit just fine. The bag is tough, stylish and looks great with its leather accents. The cost of this one is $229 but would last you a lifetime.
I would suggest this bag for Micro 4/3 shooters, Sony NEX shooters, Fuji X shooters, etc. Even an M9 with one or two lenses would work and you have plenty of room in the bag with all of the pockets for storage of memory cards, light meters, batteries, film, even chargers.
You can check out the entire line of bags at the link HERE but be warned, their website seems to be slooooow. I still prefer the Fogg bags for my daily use and my Artisan & Artist when I travel but for those seeking a small bag solution, this one is high quality and the price is in the same ballpark as the Billingham models.
One cool thing about this bag is that you can actually wear it around your waist like a fanny pack if you do not like straps around your body. There is a hidden strap in the back of the bag that pulls out to go around your waist. You can then remove the shoulder strap quickly and easily.