Hi Steve. Thanks for great job with your website!
I'm amateur photographer from Poland. My photos are inspired by my hometown – Krakow, with its dark, dreamy and magic atmosphere and two muses: my wife and my daughter. I use Voigtlander Bessa R3A rangefinder camera with Leica Summilux 50 mm lenses.
My photo portfolio is at http://www.flickr.com/photos/mateozareba/
My other projects, including paintings, movies and music (I'm also the vocalist of an alternative rock band) can be found at http://dante.art.pl
1. Triangular dance – Leica Summilux 50 mm – Fuji Superia 1600 – F1.4 – Taken during New Years Eve in one of most famous Cracow's basements – Alchemia.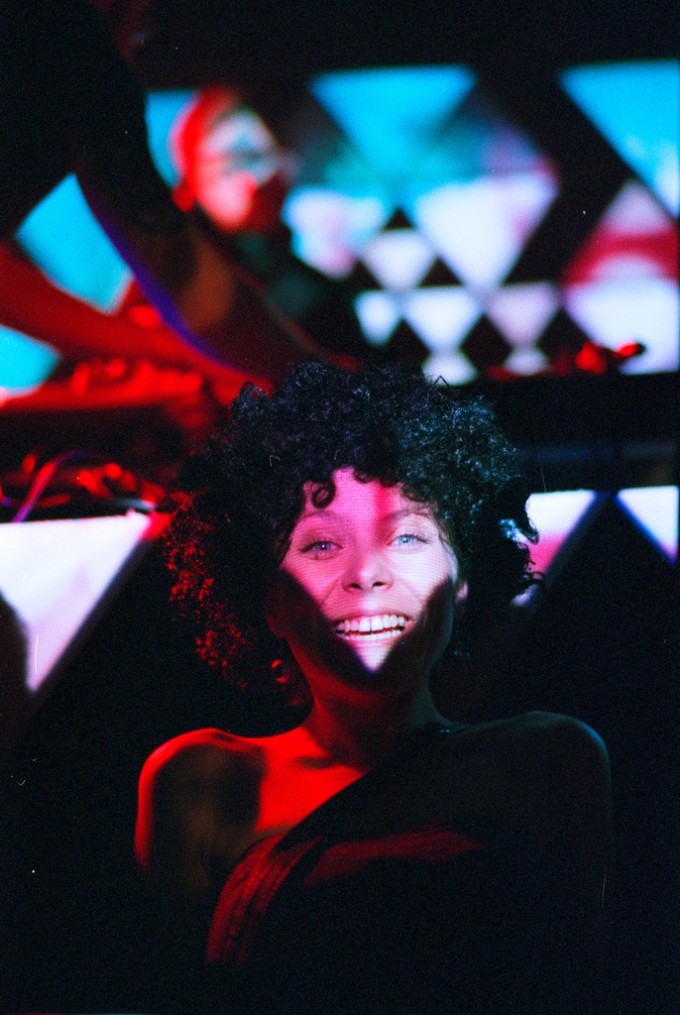 –
2. Jan Matejko – Leica Summilux 50 mm – Illford Delta 3200 – F1.4 – Jan Matejko was famous Polish painter who lived in 19th century. I swear I saw him month ago in one of Cracow's pubs. He had a distant look in his eyes. He smoked one cigarette and has gone in dark night.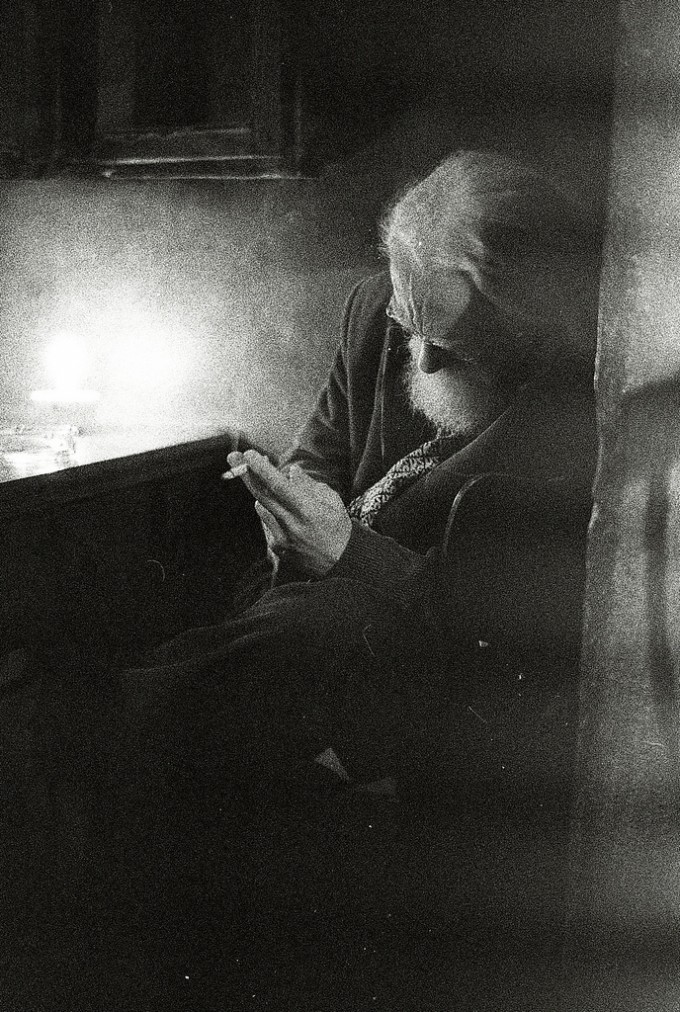 –
3. Hard talk – Voigtlander 35mm 1.4 Nocton Classic – Fuji Film Superia 1600 – F2
It's really hard to talk sometimes. Night scene from Kazimierz (old jewish district). I put some imagination and photoshop work in this scene.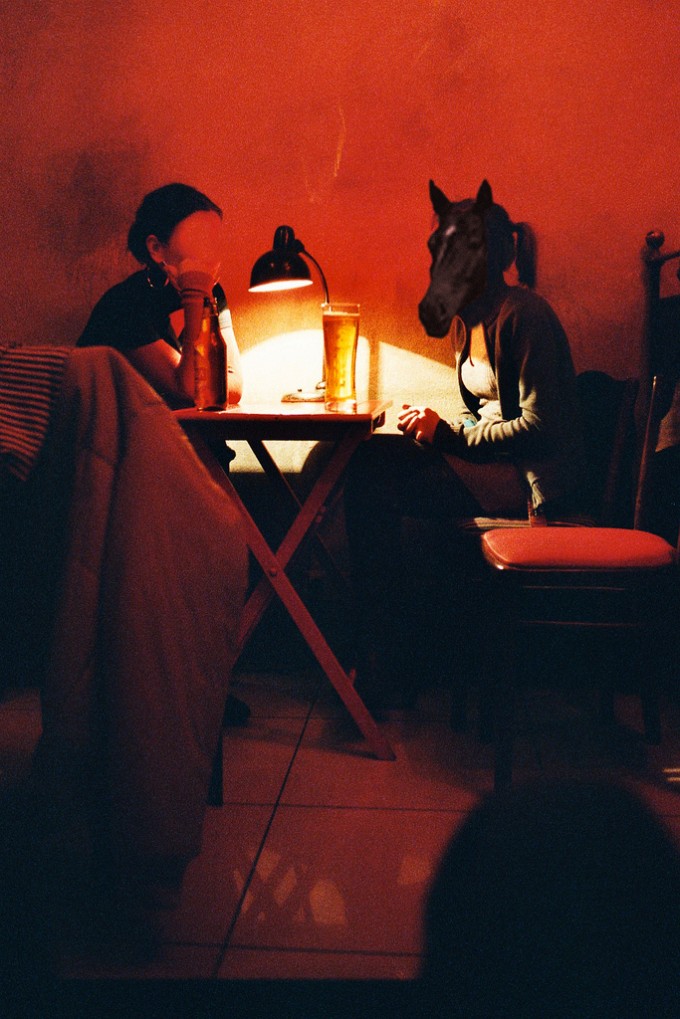 –
4. Waiting for the sun – Leica Summilux 50 mm – Illford Delta 3200 – F1.4
Some fun with christmas tree lighting during december – the day is so short then and everybody in Poland are waiting for the sun.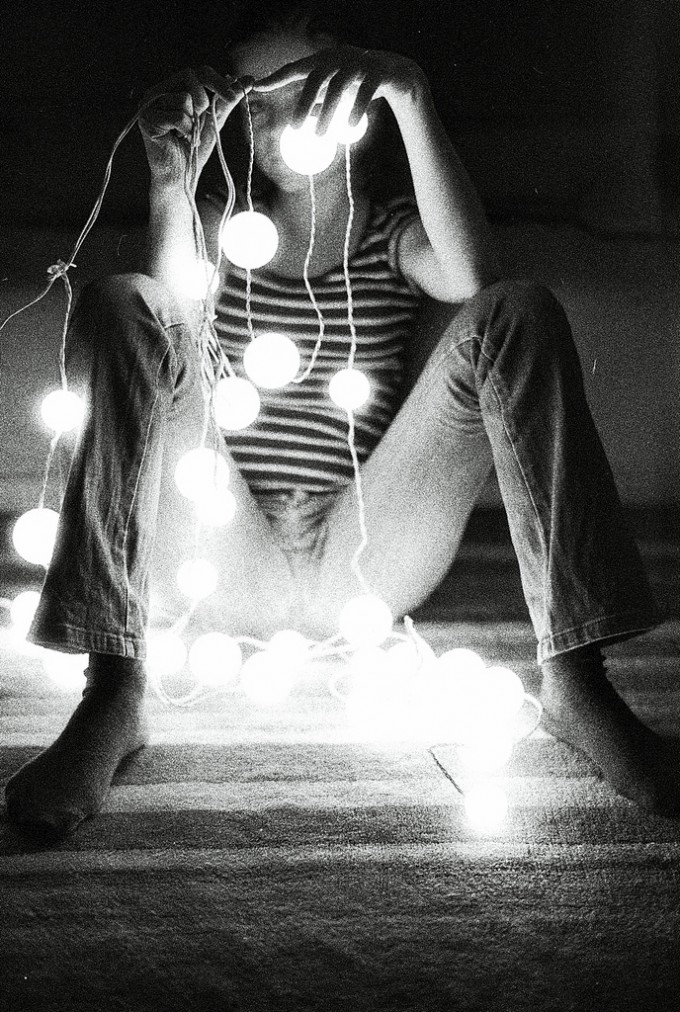 All the best
Mateo Zareba