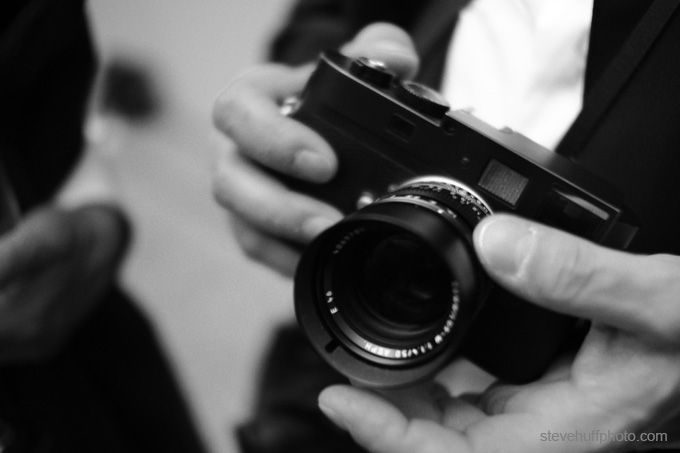 The Leica Monochrome has been announced! 1st shots with the camera in low light!
Hey guys! Sorry for not updating live but there was absolutely no WiFi or internet at the event, which I found odd but what can I do? The Leica event started at 6:45PM and is actually still going on right now at 11:30 PM (but I am back in my room).
As you all know by now Leica introduced the Leica Monochrome. A black and white ONLY sensor in an M camera. What does this mean? Well, long story short it means that you will gain amazing high ISO capability and huge dynamic range. Sadly, Leica did not give me a camera to test (though I am the largest Leica review site on the internet) out but I talked with others who did and have had one for months and they were floored by it.
They all said the same thing..amazing quality unlike what you can get with an M9 and conversions. For starters, the ISO capability is flat out amazing. Up to ISO 10,000 and usable at 10,000. The finish is a matte black and it looks great. Many will wonder why Leica would release this camera, and even so, at a more expensive price than the M9. Well, for those who want to shoot B&W this appears to be the real deal. But, I have not yet thoroughly shot with one though I have seen many shots from the camera and have been floored at the results.
I hope to get an Monochrome before I leave Berlin so I can review it but who knows. Have no idea why this would not be possible but you never know.
I shot some video of the event and took some shots and will have those up later but wanted to throw this quick post up showing some high ISO images that I snapped with the Leica Monochrome.
Keep in mind these were quick grab shots in darkness so I am not evaluating anything until I get to use the camera in daylight and while really concentrating on using it.
I literally grabbed a camera from Jonathan Slack and was able to get off about 4 shots, so here are three of them. Thanks Jono! I will soon have more info on the event, more photos and my thoughts on the new M and newly announced Leica X2, which looks like the X1 but is much faster to AF and has an external EVF (from Olympus).
Oh, and BTW…Leica has announced the new 50 F2 Summicron APO at a cost of about $7200 US – the M9 Monochrome will set you back about $7500-$8000 US. Wow. Shipping in August 2012.
Enjoy!
ISO 6400 – from RAW – no editing
–
ISO 10,000 – from RAW – no editing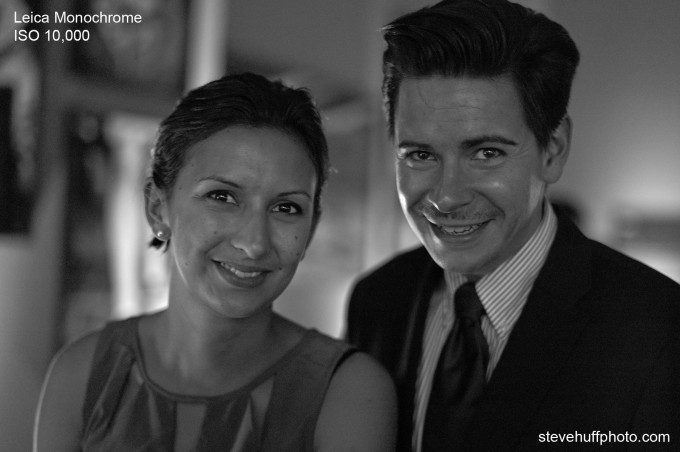 –
ISO 6400 – from RAW – no editing