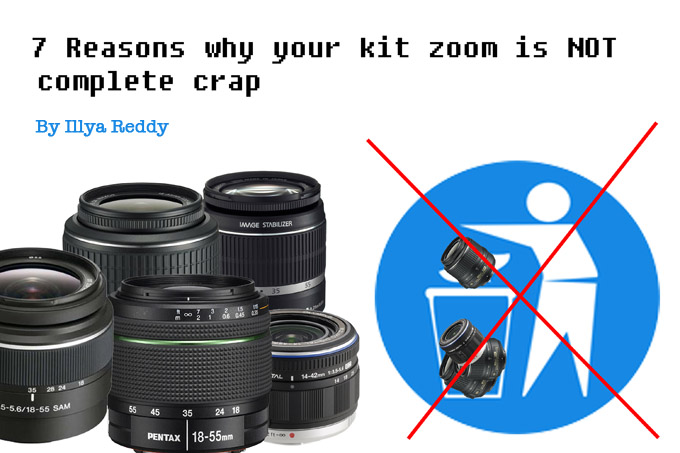 I have always been told by more experienced photographers, that my kit lens (I used to have a Nikon one for my DSLR) is just a big body cap. And it made me hate my lens too, so I sold it and bought nice fast prime. It was like ìHo-Ho, here is your time Mr.Bresson younger, now your photos are going to be amazing, boy. Yeah!î. But no major difference happened. And during my photography life I learned about how my gear does not matter (more about it in my previous post HERE.
I mostly shoot street photography. It is my passion. But in this post I'd like to share with you my set of black and white non-street photographs. Part of them is family album. All of photos in this article were made with Olympus 14-42mm kit zoom and my favorite classic, the Olympus E-P1.
And before I start I want to clarify: I do LOVE good glass and I definitely prefer primes over zooms. So there is no reason telling me that are better lenses. I completely agree that a kit zoom is not a great lens and I can I rather put 17mm prime or any other prime in my bag. All I want to tell is that this lens is underestimated. Many photographers hate it, but I am sure that this piece of plastic and glass can find its place in almost everyone's camera bag.
So let's start. Here you go: 7 reasons why you should love your kit zoom: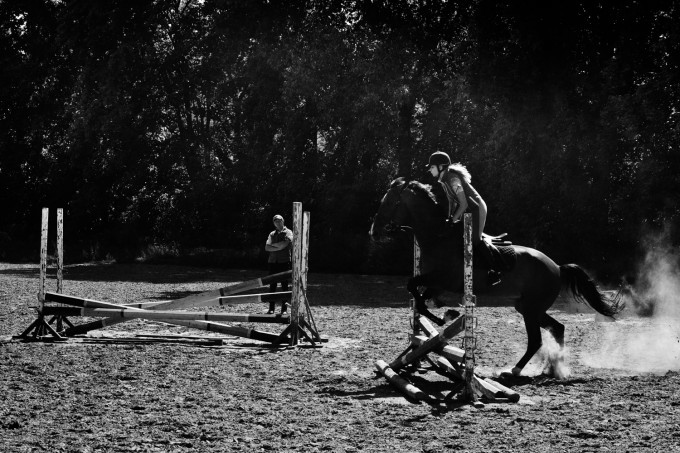 1. It is cheap
This is the main point. Nikon 18-55mm costs under $140 and Nikon's gorgeous 17-55mm costs over $1600. First is hated, second is loved. Why? 17-55mm is more than 10 times more expensive. But is it a 10 times better lens or does it produce 10 times better images? Nope. 18-55mm is much more kick-ass lens for its price than the professional 17-55mm. So for the price it is actually better!
And a kit lens is even cheaper when it comes included with your camera. With Olympus PENs you can get it for 100$ or even less. It's the same price as SLR magic toy lenses, which are fun (just purchased one BTW) but optically can't match the real lenses.
2. IQ is not that bad
I used to have the 18-55mm Nikon lens and I now have the 14-42mm in my camera bag and these two are not bad at all. The Nikon is slightly better but the Oly is still OK for most of the situations. I've heard that the Lumix kit zoom is even sharper than the Olympus one.
And such an irony that my 14-42mm has even less color fringing than 17mm pancake, which as a prime supposed to have better IQ. And 18-55mm paired with Nikon D40 was a bloody sharp combo, to be fair: minimal distortion, almost no color fringing and that kick-ass sharpness.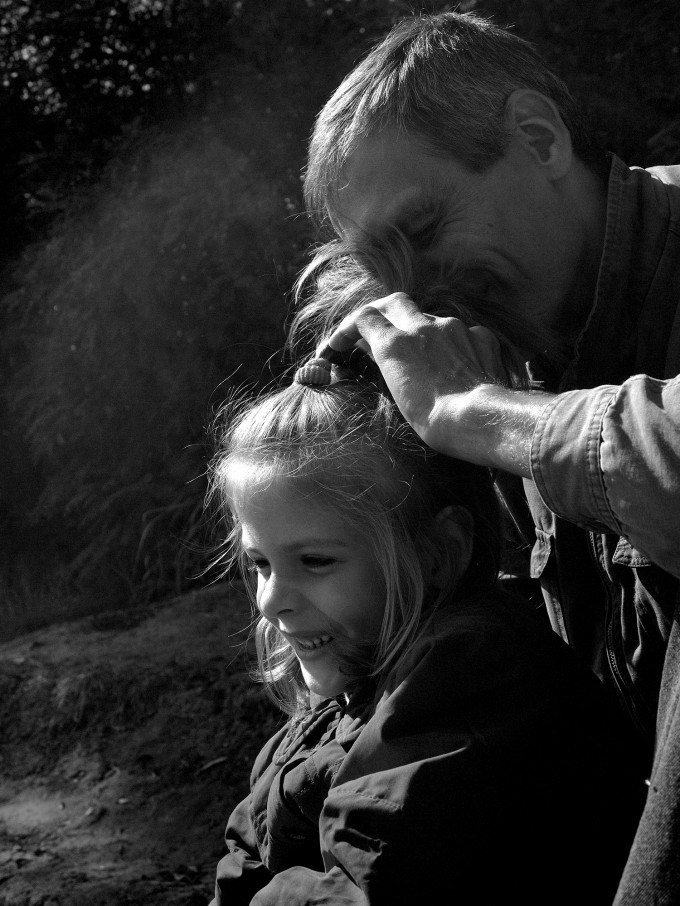 3. Nice focal lengths
28mm, 50mm and 90mm is the classic prime set of old school photographers (though some may consider 35mm instead of first two, me too). All these focal lengths are included in every kit zoom speaking about 28-85mm EFL ones and even more with the 28-190mm ones (such as 18-135mm from Canon, Nikon and other SLR brands). So it is suitable for most types of photography and allows you to think creatively if you want, not limiting with one focal length. Also it is great if you want to check if certain FL is suitable for you before buying a prime, for example. Then, maybe, after 20 years 28-85 zoom will be classic one, but even today it is the most classic lens among other zooms.
These are shadows on the museum wall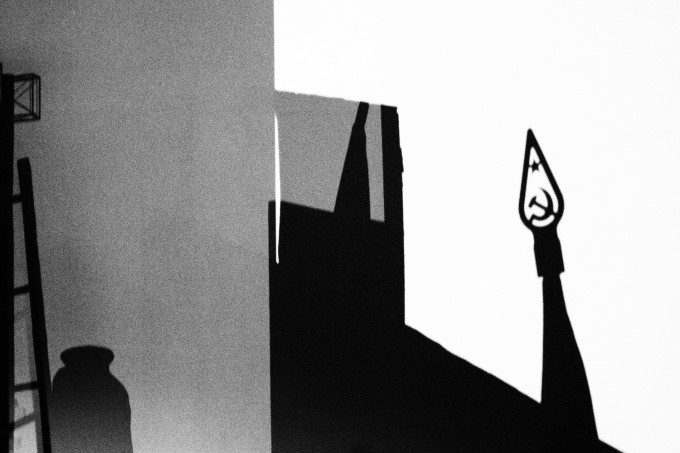 4. Macro performance
Can't tell about all kit zooms, but these two, what I used, have pretty nice macro capabilities. At the maximum FL they can come up close to 20-25 cm to your subject. Personally I do not take macro shots and so that do not have macro lens. But it was a pleasure to find out that my kit lens is able to take pictures of film. It is a nice way to save money on scanning if you don't shoot film much.
My color film shot on Kodak Profoto XL
5. Reasonably small
Of course size wise pancake primes are sure winners, but still, kit zooms are the smallest among other zooms. And Panasonic works intensively in this area as they took the Olympus idea of collapsible zoom and made it even better with their 14-42mm Power Zoom. Unfortunately this increased the price, but this lens is as small as a pancake prime, when collapsed, and still much more compact than competitors when turned on.
My Grandma's chickens and a cat watching them from the other side of the window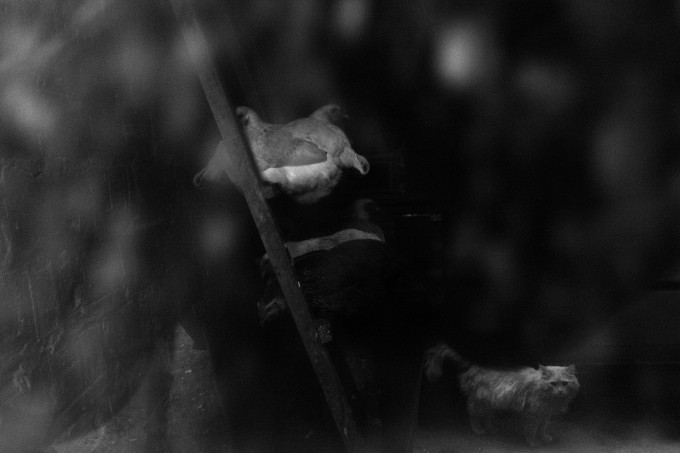 6. Worlds best lens for beginners
Since film SLRs camera manufactures always include 28-85mm lens with their entry-level models. And they definitely have reasons for this. Though advanced shooter will be happier to see a fast standard prime, most of the beginners just NEED to have a lens, which includes 4 classic FLs (28, 35, 50, 90). It will help them to try most kinds of photography and find themselves in this art. Of course, most of them will grow up and buy new gear, but this old kit zoom will always be like first step, or first teacher.
Saw this lonely girl in a hospital. There were almost no people and she was sitting waiting for her doctor. Her look was so dreamy that I couldn't resist taking a picture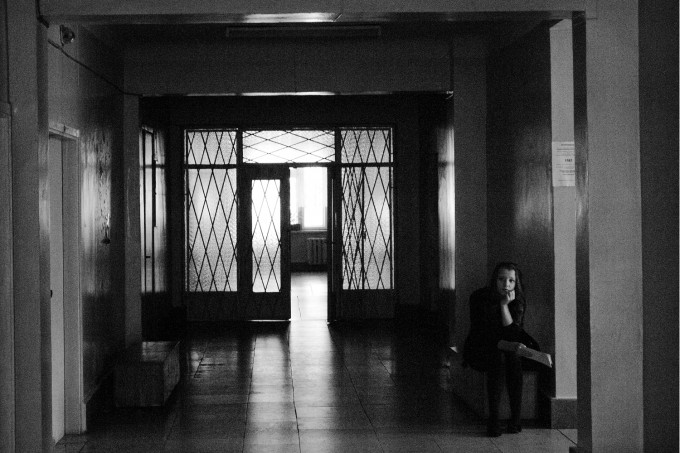 7. Even PROs are using kit zooms
It is hard to believe, but PROs, who make money with photography, don't neglect using these lenses as well. A lot of paparazzi use small cheap lens for close up reportage with flash. It is quite dangerous work for equipment, but they don't worry about cheap one and concentrate on work.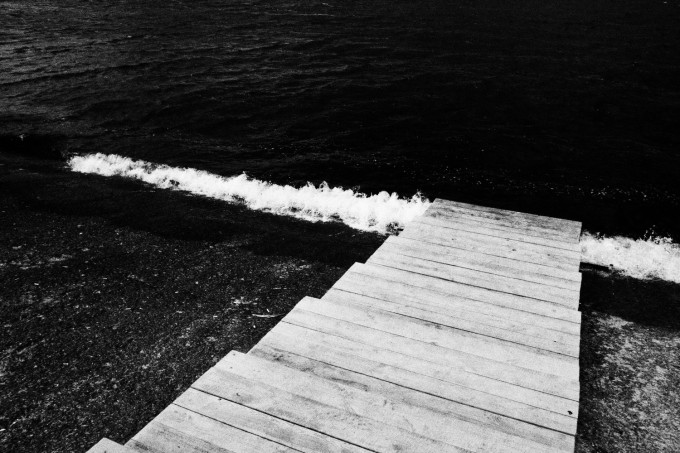 So here it is: you have 7 reasons to love your old crappy cheap body cap with glass 😉
Thanks you guys for reading, and huge THANK YOU to Steve for this beautiful website. (no, thank YOU Illya)!
If you are interested in my street photography, feel free to visit my Flickr page!