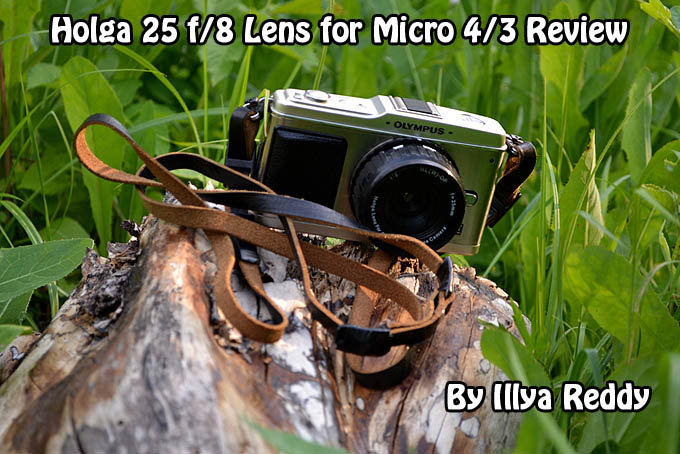 Holga 25mm f/8 lens for micro 4/3 review
By Illya Reddy
Hello all the readers of Steve Huff's website! Just a couple of weeks ago I got a very special product – perhaps world's cheapest new lens – Holga 25mm f/8 lens for micro4/3 cameras. This review is going to be a short one, but I will do my best not to miss anything that you should know before spending 16$ on this marvelous product of HK photography industry.
Built quality and package
So, lens comes in rather simple package with informative manual and both lens caps (which are completely useless). I was not surprised by the built quality – plastic, plastic, plastic (even lens elements are plastic) – everything is made according to Holga's best traditions.
When you put it on your camera you notice how light it is. This lens has approx. the same size as 17mm pancake. The front lens element is so tiny, that you don't need any lens cap.
Grainy B/W filter with a hand-made red filter attached (a piece of red scotch tape)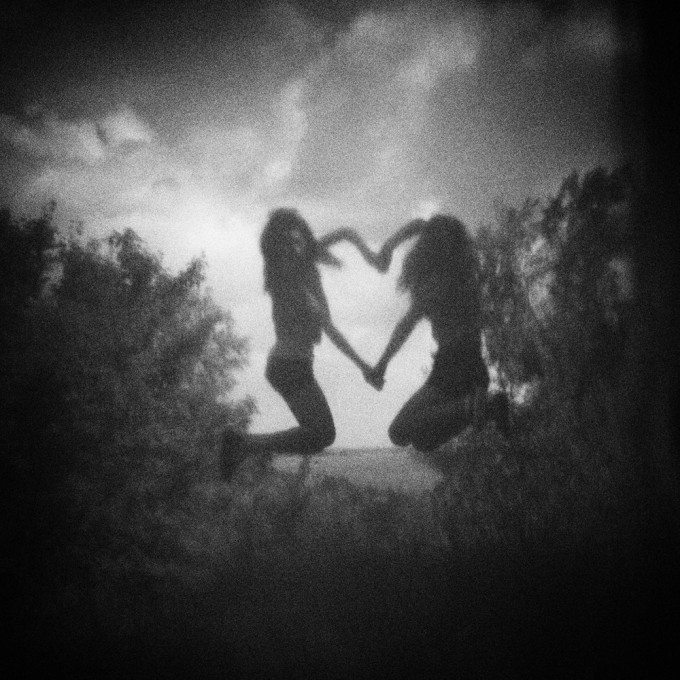 Focusing
Manual focus is easier than I expected, but you must get used to it. There is no distance scale for focusing, you just focus by following symbols marked on the focus ring: single portrait, few people's portrait, group portrait and landscape. But the problem is they are completely helpless. Between single portrait and group portrait you can shoot macro only. For real single portrait I usually set lens to a group portrait symbol. Keep in mind, that lens has fixed f/8 aperture so DOF is rather large.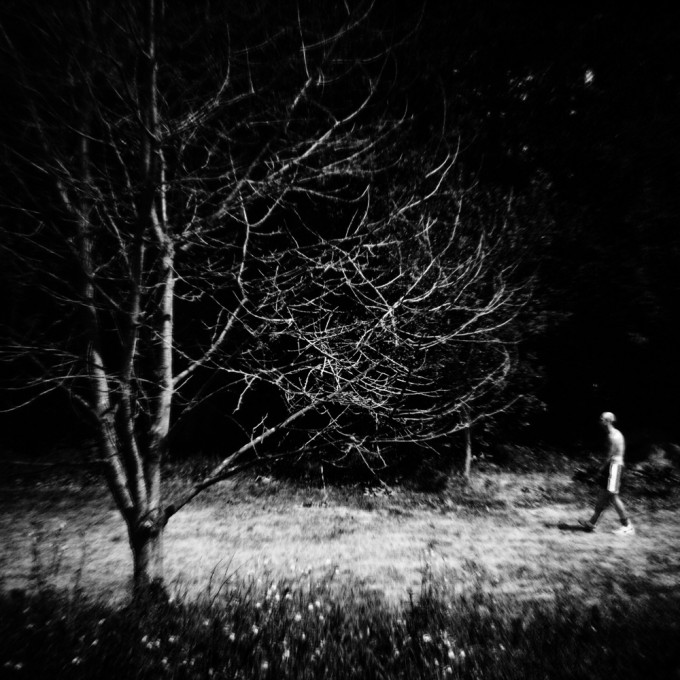 Performance
Holga 25mm f/8 produces reasonably contrasty images on my E-P1 (I believe it works the same on other cameras). Pictures look just right even without post processing. Of course as a Holga branded product it vignettes strongly. So I keep camera in 6:6 mode, because in 4:3 mode edges are almost completely black. The interesting thing about this lens is that if you put it on your camera likewise it doesn't vignette.
If you focused correctly this lens can produce sharp enough results, but of course it can't match any real lens. If you focused on something that is really close you can get some bokeh. But DO NOT do this! This lens' bokeh is just UGLY.
Quite unpredictable results when shooting towards the sun.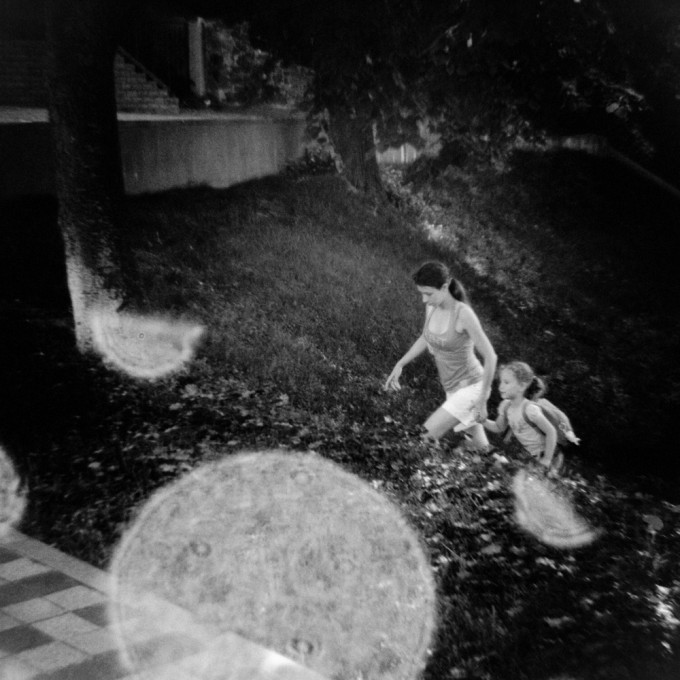 Top-tips to use Holga 25mm f/8 lens
1) Never use lens cap with this lens.
2) Keep focus ring between group of people and landscape marks. It suits most situations so you won't miss shots.
3) Keep ISO at 640-800 in the daylight – lens is really dark.
4) Set camera to 6:6 aspect ratio.
5) Set Middle Fine image quality, because there is no point wasting space for 9mp square shots since lens can't produce detailed enough image for such resolution.
6) Soot JPEG only. This is lomo lens, don't waste your time – just shoot.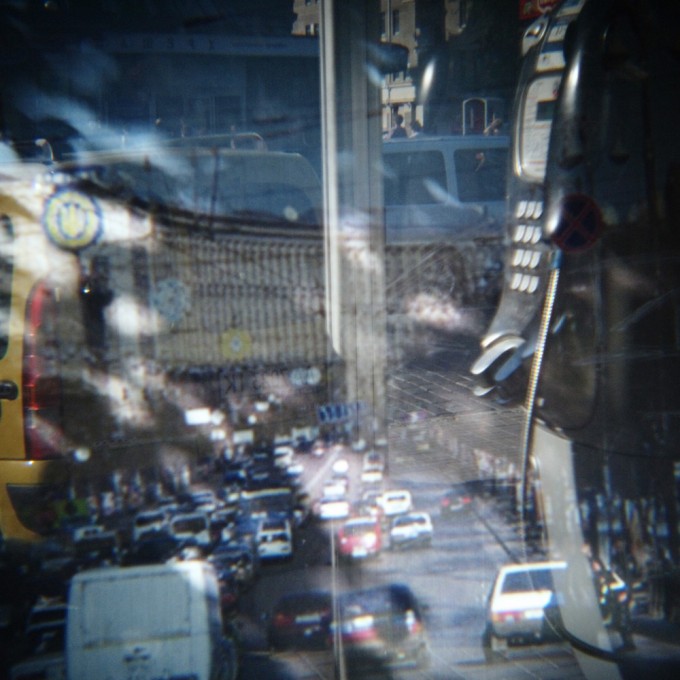 Bottom line
My heart is really attached to this piece of plastic. I love the ease of use, form factor and images it produces. The overall image you get from Holga lens I'd describe as a cheap-film-camera-like lomo-ish effect. It is definitely not for everyone. But I really LOVE it. I can just take this lens with me to some boring place and get some interesting shots. Because it makes me think more creatively, out-of-the box.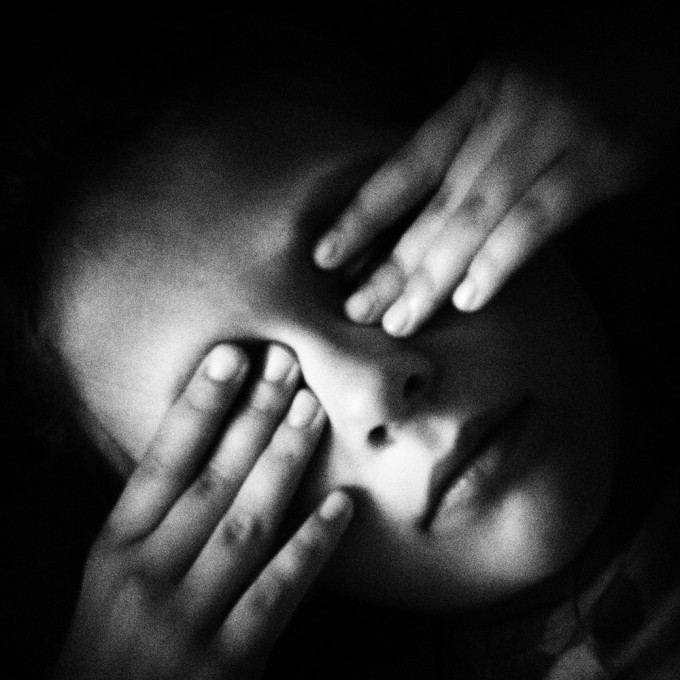 Thank you for reading!
If you are interested in my photography feel free to visit my flickr page http://www.flickr.com/photos/illyareddy/