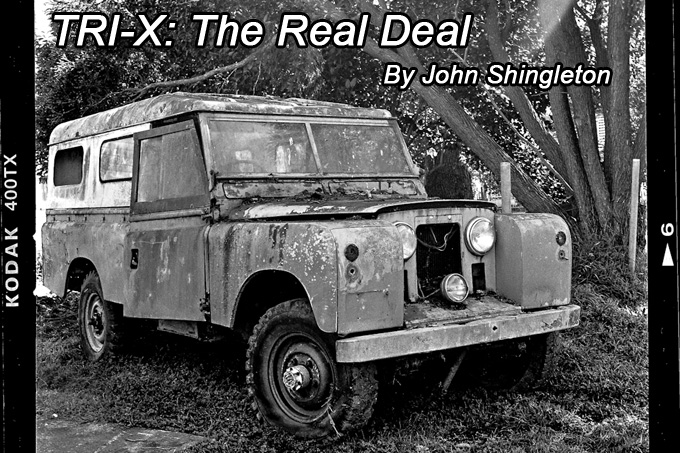 Tri-X: The Real Deal by John Shingleton
I cracked a wry smile as I read Anand Asar's post -"How to get that film look"( 30th July) and the torrent of not always polite comments which followed. I felt for Anand but found myself asking "But why try to digitally emulate film when you can still have the real thing"?
Regular readers of Steve's blog may have read my story of my personal photographic journey back in February HERE. In this I set out my philosophy of minimizing my camera gear and travelling light .
[ad#Adsense Blog Sq Embed Image]
Since writing that post my photographic journey has taken an unexpected turn .For some time I had felt that I was taking too many photos and I was in danger of becoming a "snapper" as opposed to a photographer .The tipping point came whilst I was travelling in Europe a couple of months ago . Everywhere I travelled there were hordes of tourists touting big DSLRs and they were just "snapping", often unthinkingly raising their cameras to their eyes and shooting away without making any effort to compose the photo yet alone think about or even observe what they were taking .I could see myself going the same way. To avoid this horrible fate I decided that I needed to get back to my photographic roots and to embrace "slow"photography in the form of film or analogue photography. I had done the Leica thing for over 40 years so there was no point in going there again. Ever since I had been interested in photography (52 years ) I have lusted after a Hasselblad (Blad) medium format SLR although in the last 10 years I had forgotten about this enthusiasm in my rush to embrace digital. For those not familiar with iconic camera brands Hasselblad was the king of cameras before the digital era and was embraced by both top line professional photographers and wealthy collectors. The Apollo astronauts took Blads to the moon with them–I understand that they even left one there –probably to save weight on the flight back to earth.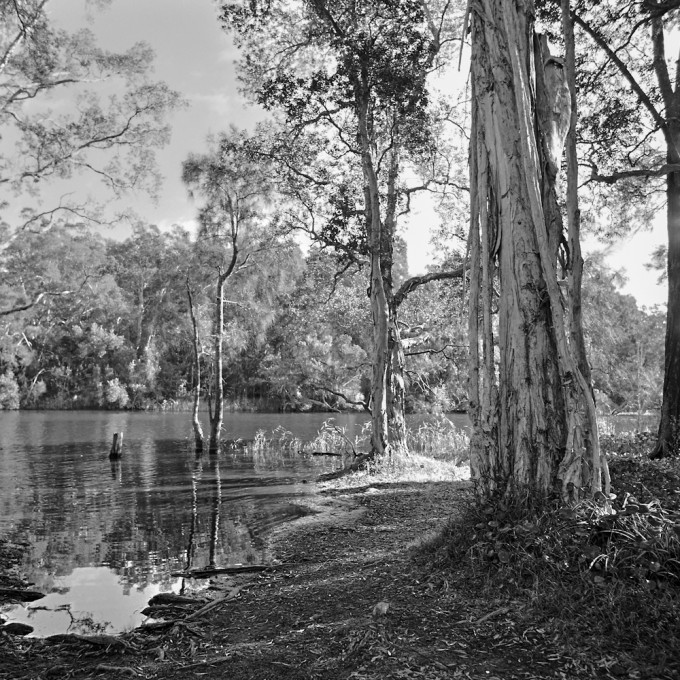 Spurred on by a friend in the UK I looked at the prices of 'Blads and was really surprised by how affordable they have become . To cut the story short I picked up a beautiful vintage Hasselblad outfit/camera body/magazine and three lenses for $1000. Now the Hasselblad is a beautiful piece of kit with superb precision,  Swedish engineering made of steel, aluminium and glass with not a piece of plastic in sight and just handling it is a tactile experience. Not something you can say about many digital cameras apart from the Leica M9.
At this point I can almost hear the gear heads saying "is this guy crazy"? $1000 for a vintage clockwork film camera? For that money I could buy a super new Panikocany XZS 100-DM with 24mp ,auto focus faster than the speed of light, 128 very confusing menus , loads of little buttons , a touch screen but no viewfinder."That would be totally missing the point.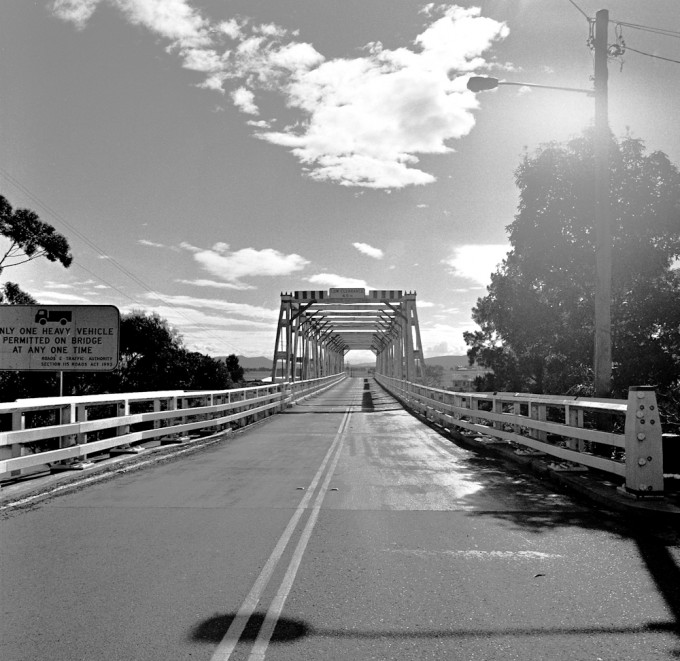 This wonderful device called a Hasselblad has already given me enormous pleasure and I have only shot four 120 films -48 exposures so far. It is certainly slow and difficult to use . Even loading the film is a slow, tricky operation and the viewfinder is very dim and reversed which can be very confusing. If I tried using it after a few beers I would probably fall over. But setting the camera up, taking the photos ( it makes a wonderful noise as the mirror flips and the two shutters fire) and then waiting for the film to be processed to see the results is a completely different experience to digital photography. Yes, black and white film photos have a totally unique look and I have really embraced the black arts and purchased a developing tank and chemicals so I process the films as well. I did have all this gear once but gave it away thinking that I would never use it again.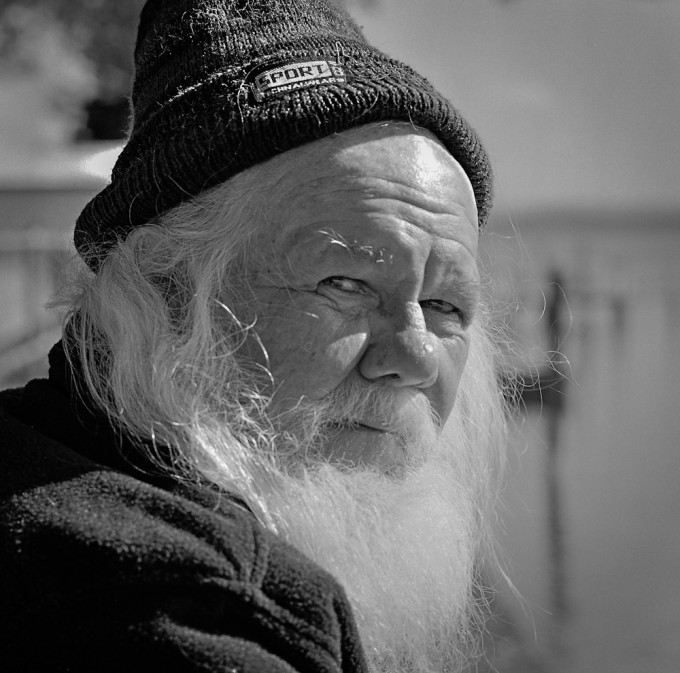 But enough from me . I'll let some of my first photos from the Blad do the talking. These are like the first beer made by a home brewer, I am sure I will improve with practice. These were taken on either Ilford FP4 or Kodak Tri-X film. Yes ,Tri-X the real deal. No digital emulation here.  In case you are wondering I won't be taking my Hasselblad travelling with me. It is far too heavy and cumbersome for that. If I took the Blad outfit on a plane it would use all my luggage allowance. That's no way to travel! A Blad outfit and one pair of underpants! No, the Leica X1 is safe .
If you want to see how my slow photography develops watch my eclectic blog on www.therollingroad.blogspot.com and please don't comment that I am crazy as I already know.