Hey Steve,
While you were cruising I visited the Photokina. I live in the Zurich area and Cologne is an easy day trip away.
Here are my thoughts after being able to handle many of the cameras that we both like.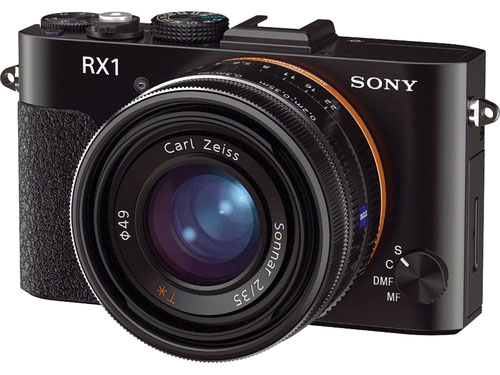 Sony RX1: It was on display but they would not let me touch the camera. They also showed the separate EVF which looks quite ugly on the camera IMO. I asked the rep why they did not include a VF. He responded that all Cybershots would not have VF's… I told him that this would not make sense to me. The target group that understands a fixed prime lens on a full frame sensor wants a VF, especially for the price. In my eyes, once again Sony marketing rules prevented a product from making complete sense. Making the smallest body apparently was seen more relevant than including a key feature. He responded that they would certainly use customer feedback for future developments.
Steve's Thoughts: I agree on the VF issue. I would have preferred a built in EVF..no doubt but it is what it is. Sony has managed to create the camera that we have all asked for but they have missed one or two things. One is a built in VF. The good thing is you can buy one for external use..the bad thing is the price and size it adds to the camera. I have no doubt the EVF will be outstanding but it does come at a cost of money and size. If Sony would have included a built in EVF like they did on the NEX-7 it would have been much closer to the camera we have been waiting for. Even so, it is a feat of engineering because the RX1 is indeed SMALL..it is FULL FRAME and has the new A99 sensor. Zeiss glass, f/2 aperture, fast AF, awesome video….it will be a sweet lustworthy camera anyway.
–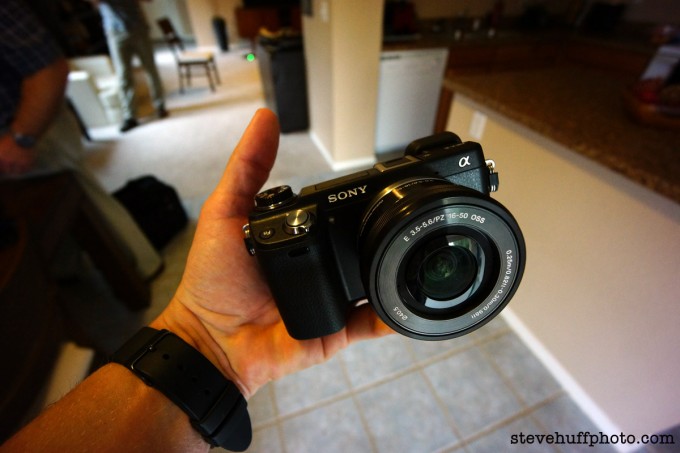 Sony NEX 6: This one handled really well and felt quite mature. However, I probably won't buy one since I don't buy into this stupid marketing gag of having the thinnest body which causes all sorts of optical and mechanical issues. The NEX corner of the booth was not busy at all so I got the impression that customer interest in this product family is getting smaller.
Steve's Thoughts: I disagree here. The NEX-5n was awesome and had literally no optical or mechanical issues. The only body that had issues was the NEX-7 with wider angle Leica M glass, which was not good but only created an issue if you wanted to shoot wide-angle non Sony NEX lenses. The new 6 uses the same sensor design as the 5N but it is updated. It should not cause any issues with wide-angle lenses nor should there be any mechanical issues. I hear from many who are into their NEX system cameras and it is only getting better. The 6 feels really good in the hand and I feel it will be a better camera all the way around over the 7, which kind of sucks really because the 7 is not that old at all.
–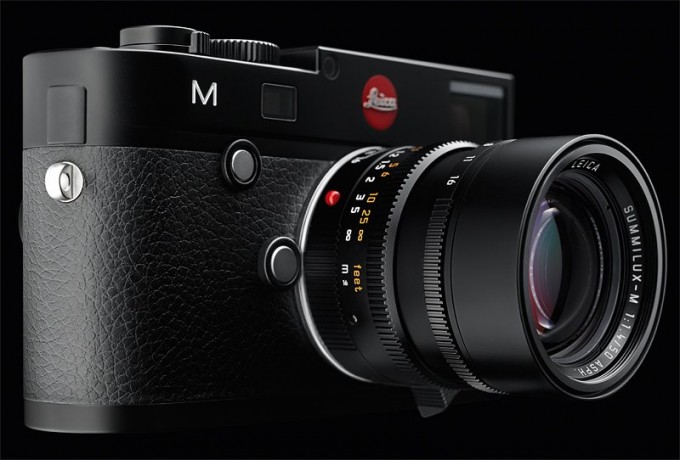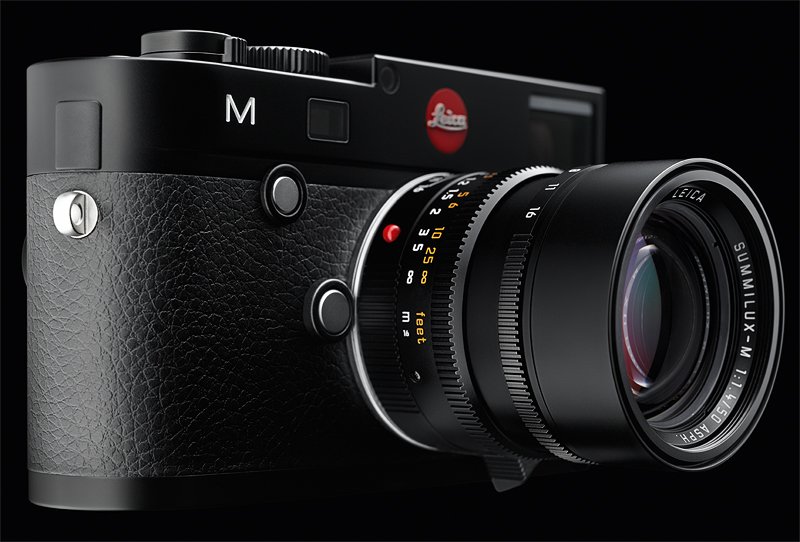 Leica M: I own a Leica M9 and love it but could use some better high ISO performance some times. I also own a 90 2.8 Elmarit-M which is not spot-on on all focus distances since it was made in the pre-digital era when tolerances were less tight than today. An EVF would solve this problem and I got very excited on Monday when I saw the M announcement. When I handled it on the booth I was not so sure about my level of excitement anymore. All these add-ons not only look ugly they also seem to dilute the simplistic user experience. You have to switch through so many modes and and change VF's, it's almost confusing. I asked the rep why they did not implement a hybrid VF and he responded that they wanted to preserve the classic rangefinder. Superimposing information à la X100 apparently was not possible. When I asked if they are working on a pure electronic VF version like the X-E1 (which I would buy in a heart beat) I did not get an answer. I think that would cut out a lot of cost out of manufacturing. The rangefinder mechanics is extremely cost intensive, as it's almost like a mechanic watch built into a camera. I think a fully digital Leica for 3500€ or less would break a lot of ice with younger photographers that cannot afford the new M and do not care about classic features so much. I think the new M is great for people who still have R lenses. For beginners and pure M photographers it offers little advancements (although, I'm really looking forward to seeing movies shot with a 50 Lux). In that sense I'm a bit disappointed. I probably will skip this version of the camera and buy another lens instead.
I ran into my Leica dealer at the show and he told me that he would still order more M's than M-E's since his customers tend to go for the most expensive option. This is sad and sending the wrong message to Leica. They are ignoring a lot of their potential marked. He also said that the 4800€ for the M-E are still too much for most photographers and he's probably right.
What I loved at the Leica booth was their photo exhibition. It was a great break in all that gear tech on the other booths.
Steve's Thoughts: I think Leica is moving in the right direction though I also feel like a hybrid VF/EVF would have been a MUCH nicer way to go. Adding the EVF to the top of an M is unsightly, bulky and odd but we are in 2012 and instead of adding old optical VF's we now are adding big plastic EVF's. I think this new M is more definitive than the M9 in the fact that it even has the live view/EVF option, weather sealing, focus peaking, better LCD (finally), higher ISO capability and options. Options we do not have on the M-E. The M-E is classic Leica digital. The M is forward thinking and it may pay off or may not. I have not even held one yet and have no idea when I will but when I do I will let everyone know my thoughts. I do know that today in 2012 it is a much different time than it was in 2009. There are so many amazing options out today in digital that Leica will not sell as many M's as they did M9. I think the M9 was the top of the mountain for Leica in the digital world and they may stay at the top for a while but unless they rock a full-fledged 100% "what-we-want" camera (and the M is ALMOST there) then they may have a struggle. 
Still, I applaud them for having a trio of capable M's – the M-E which we all know and love (the M9), the M with its new bells and whistles (that many will welcome) and the Monochrome, the most unique of all. These are a nice set of cameras for Leica that gives us a CHOICE and lower prices. Much better than releasing the M at $9000 and ditching the M9 all together. 
–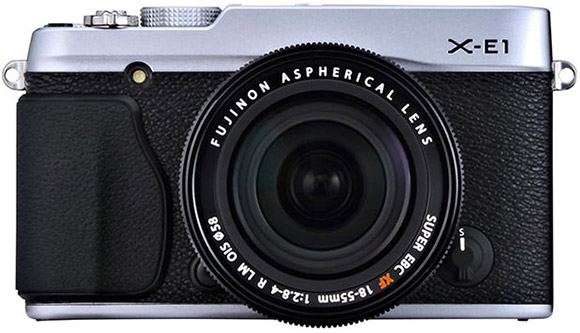 Fuji X-E1: Felt really great. Usability was even better that with the X-Pro 1 especially when using zoom lenses. With the Pro, the frame lines move around too much for my taste when zooming and focusing. Speed of the X-E1 seemed to be acceptable under mid to low light but not aggressively fast. I am curious to read your review on this one, especially about the kit lens. I also heard rumors about Fuji working on a full frame. Add focus peaking and this could be the camera that I was waiting on coming from Leica. The rep of at the booth said that despite the release of the X-E1 they have not let down the X100. There will be something coming. Could this be an answer to the RX1?
Steve's Thoughts: I am excited about the X-E1 as it appears to be more likeable than the X-Pro 1 (at least for me). It is slightly smaller, faster, better EVF…I mean, what is not to like? Same sensor, lenses, etc. The X-E1 should be a rip-roaring success for Fuji if it is what it is cracked up to be and that goes for any camera in this list. I should get a hold of one soon so I will keep everyone posted. 
–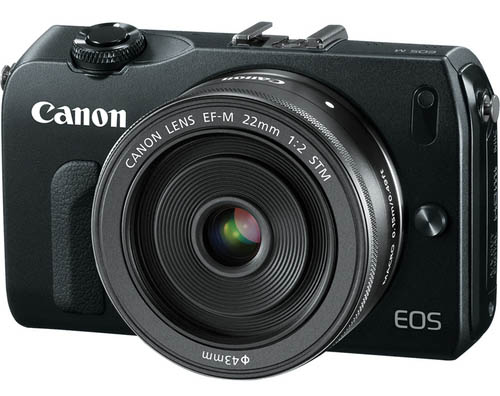 EOS M: Forget this one. Tried it. Very disappointing (speed etc.). I hope that Canon will do their homework for the next iteration.
Steve's Thoughts: Too little and too late. 
–
Nikon D600 and Canon 6D: Both looked very interesting. I'm looking for something for my studio projects for which I'm still using the Canon 40D. Looking at the picture quality of the D600 I'm tempting to switch systems… or… what do you think, would an X-E1 already be able to replace a SLR?
Steve's Thoughts: I like the fact that Nikon and Canon released these mid level full frame DSLR's. While I am not a DSLR fan I do know there are many out there who love their DSLR systems and many are so invested in Nikon and Canon glass that these camera bodies are a welcome sight to those who shoot these systems. As for Studio, any modern camera will do with a decent sized sensor but full frame or larger will always be king. 
Elinchrom suprised me with a 100Ws studio flash light for enthusiasts. Very cool and affordable. It addresses the biggest problem home studio owners have which is not being able to turn down the power enough. Instead of going for cheap Chinese lights we can now buy a quality light that is fully compatible with the great Elinchrom range of accessories.
There are exciting months in front of us.
Cheers
Ralph
Now…what are YOUR thoughts on the above cameras? Leave a comment below and let us know!