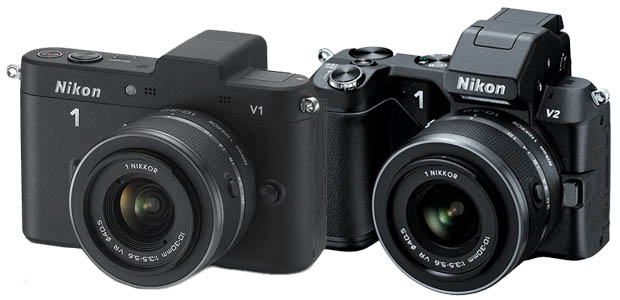 The Nikon V2 Announced Soon…details on the follow up to the V1
UPDATE: Damn, the V2 is one of the ugliest cameras I have seen in many years. At least it makes it easy for me..I wont get it based on that design alone. Nikon, what have you done to the good looks and simpleness of the V1? You made it look like a coolpix P&S. Ugly. Period. Yes, looks matter to many believe it or not. It is one of the reasons many rush to the Leica, the Fuji…but I think many will be running from the V2. Especially if the IQ is not much different than the V1. Maybe I should go order one of those cheap V1 sets
 while I can. I gave mine away recently in a YouTube contest awaiting the V2 announcement. Arg. I do applaud them for adding some dials for control but they could have kept the same vibe with the three S's as they did with the V1..sleek, slick, simple. Instead they went the three U's..UN attractive, UN sexy, and UGLY. Boo.
Well it is fact, the Nikon V2 is coming and coming today. After a flood of e-mails about it I decided to post about it. Most of you know I am a fan of the V1 even though most of the readers here and most of the online photo community snubbed it. I am not one to cave to pressure so I just write my own feelings on whatever I use. The V1 was and is a fantastic camera capable of gorgeous results in the right hands, as shown by Craig Litten in this post.
The Nikon V1 is actually on super clearance right now at Amazon
, nearly half the cost of when it was announced. My hopes? That the V2 is able to compete with the Sony RX100 because if it can then it will be the top dog in this category of sensor size. It can never beat the RX100 on size or pocket ability but maybe it can on IQ if this new sensor rocks the V2.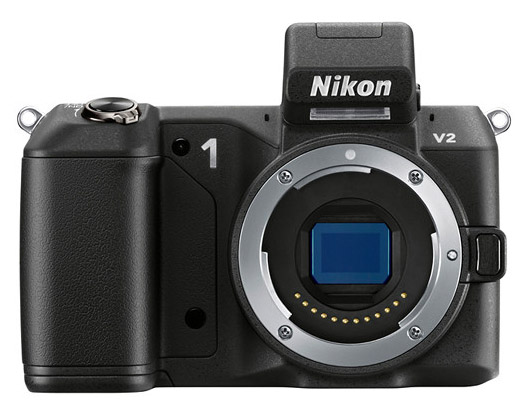 I look at this and ask "How many cameras do you need Steve"? I am happy as a pig in poop with my Leica setup and my Olympus OM-D and I will have a future RX1 as well. I do not need the V2 but if it delivers amazing IQ I would be tempted only because I absolutely love the body, size, feel, battery life, ruggedness and speed of the V1. I also hope they removed those gimmik modes on the V2 as the J2 has them intact.
I am also happy about the new lens they have coming in November which is an 18.5 1.8
 giving a 50mm equivalent. A fast 50 equiv. One of many lenses this system needs. I also have a feeling that they may release the V2 in Silver as well. The above image is a mock-up as the official word has not been released yet on the camera. I noticed the 18 is being released in black, silver and white. The J2 is available in all kinds of colors but my bet is on a silver V2. We shall see.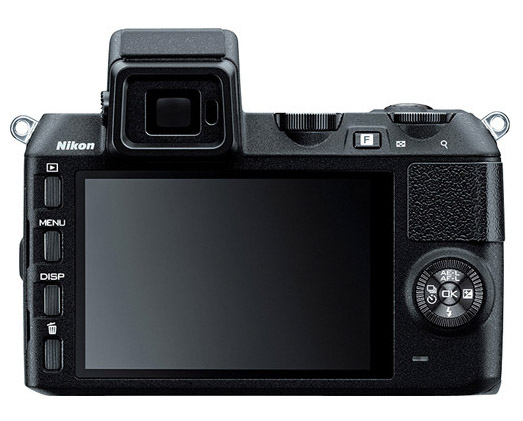 PRICE? IT IS $799 WITHOUT A LENS – You can now pre-order it at B&H Photo.   It is $1149 with the two kit lenses and they have that available as well.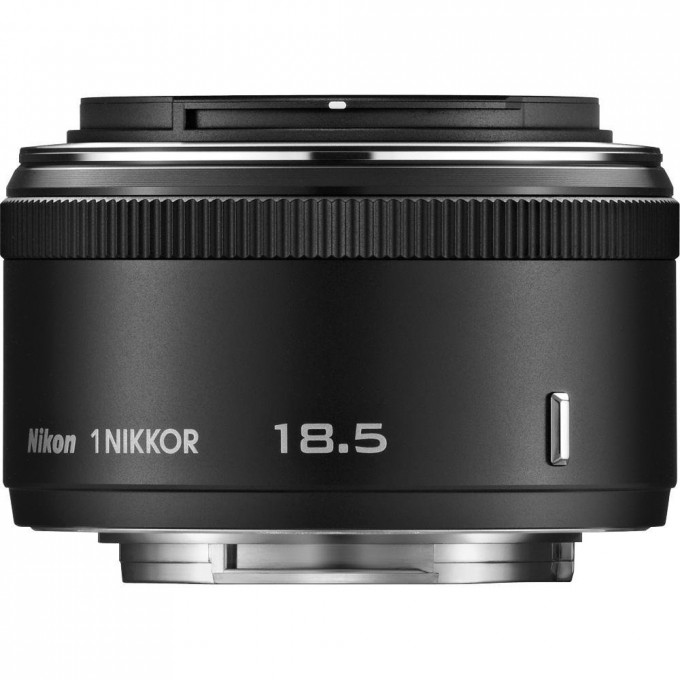 SPECS OF THE NEW NIKON V2 
Brand new super high-speed AF 14.25MP CMOS sensor
Brand new image processing engine EXPEED 3A
15 frames per second continuous shooting, 60 frames using electronic shutter – THIS IS FAST
Still has the slow motion capabilities
73 AF areas, 135 single AF points – The V1 was a speed demon, looks like the V2 will keep up with that
Same EVF and LCD as the V1
Full HD video just as the V1 had but not sure if there will be any changes or improvements
Shutter speed: 1/4000-30 seconds
ISO sensitivity: 160-6400