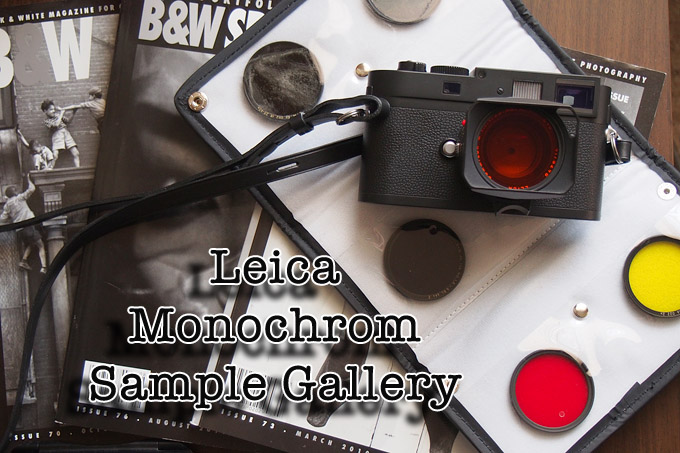 The Leica Monochrom Sample Image Gallery, updated every week!
Be sure to check out this page I posted yesterday which will house all of the review images that I like taken with my Leica  Monochrom. It will be sort of like my old Leica M9 Diary but only with the Monochrom. This way I can post new samples without making a new post every single time. I still have a few comparisons coming up with it between NEX-5R and the OM-D for B&W but this page will be dedicated to photos taken with the camera. There is quite a bit of interest in the camera so you can find the gallery link under the "About Me" tab above (Monochrom). The shots on the sanple page are all images taken during my review time with the camera, they are not shots from any personal project or serious venture 🙂 Just images taken in all ISO, using filters and not using filters, images that show Bokeh, detail and sharpness as well as a few with software filter enhancement. Review images 🙂
The filter holder in the image above is a great accessory for anyone shooting a monochom with filters. It holds 6 filters and is of fantastic quality, made by B+W. You can see it here at B&H, and it is cheap. 
You can click on over to it HERE and be sure to check back weekly as there will always be new photographs added.