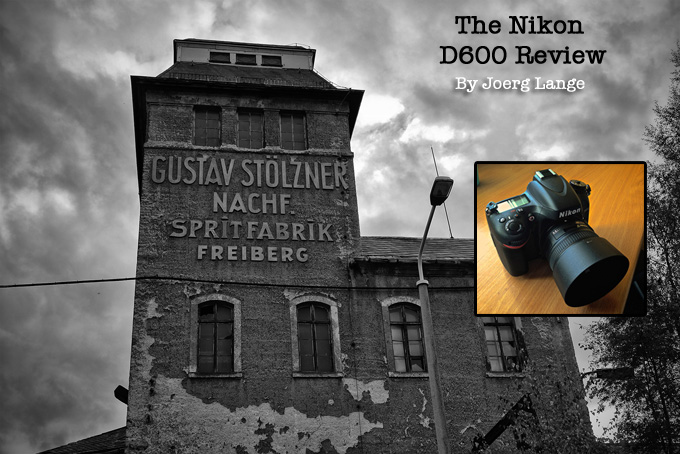 The Nikon D600 with Tamron 24-70 2.8 – Fullframe for the rest of us
By Joerg Lange – His Site is HERE
–
Some short informations about me: I'm from Germany, a 35-years-old amateur photographer (or enthusiast :-)). Some years ago I started photographing and since that I've learned more every day. I follow a lot of blogs and sites to keep myself up to date or to simply dream a little bit and watch good pictures, like I do often with this site – dreaming about an M9 and enjoying the b/w pics.:-)
Once upon a time I was happy with my small Canon EOS550d (Rebel T2i). Then the day came when I visited your page and my first reaction to the whole Leica-stuff was: "Are you kidding? 5000 Euros for a camera which looks like from 1954?". On the other hand I saw the beautiful pictures, this sharpness, this detail, the small size (form factor) and I could not get this out of my mind.
[ad#Adsense Blog Sq Embed Image]
But I knew that a Leica would never be affordable to me, so I needed a plan B…
The first idea: buying one of the small power packages like OM-D, Fuji X100 or X-Pro1 (I even thought about a Leica Digilux 2). On the other hand… I was impressed by the IQ the M9 delivers with its big sensor and the possibilities to play with the shallow depth of field even with not so fast glasses. So finaly the decision was: one day I would buy some full-frame-camera, perhaps a used 5D MK2 (even if its heavier and bigger).
A little later the rumors about the Canon 6D and Nikon D600 came out and after a closer look onto the technical specs it became clear, that the D600 will be my next big love. It took me several days to convince my wife (luckily she is so satisfied with the first portraits I shoot that she loves the camera also – puh).
–
The Starting point
This is a short review of the first weeks with the camera and the Tamron 24-70 2.8. I will not cover the technical aspects as this was done by many sites on endless articles. I'm interested mainly in look, feel, usability and image quality. I'm not a pixel peeper – I look at the image as a whole. And I prefer making pictures rather of talking about the camera. So there are many pics in this review and not so many words. 🙂
As I said earlier I owned a Canon 550D before (which is the similar sensor to 600D, 60D and 7D) and everything I say is compared to those Canon-sensor (a very common one). From this point of view – and as a conclusion before the end (spoiler), the D600 has the far better IQ with a much greater dynamic range and better colors – it is simply a class of its own. But first things first…
–
The Lens
At the moment I use the stabilized Tamron 24-70 2.8 as my "daily glass". It is fast, steady, splash proof and a little bit cheaper than the Nikon 24-70 (which is not stabilized!). It is a good lens but it is rather heavy and together with the camera I carry around aprox 1,7 kg. Since I use a blackrapid strap this is … lets say tolerable. 
The Nikon with Tamron 24-70 2.8 – my standard glass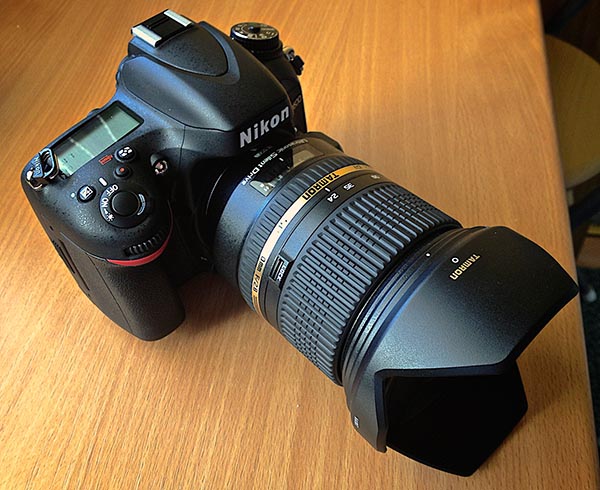 A few days ago I also bought the beautiful Nikon 50mm 1.8g – and this combination rocks! It's around 0.9kg (camera + glass) and this package fits perfectly in my hand. This is the combination I will use in the future mostly for travel / streetshots. Unfortunately the weather in germany was ugly the last days so there are no pics with the 50mm in this review.
This is the D600 with Nikon 50mm 1.8 – a small handy power package.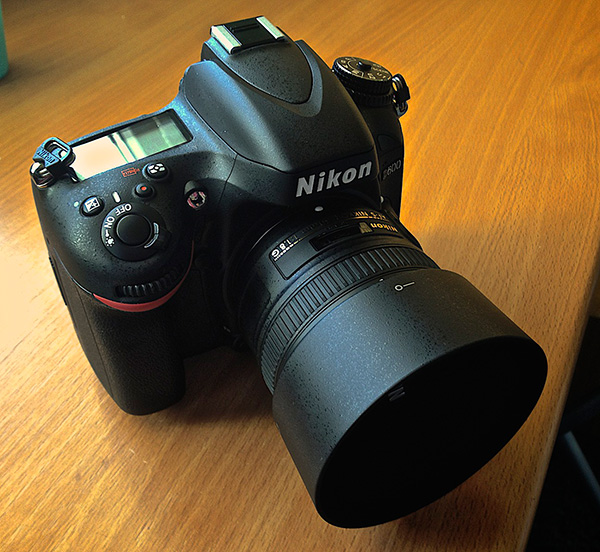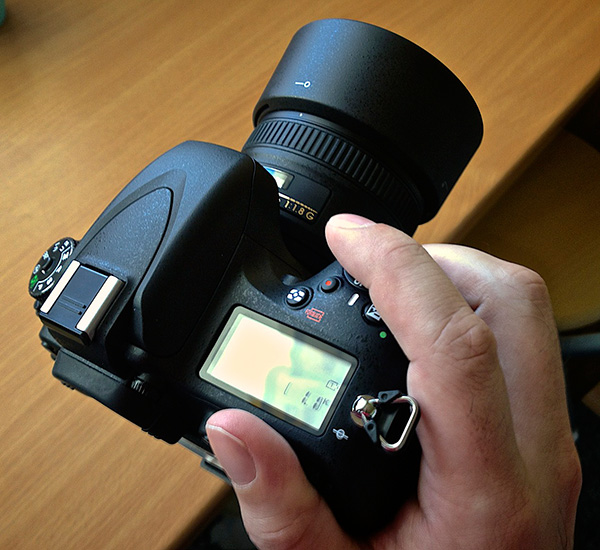 The Camera
The Nikon feels… professional to me (Nikon says its a consumer model). It fits in my hand nicely and the look and feel is very solid. To be honest – it is no 5D Mk3 or so (yes, there are plastic parts – who cares? We can't make anything of Krupp-steel unless you have a trolley to carry the stuff around) but it feels massive and it is sealed against dust and water like the bigger D800. So there should be no problem taking it to alaska, into the desert or to russia 🙂
AND it is not as heavy as it's bigger brothers – which is a huge benefit in my eyes.
Some said, the plastic around the mount is not able to support a heavy professional lens – such a lens would cause a bending of the body. This is nonsense. The Tamron I use is really heavy and I never felt or saw anything that could confirm those speculations.
The Nikon has dedicated knobs for every function, and for me – who comes from a small consumer DSLR – this is very comfortable. No fiddling around with two fingers on three keys to adjust something. After a few hours the handling will become second nature and after a few days its like an extension of your mind. You no longer think, you just shoot. Sure it is not as comfortable as the great M9 with its Apple-like-usability, but the important functions are all at your fingertips and the other buttons you can ignore… 🙂
And it is fast – not only 5.5 pics per second (full frame) but all the other stuff too… startup-time, reaction, shutter lag and so on.
 –
Viewfinder
The optical VF on my old 550D was great – so I thought. Until I used the D600. The D600-VF is bright – very bright. It covers 100% (unlike the Canon 6D!) and it feels as you would look onto a big canvas in front – gorgeous. Compared to that, the 550D-VF is a peephole.
Beyond the picture all necessary informations are visible, it is even possible to show some kind of water-level, so no more crooked photos.
 –
Exposure
The D600 use Nikon's 3D color matrix metering II exposure metering system, operating on data from a dedicated 2,016 pixel RGB sensor (should be the same as the D7000, as far as I know). The system has a working range of 0 to 20 EV. It works – in my opinion – very good (I mostly use the matrix-mode). But it seems there is a tendency for a slight overexposure. On daylight I shoot with a exposure correction of -0.3 / -0.7 EV, on dusk, dawn or in the evening the exposure is perfectly good.
Shooting a dark scene with my Canon – I always had to fiddle around to get the right exposure. No problem for the D600, even in P-mode. The scene looks exactly like reality. I often noticed, that especially in dark scenes, the camera brings out a picture which corresponds almost perfectly with the real scene – so what you get is what you see – AND THIS IS GREAT!!
46mm, A6.3, ISO 100, 1/160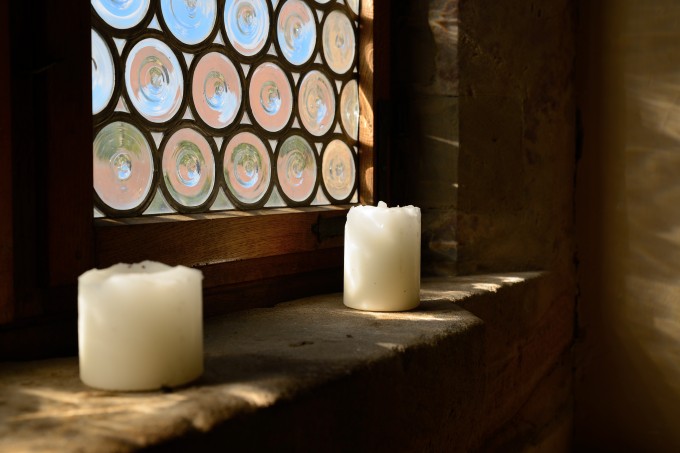 –
70mm, A2.8, ISO 500, 1/80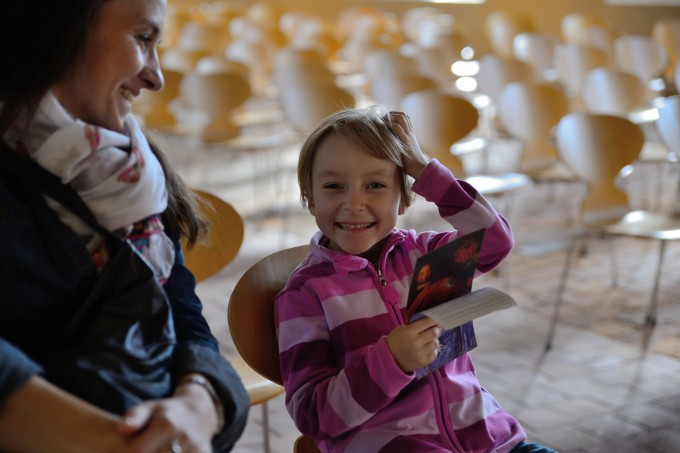 –
24mm, A4.5, ISO 100, 1/80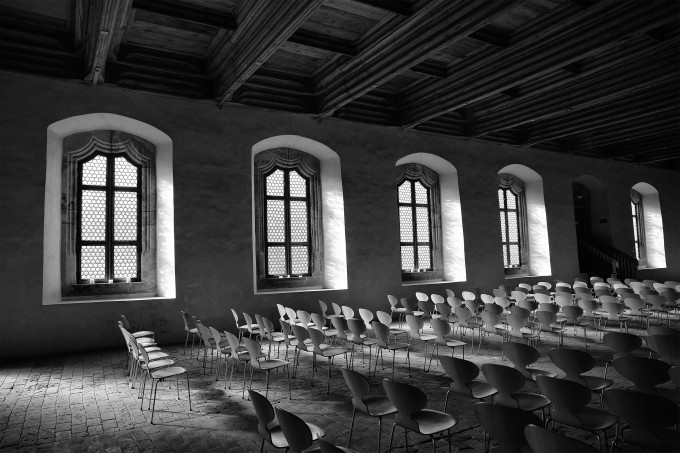 This picture was taken in matrix-mode. The lighting condition is exactly like reality without post processing.
–
Autofocus
The focus unit contains of 39 focus points (9 cross type). It works fast and save. The focus sensors are all grouped together in the very middle of the viewfinder, which could be a disadvantage when focusing on moving objects or composing a scene. I'm used to take the middle focus point only, so this is no problem to me, (perhaps for other people).
Even the contrast autofocus in lifeview is comparatively fast (but not really usable for video).
For me it was a little bit hard as I started – this big sensor has a very shallow DOF and I had to focus more carefully.
50mm, A5.6, ISO 100, 1/125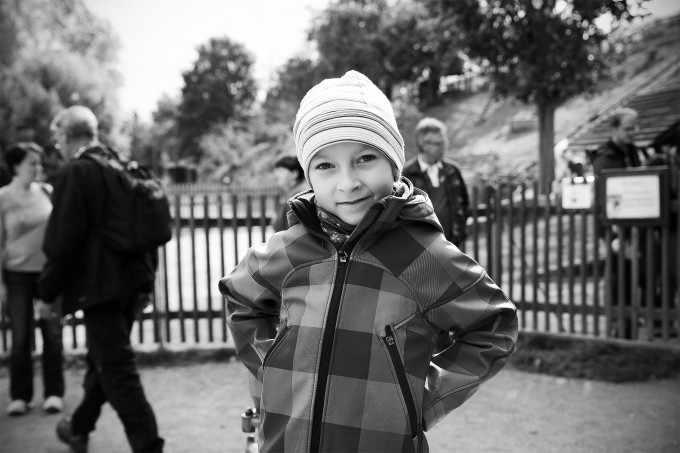 – 
Sensor and IQ
Simply awesome. Some say, it is a Sony-Sensor, some say it isn't. Nobody knows. But who cares… it captures a great dynamic range. It got 3rd place in DxOMark (after D800 and D800E). There are rich details in every area, from the brightest to the darkest. The lowlight quality is outstanding. Up to ISO 6400 you will hardly see any noise/grain.
24mm, A2.8, ISO 1600, 1/25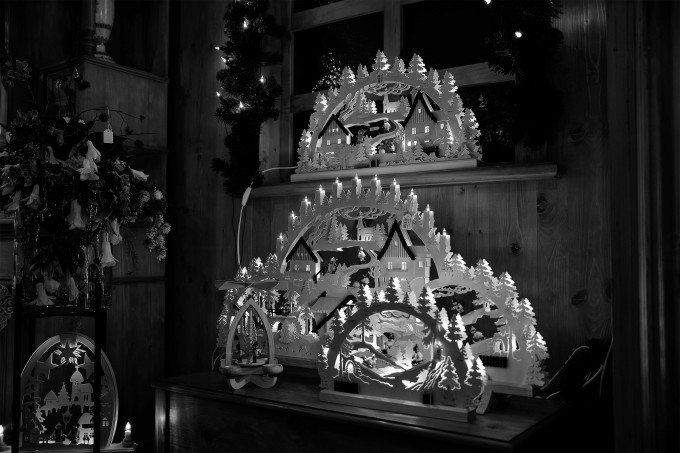 The room was very dark and the light from the window very bright. The resulting picture is well balanced.
36mm, A2.8, ISO 250, 1/40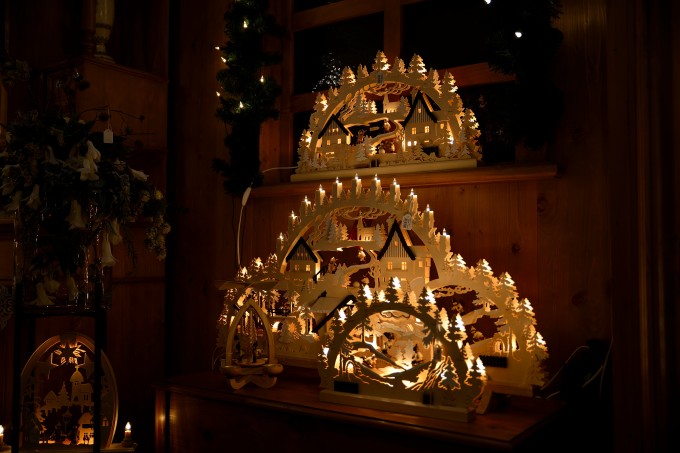 Ready for christmas time? 🙂
48mm, A2.8, ISO 6400, 1/125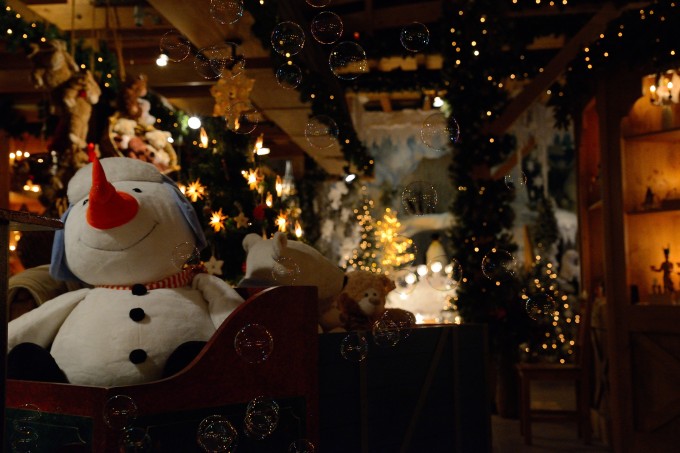 At ISO6400 subtle noise starts. I dialed max ISO 3200 into the camera (when I shoot in P/A-Mode) which is enough for most situations.
Never before I have seen such a seamless transition between bright and deep black, no noise, no banding. A good example is brown hair. My old 550D mainly showed brown mud – the D600 shows incredible detail.
70mm, A2.8, ISO 100, 1/800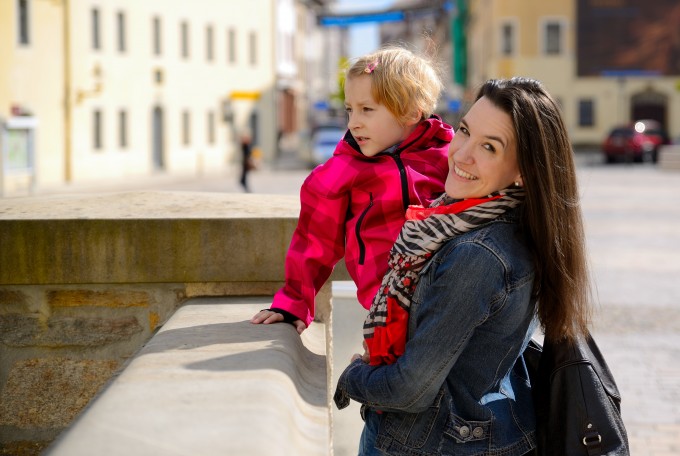 –
70mm, A2.8, ISO 100, 1/250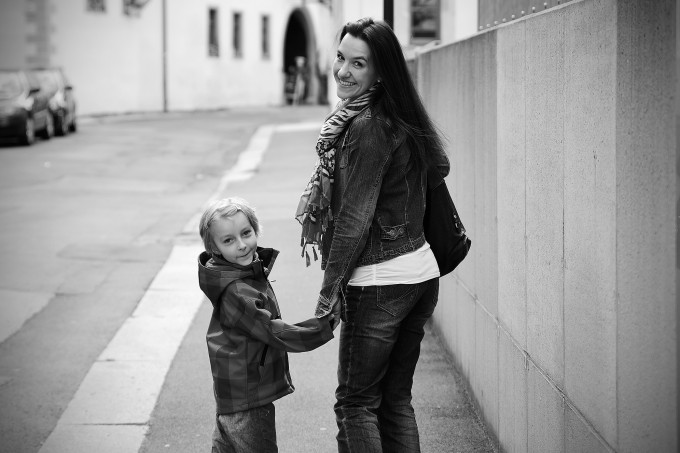 –
68mm, A2.8, ISO 450, 1/80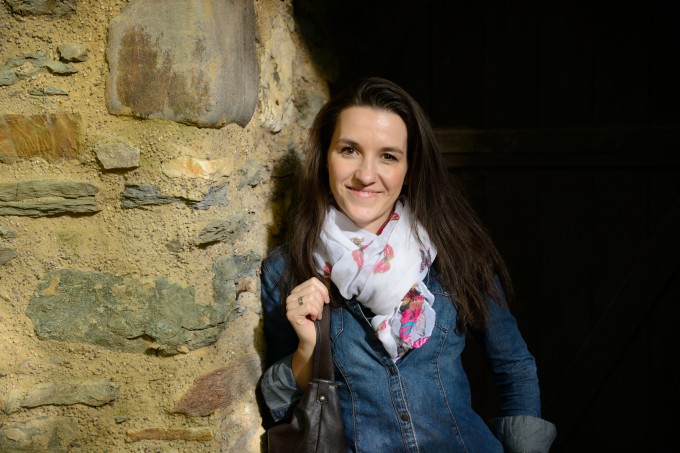 I like the details in my wifes hair and the seamless blending into deep black at the background. There is no noise, no banding.
58mm, A2.8, ISO 100, 1/320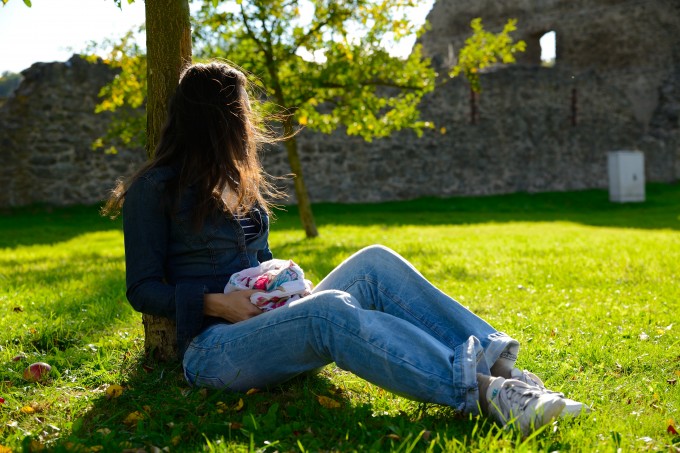 Here are some other interesting examples. The following pictures where captured in our home cockpit and those lighting conditions are a camera-hell. The Nikon performed great, as you can see. I could show you a LOT of ugly photos done with several cameras (for example Canon 7D) in this situation, only a few managed to capture details through the entire range (from the bright screen down to the dark pedestal).
24mm, A2.8, ISO 360, 1/25
There are much more informations in the dark parts, but I lowered it a little bit to get a more natural look.
 24mm, A2.8, ISO 200, 1/25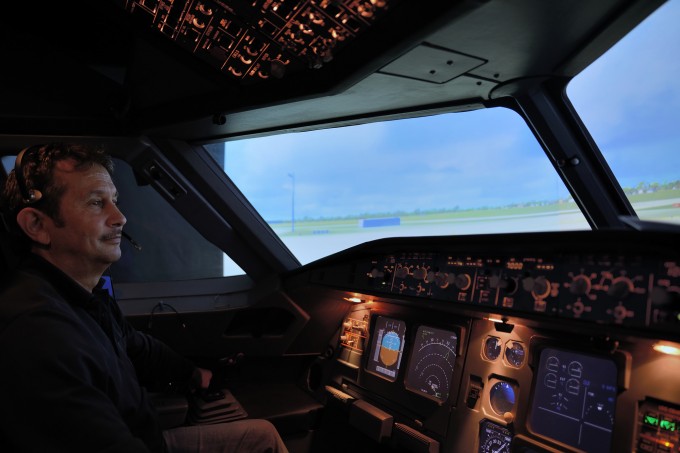 Look onto his face and the landscape. In my opinion the Nikon nails the white balance perfectly to the point. With the canons the landscapes/faces were blue/magenta anf the lights red.
24mm, A2.8, ISO 720, 1/25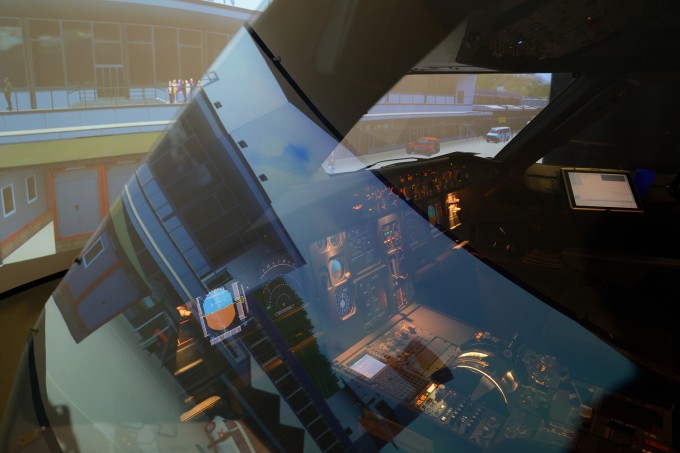 –
24mm, A2.8, ISO 450, 1/25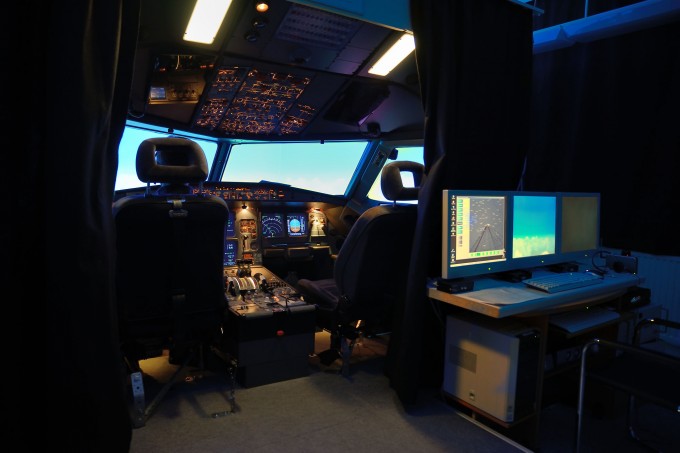 This picture is a hell for every camera due to the lights and shadows. The Nikon performed very well and there are many more details hidden in the blacks.
Another example for dynamic range: People often want to know, if the next picture is an HDR. No, it isnt. One RAW delivered it all. Often it is simply no longer necessary to shot an HDR, one good exposed RAW is enough.
26mm, A2.8, ISO 100, 1/40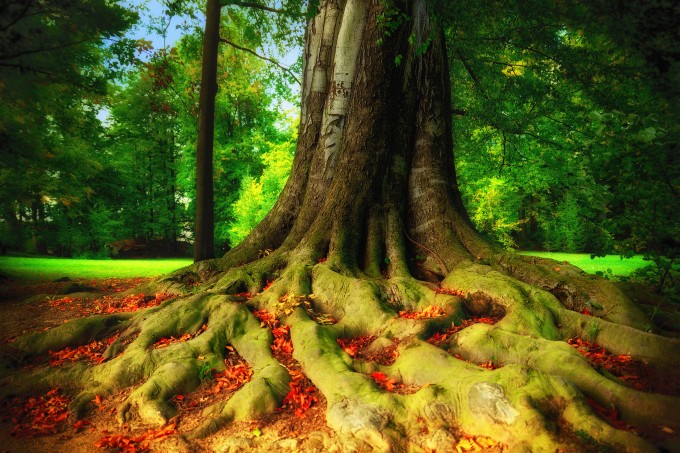 This is no HDR. Some short processing with NikSoftware Color Efex (sunlight, vignette, contrast) and that's it.
I love the Nikon colors. In difference to the the 550D, the colors are clear, strong, more naturally and – its difficult for me to say in your language – kind of separated to each other. Even in lowlight, at night, you are able to see nearly all the colors. One may wonder why I state that, but just try a long time exposure with the 550D at night or late evening: you'll see not much more colors than white, yellow and blue!! Also a big opportunity here for the D600!
70mm, A2.8, ISO 100, 1/400 – full size image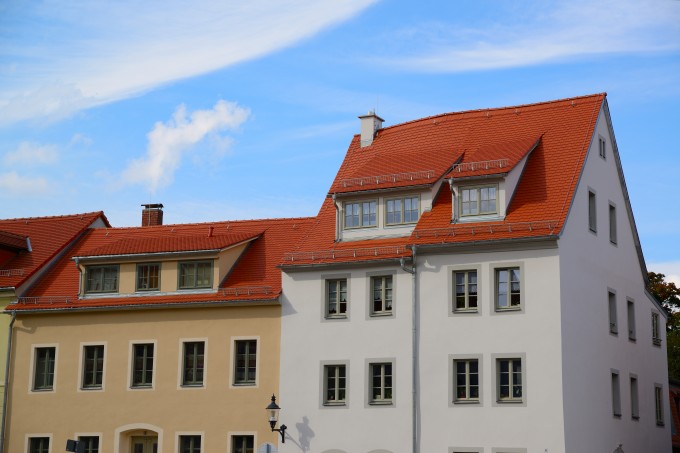 –
24mm, A2.8, ISO 100, 1/200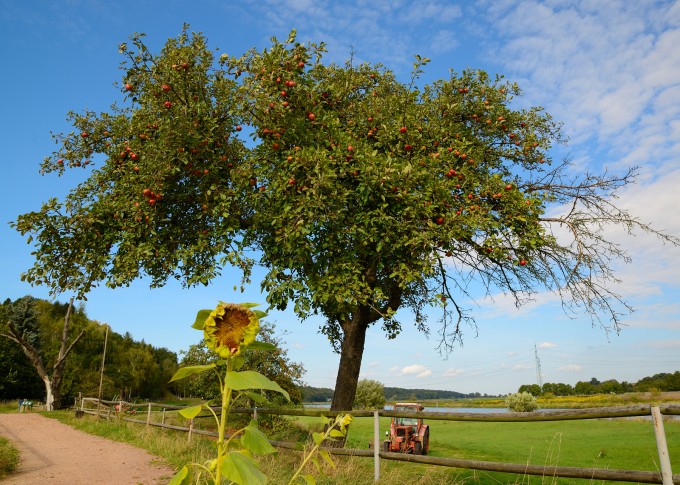 –
24mm, A2.8, ISO 100, 1/160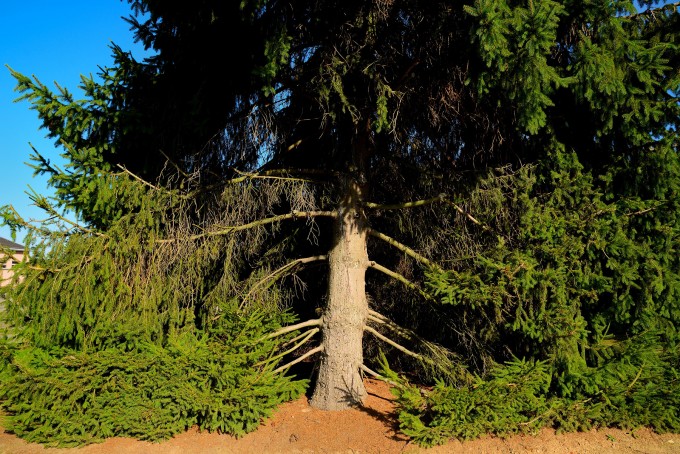 Those colors in combination with the high dynamic range and sharpness is a win-win-situation. The IQ is just great, miles away from anything I have seen before, similar to machines like 5D Mk3 or the D800. This is also great for b/w-pictures – you get very sharp and detailed b/w out of photoshop or filters like Silver Efex. I'm really looking forward to do some serious street shots with my 50mm prime!
46mm, A4.5, ISO 100, 1/80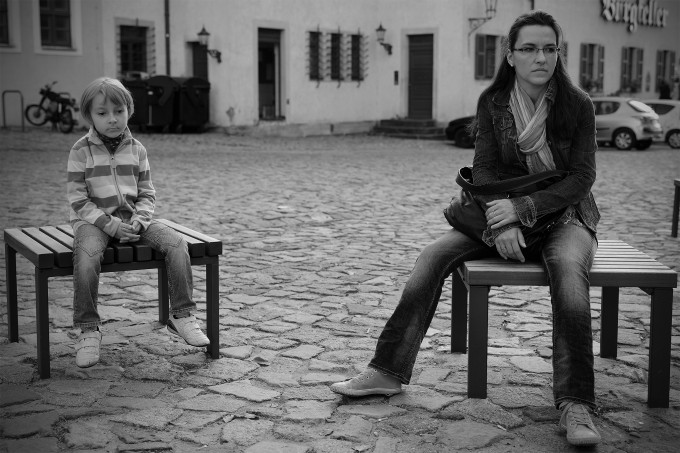 –
26mm, A2.8, ISO 200, 1/30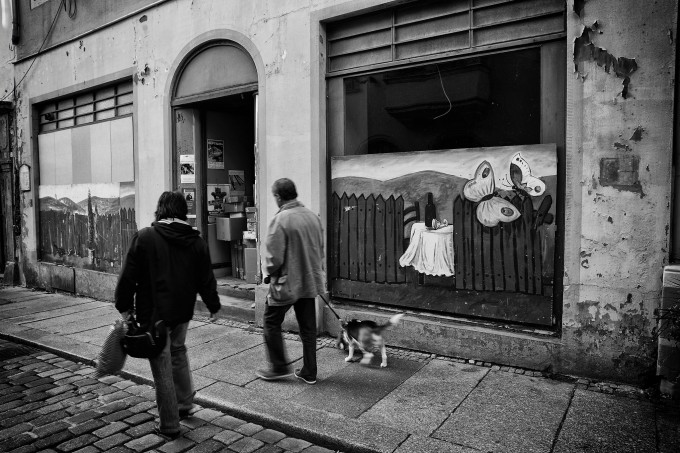 –
RAW vs JPG
I must confess, I was a little bit disappointed as I first saw the JPGs right out of cam. They don't look as good as it could be, kind of flat, little bit on the soft side, not so punchy one could expect. So I decided quickly to use RAW and everything went for the better.
Processing the RAW, I often lower the exposure a tiny little bit and increase the contrast another tiny little bit. The great dynamic range of the sensor sometimes produces some kind of "flat look" and with those corrections I'm back on track. After that, I'm increase the sharpness about 10% and the colors about 10-15% and then the pictures begin to shine. Fat, natural colors, good contrast, sharpness, details details details. It often makes sense to push the blacks a little bit in.
70mm, A4.5, ISO 100, 1/320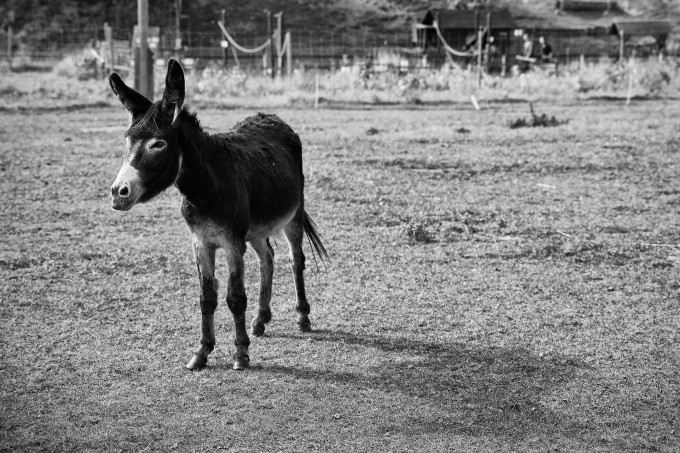 You can add a lot of depth to the pictures because of the big sensor
52mm, A4.0, ISO 100, 1/60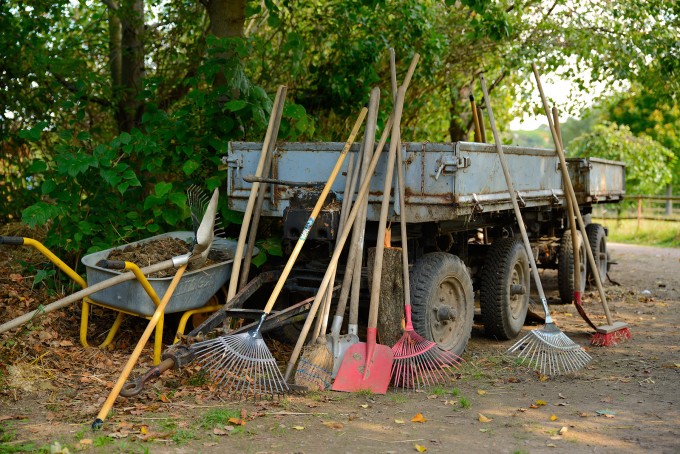 I bought the D600 some days after release and so I had to use the Nikon-tools for developing RAW (the update for Adobe / Aperture came later). First time I didn't like the Nikon stuff – CaptureNX2 / ViewNX – and I was happy when the Aperture-update arrived. But then as I used Aperture I noticed soon, it failed to deliver the same great quality from the RAWs as the Nikon software. With CaptureNX2 / ViewNX I got better sharpness, subtle details and colors. I then did a little bit research at the internet and found, that Nikon keeps a secret around it's RAW format (NEF) and Adobe / Apple have to do some kind of reverse engineering to process it. So the only one who is able to squeeze out the last bit of quality is the Nikon software.
There are other advantages too. The nikon software uses the same picture styles and features as the camera itself and for example the D-Lighting (lighten up the dark parts) delivers better results as the shadow control slider on aperture.
44mm, A7.1, ISO 100, 1/200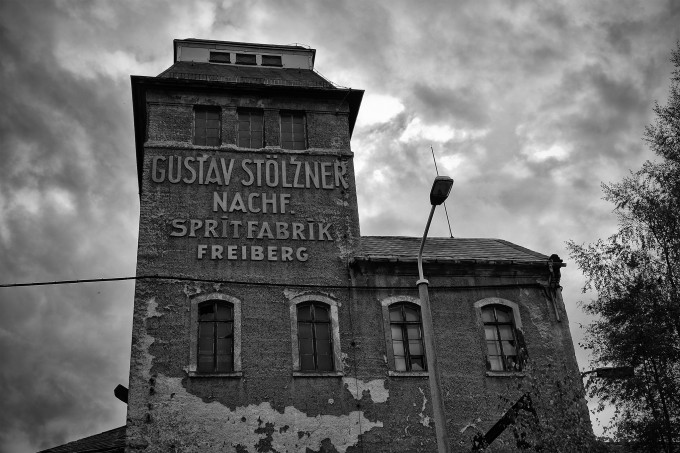 So everything could be cool and everyone could use the Nikon software – but as everytime in life, things are more complicated. Aperture and Lightroom are great in terms of storing / organizing / sorting (the whole workflow) and that is the point where the Nikon stuff is an epic fail. It is made for RAW-editing only and that's it. So one has to decide which is more important – the whole workflow thing (go with Aperture/Lightroom) or the last bit of quality (go with Capture NX2).
–
What else?
But lets get back to the camera. There are many smaller goodies, for example the two card slots or the onboard flash – very useful and maybe saves your life from time to time…
There is a nice time-lapse mode. You are able to program the camera for shooting a photo every n seconds and then you can immediately playback in different speeds. The system records the pictures as a 1080p H264 video – a great timesaver since you no longer have to do it manually later. A good example for this function is here,  an absolutely gorgeous video made entirely with the D600.
48mm, A8, ISO 100, 1/125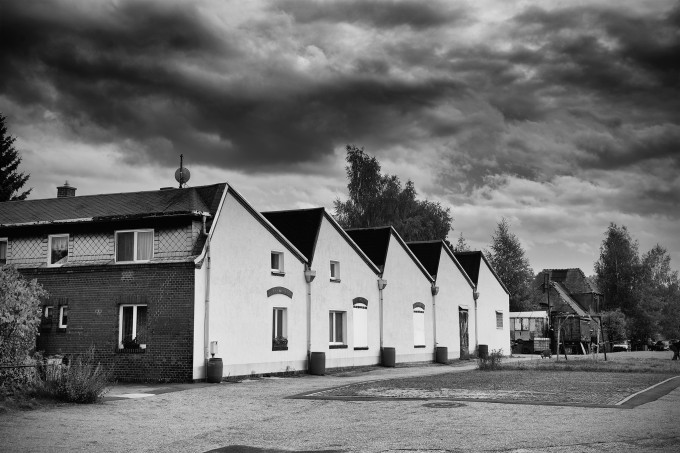 It has the whole video-stuff, 1080p / 720p with 25 / 30 / 50 / 60fps H264 with all those bells and whistles. You are able to record a clean signal via HDMI (but lets talk about that a little later, since there is a major problem at the moment).
The video quality is better in terms of resolution, detail, color, again dynamic range as the Canon 550d/600d/60d/7d BUT yes, there are aliasing and moire (similar to D800). This is the price for the higher details. If you cannot live with that you have to take the 5D MK3 – no aliasing and moire, BUT a very soft picture. So you have the choice: soft image (5D MK3) vs sharper image but aliasing and moire (D600, D800). I tend to the second option because I like details… 🙂
70mm, A8, ISO 100, 1/250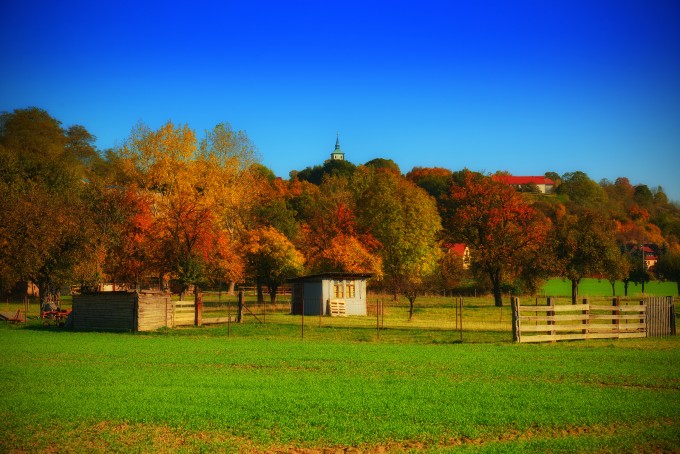 Colors of autumn
–
What is not so cool?
You have a great HDR-function but it is only usable in JPG-mode and it combines only 2 (not 3) pictures. I for myself would prefer to do different exposed pictures manually to get real good HDR-quality. For most cases HDR is almost not needed because of the great performance of the sensor. Shoot in RAW instead, there are plenty of informations!
Next, there are issues with the HDMI-out at the moment. The clean HDMI-out is cropped a little bit, there is a black border around – and this is not as advertised. The community is waiting for a statement from Nikon regarding this issue. Maybe we're lucky and it will be fixed with an firmware-update
Then there is the aperture-problem. When you shoot in liveview (both in video/photo-mode) you are not able to adjust the aperture. For adjusting it, you have to leave the liveview, change aperture and go back. This is a little bit ridiculous, since the D800 doesn't have this issue, but it seems it's marketing – a segmentation between the D600 and D800.
I use the liveview mode for video only and I think about this issue as a kind of aperture priority mode. I look at the scene before and decide which aperture to take, then I switch the liveview on.
Last: since WLAN is not right built in (like in the Canon EOS6D!) you can buy an extra little black box for plugin into the USB-connection (WU-1b). Using this you are able to connect your smartphone (iPhone, Android) to the camera and see the viewfinder picture mirrored onto your phone/tablet. You can even touch onto the picture and the camera is focussing onto the touched position, you can then shoot the picture from your device and you are able to send pictures from the camera to the device. While this is really cool, you are not able to do some adjustments like aperture, ISO or whatever remotely nor can you send the pictures to an PC/MAC. Seems, for doing this you need the more expensive stuff.
38mm, A8, ISO 100, 1/250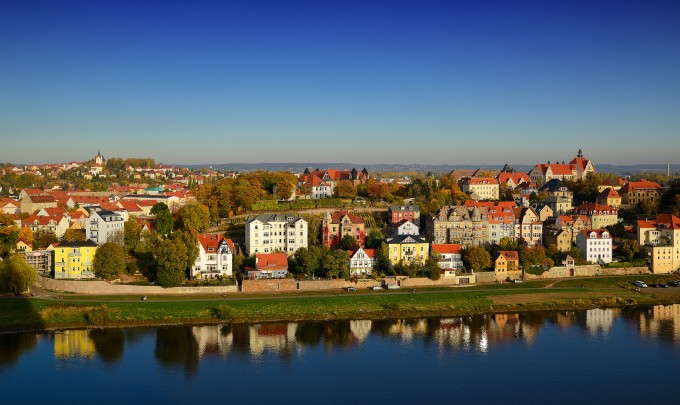 –
70mm, A2.8, ISO 200, 1/80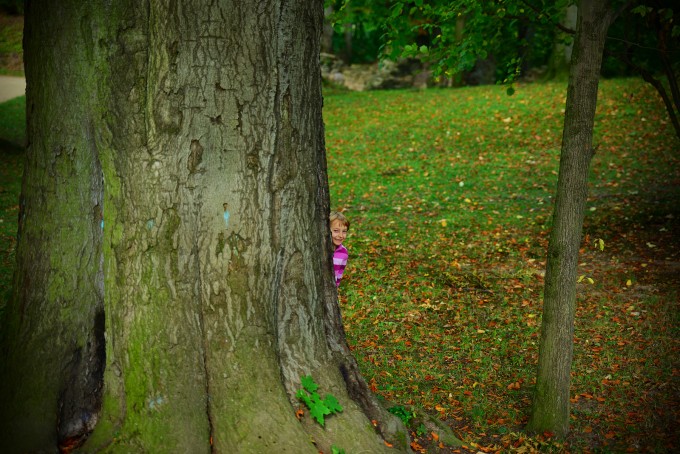 Where is the child??
 –
Dirty little machine…
The biggest problem occured some days ago: massive amounts of dirt on the sensor (a 4 weeks old camera!). I was a little bit shocked in the first moment and googled around. This seems to be a common problem and that is not good. Nikon said, there is no problem. But if a massive amount of expensive cameras are delivered with a dirty sensor there IS a problem – at least at Nikons quality management. Hot discussions going on at DPreview (and other pages). It is known that the dirt comes from somewhere inside the camera and the mirror or shutter finally throws it onto the sensor. So after a first sensor cleaning everyone has a sharp eye on the camera if the dirt comes back and/or if the amount of dirt decreases over time (hopefully it is only a small amount of dirt arose from the production process). So if you are about buying the camera, wait a little bit longer and watch this issue. I'm not happy to say this (because I love the machine) but thats the truth.
 –
Conclusion
Okay, I love the camera, I love the IQ and I love how it fits into my hand. It is a small (not much bigger than the Fuji X-Pro1) power-package, a photo-machine. It has not the sex appeal or the soul of a Leica but it is a reliable partner – it delivers very good quality in any situation – no more no less.
If you want a full frame camera and you are on budget, take this camera and you will be happy. Besides all the technical aspects, some goodies, some flaws, the IQ is just great. It has not the huge file size of the D800 – which for me is simply to much – but you get out the same great pictures. But beware: don't shoot JPG – you will give away much potential. Shoot RAW and tweak the files a little bit – and you will be satisfied 200%.
If you don't want a full frame sensor, forget this type of camera and go with a Olympus OM-D / NEX / Fuji whatever. For anything smaller than full frame you don't need a DSLR any longer. Period.
–
So who should / could buy it?
Everyone who wants to shoot fullframe on budget. Everyone who wants the best possible fullframe IQ on budget. The camera is for every level of experience: it has many simple modes / situation presets for the beginner and it is able to satisfy even the professional user. It has a flash onboard (unlike the Canon 6D!). As a beginner, you are able to grow with the camera – you will never need another one and you will hardly reach it's limits. It is a good investment. It is fullframe for the rest of us.
56mm, A8, ISO 100, 1/100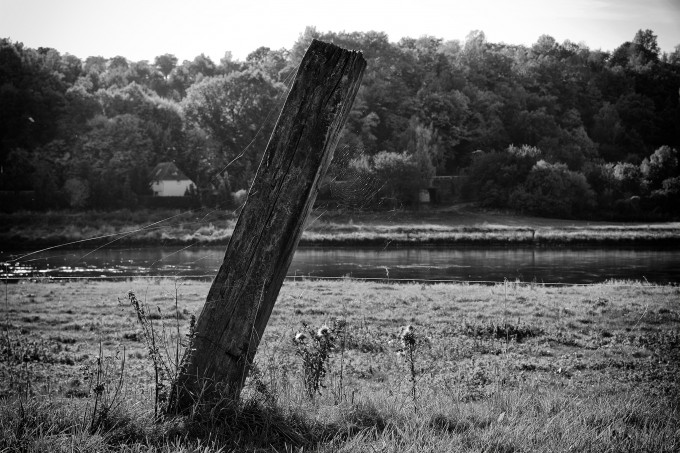 –
24mm, A8, ISO 100, 1/100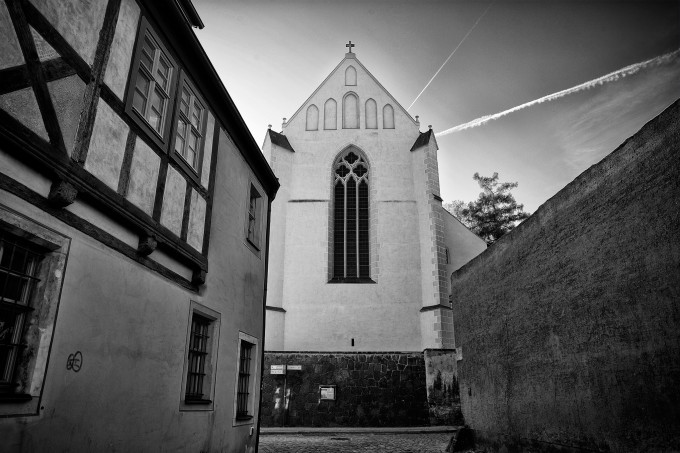 –
66mm, A2.8, ISO 125, 1/80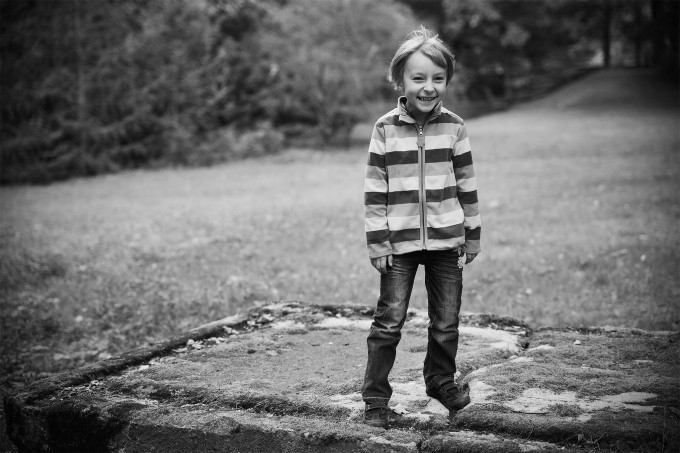 Best regards
Jörg
See his website HERE
PS: From time to time there are discussions regarding the price gap of around 500 Euro between the D600 and the D800. Very often I read things like "forget the D600, add the 500 bucks and take the D800" or "the D600 is a disappointment because its only 500 bucks cheaper than the D800". Sometimes there are recommendations for people who want to upgrade from their small consumer DSLR to leave the D600 out and buy the D800 instead (because of the small price gap). In my opinion such advises are careless. The D800 is a big, chunky and heavy DSLR for professional use. It makes no sense, to spend your last buck on buying a 3000$-body with a standard kit zoom (because no money left for a good glass) and then haul it around in your holidays shooting 36-megapixel monsterpictures (filling up your harddisks) and then watching it with grandma and grandpa on a 1920×1080 FullHD Screen. Last night I read the comments on such a blog (buy the D800 instead the D600, no matter who you are) and one wrote: "Thanks for your great advice. I bought the D800 although I will never need it and it feels so professional to me…" Epic fail.
–
Where To Buy
You can order the D600 BODY ONLY from B&H Photo HERE. It also comes in a kit with the 24-85 Lens HERE.