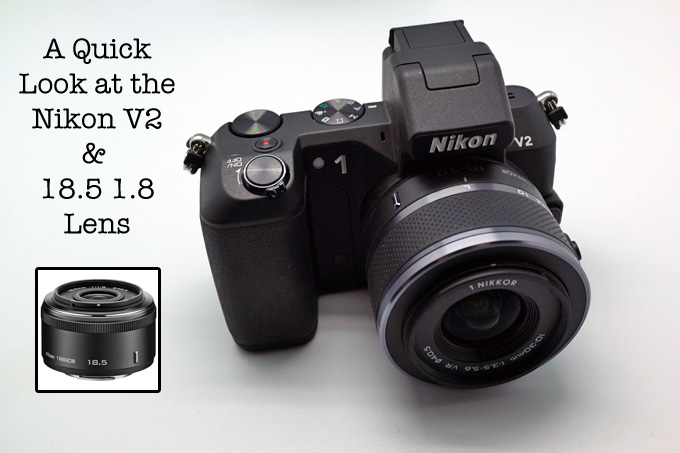 The Nikon V2 Quick Review by Steve Huff
Good day to ALL who are reading this today! I have the flu or some sort of sickness that is giving me a fever, chills, cough and overall yuck feeling but lucky for me I have a laptop I can work on in bed. 🙂  Yes, my dedication to this site is still there even after 4+ years of daily updating and this is due to all of YOU who come here to read. I truly appreciate each and every one of  you!
Before I begin and start typing away about the Nikon V2, which is Nikon's follow up to the semi sort of successful Nikon V1 (which can be had at insane blowout prices right now) let me state that I was not going to review this camera, which is why this quick review is being written quite a while after the cameras release. I just did not think the V2 offered enough of an improvement (on paper) over the V1 and for the cost difference, I could not imagine the V2 to be $600 better than the V1 (current sale prices on V1).
[ad#Adsense Blog Sq Embed Image]
BUT! I had that same point of view with the original V1 which ended up being a camera that I loved (the camera I expected to hate) so if I discounted the Nikon V2 and it ended up being a great and much better camera than the V1 then I would feel bad and we can not have that!
So here I am, getting ready to write about the update to the V1, the Nikon V2 🙂 But one thing that is different today than when i write the V1 review is that we have the Olympus OM-D that was NOT out when the original V1 surfaced so my bottom line conclusion just may be different than it was with the V1. Read on…
The Nikon V2 with the new 18.5 1.8 Lens, IMO the best lens in the Nikon 1 series lineup. The Nikon V1 and V2 can give you superb IQ with a big depth of field.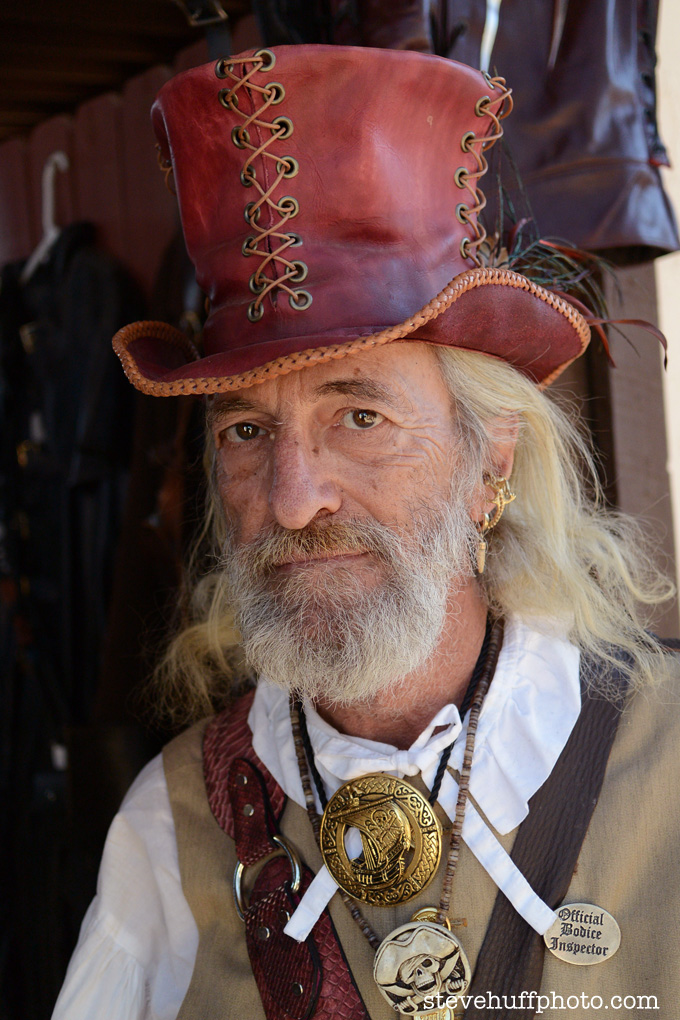 This review will be a shorter and pretty quick review though mainly due to the fact that there are not many huge differences between the V1 and V2. Besides the body design, the actual usability and performance are not that big of a difference unless you really really love a big grip.
So here are the main differences..
We still have a just under an inch size sensor but with more megapixels (10 vs 14)
a new "slow view" mode (another gimmick mode)
new physical dial on the top to choose modes (this IS an improvement)
15 FPS 
new body design with a large deep grip that the original did not have.
135 AF Focus Points vs 45 Focus points (I only use center anyway)
Now has a built in flash for those that like that sort of thing
ISO 6400 max ISO compared to 3200 of the V1
To get the basics and idea of the Nikon 1 system, take a look at my original V1 review HERE and then come back here to read about my opinions on the V2 and if Nikon really improved the V1 enough to consider it at $1000 vs the now blowout $399 V1. Much of what pertains to the V1 pertains to the V2 as there really is not much difference between them at the end of the day when it comes to usability and image quality.
Again, the 18.5 1.8 – click image for larger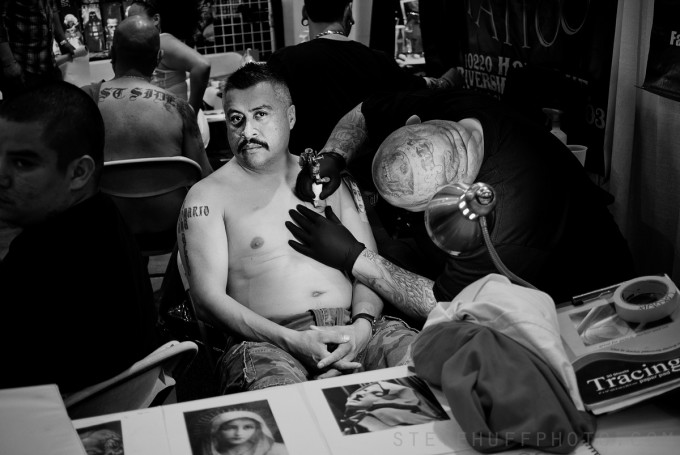 The more things change..the more they stay the same
When Nikon released the V1 they also released the cute J1 which was a dumbed down version of the V1. Smaller, lighter, no EVF, lower res LCD, smaller battery (and life), etc. To me, it was a no brainer to go with the V1 over the J1 and I think Nikon realized this as well because not but a year or so after the J1 release Nikon is already on the J3 (after an awful J2 update which was basically a J1.1) which is in reality not so different than the original J1 except for a few small updates like the V2 from the V1. The J1-J3 even all look and feel the same.
So how about the newer V2? When the V1 came out many asked for improvements in controls..manual dials, grip, etc. Nikon did in fact listen to those requests as the camera now has the mode dial on top and a big fat grip that does help holding the camera. The only issue I have with it now is that it appears to be much cheaper and it resembles a Nikon coolpix P&S to some extent but it is obvious they snagged some design ideas from Sony's NEX system. I appreciate the dial and grip but when shooting the V1 and V2 side by side I personally prefer the V1's style, design and feel over the V2 but I like boxy square cameras 🙂
Nikon added a mode dial which was missing from the V1. This is much nicer than the in menu mode selection of t he V1.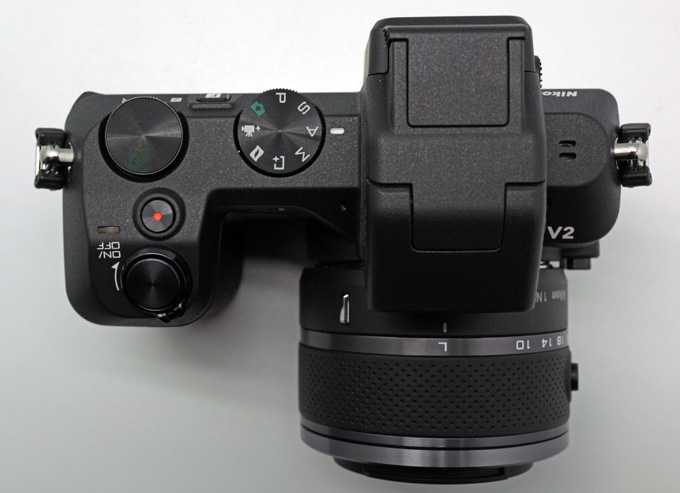 Many will prefer the V2 over the V1 but we have to think…
The V1 is still available (in VERY small quantities) at blowout pricing and image quality wise, both of these cameras are very very close in IQ, ISO, etc. Some will even say there is NO visible difference. You can buy a V1 right now with 10-30mm lens and 30-110 lens for $399. The same setup with the V2 will cost you $996 or almost $600 more. That is a huge chunk of change that can go towards a lens like the fabulous 18.5 1.8 which comes in at under $200. You can read Craig Litten's review of the lens HERE if you have not yet seen it. 95% of images here were shot with the 18.5 1.8 as well and is a lens I highly recommend for the 1 system.
The 18.5 wide open at 1.8 – crisp and sharp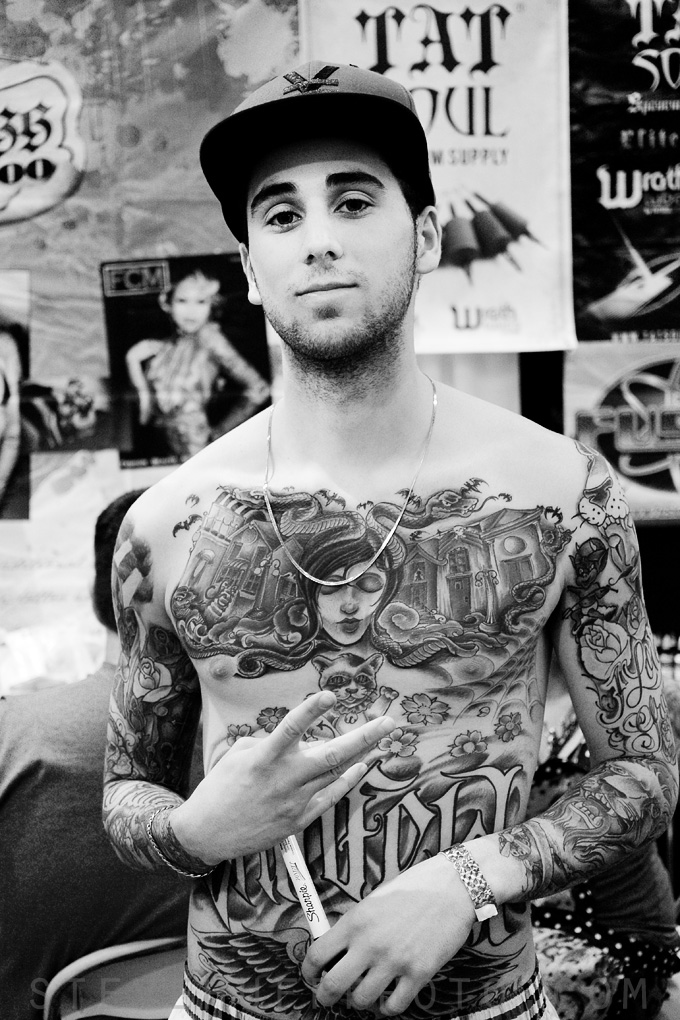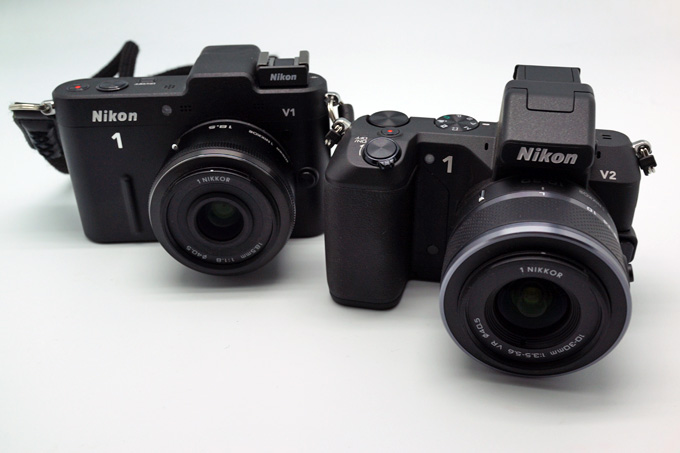 Build & Feel of the Nikon V2
As you can see in the image above, the V2 looks quite a bit different than the V1 that preceded it. The V1 was square, boxy and solid like a mini Leica shaped camera. The V2 is more point & shoot in its appearance resembling a Nikon Coolpix. I much prefer the clean lines and feel of the V1. When the V2 was leaked to the rumor sites the #1 thing being said was "it is UGLY". That started a war between those who preferred the look of the new design against those who hated it. With anything, it will all come down to personal preference but my preference is with the V1 in design and style.
Build wise, they are about the same. Both feel solid and well thought out and the rear of the V2 is now cleaner and more simplified.
The back side o the V2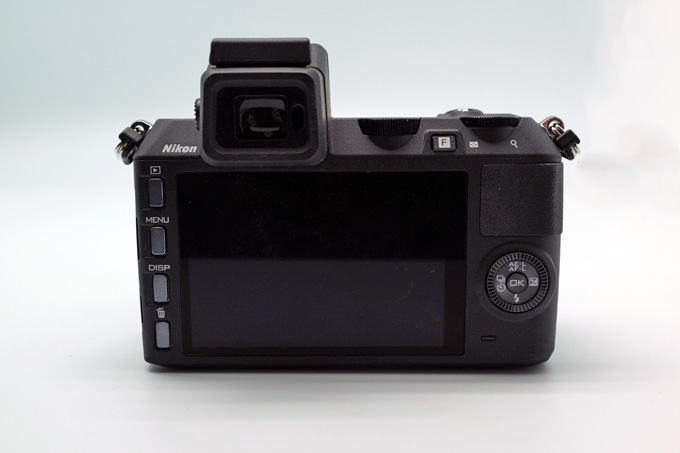 –
And the rear of the V1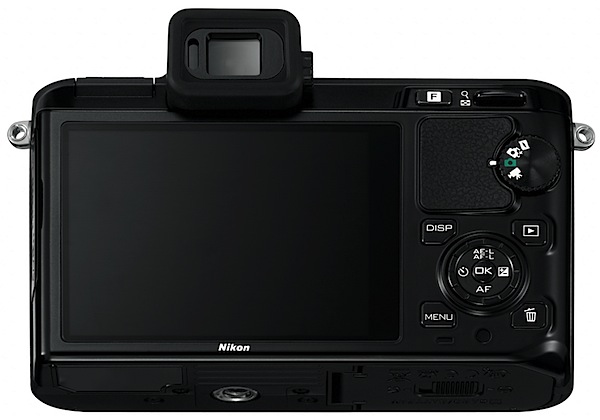 With the V2 you have your buttons on the back left to control playback, menu, display and trash and on the right a simple wheel that allows you to scroll, apply some EV comp, adjust flash and timer modes. The V2 also now includes a built in flash and Nikon has kept the microphone input for you video buffs out there. Overall, the build is equal to the V1 but the design will come down to what YOU prefer in a camera for usability. I am thrilled that Nikon has done away with the silly dial on the back of the V1 which always accidentally switched to movie mode or one of the gimmick modes. No more of that!
Image Quality of the Nikon V2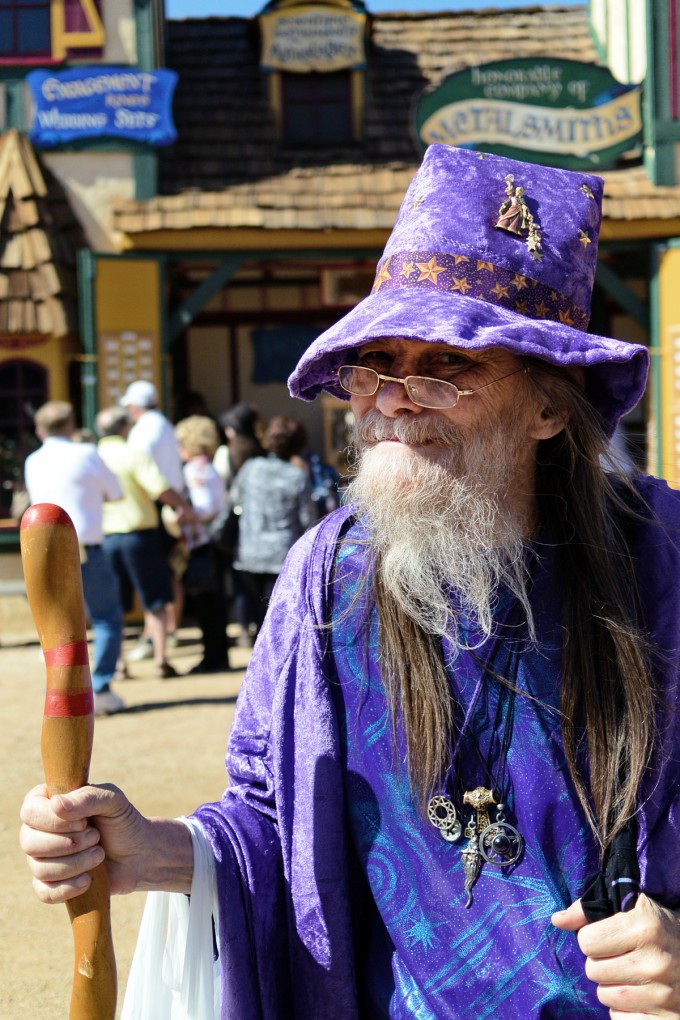 After shooting with the V2 for a week or so I feel the IQ, color signature and overall look of image is about the same as it was/is with the V1. To many this will be a disappointment and other will be happy as it means they can keep their V1 and skip a V2 upgrade. I am not seeing any more detail and in fact, a part of me prefers the smaller 10MP file of the V1. IQ wise, each camera can give you pleasing and sometimes beautiful results with minimal fuss with post processing.
The files out of the V1 and V2 are a bit "hard" with an almost filmish feel to them. They have some slight "grit" to them and you will not see ultra smooth and buttery results like you can get with camera that have surfaced since the V1's release. A cameras such as the Olympus OM-D is a much better camera in my opinion with better lenses available, just as speedy in AF and operation, less image noise, and not far off from the V2 price tag. But the V1 and V2 do offer something unique, and that is IQ that is much different than the Olympus OM-D, NEX-6, or Sony RX1. It is all about "feel" but a part of me thinks Nikon delivered "too little –  too late" with the V2 due to all of the competition out there at similar prices, even their own V1.
*See my Sony RX100 review which uses the same sized sensor.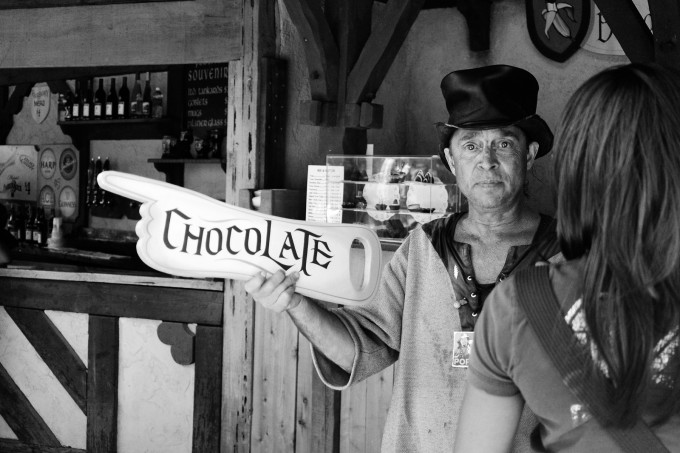 The IQ from the 1 series is what I call "simple". When you aim the Nikon V1 or V2 and press the shutter button, the results may surprise you once you go back and see the image on your screen. Do not judge them on the weak colored and not so sharp EVF as they will appear much nicer on your computer screen. The Nikon V2 is a camera one will get if they want small, fast, and sharp detailed results with that Nikon color signature and a film like result. Because of the lack of shallow depth of field the results can be very "documentary" like. Like using an old film camera with slow lens attached. Simple. But simple can be good.
Of course using the 18.5 1.8 helps with some shallow DOF but even so, you still do not have anywhere  near the shallow DOF capabilities of larger sensor cameras.
Be sure to click each image to see it in the correct form – larger and much more detailed. The site shrinks them here and they do not look their best unless clicked on. One of the shots below was taken with the V1 🙂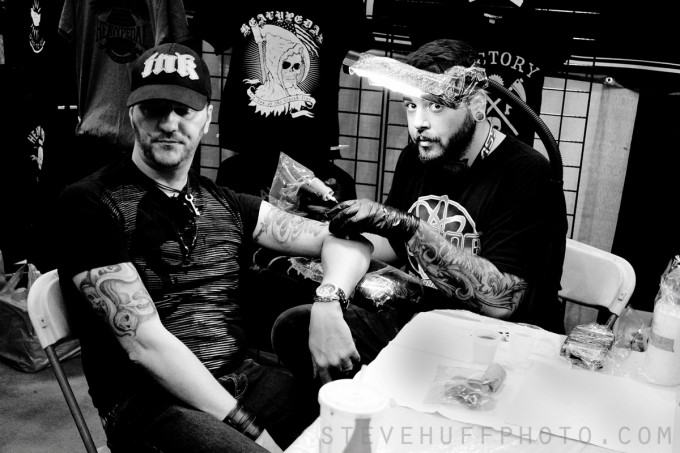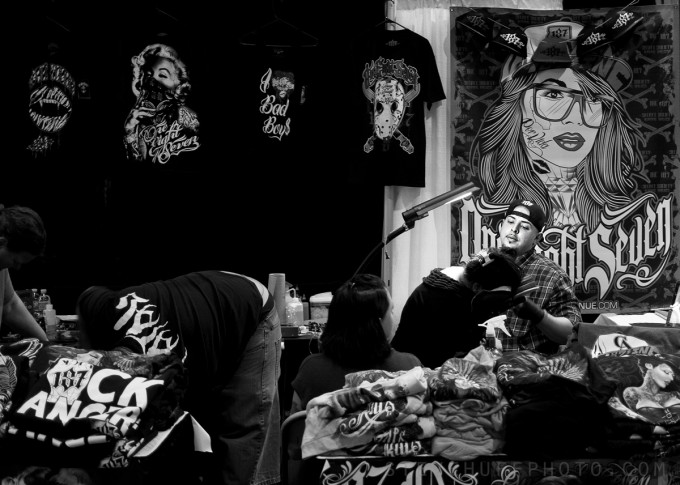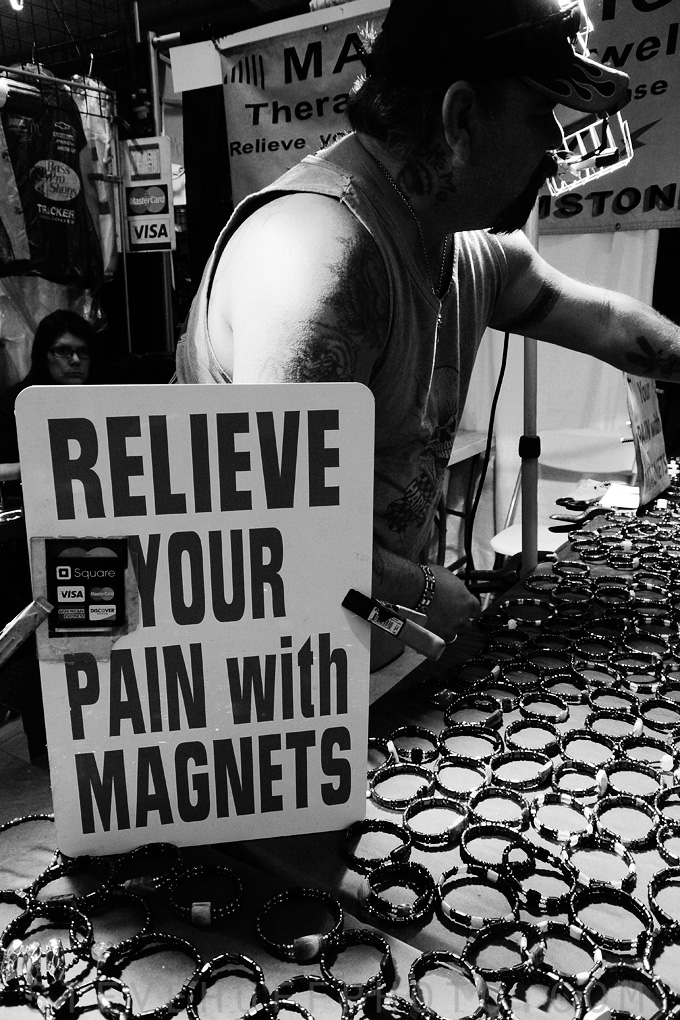 I refer to the Nikon 1 series cameras as giving us "real" results due to the limited shallow DOF use. What you get is more like reality and what we see in the moment. So as for the IQ of the V2, I like it just as much as I did the V1 when it comes to IQ and usability but like I said, today we have many more choices including the Olympus OM-D, Sony RX100, and upcoming Fuji X100s. These make  the almost $1000 price tag of a V2 and lens a little harder to swallow TODAY. Especially when the V1 was just cleared out at insane prices of $299 for a one lens kit and now $399 for two lens kit. I have a feeling that Nikon made many less V2 bodies and kits than they did with the V1 because B&H must have had 1000 V1 and one lens kits they cleared out at $299. The V1 just did not sell in the quantities Nikon had hoped for.
But speaking of "close outs", it also makes me think Nikon will do the same with the V2. In 9-10 months we may just see these being cleared out at ridiculous prices which is why I say if anyone is interested in the 1 system now, the V1 is the way to go. At the time of this writing B&H Photo has just a handful left of two lens kits for $399 and the deluxe kit for $799. Check them out HERE.
So what are my thoughts on the IQ of the V2? Well, to these eyes it is pretty much the same as the V1 and I love the IQ from these cameras when I want a different "feel" to the photos. It is s step up from a point and shoot for sure but again, if you want shallow depth of field with super creamy out of focus backgrounds there are many other cameras that can do this much better.
The Nikon 1 series is about size, speed, and take anywhere great results and  the V2 is the "enthusiast" model in the lineup when compared to the J1, J2 and now J3.
–
Quick & Dirty comparison – Nikon V1 vs V2 ISO 3200
Here is a full size out of camera file – same settings using the 10-30 lens. Click each image for full size file. ISO 3200.
1st image is from the V1 at ISO 3200 – click it for full size.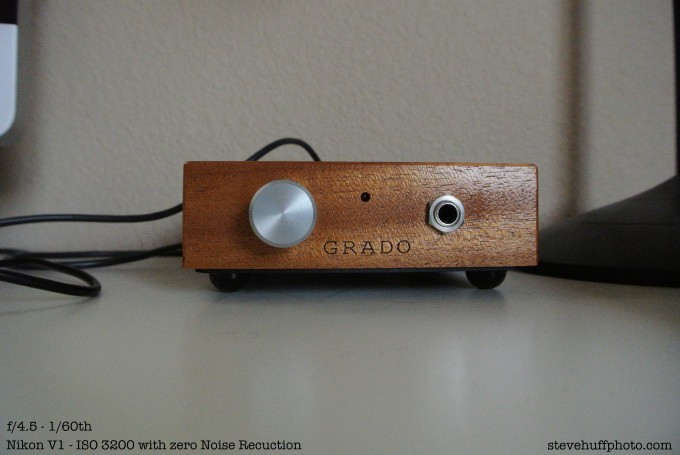 –
Below Nikon V2 at 3200 ISO – click it for full size file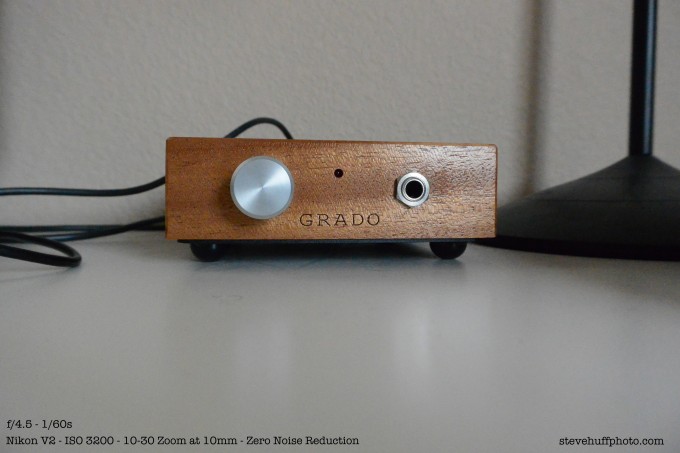 Pros and Cons of the Nikon V2
PROS
Slightly Smaller than the V1

New grip adds grippage
New "real" control dials
Great HD Video
Very fast to AF and lock on with phase and contrast detect AF
Sharp results with Nikon color
Can shoot at ISO6400 vs 3200 from the V1
Built in EVF is always a plus
CONS
Nikon changed the battery – should have stayed with the V1 battery

Small sensor can have limitations with dynamic range and noise
Sensor not as good as Sony RX100 1″ sensor
No tilt-a-ble LCD
EVF stayed the same
VERY stiff competition today from Olympus, Sony and Fuji
Not a huge improvement over the already nice V1
New design is not the best looking
Waking from sleep can be a pain in the rump
–
A few full size files from RAW
Below are couple of images from the V2 direct from RAW using Lightroom. You can click them for full size.
The 18.5 at f/2.2 – Very sharp and this is the Depth of Field you can expect wide open when up close to your subject. Click image for full size.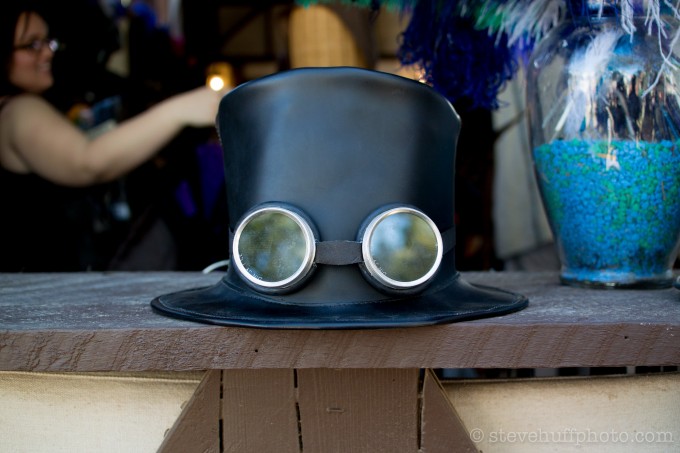 –
This one was shot at f/2 with the 18.5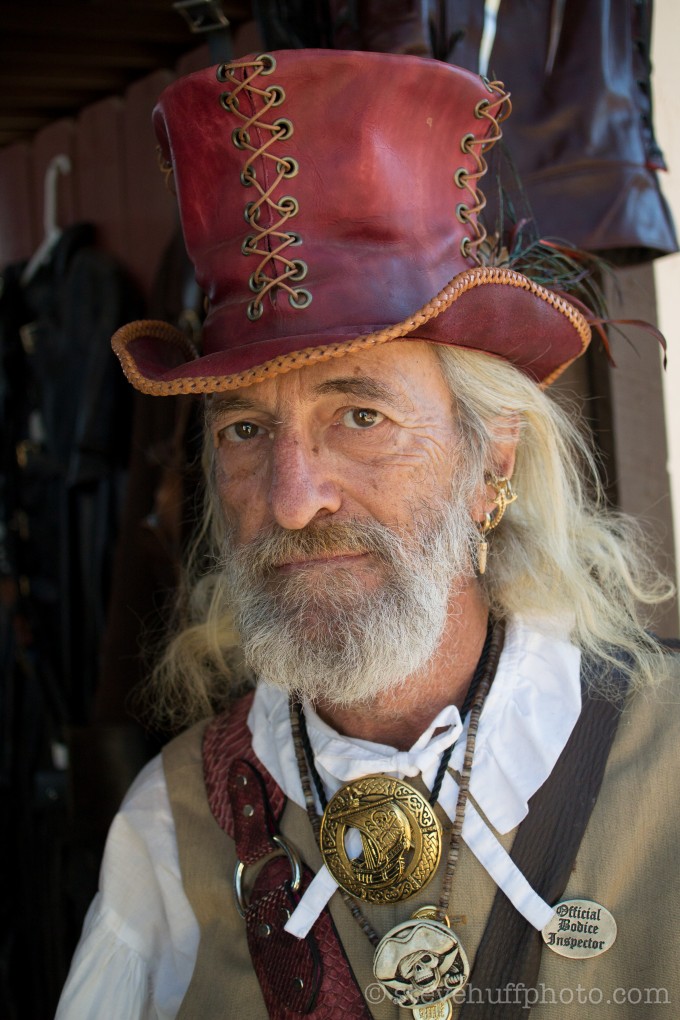 –
again, the 18.5 but at f/4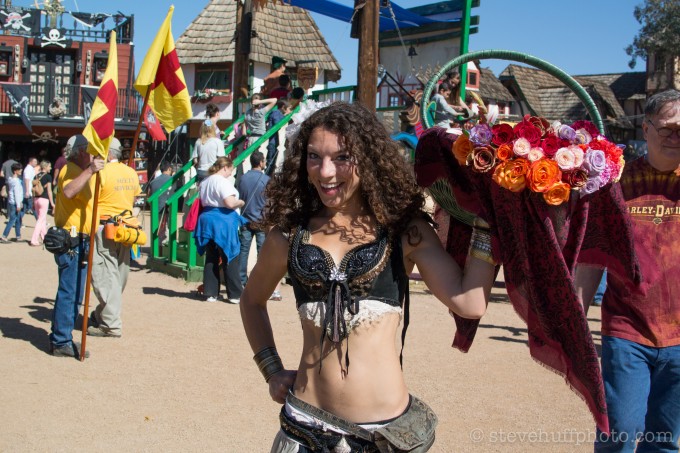 My bottom line conclusion on the Nikon V2
If you are interested in the Nikon V1 system TODAY, even with killer competitors out there then I highly recommend going with a V1 deal while they last. They may be and probably will all be gone within a week or two of this review posting but at $399 for a V1 and two lens kit, that is steal compared to the same V2 kit at under $1000. IQ is pretty identical between the V1 and V2 and most shots you will not even notice any difference in real world shooting. I was enthusiastic about the V1 because at the time there was nothing out there with the size, build, speed, metering and AF capabilities to match it and even with the small sensor, results were great. Today it is a different story (OM-D) and Nikon just has not done enough with the V2 to up the ante or make me want to buy one, even over a V1. They even changed the battery which I thought was a great strength of the V1.
If you want a grip, more AF points, and prefer the 14 vs 10MP then go for the V2 but I have to say at this stage of the game, there are better camera for the same or a little more money. After the insane V1 price drop to $299 with the 10-30 I feel that Nikon may do the same for  the V2 in 9-12 months. A camera is NEVER an investment but Nikon themselves may not seem to know where to take the 1 series. Maybe the V3 will have it all.
Still, the Nikon 1 system is highly capable and can deliver great results. It is far from a "toy" camera that some claim it to be. It may not offer "pro" results due to the small limited sensor but it is fun to use, has great and accurate AF, metering, color and JPEGS are also very nice. This is a camera I would take with me on vacation and just shoot shoot shoot with. I know the results would be great. Sometimes we do not need the ultra power of the pro cameras and shooting with something like a V1 or V2 can be a lesson in getting more from less. More fun and more keepers.
With that said, anyone can get great results with the Nikon V1 or V2, my only niggle is the cost TODAY when compared to other camera offerings. If you already have a V1, no need to upgrade just yet 🙂
As for the 18.5 1.8 lens, I can not recommend that one enough. It is my fave 1 system lens. You can buy it HERE.
Where To Buy?
You can buy the V2 at B&H Photo or Amazon, two dealers I highly recommend.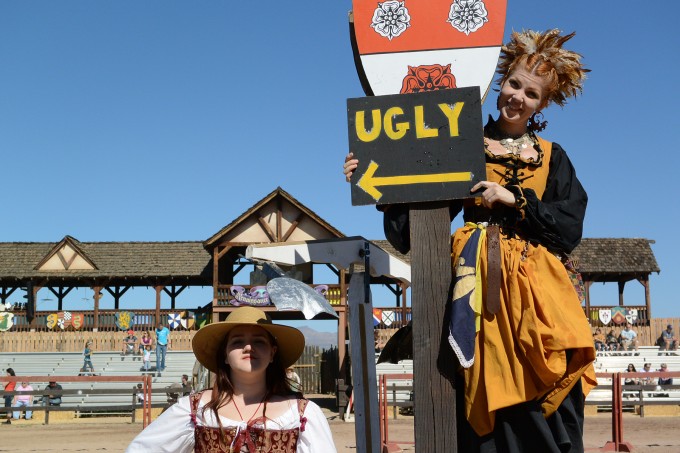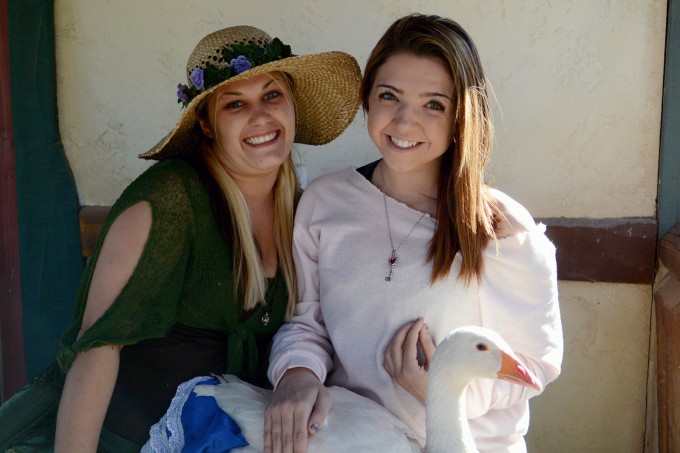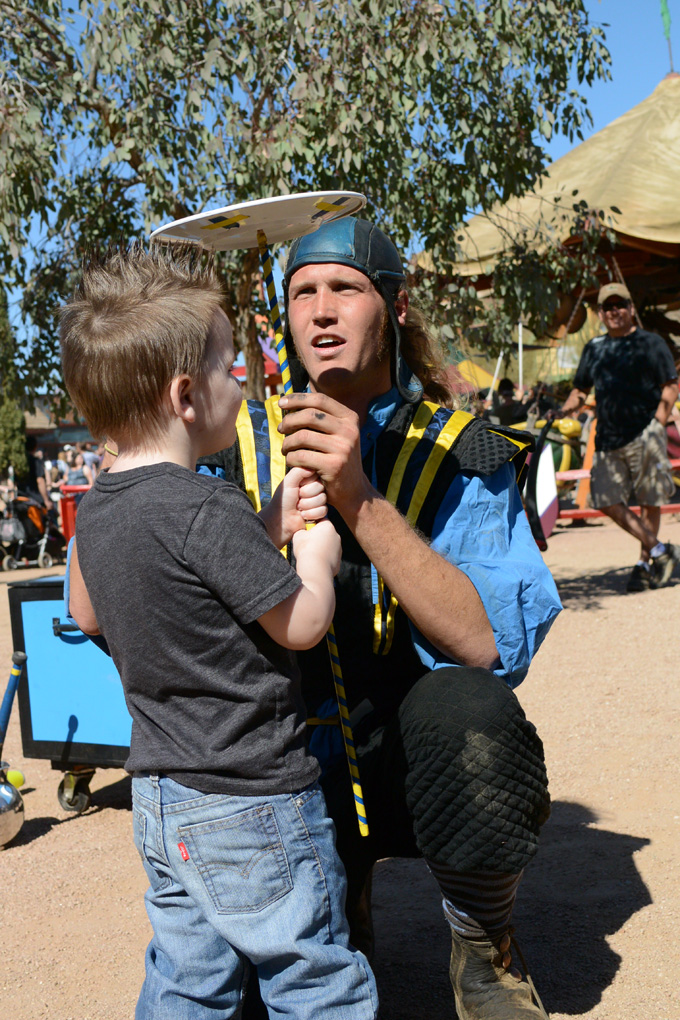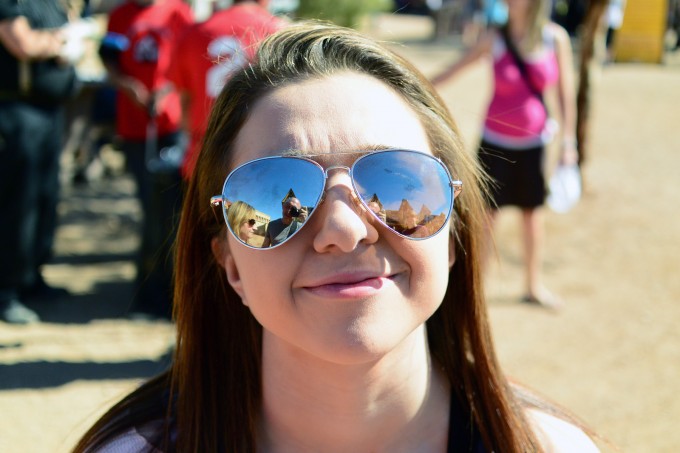 HELP ME TO KEEP THIS SITE GOING AND GROWING!! IT'S EASY TO HELP OUT & I CAN USE ALL THE HELP I CAN GET!
PLEASE Remember, anytime you follow my links here and buy from B&H or AMAZON,
 this helps to keep my site going. If it was not for these links, there would be no way to fund this site (and the cost these days to keep it going is pretty damn high), so I thank you in advance if you visit these links. I thank you more if you make a purchase! I have nifty search bars at the upper right of each page so you easily search for something at either store! I currently spend 10-14 hours a day working on this site and the only way that I can pay for it is with your help, so thank you! Currently my traffic has been increasing but my funds to pay for the site has been decreasing, so any help would be GREATLY appreciated!
Even if  you buy baby food, napkins or toothpicks at Amazon it helps this site, and you do not pay anything extra by using the links here. Again, you pay nothing extra by using my links, it is just a way to help support this site, so again, I thank you in advance 

 More info is here on how you can help even if you are NOT in the USA as I have Amazon links to Germany, United Kingdom and Canada as well!
If you enjoyed this article/review, feel free to leave a comment at the bottom of this page and also be sure to join me on twitter, my facebook fan page and now GOOGLE +!
Also, you can subscribe to my feed at my subscribe page HERE and read these posts in your browser or news reader!