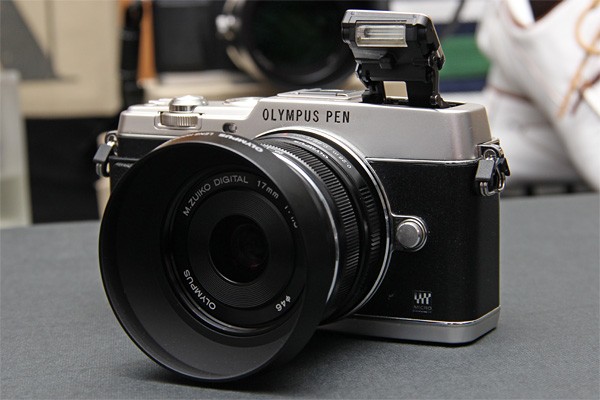 Olympus does it again with the super sexy new E-P5!
As reported on rumor sites over the past week or so, the new Olympus E-P5 which is the successor to the E-P3 will be arriving soon. The new sexy looking E-P camera now has a 16MP sensor, a tilt LCD, built-in WiFi, 5-Axis IS and a 1/8000s top shutter speed. Basically it looks like it could be an E-M5 in a PEN body. Some will appreciate this as the PEN style is slim, sleek and sexy where the E-M5 design is like a micro vintage SLR. I will of course write more on this as news develops because as many of you know, I love the PEN series as much as the E-M5 🙂
I find the design to be nicer looking but…why did Olympus omit the built-in EVF this time? They had a chance to include it here and make a killer addition to their lineup. Maybe they thought it would be too similar to the E-M5, which is still their flagship camera for Micro 4/3. They also want to sell the external EVF so I guess that was their plan. My prediction? This camera and the 17 1.8 will make for a fantastic and FAST street machine as each new PEN just gets better and faster and each model has less compromises than the previous model.
I admit though, the camera looks sweet and I am excited to put it through its paces with some of the best Oly glass as soon as it hits. I expect it to perform similar to the E-M5. We shall see!
Pictures are from mobile01.com