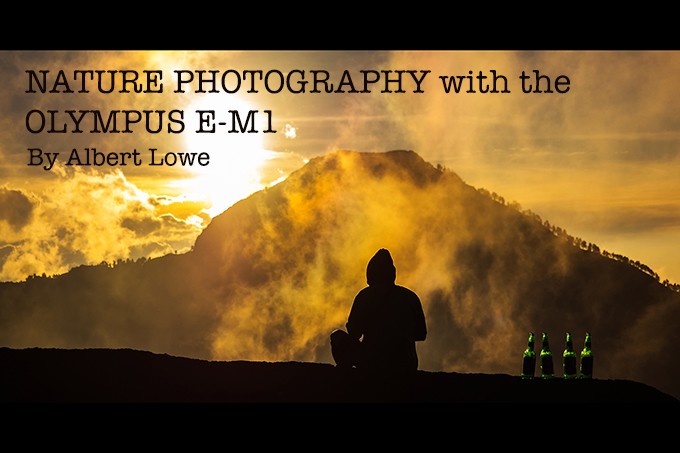 Nature Photography with Olympus OM-D E-M1
By Albert Lowe
Hi Steve, thanks for this opportunity!! Love your website, very informative camera and lens reviews. Keep up the good work.
I started photography when I'm in junior high school, at first I was just shooting for families, friends, and events. Yeah, those kinds of stuff. But then a professional photographer inspired me to do more and teaches me the basics of photography. From an ordinary student that pretty much play games everyday now loves to viewing pictures, I found a passion that changed my life completely, it's called PHOTOGRAPHY.
My first camera given by my dad is an Olympus PEN E-P2. It's simple to use and perfect for starters. I spent 1 year with it, learning, practicing. Love this camera. Had good memories, and bad ones too. In 2012, Olympus announced a new mirrorless camera called the Olympus OM-D E-M5. I bought it and wohoooo!!!! An awesome camera!! Yeah!! Small, awesome IQ, fast AF, well worth the money. I love the kit lens, not because of the quality, but because of the macro feature. Because of that lens I can do macro photography and quickly I fell in love with macro. Spent 1 year too with the E-M5, then comes the Olympus OM-D E-M1. After some thought and conversation with my parents… JUST SHUT UP AND TAKE MY MONEY!!!! I sold my Olympus PEN E-P2, OM-D E-M5, my dad's old Canon EOS 50D to get the E-M1 and the awesome kit lens, the 12-40mm f/2.8.
The day before I buy this camera, I was very excited. So excited that I smiled almost every time at school, even my teachers and friends thought I'm crazy. The next day, I have the E-M1 on my hands. I don't think I have to tell my feelings, I'm pretty much sure you guys know already…. Anyway, it's been 1 year I shoot with the E-M1 and I'm going to share my thoughts, experiences with the camera, what I like and dislike, suggestions for the new E-M1 MKII. Oh and yeah, I'm also gonna compare the E-M1 with the Canon EOS 5D Mark II, I had the chance of using it with the 24-70 f/2.8 , 70-200 f/2.8, and 100mm macro L lenses. I usually shoot with RAW files as it gives me the extra quality and the extra editing capabilities for post-processing.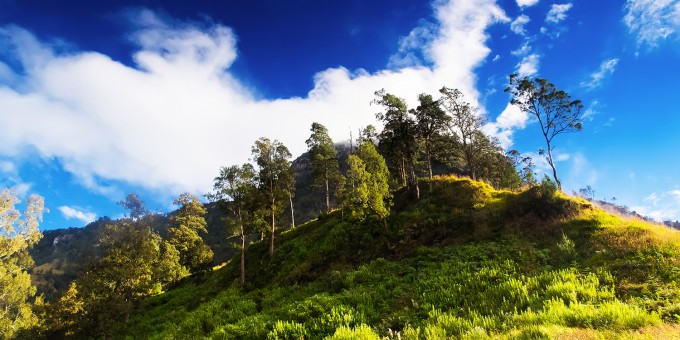 What are my thoughts? (In general)
The E-M1 is simply a fantastic camera. An improvement from the E-M5 in many ways.
Here are the improvements I noticed from the E-M5:
1. The grip is very comfortable
2. Although it's larger and heavier than the E-M5, it's still small
3. The AF is improved and quicker, especially with the 12-40mm lens
4. 5-axis IS is updated!!! Yeah well… Let's just be honest, it's an overpowered feature
5. FOCUS PEAKING!!!!
6. FPS is quicker, making continuous shots more better
7. Timelapse, although i don't use that feature a lot but it's nice
8. EVF is much more enjoyable and more durable
9. And so on
10. Still, the E-M5 is a fantastic camera.
I'm pretty much a guy that loves nature, so i really like photography that has something to do with nature (Wildlife, landscape, etc.)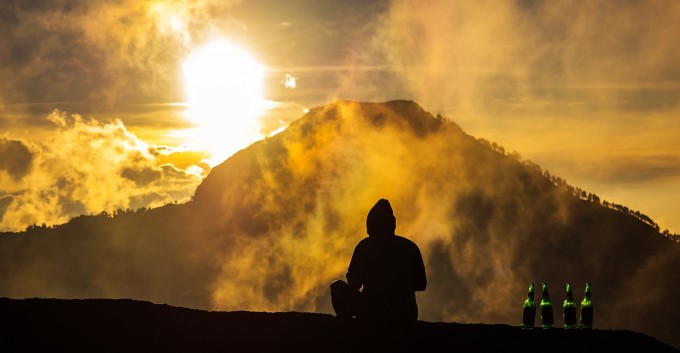 So, what's it like to shoot wild life with the E-M1?
Most of my wildlife shots are with the Olympus M.Zuiko 60mm f/2.8 Macro lens & the Olympus FL-600R flash , some uses
the Olympus 12-40mm f/2.8 PRO lens. (Seriously, can't wait to try the Olympus M.Zuiko 40-150mm f/2.8 PRO lens)
Here are my thoughts:
1) The camera is small, so carrying it for photo shoot is very comfortable. I never feel tired of carrying that camera
2) The AF rocks, but in macro photography sometimes i prefer to use manual focus because sometimes the AF hunts
for seconds. But still, AF is usable in macro photography. As for other wildlife shots i use AF and it's a 99% chance of
always getting the right focus.
3) The IS helps a lot, it stabilise the Live View for a much convenient shot and helps reduce the shake
4) Weather shield helps a lot, you'll wish every camera and lens has it
5) I usually don't exceed ISO more than 400, but sometimes I did surpass to ISO 1000 or even higher. The IQ is still good.
As long as the light is supportive.
6) Focus peaking helps a lot. Making manual focus much more easier.
7) I find that the Olympus M.Zuiko 12-40mm f/2.8 PRO can actually take close-up shots pretty well too. Perfect lens all
around for the E-M1
I have an experience in wildlife photography. I was going on a trip to the Thousand Island in Indonesia. Most of my shots are from my GoPro Hero3+ Black Edition because the main activity is snorkling. But somehow on that island, there is a goat. Yeah, a goat. And it's a crazy one. Always running and trying to ram someone like a bull. I wanted to get a shot of it with the E-M1 but it flee already. I decided to track it down but my friends tell me to just give up. But I didn't mind their comments and headed for the goat with or without my friends help. After 2 minutes of searching, I found it. But when it sees me he fled slowly so i follow it. After a while, it finally settles down and started to get curious of what I am. And then what happened? It walks slowly toward me. I also went closer to the goat so I can shoot closer. I quickly take my E-M1 and shoot it. Most of the shots are close-up because it really is close to me, I could even touch it. The results are wonderful and very rewarding. From that day, I believe that patience, will, and the guts to shoot the animal from a close distance will create outstanding pictures.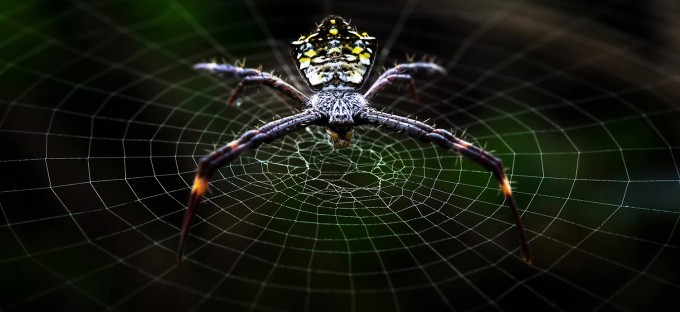 Suggestions for wildlife photography with the E-M1?
1) For macro, a flash such as the Olympus FL-600R is a MUST. A flash ring is even better. Flash can make a really huge
difference as it produces more light to increase the aperture number, reveal more details, pop those hidden colours, and that's what macro photography needs.
2) Gather some guts and shoot closer to the animal. I find that shooting closer to animals produces better result almost all
the time. The E-M1 size is also an advantage for shooting closely as it's appearance is not as bulky as DSLRs that can
scare animals easily when get closely.
3) Maximize the usage of the tilt flip screen. You might have to shoot at low angle when photograph an animal and that
feature helps a lot especially in macro photography
4) Don't forget to customise those Fn buttons. I set Fn1 button for ISO setting and Fn2 button of magnification. It's a really
handy feature and you can quick changes without having to press the OK button
5) When taking pictures of an animal(s), don't just take one photo but dozens. You don't know what that animal will do later
after you take several shots. I usually find that my 10th picture is better than the first one because i constantly change
the focal length, composition, and angles. The expression of the animal can also change and make the shots completely
different.
6) Try do macro shots after raining. You'll feel the magic of water droplets on the insects or spider web as you shoot it with
a macro lens and a flash.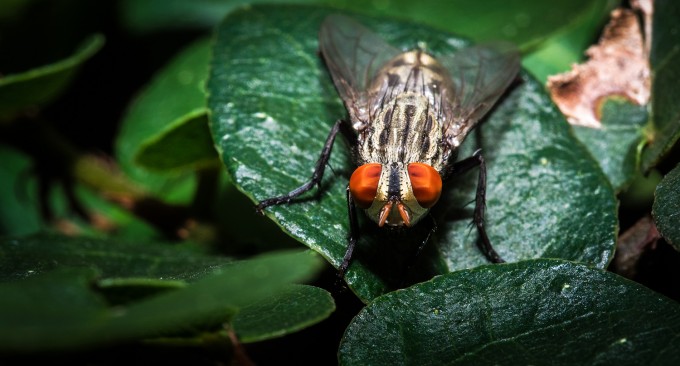 And now, for landscape photography. My thoughts with the E-M1? (My combo: E-M1 w/ M.Zuiko 12-40mm f/2.8 PRO
Lens, polariser filter, Grad ND filter, SLIK travel tripod)
1) The size of the E-M1 is small and carrying it is very easy. I'll explain more later with my experience.
2) The IQ is good for landscape photography
3) Focus peaking really does help when I'm shooting in manual focus for landscapes
4) Weather shield makes the E-M1 very durable and I'm not afraid of getting the camera wet from the rain
5) The dynamic range of the E-M1 is great actually for a four thirds sensor. I can recover lots of highlighted/shadowed
details
6) Sometimes, I shoot stars and milky way with the E-M1. Which means the usage of high ISOs (1000-2000). I kinda feel
the lack of quality compared to the other cameras, but it's still good though. A couple of smart noise reduction can do the
trick or do the image stacking technique.
7) I find that the usage of the Olympus Imaging App can be useful as a remote shutter. I like it. The connection is fast too.
8) Live Time is the most overpowered BULB mode ever!!!! So as Live composite. You can see the process of the image
while on BULB mode. As far as I know, only Olympus cameras can do this.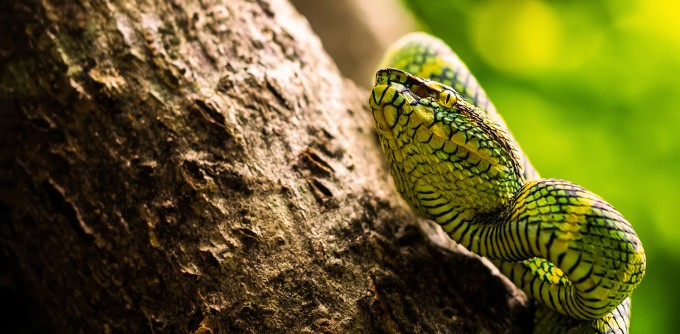 Suggestions for landscape photography with the E-M1?
1) LIGHT. M4/3 cameras can produce FF quality images if the light conditions are favourable. Pick the right time for the
shot you want. It's not surprising for a landscape photographer to wake up at 04:00 a.m just to get the right shot with
the right light.
2) I suggest to use the E-M1 w/ the Olympus M.Zuiko 12-40mm f/2.8 PRO lens for landscape because of it's light size and
outstanding IQ. The focal length is also very useful not just for landscapes but for human interest too. But, if you really
want something more light and comfortable with the usage of prime lens, then go for the Olympus M.Zuiko 12mm f/2.0 or Leica Summilux 15mm f1.7 or Olympus M.Zuiko 17mm f/1.8. The size of these prime lenses are very very small that you
can even fit it with the E-M1 with a waist bag. But keep in mind that those lenses are not weather shield so be careful
when shooting.
3) Your E-M1 is very sturdy thanks to that weather shield. Take advantage of it. You don't have to worry about taking a shot
when it's raining.
4) Always have more than 2 E-M1 batteries with you. Due to the low temperature, batteries tend to drop faster at the top
of the mountain. Use silica gel or warm cloth to protect your batteries.
5) Always don't forget to bring your camera and lens cleaning kit, a lens pen might do at least. You don't want your shots to
be dirty just because you forgot to clean the lens. Beware of dirty sensors too. It's a pain in the ass to see pictures with
slight black dots because there's a huge dust on the sensor. Because the E-M1 don't have a mirror on the front of the
sensor, the chance of a dust to enter the sensor is larger than DSLRs.
6) Hiking with a fellow M4/3 user is always a good idea as you can learn much more stuff and tips to get awesome photos
with an Olympus or Panasonic cameras.
7) Take advantage of the Olympus Image App, use it as a remote shutter so you don't have to touch your camera for
changing the settings.
8) If you're going to hike a tall mountain, I suggest you to hire a porter (Supportmen that helps you carry your supplies).
Ask for their help to carry your other supplies such as tent, food, etc. so you can focus to carry your own camera or
maybe grab a snapshot without have to worry you might get tired because of carrying the other heavy equipments.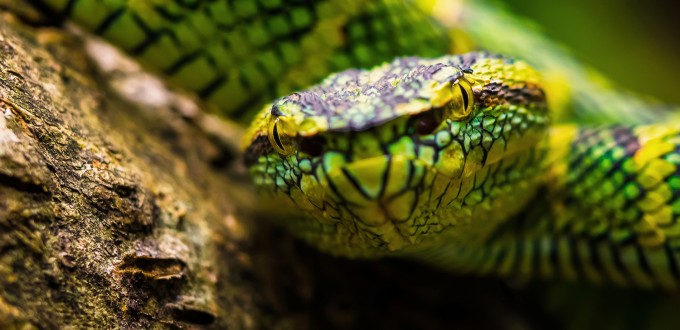 This is an important experience that changed my photography life forever:
I had once an experience in landscape shooting. In May 2013, I took a flight from Jakarta, my hometown, to Lombok, an
island near Bali, to climb Mount Rinjani (3625 dpl i think. It's the second tallest active volcano in Indonesia). The mountain is known for its beauty scenery. The sky is awesome, the lake is awesome, the hot spring is awesome (If you're going to Rinjani, I suggest to try the hot springs, it's very very relaxing and worth your time.)
The camera of choice? Canon EOS 5D Mark II w/ 16-35mm f/2.8, 24-70mm, and 135mm f/2.0. I also bring the Manfrotto tripod 484RC2, several filters, additional batteries, and so on. All carried in a Lowepro Flipside Sport 15L AW. The total weight of all of them when i checked at the airport? 8kg!!!! That's even heavier than my friends normal carrier. Back then, I believe that the 16-35mm would be awesome for the ultra wide shoot, 24-70mm for standard shots, and 135mm for human interest photography.
Sounds cool right? 3 L lens with a full frame body. But in reality, IT'S NOT!!! My camera bag is so so so heavy that I become too tired of carrying my carrier (Main backpack for hiking) and my camera bag. When I reach the campsite, I didn't take my camera out. Why? Because I'm so tired. My will to shoot has gone. All i wanted is to sleep. ZZZZzzz I immediately regret my decision. I should have just bring the E-M5 w/ the 12-50mm (I still didn't bought the E-M1 yet). Instead of cool landscape shots, I only shoot human interests back when I'm on the mountain. But I did create some good shots though after I decent from the mountain and went to a local beach.
In June 2014, I'm back to that mountain and this time I bring the E-M1 with the Olympus 12-40mm f/2.8 PRO and the SLIK travel tripod. It's so light that I can move much faster, my will to shoot is raging and burns to get those beautiful shots, and I feel like a boss. Because I feel more energetic and not tired, my shots are better too. The conditions are better to actually The tripod is also very light compared to my heavy Manfrotto for the 5D Mark II. Oh and by the way, the E-M1 is so small that I didn't bring my big Lowepro bag instead i put in my waist bag, and it fits!!
Once when I was in junior high, I was a Canon fanboy that pretty much say "Nikon sucks!!" to my friends (I'm trying to be honest here). I believe that Canon is the most superior camera system in the world. However, due to the Mount Rinjani incident, somewhat I kinda "hate" my 5D Mark II and started to realise that all cameras are actually good and the act of being a fanboy is omg… so embarrassing. I realised that those type of acts are the ones that destroyed the photography community, newcomers will feel very uncomfortable with these kinds of act. Nowadays, I never dislike camera brands. I like all of them. Canon, Nikon, Sony, Olympus, Fuji, Panasonic, etc… They created wonderful cameras. Remember, it's the one that behind the camera that matters, the PHOTOGRAPHERS.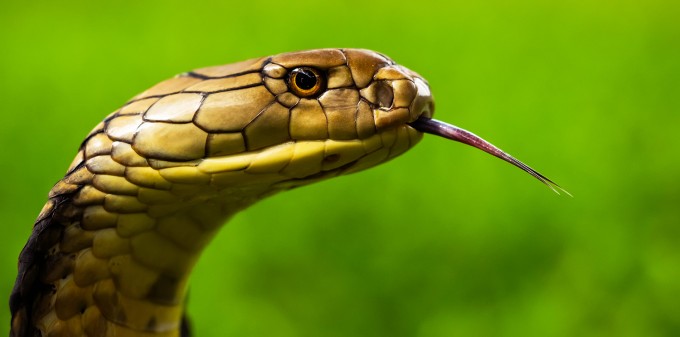 So, here's what I like about the Olympus OM-D E-M1 in general:
1) Great build quality
2) So many awesome features
3) Menu system (Now the Olympus OM-D menu system is considered by many as hard. I admit when using it the first time I was confused. But after a month using it and learned the menu, I think that the menu is actually functional and awesome)
4) 5-axis IS is great. And over powered also. Why? Think of it. Every single lens attached to the E-M1 has an IS although it
actually don't have one. Because of the in-body IS, Olympus can create awesome lens with much cheaper price because
all of their lenses don't need IS, the iS is in the body. In my country, the Panasonic 12-35mm f/2.8 OIS is more expensive than the Olympus 12-40mm f/2.8 PRO lens just because the Panny have an IS that increased the price.
5) Outstanding overall image quality and dynamic range
6) AF is fast, really fast even
7) Awesome EVF, feels more comfortable than an OVF in my opinion
8) The fps is fast
9) The camera is very responsive
10) The one thing that make me love this camera so much: The SIZE. IT'S SMALL!!!
11) Small sensor. Now this is actually what I like and dislike. Due to the smaller sensor, the body can be smaller and so the
lens too. Which means more convenience for shooting.
12) Many customisable buttons
13) The buttons are big and very comfortable
14) Weather shield is a beast
15) Live bulb and Live Time (Live composite can be upgraded to the E-M1 with firmware update) is no damn nice!!!
16) All Olympus lenses are full-time MF lenses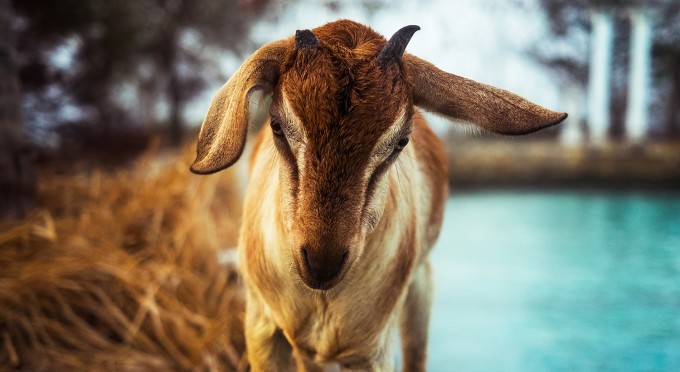 Here's what I don't like about the Olympus OM-D E-M1 in general:
1) Battery is kinda not that strong, I know it's a general problem for a mirrorless camera but still, it's kinda annoying.
2) I don't know if you guys have this issue or not, if you playback an image, sometimes the image is pixelated when zoomed
in on the camera's LCD. But when imported to the computer, the image is normal, no pixelated problem.
3) Low light. I feel that the biggest weakness of M4/3 cameras compared to APS-C cameras is the low light capability. I'm
not saying that the E-M1's low light is awful but it's just lacking. They should focus on improving the sensor's low light
performance.
4) Small sensor. Now this is actually what I like and dislike. Due to the smaller sensor, I get less DoF. But that's not much
of a problem for me, I can bear with it. The issue is that smaller sensors can't handle high ISO very well compared to
APS-Cs and Full Frame cameras.
5) Video mode. I know it has nothing to do with photography, but nowadays, many photographers are interested in
videography. One of those interested in videography is me. It's kinda sucks that for a $1500 camera you get only
1080p 30fps. I really wish that they give RAW video mode and 24fps. 4K is not necessary yet but it'll be awesome.
But at least they improved the video in the E-M5 Mark II. I'm very happy about that.
6) The price.. I think it's kinda too high or maybe that's just my country. Inflation is so high. Gotta move to USA as fast as I
can.
7) So mmmm…. Yeah i think that's the only thing I found problematic about this camera
And now, it's time for E-M1 Vs 5D Mark II based on my experience using it (M4/3 Vs Full frame):
1) Build quality: Both of them are great
2) Size: Without doubt the E-M1 is much smaller and I like it. The 5D Mark II is just a big beast that can cause my arms to
feel tired after 1 week of using it.
3) Handling: The E-M1 is smaller and I like it better than the 5D Mark II. But it depends on people though, because some
actually prefer larger cameras because it has larger grip that fits with their hands.
4) AF: Easy. E-M1 wins, the 5D Mark II isn't designed for fast AF, it's more about getting that superb IQ for it's class back
when it's released. But the 5D Mark II's AF is still usable especially put in some high quality L series lenses such as the
24-70mm f/2.8 and 70-200mm f/2.8 L. I also find that the AF system in DSLRs are better for shooting sports so I
actually use the 5D Mark II for sports instead of the E-M1 (REMEMBER: I haven't tried the 40-150mm f/2.8 PRO lens yet.
maybe that lens can transform my E-M1 into a better sport camera than my Canon). But if your gonna go sport
photography, don't use 5D cameras, use 7D or 1D cameras.
5) Low light: The 5D is better in my opinion due to the larger sensor. I even once shoot with ISO 25600 on a concert.
Although the low light performance isn't that great nowadays but it's good actually back in 2008 when it's first released.
6) IQ: Actually I see almost no difference but it's just that the 5D has higher resolution so yeah the 5D wins but seriously,
the E-M1 can catch up and even better than the 5D Mark II as long as the light is enough.
7) Features: The E-M1 wins because the controls are better and besides, it's a newer camera than the 5D Mark II.
8) DoF control: The 5D obviously wins due to the full frame sensor so creating bokeh pictures is easier with the 5D. But still
the E-M1 can create bokeh pictures too. Give it a fast lens and you can still create a bokeh picture with the E-M1.
9) VF: I find EVF (E-M1) to be more useful compared to OVF (5D Mark II), the EVF of the E-M1 is very responsive and
overall I prefer the EVF rather than the OVF. But OVFs are still very responsive and more natural looking.
10) Video: 5D wins. 1080p with 24fps is available. Olympus only has 30fps. The only thing that I like about the Olympus
for video is the 5-axis IS. It's very well stabilised, and not all Canon lenses have OIS. But in the end… When you shoot
a film, gimbals are much more useful and create better results in terms of quality and stabilisation than normal IS.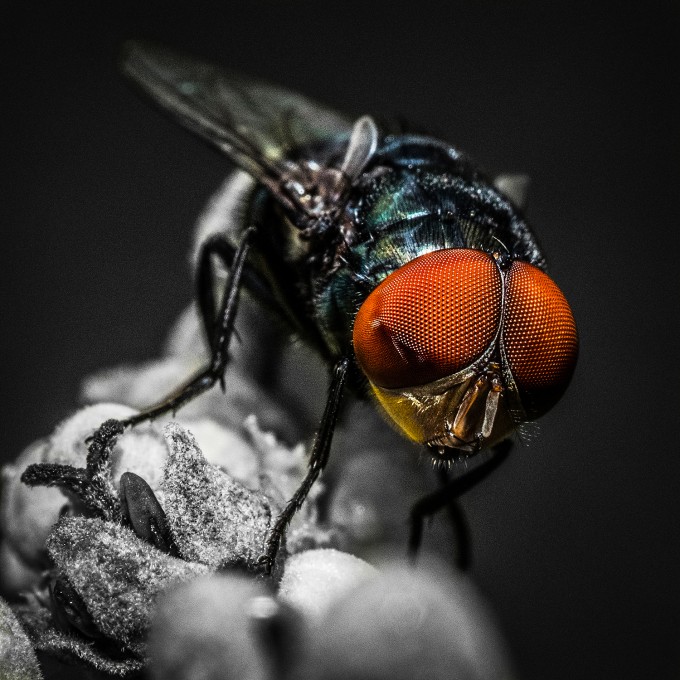 Suggestions for a new E-M1 MKII camera:
1) Video update please: 1080p that can do 24, 25, 30, 50, 60 or even 120 fps. RAW video. 2.7K can also be a nice upgrade
2) More Fn buttons please. Loved them
3) I'm really interest with the High-Res shot of the E-M5 Mark II. Try improve it and put it to the new E-M1
4) 5-axis IS improved please, make it 6-stop if possible 😀 Pretty much sure almost every photographer will be astonished with that.
5) AF system that can actually shoot better in sports, would really appreciate that.
6) Improve the battery life
7) Low light performance must be improved and make a big difference than the first E-M1. With that, I'm pretty much sure everyone will be interested with the new E-M1
8) Focus peaking can be actually used while recording on video
So yeah that's it. Thanks for reading!!! The Olympus OM-D E-M1 will always be my main camera unless there's an Olympus OM-D E-M1 Mark II coming out 🙂
You can buy the E-M1 at B&H Photo HERE, or Amazon HERE
Pre Order the new E-M5II at Amazon HERE or B&H Photo HERE