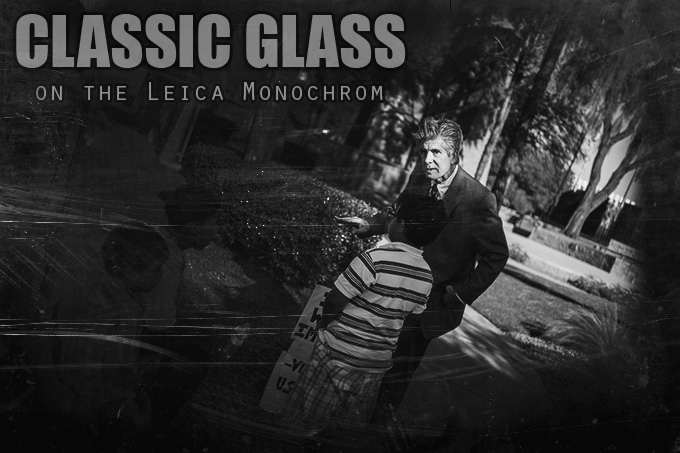 The Canon 50 1.8 LTM & W-Nikkor 35 1.8 LTM Lens on the Monochrom – Character galore!
Ahhh, old classic lenses. Sometimes you just gotta love them, sometimes you just gotta hate them, and other times you just want to use them for their unique classic character to inject something cool and different into your photos. True, some of these lenses are gorgeous and some are not so gorgeous but the fact remains. You can get a classic unique rendering and many times on the cheap, especially when compared to big money Leica modern glass.
Since shooting the Leica Monochrom I have discovered, thanks to Ashwin Rao, that sometimes old classics will perform better on this camera than the newest ASPH versions. When I say "perform better" I do not mean "technically" because in that area, the newest lenses from Leica are tough to beat, by anyone. When you want perfection, sharpness and amazing micro contrast it is tough to beat modern Leica glass. Lenses like the 50 Lux ASPH and 35 Lux ASPH FLE are just plain perfection but I remember Ashwin telling me months ago that the modern Leica glass can (at times)  look harsh on the Monochrom and that old glass is where it was at for this camera.
My 1st thoughts were..Hmmm, what about the Leica 50 APO masterpiece? I know that lens rocks on the MM but the more I thought about it the more I was intrigued simply because old classic lenses are MUCH cheaper (usually) than the modern counterparts. A few months ago I was using the beautiful Leica 35 Summilux ASPH FLE on the MM exclusively and did think that some of my results were harsh, mostly the ones in high contrast situations, which makes sense. High contrast lenses like those Leica ASPH lenses can be a bit too much contrast in bright conditions.
When the MM arrived in my hands once again a few weeks ago I was off to KEH, looking for some good cheap glass that I could use on the MM. The hard part is finding it though as many shooters out there buy these lenses up as soon as they appear on the site, but if you check every day you may just find something. I managed to find a Canon 50 1.8 LTM lens for $250. Yep, a teeny tiny fast 50 for $250. Much smaller than my Summilux but I just knew there was no way in hell this lens would even come close to the Lux. I imagined soft wide open, hazy and nasty Bokeh. The lens is a LTM" (Leica Thread mount) so it is not compatible with a Leica M camera as is but a $10-$20 adapter will solve this easily. In the video above I show the adapter and take it on and off. You can see how tiny it is.
The adapter I bought for my Canon 50 is the Voigtlander HERE. More pricey but I like Voigtlander 🙂 You can also buy them cheaply on Amazon HERE. Many prefer the Voigtlander to avoid any focus issues.
So..how did the 50 18 work out for me? I will let you know in a bit but also wanted to talk about another little gem of a lens..a rare gem indeed. A Nikkor 3.5cm 1.8 LTM lens, which is rare and damn expensive for being so old.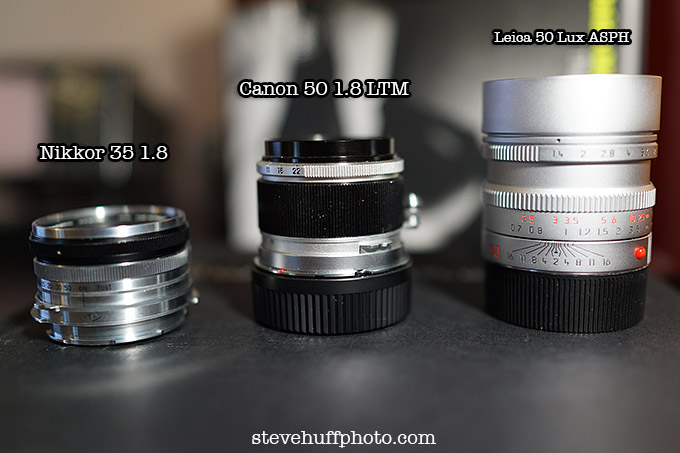 The W-Nikkor 3.5cm 1.8 LTM
I was not aware of this little lens until an e-mail came in from Ashwin where he mentioned that once again, KEH had it. Curiosity got the best of me and there it was..a classic Nikkor 3.5cm 1.8 LTM lens but man, it was $1599! It was recently reduced (I was told) from $1799 so this is considered a "deal". Why so high for an old and aging 35 1.8 lens? Well, this one was rated as "EX" and I guess it is a legendary lens with only 1600 copies ever made worldwide. Before purchasing I made sure I knew the return policy because spending $1700 on a classic old lens is not something I take lightly. If the lens arrived in "BGN" condition or had issues with focus I wanted to make sure it could be refunded. Luckily, KEH has an excellent return policy so my worries were gone. KEH also has a great rep so I was not worried anyway, but still, $1599 for an old lens is nothing to scoff at.
I took it out and tested it out with an ND filter to tame the AZ sun. I wanted to see what this lens would do wide open in regards to Bokeh and character. If usable at 1.8, I would most likely keep it. Below are some samples, click them for larger. The Bokeh is interesting to say the least. VERY classic. When shot in B&W it gives off a nostalgic feel and vibe and on the Monochrom it can indeed take you back. Check out the images below and look at the tones in the image. The contrast with this lens is about perfect.
As always, click on the images for larger 1800 pixel wide versions
One side of the immigration reform fence…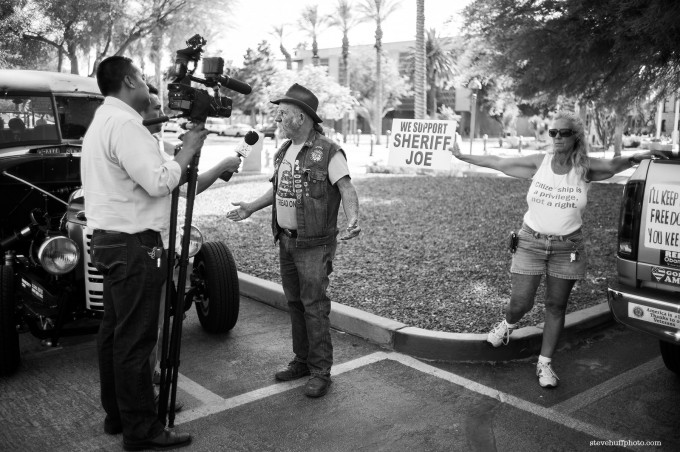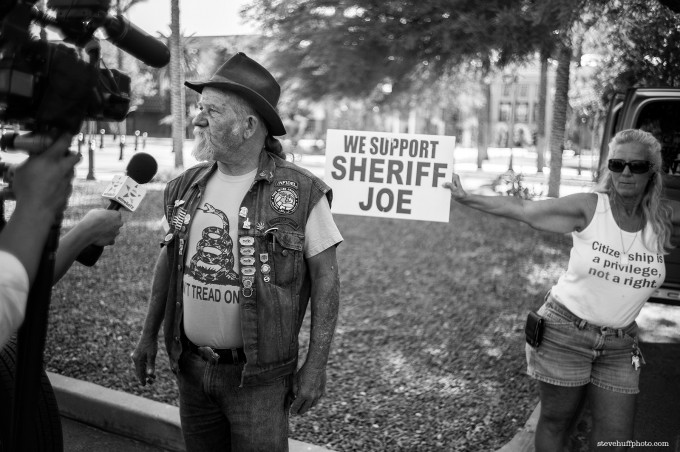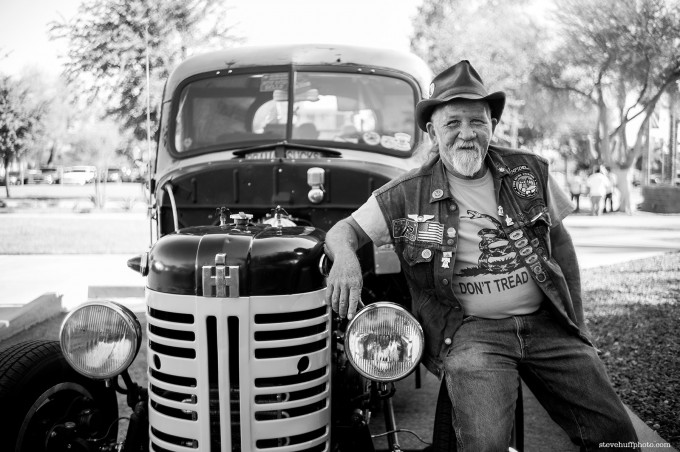 I did some research and could not find too much but did see some on e-bay listed at over $2000 so I guess the pricing was on par, if not better at KEH.
So what did I have to lose? Nothing. What did I have to gain? Maybe a kick ass vintage lens that could indeed  be quite special. I took the risk. Besides, my taxes are paid. My new iMac is installed and all paid for, and I just made the last payment for my Son's Japan trip. I had a little left over to play with so why not? I placed the order and waited. When it arrived I was shocked at how tiny it is..man, it is SMALL. Much like the old Summilux PRE-ASPH lens from Leica, a lens I have always wanted to own but never could muster up the courage to spend $2300 for a decent copy of. I love the old lenses that have some glow and flare..I call it "character". The old pre-asph Lux has it in spades but does the Nikkor? Not so much "glow" but it does have a unique rendering that is plenty sharp for what I shoot.
Fast Fact: The Nikon W-Nikkor.C 1:1.8 35mm uses a 7 element 5 group design. The lens also uses rare earth Lanthanum glass to improve performance, which is supposed to help with sharpness and flatness. Pretty cool huh?
…and the other…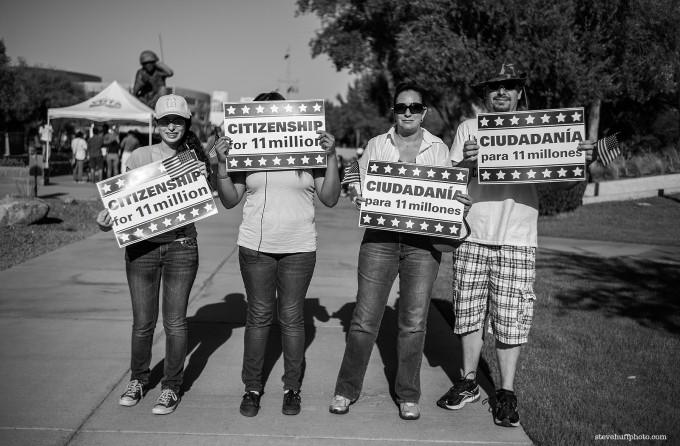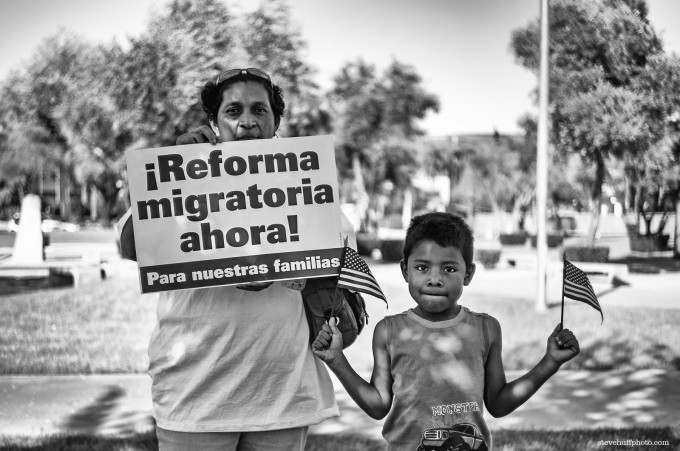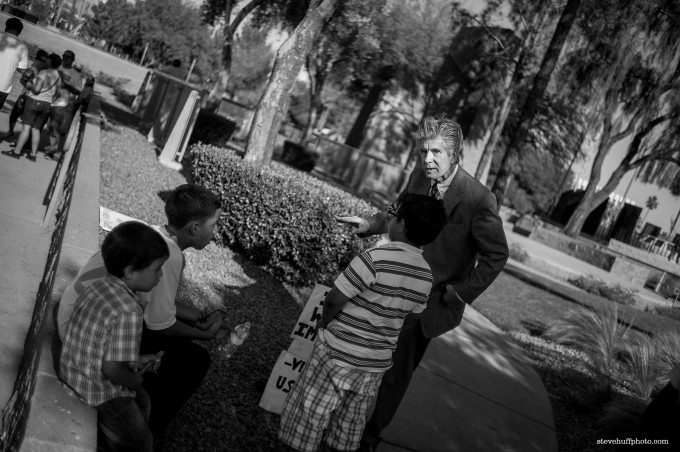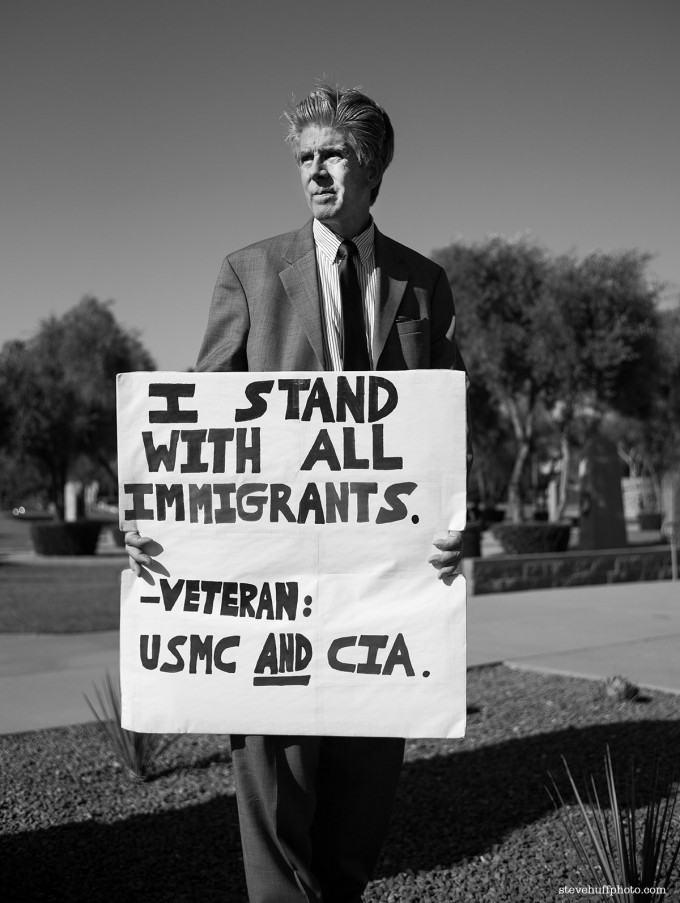 In use the lens is very small and compact, much like the classic Leica Summilux Pre-Asph. It is chrome, solid and beautiful to look at. The image quality is indeed different from ANY modern Leica but that is what I like about it. It has some serious character and works very well on the Monochrom. One thing to note is that the aperture dial is in reverse from your normal Leica lenses so you will be twisting the aperture dial in the opposite direction to change the aperture. Doesn't bother me at all though, especially when I mainly shoot wide open. That is where most of the character lies with this lens, between f/1.8 and f/2.8.
Damn, this lens got me…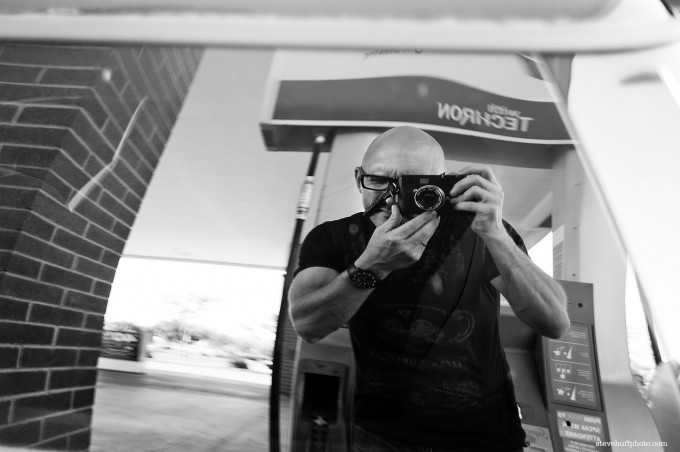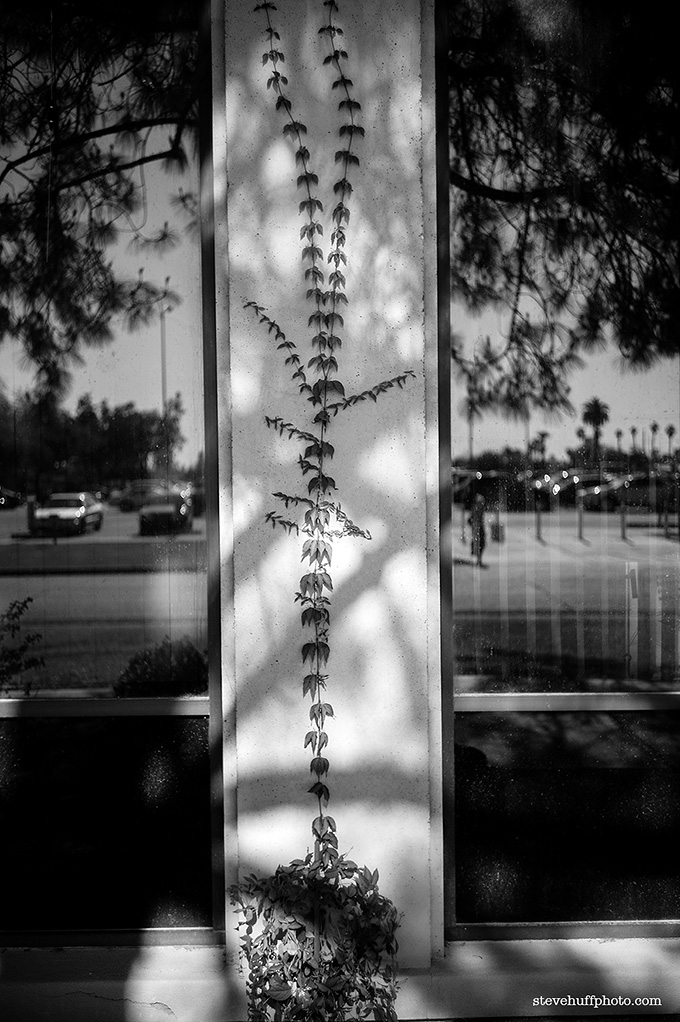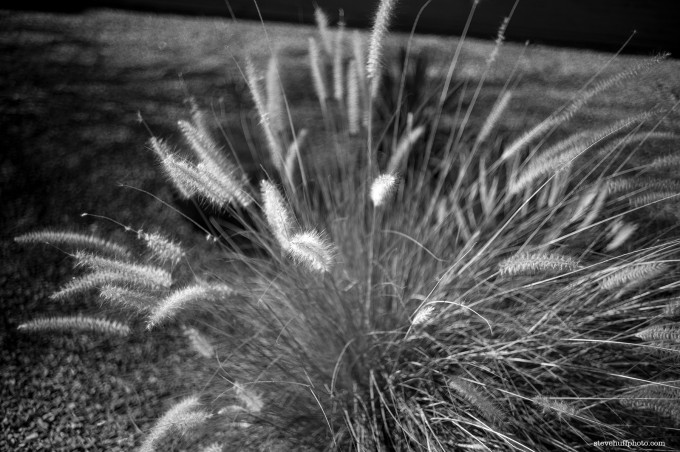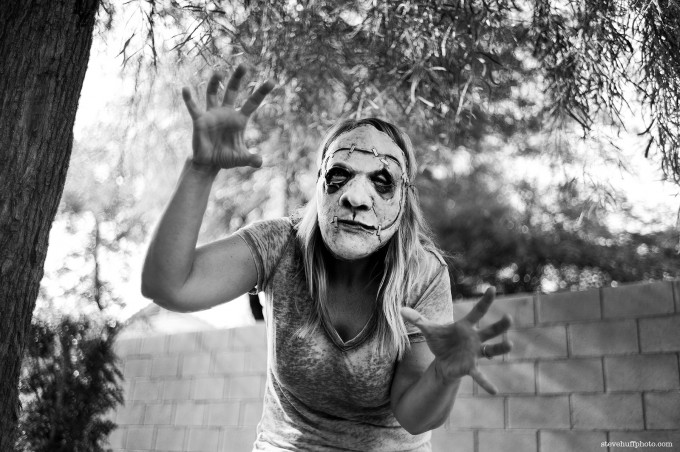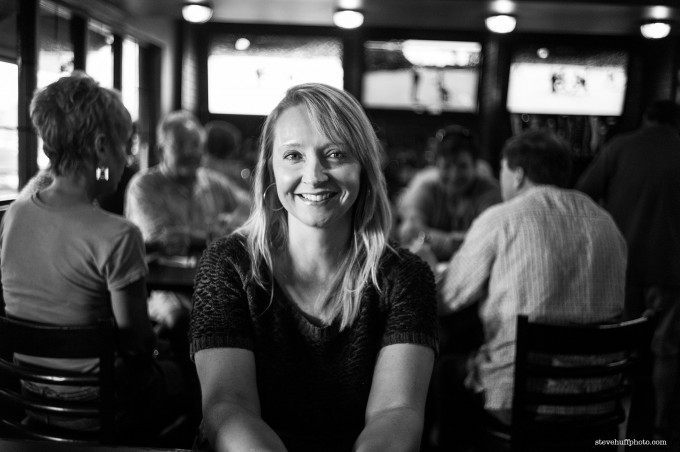 So is the lens staying with me? Most likely as I feel it renders in a beautiful and unique way, especially for B&W. It is gorgeous to look at, gorgeous to use and it gives me something totally different from something like a 35 Lux, 35 Cron or Zeiss 35. It gives me a classic look to the images that I quite enjoy. May not be everyone's cup of tea but for me, it is a winner. Ashwin Rao is also getting to play with one of these this week. I will be looking forward to his shots with this lens. If there is anything I can say about this lens that I am not a fan of..and could be a "make or break" thing for many is that it has a minimum focus distance of 1m like most older RF lenses. The newer 35's from Leica, Voigtlander and Zeiss focus to .7 meters and allows you to get close. Something to keep in mind.
*If you find one for sale be aware they are sort of rare and do not show up often. Also be aware there are TWO versions. An "S" version for a Nikon Rangefinder and the LTM version. You can not use the S version with your Leica, so if you buy one for your M use be sure it is a LTM version.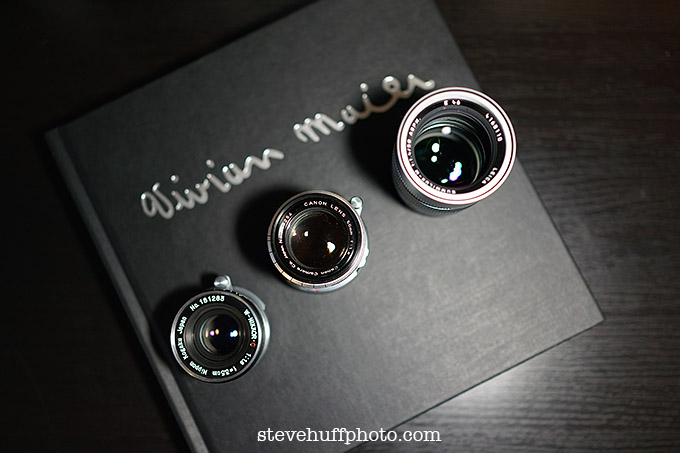 The Canon 50 1.8 LTM on the Monochrom
The Canon 50 1.8 LTM is a double whammy lens because is gorgeous AND cheap!  Teeny tiny, solid, metal build, and pretty fast at 1.8. No, it is not a 1.4 but Canon also makes a 1.4 LTM that is supposed to be superb-o. But I am not disappointed in the slightest with the 1.8, in fact, I am beyond thrilled. For $250 plus adapter cost I have a lens that renders beautifully on the MM. I also tried it on the M 240 and found it to be nice there as well, but the color was a little different from what came from the Lux. The contrast is softer but the lens is still sharp. Below are a few test snaps I shot, you can click them for larger views. I do know the last two were at 1.8 and the 1st one may have been at f/2 or 2.8. At $250 this lens is a no brainer if you want to test out some vintage glass.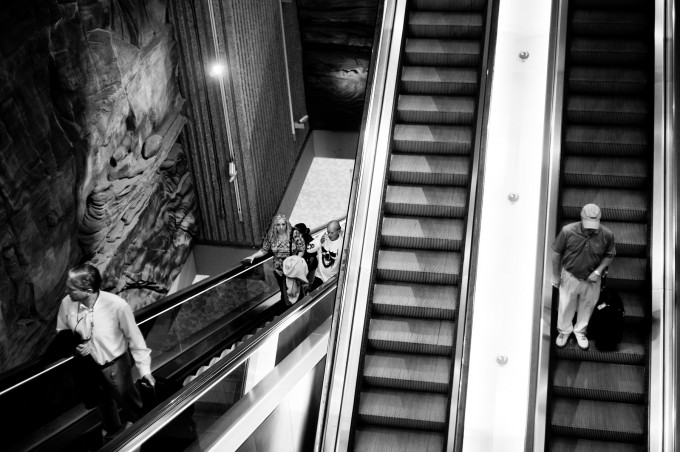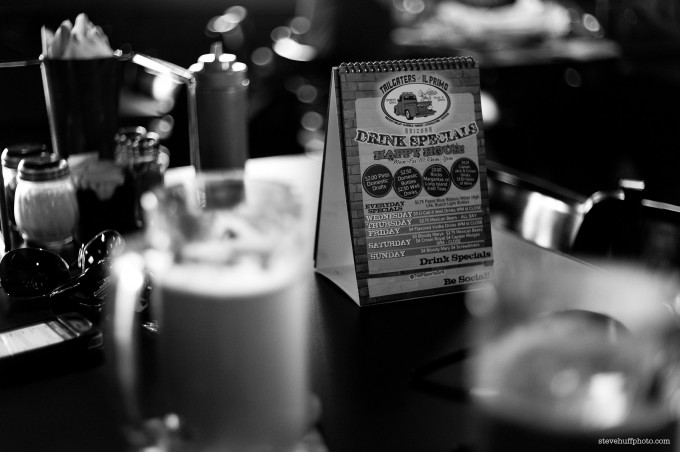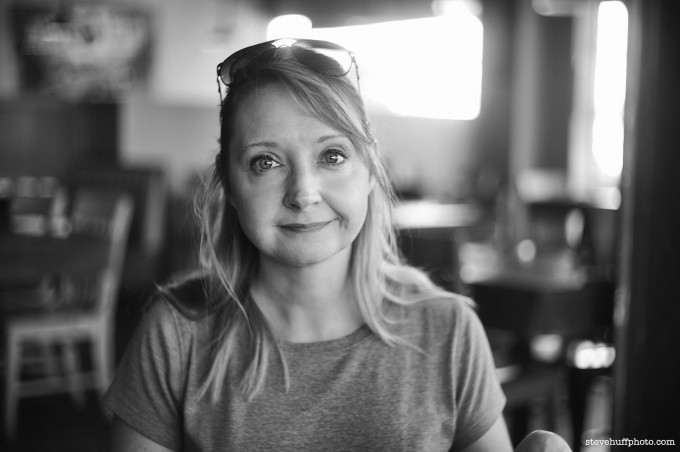 I find the Bokeh pleasant, the lens is plenty sharp enough wide open and it gives us a little of that classic MOJO many of us like from time to time. Even shooting at night at ISO 1600 you can get a very nice look and honestly, not far off from some much more expensive glass.  The 1st image below is an OOC JPEG from the MM at 1.8 using the Canon 50 1.8 LTM, the 2nd one is wide open at 1.8 from my "glasses" series using the same glasses on all who I meet or can talk into wearing them for a snapshot 🙂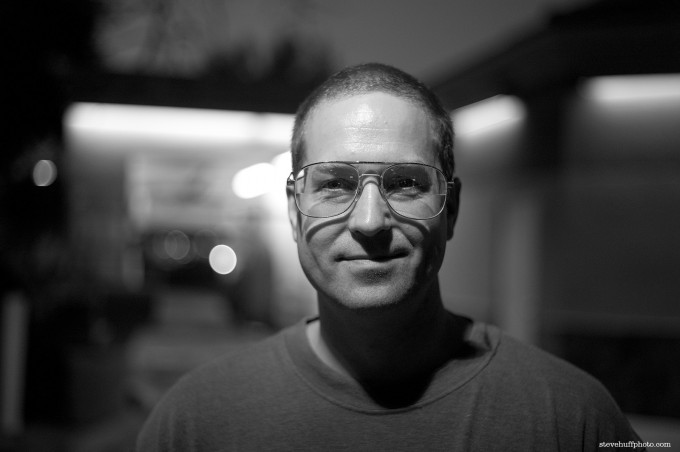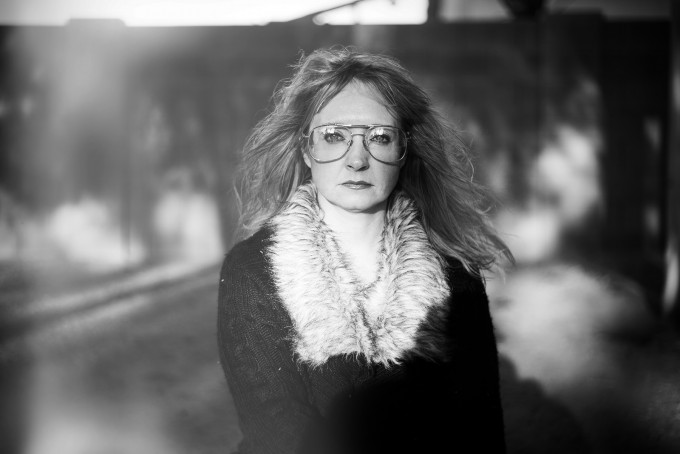 So as you may have guessed, I highly recommend this lens on the Monochrom. It has character (but not too much) and it has most of the things we look for in a Leica lens. Small size, quality build and feel, sharpness, contrast and pleasant bokeh. In fact, I find the bokeh to be gorgeous. Maybe I got a good copy but I hope they are all like this one. At $25o I find it the Deal of the Century in the world of classic Leica glass.
On the Leica M 240:
The lens on the M 240 will give you a low contrast look with decent sharpness and a more "vintage" type of color, which is usually more washed out. But I find the results pleasing and a break from the "Hyper Contrast and Color" norm: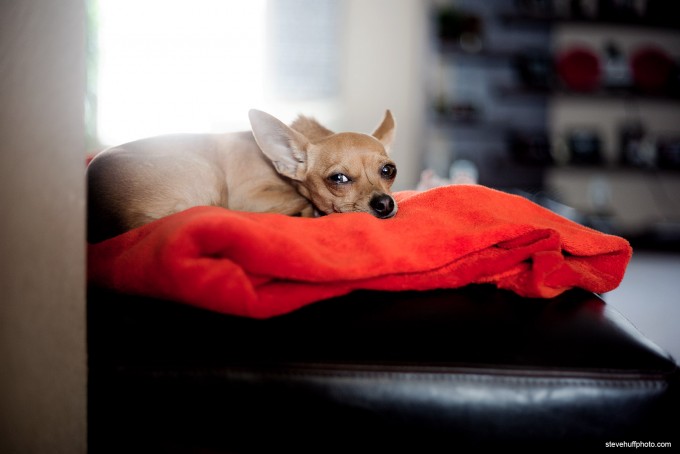 But do not take my word for it, hear what Ashwin Rao has to say as he has been shooting this lens much longer than me…
–
Words on the Canon 50 1.8 LTM by Ashwin Rao
Hi everyone, I wanted to provide a second perspective of the diminutive but fantastic Canon 50 mm f/1.8 LTM lens. I have become a huge fan of Canon rangefinder lenses in my journeys with the Leica M Monochrom, and the Canon 50 mm f/1.8 LTM is no exception. This particular lens was designed by one of Canon's legendary lens designers, Hiroshi Ito, who is credited with many designs that rivaled or even surpassed the performance of Leitz glass of the same era. The Canon 50 mm f/1.8 LTM remained in the lens line up for many years, undergoing cosmetic changes while the optical formula remained the same. For those of you who care about such details, The Canon 50 mm f/1.8 LTM is a double-gaussian design, which is also today called a "Planar" design. While the glass used and exact placement of lens elements varies a bit from lens to lens, planar lenses retain a certain look and richness that's a product of their formulation.
In considering my options for the M Monochrom, I wanted to build a stable of vintage lenses through which to see the world in black and white. Whenever I used more modern lenses, I found their character to be too clinical or too contrasty on the monochromatic sensor. While others have been able to make this combination of modern glass and monochrome sensor work, I have had a harder time, and so I turned to older lenses. What I have discovered has been a revelation to me. These older lenses often resolve quite well, in fact impressively well, while imparting a wonderful character that's more classic and filled with character than their modern brethren. Sometimes, the character is harsh, and at other times, it's surprisingly pleasant. Such is the case with the Canon 50 mm f/1.8 LTM, one of the most pleasant rendering lenses on the MM. I have really enjoyed how the lens renders skin tones (almost looks like silver halide prints, where skin tones really shimmer). Out of focus elements (i.e. "bokeh" ) can be fantastic or jarring, depending on the context, but more often than not, everything is quite pleasing in a vintage sort of way. One of the biggest surprises that I experienced with this lens on the MM is how well it resolves. This is a lens that keeps up with the sensor, even when used wide open. It's really incredible, and one of the mysteries that I have discovered with the Monochrom's sensor. Some lenses that appear to perform poorly on the M9 really impress on the MM's sensor, and I would put this lens in that category.
I find it to perform adequately on my M9, but it's not a lens that I'd typically reach for on that camera. On the MM, it's almost always one of the first lenses that I consider. The fact that it's tiny, well-built, and images on part with such legends as the Leica and Leitz Summicron lenses makes it a worthy companion for the MM. I picked mine up from KEH for less that $250, and my copy is a later design with a black and chrome coloring (rather than all chrome). So for those of you who are looking for a bargain now that you may have invested heavily in the M Monochrom, this is most certainly a lens to consider adding. I have enjoyed it more than Canon's more extensive faster offerings (50 mm f/1.2, 50, mm f/1.4, and 50 mm f/1.5), and it can be had for a very pleasing price. Pleasing images & pleasing price: what more could one ask for?!?