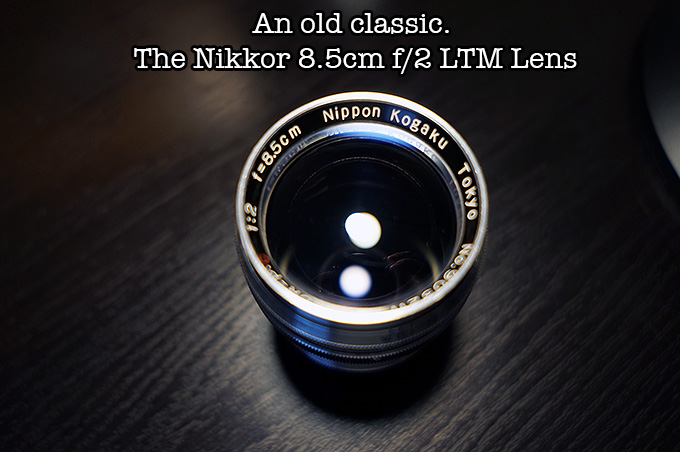 The Classic Nikkor 8.5cm f/2 LTM lens review
click on any image in this review for a larger size image
Ahhh yes. Classic solid brass and chrome lenses from the 1950's certainly have a charm about them. When you find one, hold one and use one you will indeed say to yourself "they do not make them like this anymore". While Leica still makes damn finely built lenses today, the prices are so high that I see many shooters priced out of the market. I have friends who save for an entire year just so they can buy one 50 Summilux ASPH. Well, I am here to tell you that if you shoot a Leica M, digital or film, there are some special lenses out there that you can buy for much less than a modern Leica lens and in some cases you may even prefer the output.
While many of these old lenses have poor performance and tons of "glow" (which is another word for "flaws"), many of us love those old flaws and imperfections. Those of us  who use and get to know these old jewel like lenses realize that once you master them they can be quite beautiful, even by 2013 standards. Some of these old lenses are gems..diamonds in the rough so to speak. Many were used by press shooters in the 50's and many of those swore by this exact lens, the Nikkor 8.5cm f/2. I was lucky enough to find one in LTM mount in quite amazing shape for a screaming deal, chump change for most Leica lens buyers, and I am glad I did.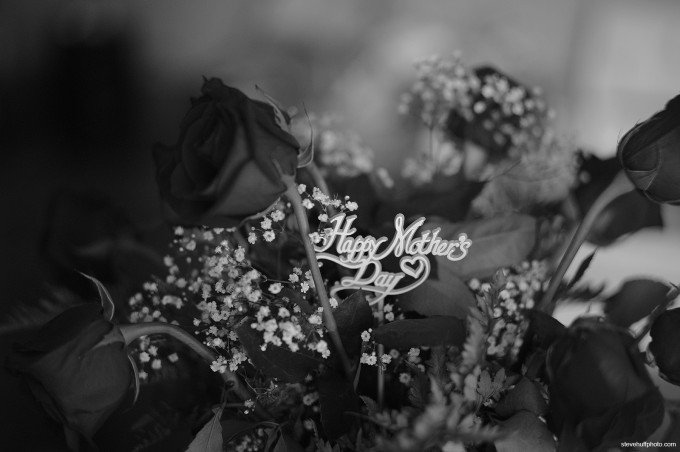 I found one!
The Nikkor 8.5 f/2 Lens is considered a legend by many shooters in the know and I have been keeping an eye out for a Leica screw mount version for a few weeks without any luck. Suddenly I happened to stumble upon a rare version of this lens at a local Scottsdale, AZ shop called collectiblecameras.com . They had received a "MIOJ" Tokyo version of this lens which is not the oldest version but it is one of those that is harder to find, even more so with a hood, front cap and original rear metal cap. This one had it all, even the matching case for the lens. Score!
When I saw it on their website I bought it and chose to pick up in person and pay in cash. I then picked it up a week and a half later as it was out getting a cleaning and adjust.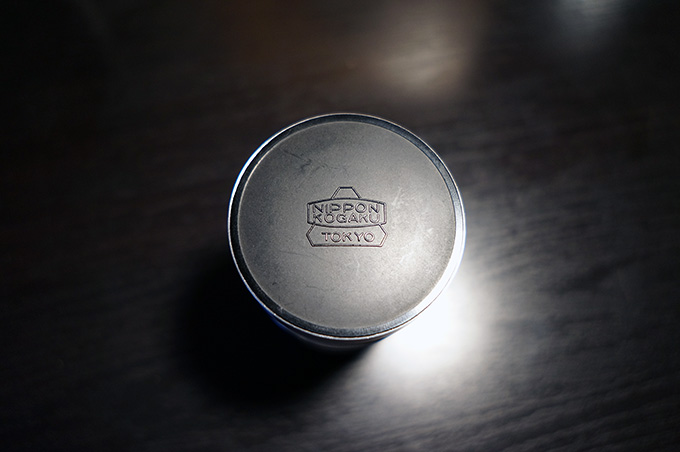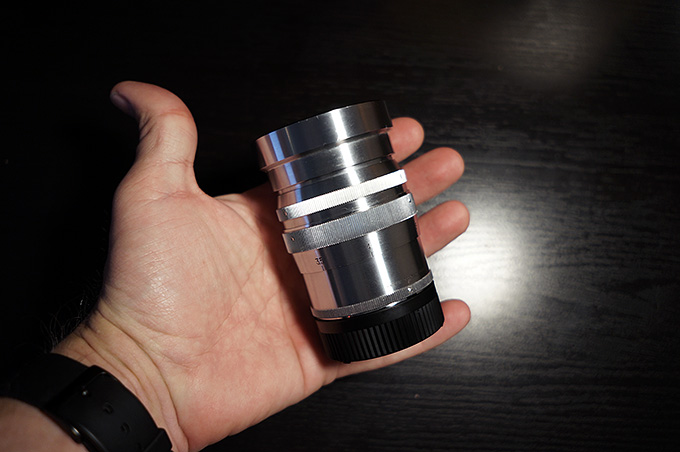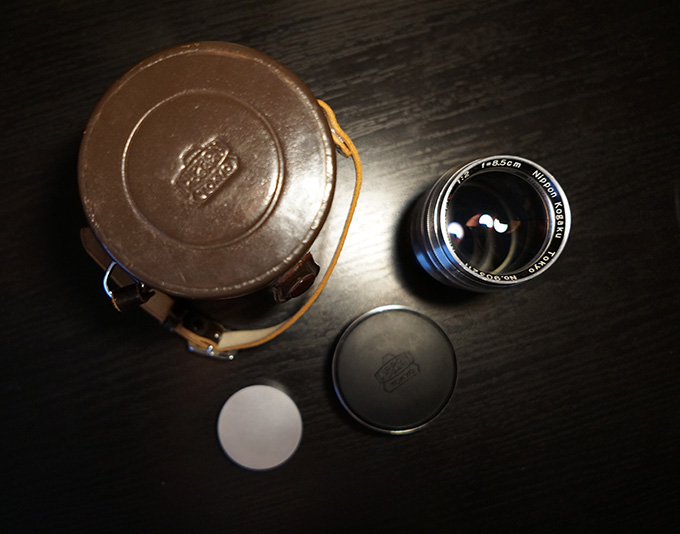 When I held the lens I was struck by the beauty of it. The heft. The smoothness of the focus barrel and the great condition it was in for being a 1950's rangefinder lens. I was put off by the fact that it is a clickless aperture lens and that the aperture dial moves with the focus ring but even so, after firing off a few test shots and seeing how sharp it was wide open as well as the buttery bokeh, I knew had to have it. Whipped out my debit card and made the purchase final. Those are some great guys at collectible and they have loads of old classic gear. You can see their website HERE. You never know, you may find something you like. They also buy and trade old gear.
Shooting the lens at f/2 will give you sharp details at your focus point with a beautiful buttery fall off into melty goo goo land  🙂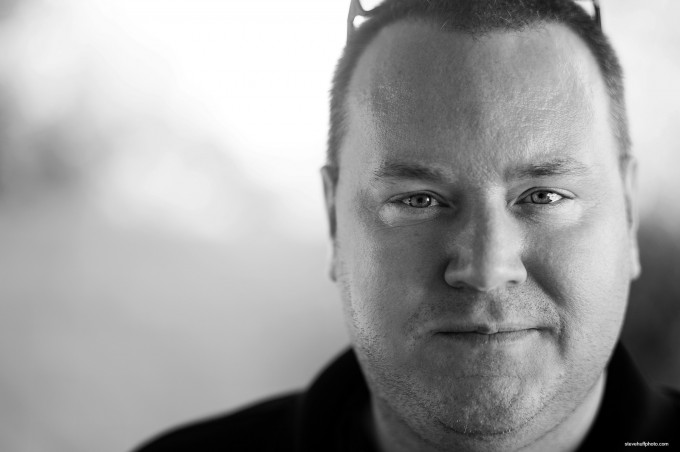 Indoor at high ISO works as well..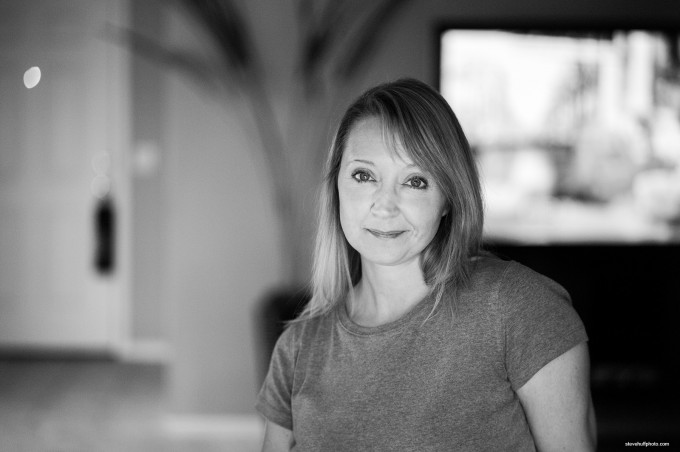 This lens is an all out steal at the prices you can get them for, and the shop where I bought this one even made a goof on the price on this specific lens as they did not realize it was the more rare collectible version. If I did not know any better I would think it was 10 years old, not 60. It is in that nice of condition. The lens competes with lenses like the 75 Lux 1.4 at 1/20th the price. While not as "perfect" as a Leica 75 Lux which is not known for its unique Noctilux type of rendering, the Nikkor has loads of charm and in case I have not said it enough, lovely Bokeh in 90% of situations. This could be called Nikon's original "Cream Machine". This is a Sonnar design and it has a great smooth signature with biting sharpness if you indeed nail focus. Best of both worlds in one lens.
Wide open at ISO 6400 on the Leica MM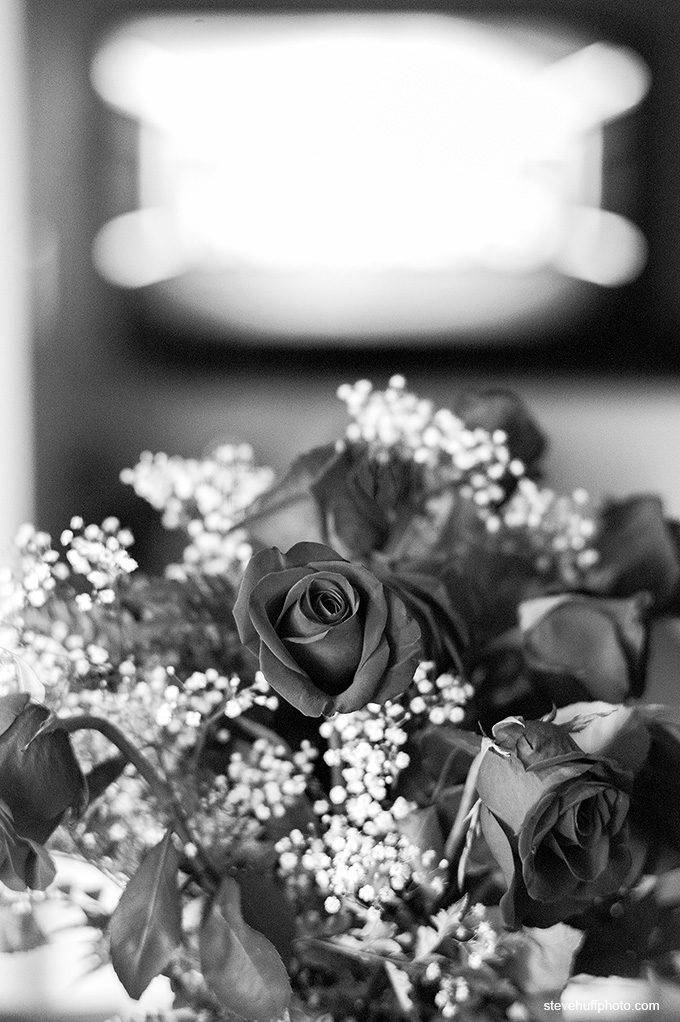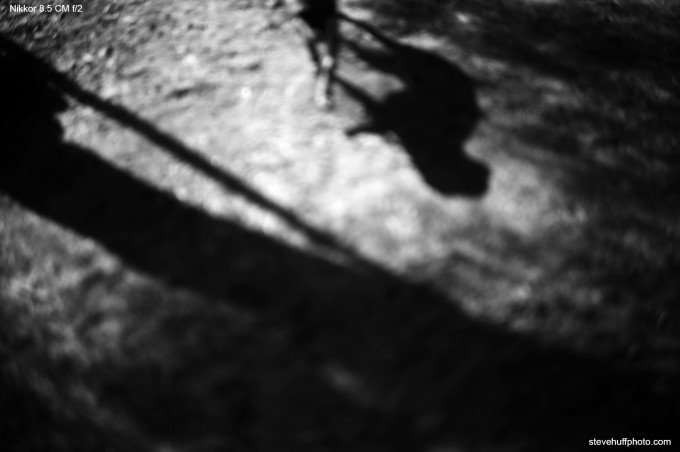 A portrait classic, 85mm. But the M does not have 85mm framelines!
True! The Leica M cameras do not have 85mm framelines, but it is not so hard to guess when using the 75mm framelines. Once you snap a few shots you will get the hang of what is happening. By using an adapter like THIS ONE you can screw it on the bottom of the lens, snap it to your Leica M and have the 75 lines show up. I took the portrait below and while not framed perfectly, it came out OK for a test shot. It was taken at f/2 wide open. Here you can see the Bokeh in the background is a little "busy". With foliage it can do that but this is a challenge for any lens.
As for the adapter I have tried quite a few from the $10 cheapies to the $25 mid range to the $50 Voigtlander models. If I were buying from scratch I would go with the Voigtlander adapter. It is the best of the lot. I tried the Kippon adapters and they just do not fit right and are made sort of rough. The $10 cheapies are OK and work but also not up to the quality of the Voigtlander adapters. I have 7-8 adapters here and for this lens I have the Voigtlander attached without any issues.
So yes, you can use this lens effectively on a Leica M camera. It may not have the perfection of the modern lenses, and if shooting professionally I would use modern glass but for those times when you want a little bit of a classic injection, these lenses simply rock.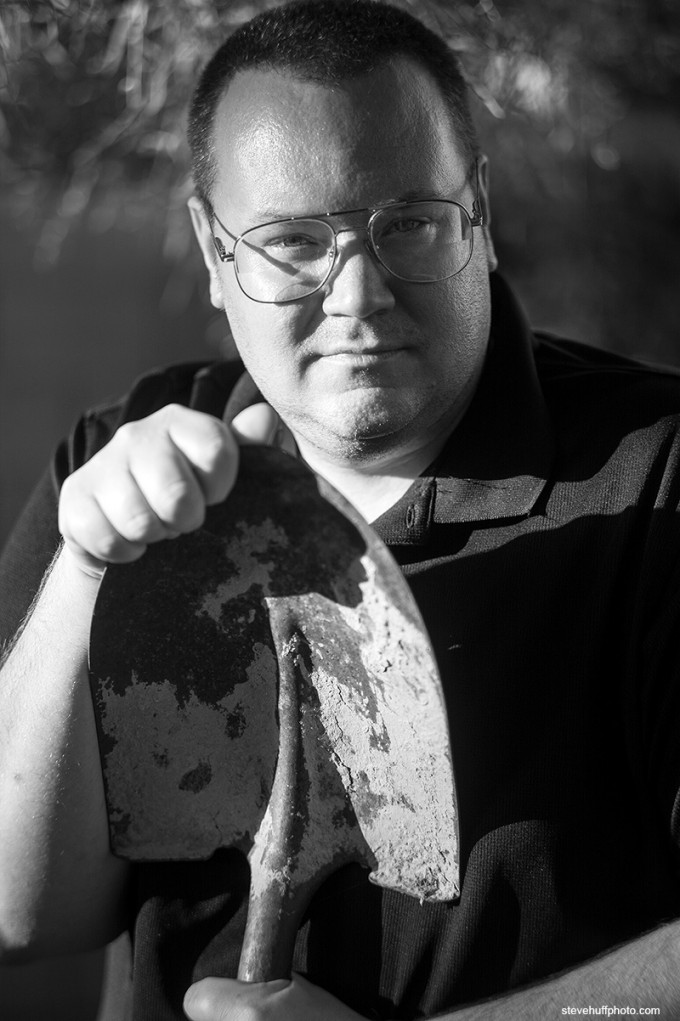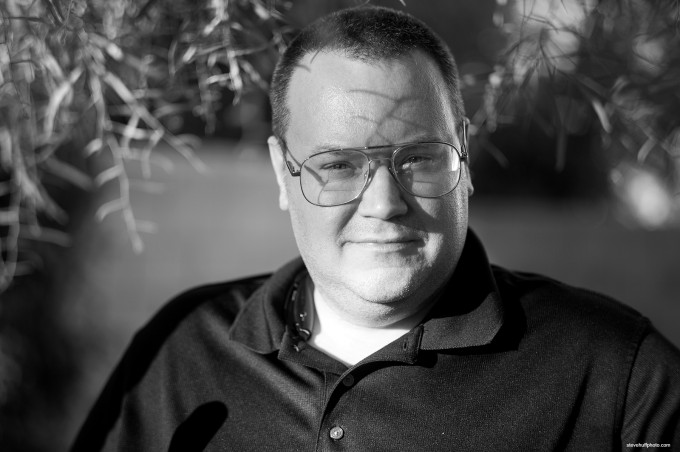 Think about it, for the cost of one modern Leica lens, say a 35 Lux ASPH FLE you could buy 8-10 classic lenses in all focal lengths and give them a spin, and then sell what you do not want or need without losing anything. You can even do so by using my own buy/sell forum here on this site.
When shooting these old lenses in black & white they can be phenomenal as they were made in the B&W era..it is what they were made for. Usually single coated you will get less contrast and a bit of glow/coma/flare as well. These things can indeed add to the charm of your photos. After all, back in the 50's there were some astonishing photos made and what lenses were used? Lenses like this one right here.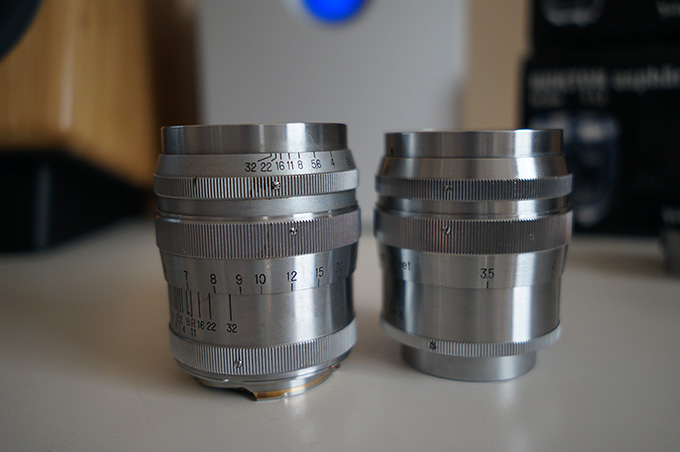 I Found a 2nd One!
During the 3 days of compiling and writing this review I acquired a 2nd Nikkor 8.5cm Lens from a trade deal I made and it is a later version. A teeny bit smaller, the aperture dial has clicks and goes to f/32 instead of f/16. Optics seem the same in my tests. Since I have acquired a 2nd copy, although without caps, hood or case I am selling the rarer and nicer "MIOJ" version which was responsible for every image in this review. I will keep the 2nd copy as my user. (UPDATE – the "MIOJ" has sold already, minutes after the ad was posted in the buy/sell.)
–
Fun with the Classics
It is pretty fun to mess around with these old classic lenses. They look great, feel fabulous, are easier on the pocketbook than modern glass and would be easy to resell without losing money after you try them out. After trying several classic lenses I have found 3 that I am thrilled with. One of them is this 85 f/2 Nikkor. While I am not an 85mm or 90 guy, it will get used a few times per year and by spending a few hundred compared to a few thousand it is much easier to justify. 🙂 Dont forget to check out Ashwin Rao's article where he shared some images from this lens as well.
If you want some of that classic fun with your rangefinder check out lenses like this 85 f/2 or the 35 1.8 or the Canon 50 1.8, Leica 50 Summitar or the Leica 50 Summarit 1.5 (review soon). All fantastic but that is just the tip of the iceberg and each one has their own unique flavor or fingerprint that you just may fall in love with. There are TONS of these beauties out there to unearth 🙂
But these old classics are not for everyone. For those who want perfection I'd suggest grabbing some of the best Leica M glass made today. The 35 Lux ASPH, the 50 Lux ASPH and the 90 Cron APO just to name a few. Ken Hansen (khpny19@aol.com), PopFlash and Pro Shop has all of those in stock now 🙂
if you want more info on this lens, check out this wealth of information on it.