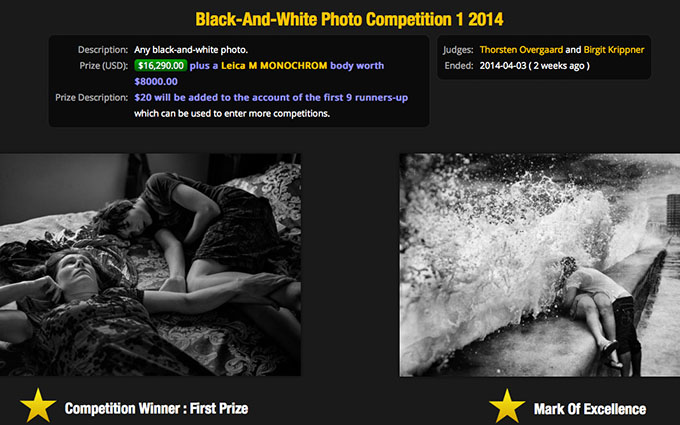 The winner of the $16,290 and Leica Monochrom from I-SHOT-IT!
So did any of you here enter the last B&W Photo Competition from I-SHOT-IT? Click HERE to see the newly announced winners, including the winner of the Monochrom and the $16,000 cash. They already started the next B&W competition so if you think you have what it takes, and are in the mood for some healthy competition then CLICK HERE To check it out.
Congratulations to the winner!
Steve