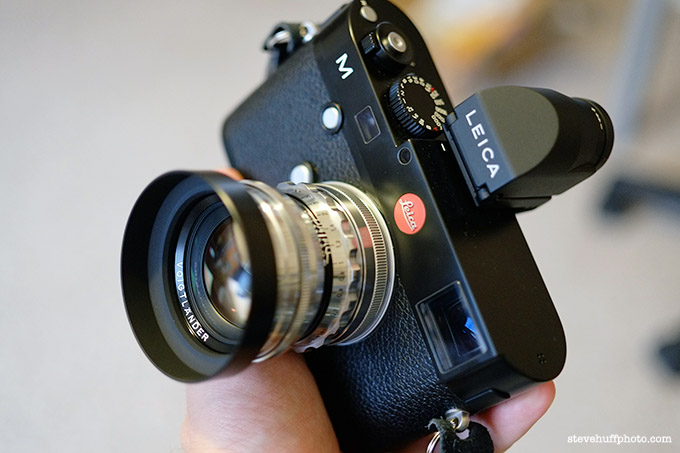 The new Voigtlander 50mm f/1.5 Nokton Arrives
So the long-awaited M mount newly (but classicly) re-designed 50mm f/1.5 Nokton arrived to my mailbox today from CameraQuest and I went for the super sexy looking limited edition chrome version at $1049. Voigtlander seems to have hit it out of the park with this one as it has the styling of the 1950's classic Nokton 1.5 with the great performance of the previous Nokton that was made in Leica screw mount. That was a highly regarded lens but Voigtlander decided to remake it with a Leica M mount and I am glad they did. The lens ships with a black hood and a black metal cap but no lens cap for use without the hood. But yes, it comes with the metal hood and metal cap, no extra charge as with Zeiss ZM and Leica 🙂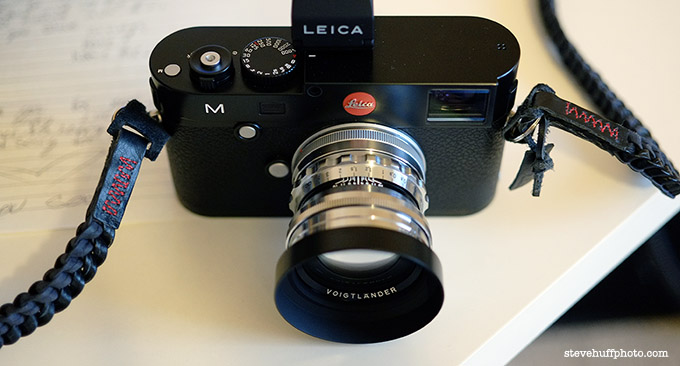 Fresh out of the box!
It just arrived 30 minutes ago and I am about to head out the door for a weekend trip but I wanted to get a pic or two up with it and of it. I chose chrome as I have grown to appreciate the look of classic styled chrome lenses on a black body. Some hate it, and I used to as well, but these days I prefer it in some ways over a standard black on black look. The lens in chrome is gorgeous.
1st impressions out of the box? The Chrome version is beautiful in a classic sort of way. It has a knurled focusing ring, a smooth and solid aperture dial and feels nice and solid in the hand. Being Chrome and Brass, it is much like the lenses that were built-in the 50's. I expect this is a lens that will last a long time. But how about the IQ and the character of the lens? I have only taken 15+ shots with it as of this writing and from what I can see it is a little bit of modern with a larger amount of classic. Not as perfected as a Leica Summilux ASPH but very sharp wide open at f/1.5 with an overall smooth presentation. I noticed some slight vignetting at 1.5 as well. The cool thing is that it focuses close to .7 meters just like the Leica Lux ASPH, unlike the old lenses of the 50's that usually focus to 1 meter.
Again, only about 15 shots have been taken with this on my M 240  but I wanted to get this up before I head out the door so you guys can get a look at it 🙂 This lens in black is $899 and chrome is $1049. The Leica 50 Summilux f/1.4 comes in at $3995. Both lenses are a fast 50mm and both are top notch in build. I prefer the design and style of this new Nokton and I am excited to use it this weekend to see what it can do. I did notice that from f/2 on it gets really sharp with crazy sharpness across the frame by f/4. Is the Leica worth the extra $3000+? Who knows, but I hope to find out when I do the full review of this lens.
When the lens came I instantly attached it to the M 240 and asked Debby if I could grab a quick comparison shot. I grabbed the M240/Nokton and then the Fuji X-E1 and Zeiss 32 1.8 Touit, which gives an almost 50mm equivalent . I had it on hand, so why not? Nokton was at 1.5, Fuji at 1.8. Quick images are below. You can click them for larger but what you will see if a more shallow Depth of Field from the Leica combo vs the Fuji. That is what you get from a crop sensor and equivalent focal length lens. I also see more 3d depth and glow from the Nokton shot over the X-E1, which to me looks a bit flat in comparison.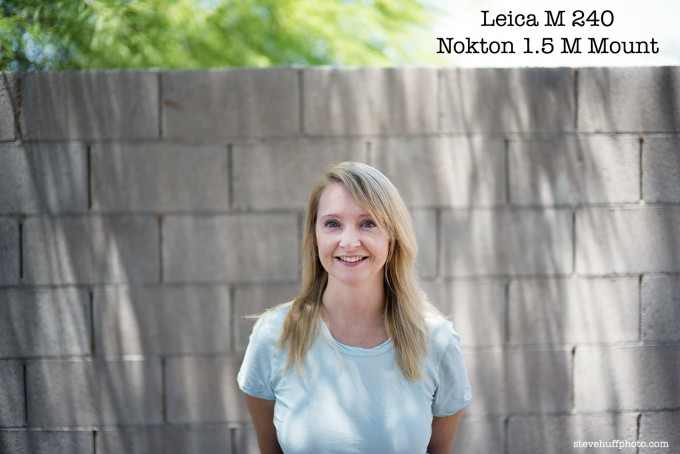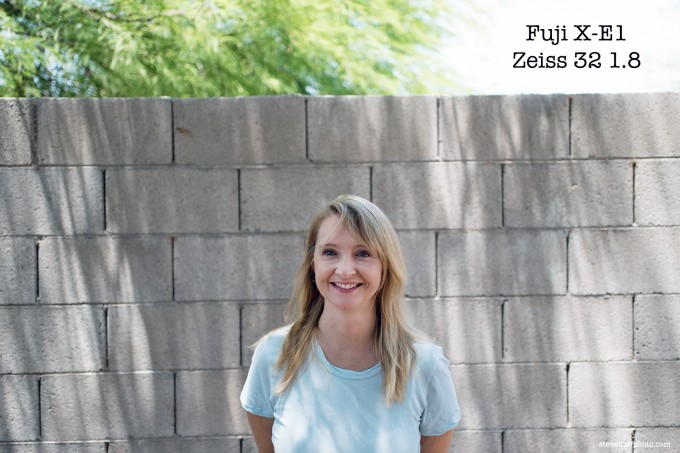 The new Voigtlander is a "so far so good" lens as I am only judging it on design and build/feel right now until I get to actually go out and use it. So far it seems like it may be a bargain in the fast M mount 50mm world. Other lenses in this range are the Zeiss 50 f/2 Planar ZM and the Zeiss Sonnar f/1.5 Sonnar which is a whole different lens character. I do not think it can equal or beat the Leica 50 Lux ASPH but for 1/4 the price I am feeling it can get close, and close enough for most.
Below are a couple of more quick snaps I shot within those 1st 8 frames with it around the house. All wide open at 1.5.
Full review soon!
I picke dup my Nokton from Camera Quest. They have pre-orders up for the Black and Chrome as their 1st shipment sold out 100% in black and there are actually a few Chrome lenses available and in stock there as I am writing this. You can pre-order the Black HERE or get the Chrome version HERE, for immediate ship. (until these last few sell out, then it is July 2013)