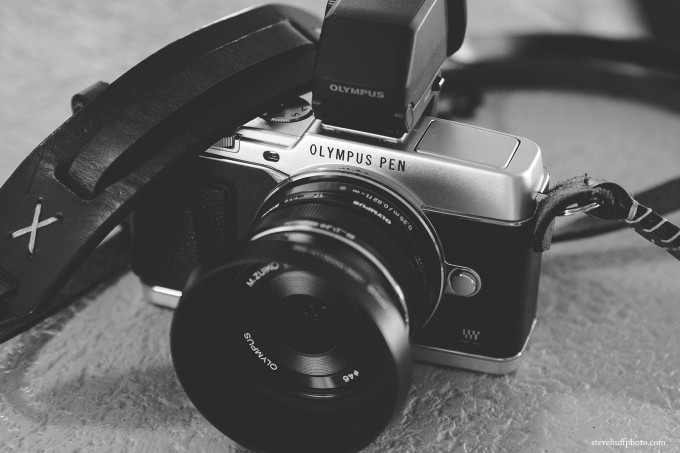 A quick follow up…the Olympus Pen E-P5. What a beauty!
With all of the chatter on the A7 and A7r as well as the Olympus E-M1 some of us have forgotten about the other Mighty Mirrorless that IMO, beats the Panasonic GX7 in most areas (besides the handy built-in EVF). I recently reviewed the Olympus E-M1, the 1st Micro 4/3 Pro camera ever, and as you could read and see, I loved it. I also reviewed the Panasonic GX7 and declared it the 2nd best Micro 4/3 camera next to the E-M1. Well, I take that back after I have done more shooting with the Olympus E-P5!
Not only is the AF faster than the GX7, the build is better and the design even sexier and I much prefer the color coming from the Olympus E-P5 (which is also different from what comes from the E-M1). The images I am getting are also sharper than the GX7 and due to the VF4, it is a BREEZE to manually focus Leica M mount lenses (not so on the small GX7 finder). I have never officially reviewed the E-P5, though I did do a 1st look video for it a few months ago. You can see it HERE.
I ended up not doing a full review as I found it was close to the OM-D E-M5, but even better in the tech department with some enhancements and improvements. Even so, it is not as easy to hold as the E-M1 or E-M5 but after using it more and more I can state that the 17 1.8 performs like a champ with the P5 as well, just like the E-M1. This camera is about good looks, fast performance and versatility. If Olympus made this exact camera with the EVF-4 built on the back left side it would be nearly perfect. The external is fantastically good but does add a bug hump as well as take away from the sleek design. In Silver, this camera is a thing of beauty with a solid heft to it as well.
Below are a few images I shot today with the E-P5. I have the E-M1 here as well and was curious if there was a difference in IQ between them. From what I see, there is not.
The first two images were shot with the Voigtlander 35 1.2 M mount lens using a cheap adapter.
My dog at ISO 1600. Yes, ISO 1600. From RAW, Zero noise reduction. Low light indoors. Click it for larger. Shot at f/1.2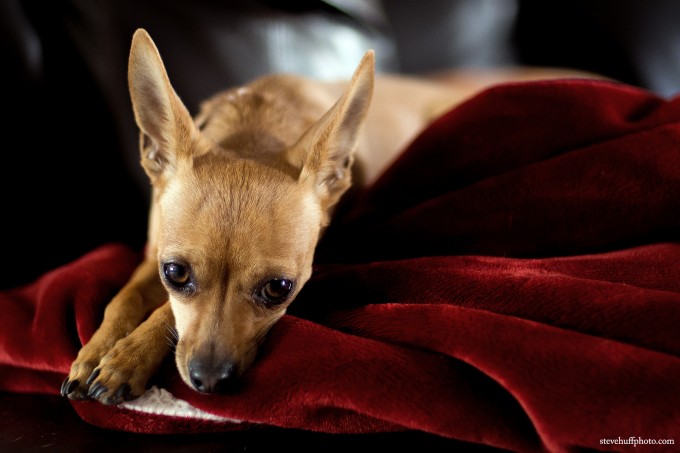 –
35 1.2 at 1.2 – My oh so patient Fiancee doing yet another test shot for me 🙂 Again, with the EVF-4 this camera is a breeze to manually focus.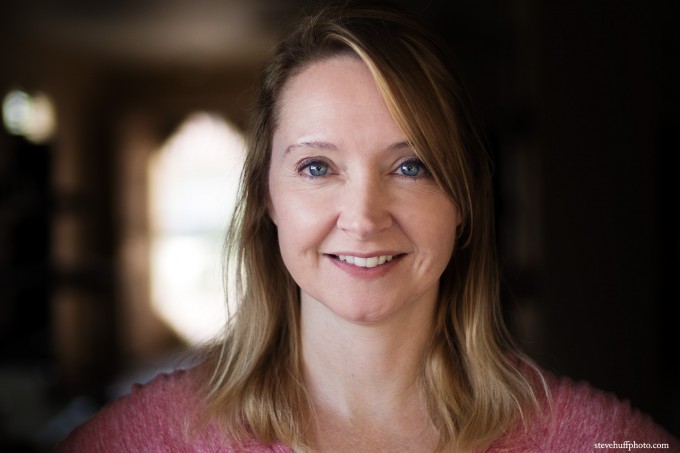 –
This one was shot with the 45 1.8 and is my cat looking out of the back door at my dog, who was outside with me 🙂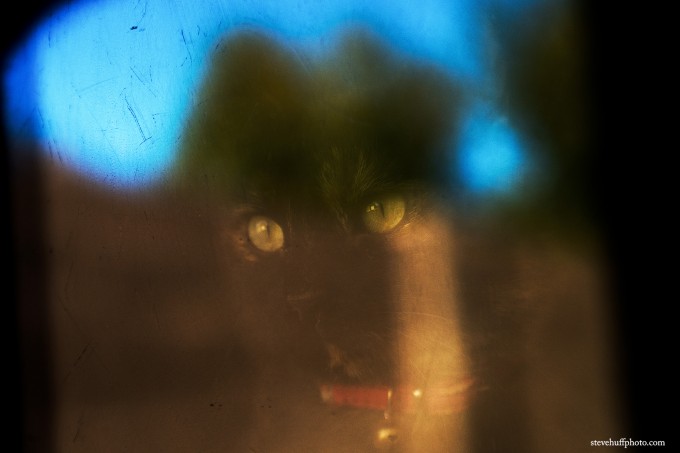 –
Me, getting ready for Halloween in my evil clown mask. This one has had some PP using Alien Skin and a Radial Blur filter. 17 1.8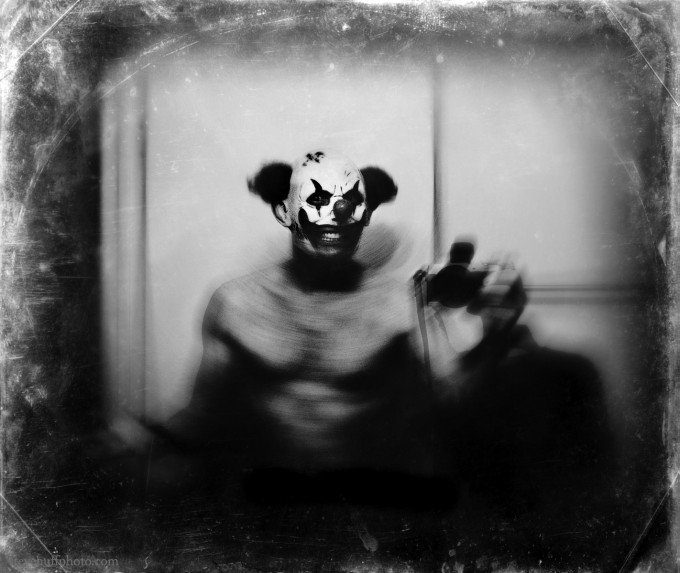 –
Ok..maybe she was getting fed up 🙂 This one with the 25 0.95 Nokton at 0.95 – This lens is NOT soft at 0.95 anymore. Try it on the P5 or M1.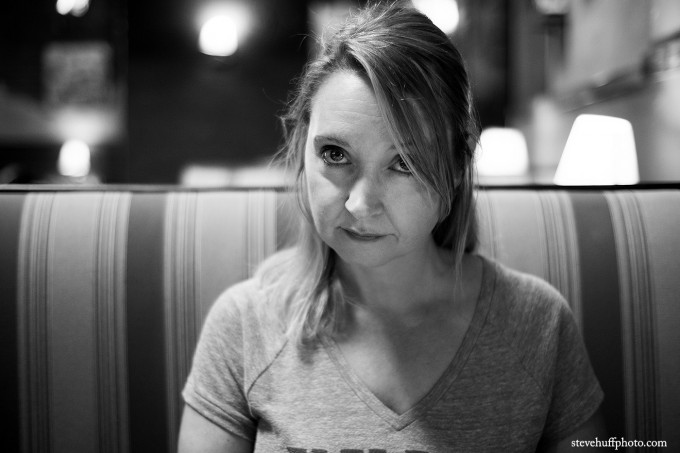 –
Super sharp at f 1.2 using the Voigtlander – and the Olympus color..THIS is from an OOC JPEG in Vivid mode!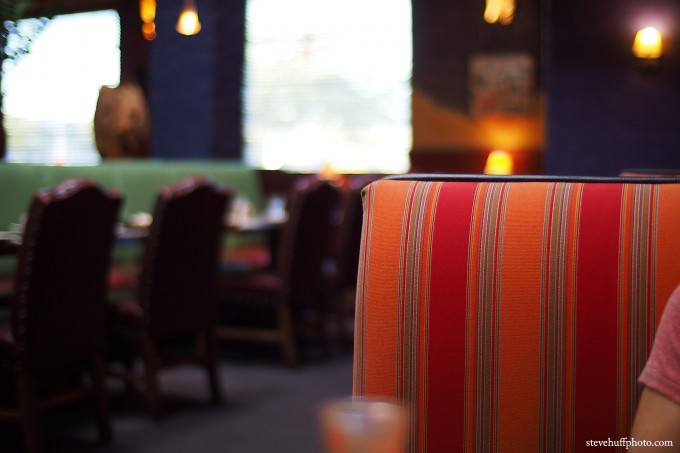 –
A NY city scene from my Hotel window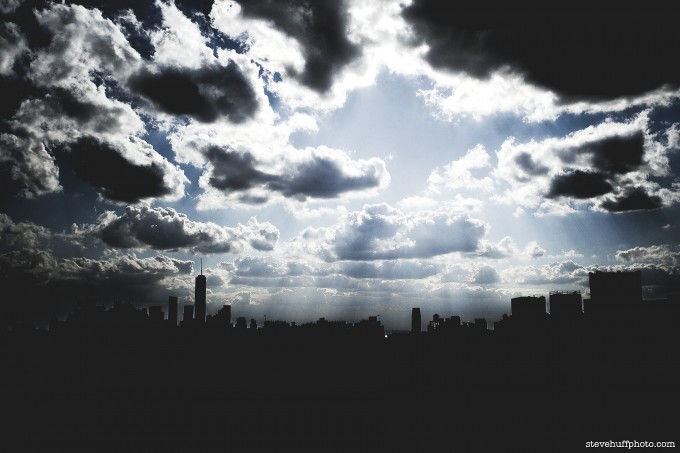 I will be shooting with the E-P5 for a while along with some various lenses including some M mount lenses to see how it goes. Should be fun.
You can order the E-P5 at Amazon or B&H Photo. It gets my vote for best PEN camera ever, and 2nd best Micro 4/3 ever. The Voigtlander lenses can be seen HERE.
Steve