Infrared and the Leica Monchrom with a Super Elmar 21 ASPH by Dierk Topp
Hi Steve,
in your Leica M Monochrom Review part 2.5 you posted some infrared images. "Infrared photography is something I have always been interested in but never really tried it when shooting film."  This is exactly what I experienced during my analog times (since about 50 years 🙂 )
I did some tests with the Nikon D70 and the Hoya R72 filter in 2005, but the focus problem with my amateur zooms at that time where to big.
With the Leica M Monochrome I did some tests with this old filter, taped on the lens (it had 72mm diameter) and the results where promising, but again the problem with the focus. The pictures where not really sharp. My Zeiss C-Biogon 21mm is my only lens with the old-fashioned IR focus mark, all the Leica lenses don't have this any more:(
In the Leica forum I got the answer: the IR focus lies between the open and the one stop down aperture on the DOF scale of the lens (if you have a better explanation, please correct me!). That means on my Leica Super-Elmar 21mm/3.4 the IR focus point is between the 3.4 and the 5.6 mark on the DOF ring. That is at least, what I used with very good results.
After I got a filter Heliopan R715 in the 46mm mount for the 21mm Super-Elmar and the 35mm Summilux I started with IR — and could not stop till now! 🙂
I am fascinated of the mystic touch of the images. B&W white is great for me, that is, why I invested in the Leica M Monochrom, but infrared is (for me) THE B&W for landscapes. Blue sky and some clouds make the typical IR images and look, but some of the images are made in the shadow of the trees and show this mystic look even more.
I used f/8 for most of the images and about 1/2 second at base ISO 320 at bright sun and of course a tripod. Using the tripod the step for making panorama images is obvious. Looking at the scene I often do some more shots left and right and end up with a panorama image most of the time. For the stitching of the images I use ICE from MS, it is free and very fast. For the images in this post I used the Leica Super-Elmar-M 21mm/3.4 ASPH with the filter R715, I mentioned above.
The post processing is done with Adobe LR4.2 and on some of the images I used Nik SIlver Efex2 after the LR4.
There is not too much more to say about it.
Here are some of my pictures: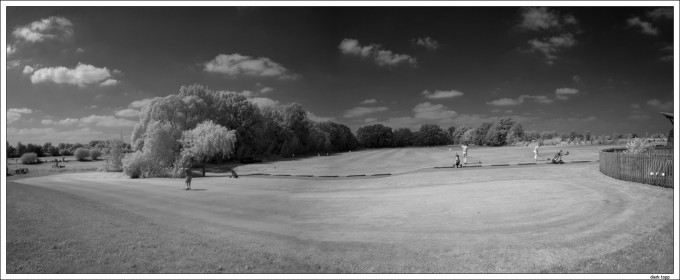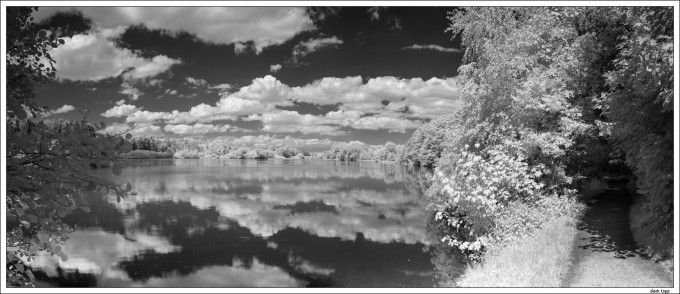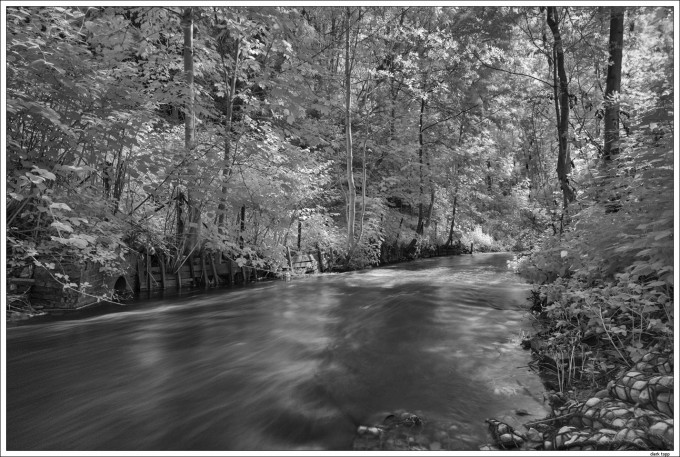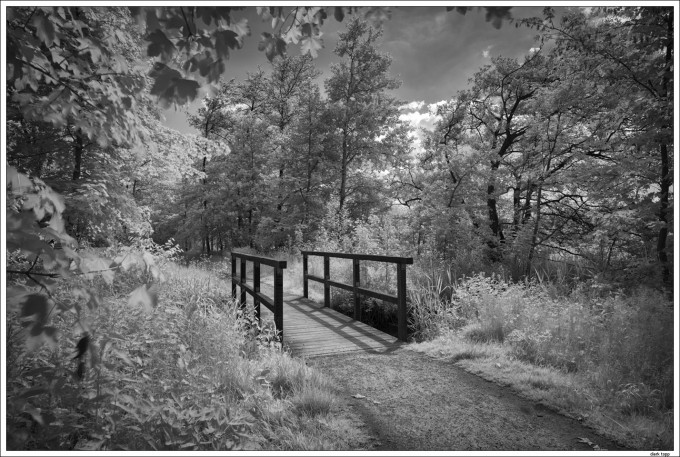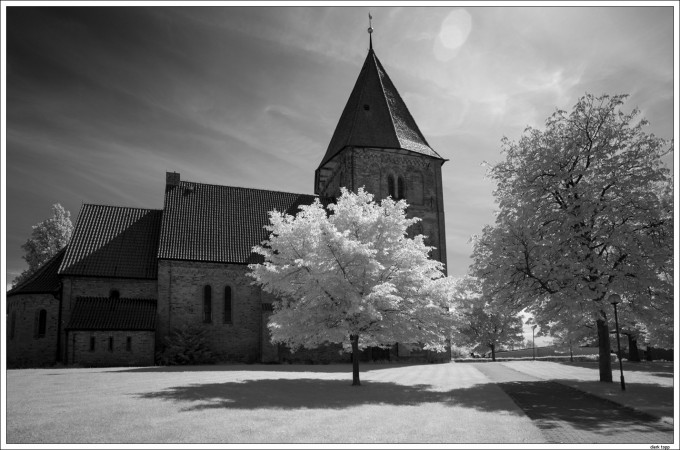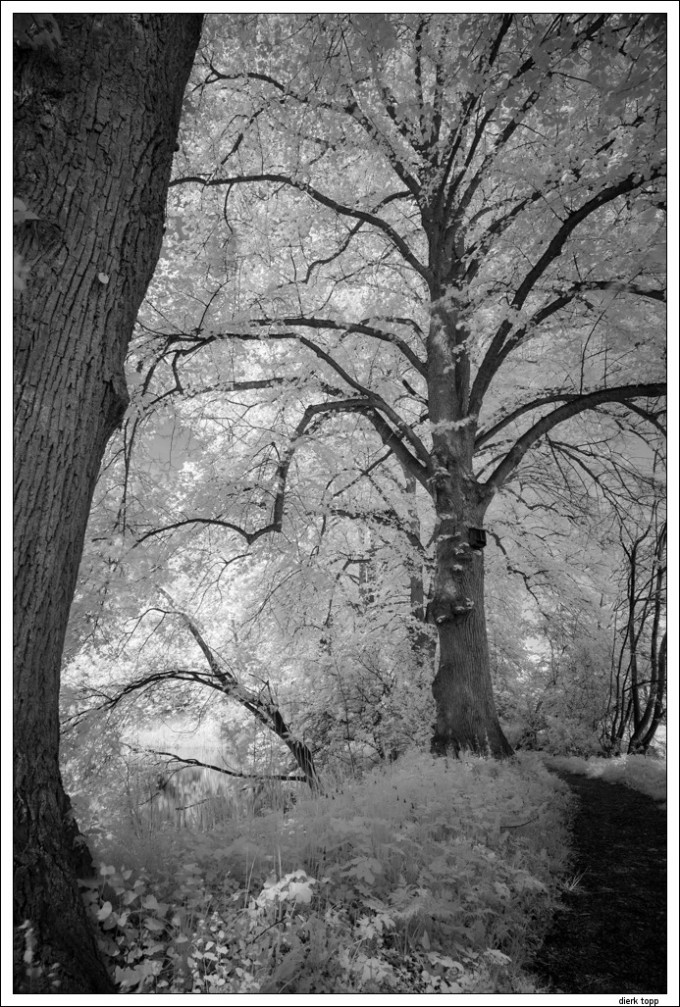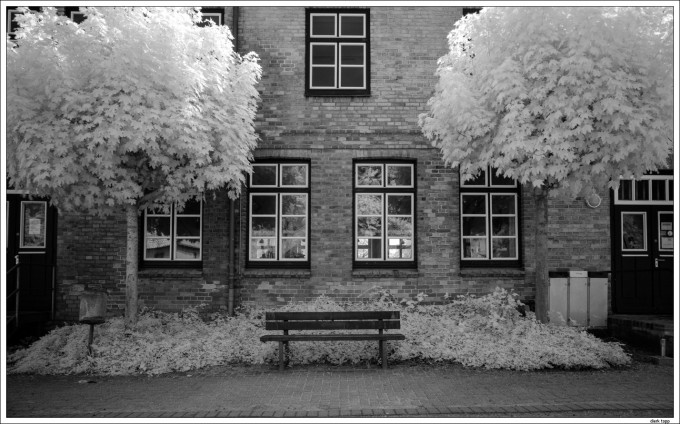 I hope, you will enjoy them. Thanks for looking.
You may find more on my flickr IR album
dierk