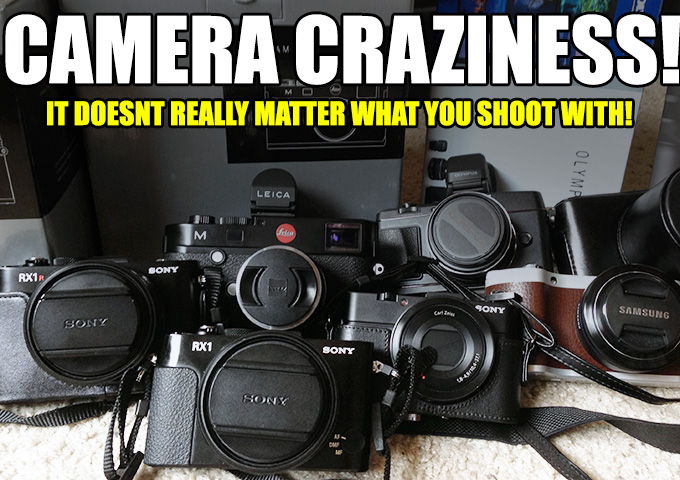 Camera Craziness! Why it really doesn't matter because it is all about YOU!
Man of man oh man! It seems that in the 1st half  of 2013 we have had some pretty cool camera releases already and all of these cameras are causing all kinds of controversies in the world of the internet. Cameras like the Ricoh GR, Nikon Coolpix A, Sony RX1R, Leica M 240, Leica X Vario, Olympus PEN E-P5, Samsung NX300 and others. Anytime a review is posted on a new camera here on my site, especially a comparison that pits camera A against camera B there is usually a firestorm of comments, many from owners of Camera A who feel slighted that camera B slightly gave more detail, better color or better bokeh. When you sit and think about it, that is sort of ridiculous. I do comparisons because I get asked to do them all of the time, and I have been doing them for years, since day one of this site! They always bring the most traffic on any given day, so it would be silly to NOT do them. SO I do. Below are links to just a slight few of my past "Crazy Comparisons":
Crazy Comparison Random Sample  1
Crazy Comparison Random Sample 2
Crazy Comparison Random Sample 3
Crazy Comparison Random Sample 4
There are MANY more going back to the 1st weeks of this site to just yesterday and they are always fun to do but as I will say a few times in this article, it does not really matter what the results are in these comparisons.
Sony RX100 II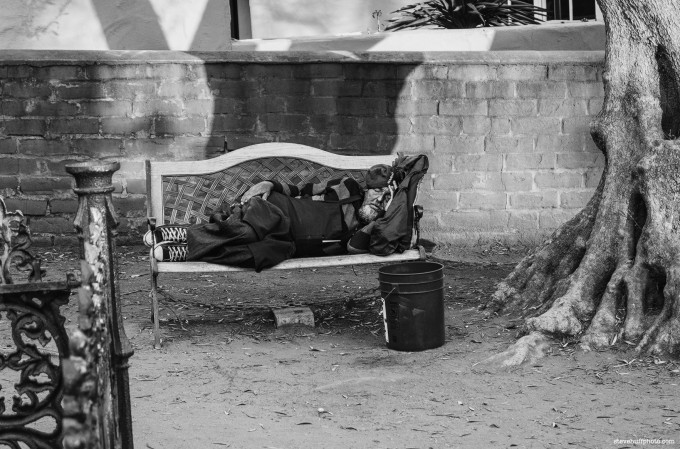 To those who scream: "This is not fair" that is not true. The fact is, any comparison I do is 100% fair because all I am doing is pitting one camera against another in a certain situation. It is to see how one camera does next to another, regardless of price. Mainly to see the character and color differences. Detail is nice to have but seriously, all cameras today offer plenty of detail!
Fast Fact: Did you know that the majority of digital camera users today share their work via….the internet? Yep, resized images, even from 40MP medium format backs is not uncommon at all. The majority of Leica M users share their work via the internet! So any way you look at it, any camera today can give us plenty of detail for our needs. What does matter is the character of the sensor and lens..the bokeh, the micro contrast, the "look" of camera A vs Camera B. But these things are all going to come down to YOUR tastes for what YOU like! Some like perfection and a modern look, others like a classic look, something that is possible with a camera like the Leica M.
Leica M and 50 Summarit 1.5 (Vintage)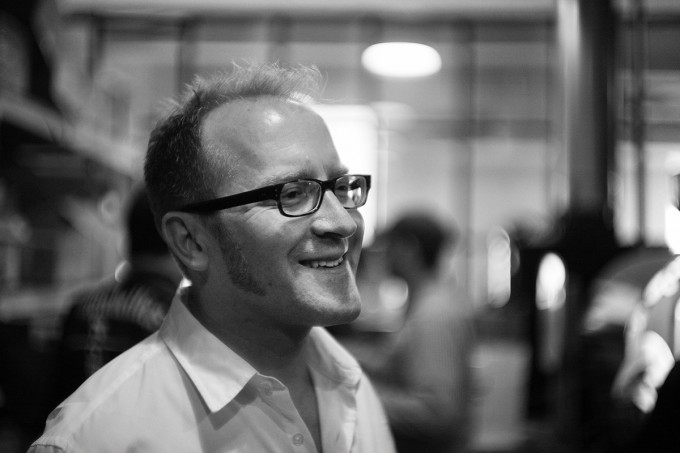 Scientific Studies…
If a comparison is made using the same focal length, same aperture, same shutter speed, same subject and tripod mounted, well, that is about as scientific as it gets short of me throwing on a lab coat yet I have guys telling me "This test is not scientific". Again, same settings, same focal length, same sensor size, same aperture, same shutter speed = scientific. Just wanted to clarify that.
If Camera B shows 5% less detail than camera A, then so what? The key thing with photography is that in reality, none of this matters. Then why do I write about it? Because everyone likes to see it anyway! Can I get 90% of a Leica Monochrom from a camera that half or 1/3 the price? Sure, but those who own and adore it and paid in full for it would never agree to that. What I do not get is the "Experience" though, as there is a unique experience when shooting a Leica RF. This leads me to why choosing a camera is all a personal experience.
Leica MM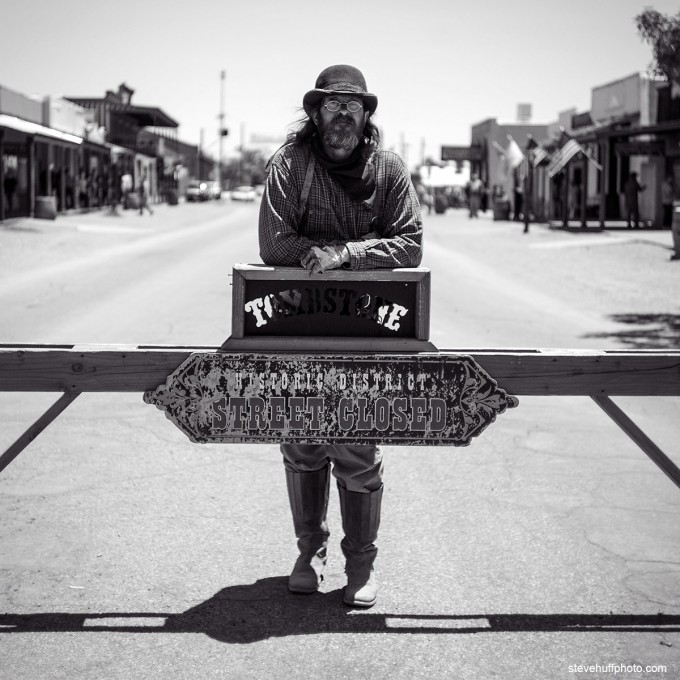 It's a personal thing!
Choosing a camera should always be a personal experience. Much like buying a car, or a shirt, or a pair of shoes. Look at what is available, see what pulls at your strings, read a review or two  to see what the camera does well and if it fits your needs, then it is YOUR camera! For me, it has been the Leica M in one incarnation or another for the last 12 years. From the M7, to the M8, to the M6, to the MP to the M9 and now the M 240 I have always had the most fun shooting with an M. At the same time, I have had moments of frustrations with the M as well because when the RF goes out it is NO FUN at all to shoot. But even so, its fixable if that happens and as of today there is still nothing like shooting a Leica M. It is a beautiful camera and one that I hope lives on and on. Doest that mean no other camera can come close to it in IQ? Well, not really.
Sony RX1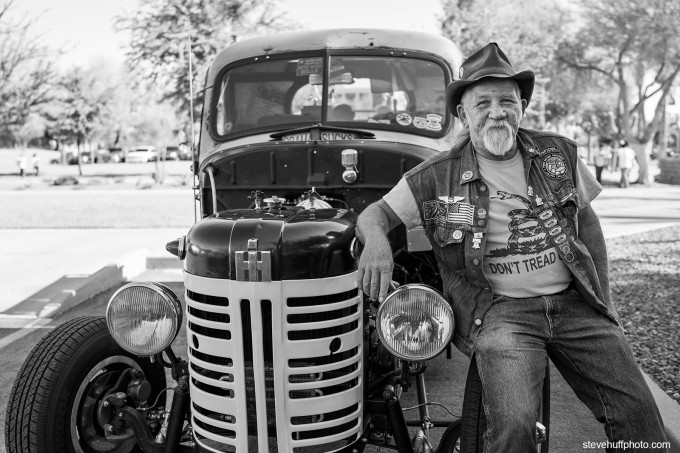 –
Leica Monochrom and Nikkor 35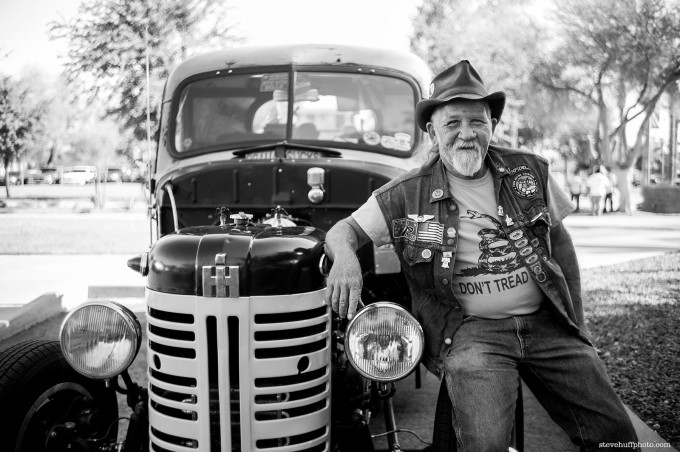 Now for a story that may go off topic for a bit, but it is important to show that I tell it like it is, regardless of brand. 
While the M is my tool of choice, I am not stuck to it for the name "Leica" like some Leica owners may be. Not at all. I shoot it for what it does and how it feels and what it gives me in return for the work I put into it. Since I get to use just about everything else out there and play with all of these exciting toys, many times before anyone even knows about them, I feel I have an inside scoop of sorts. I use everything that looks interesting to me and when I come across something that is special, I could care less if the brand name was "TURD"..I would use it. For example. When SLR Magic released the Hyperprime M mount 50mm T 0.95 I was blown away with it, I shot the lens well before anyone else and gave feedback to the company and they tweaked it for months until it gave me results that bettered the Leica Noctilux 0.95 at a fraction of the price. It was a masterpiece as it offered Noctilux 0.95 quality while being a tad sharper, less CA and at the expense of being LARGER and HEAVIER, which was the downside. Even so, it was much cheaper, rangefinder coupled, full on M mount and built like a tank, literally.
Leica M9 and 50 Hyperprime T 0.95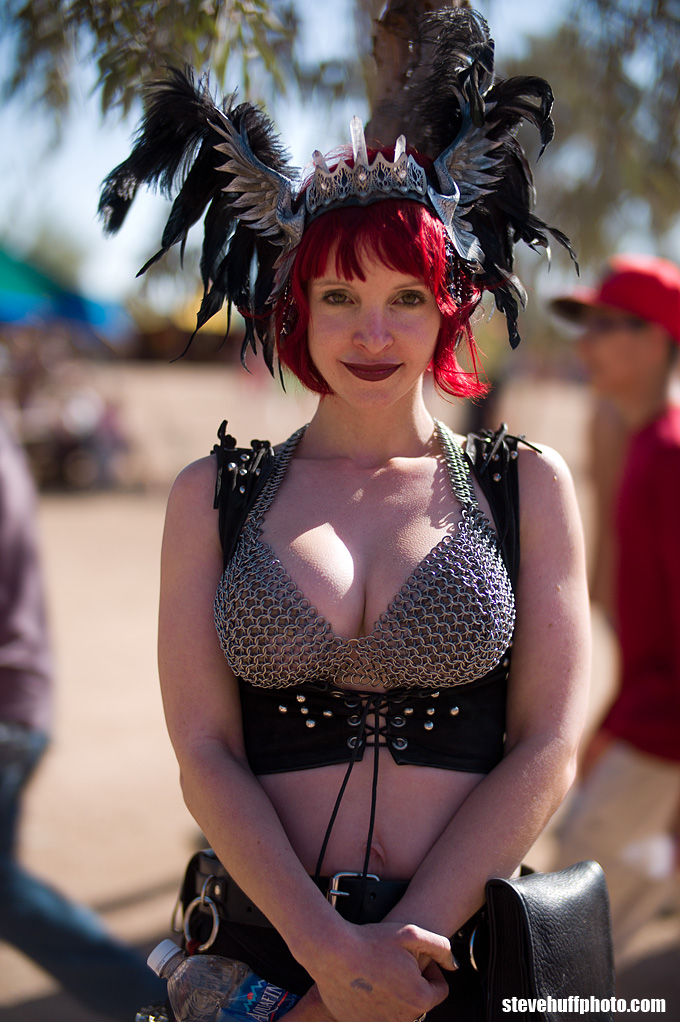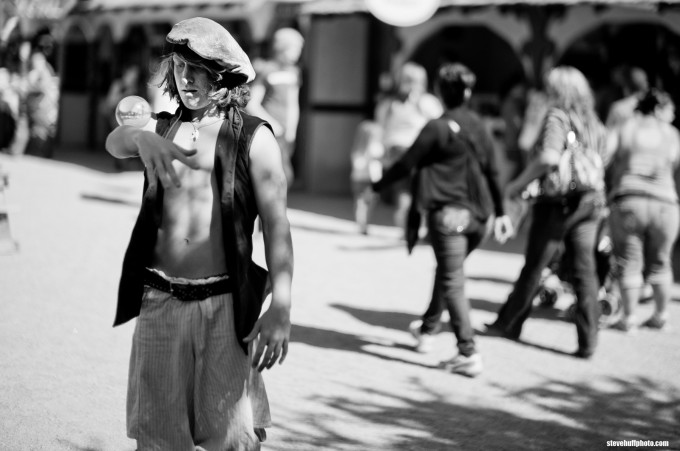 When the pre production lens was offered up for use at one of my workshops all who tried it wanted one on the spot. Many were sold there at a deep discount and that group was the 1st to receive the official production lens. It started to gain some steam and the internet was buzzing about it, mostly in positive ways. Image sample comparison between it and the Noct were showing just what I have said about it and IMO, but some did not like this at all. Leica found out, saw the lens and one higher up at Leica told me while holding my SLR Magic "I am going to have to talk with this SLR Magic, it looks like our lens". That was the beginning of the end. I shot the lens on a Leica Monochrom in Berlin and everyone asked me what lens I was shooting with for those images. When I would tell them they would ask me how to get one. SLR Magic started pre selling loads of lenses not because of me, but because they had a quality product that competed with the best of the German lenses.
Leica M9 with Hyperprime at ISO 2500 and T 0.95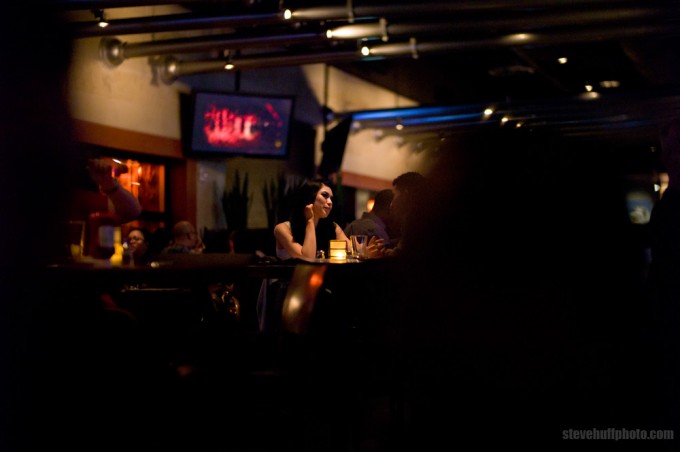 Well it did not take long until the owner of SLR Magic was having issues with some individuals. I will not get into it here but to me it seemed like an attack on a small company trying to get their quality product out. It was not long before these stories got around and others wanted a refund of their deposits. This forced SLR Magic to withdraw the lens from sale. Pretty sad. After that all went down I knew of 6 guys who still had their lenses and loved them but were worried about values dropping due to the negative press. They sold them even though all said it was an incredible lens without issues, mine included.
These days this lens has gone up in value due to the rarity of it. Not many made it out of the factory.
Honest is the only way  to be in life, even if it hurts
My point of this whole story is this: many come here telling me I am paid off by Leica, paid off by Sony, or paid off by Olympus simply because when I like a camera, I say it, no matter WHO makes it. If I get overly excited about a Leica M or Sony RX it is for good reason, not because I am paid off. If I say a Leica or Fuji doesnt live up to the hype, it is not because I am bashing them for no reason, it is because that is only my honest opinion.
I am an equal opportunity reviewer which is why when I thought the Leica X Vario fell short, I said so. When the M did not offer up the detail of the Sony RX1R, I showed it. When Sony released the lackluster refresh of the NEX 3, I said it was basically a lackluster re-release. When you read my site and reviews you will always get my 100% honest opinion on the gear I use and review. I can say that because of this honesty I have had two camera manufacturers STOP sending me cameras for review as they no longer want my opinion. Why? Well one company did not like one of my reviews of their product (even though I praised other models of their cameras) and the other did not like my comparisons. That is perfectly OK with me as I have many other ways to get a hold of new gear, and always do. I just feel it is sort of off that there is punishment for being honest. I have also had one company tell me if I cant give their camera a positive review they would rather I NOT review it. Crazy.
Bottom line: I have no bias whatsoever and those who think I do, then so be it. If your camera falls short in a comparison, do not get cranky, just go out and use your camera more, be happy and enjoy your photos. Spend time trying to find ways to get better..improve your eye and techniques. This is what makes it so enjoyable, at least for me it does.
Leica X Vario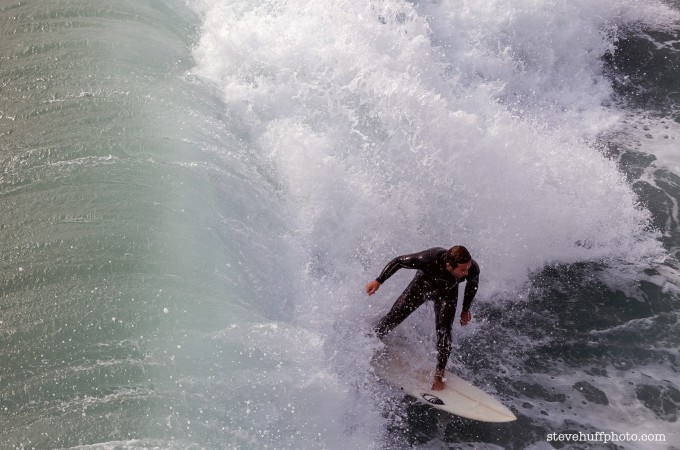 It doesn't really matter!
So with all of this Camera Craziness around these days just remember..have fun with it as this is what it is all about for many of us. Use what you have and enjoy it knowing that it is just as capable to take a great shot as just about anything else out there. What matters is what YOU feel for your camera, as it is a tool, a personal tool. When you enjoy it and it inspires you then the sky is the limit!
So have fun, stay positive and enjoy life!
Steve