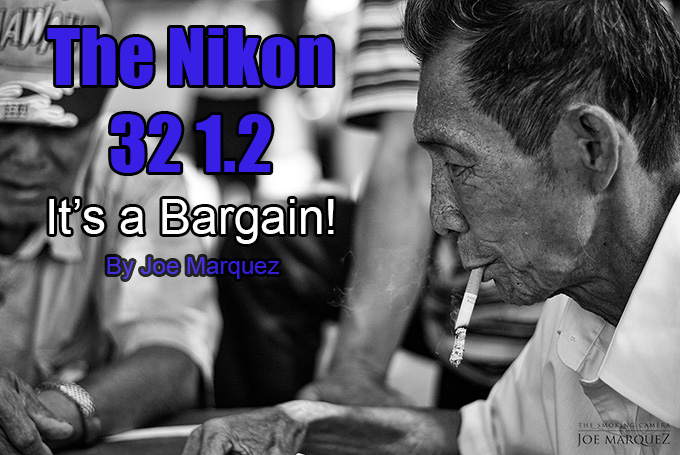 The Nikon 32mm f/1.2 Lens is a Bargain*
*in the 1 system world!
By Joe Marquez  – His website is HERE
The Nikon 32 1.2 is available at Amazon HERE or B&H Photo HERE.  *Amazon & B&H have the Silver version in stock now.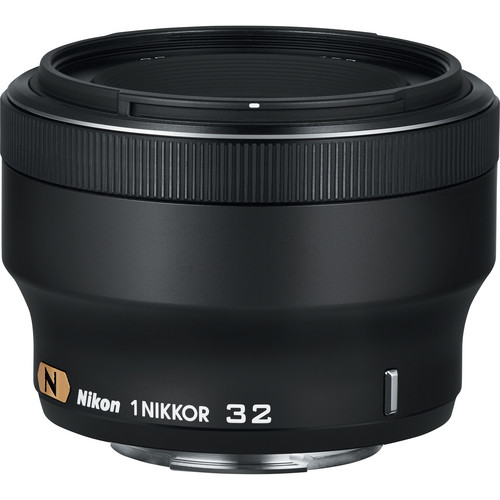 For the past couple of weeks I've been shooting with Nikon's 32mm f/1.2 prime lens for the 1 system. This is Nikon's new diminutive portrait lens and on the CX one-inch sensor the lens produces a field of view equivalent to an 85mm focal length on a full frame DSLR.
So why is this a bargain? Well let's compare pricing of the fastest 85mm prime lenses available for Nikon and Canon.
Nikon 32/1.2 – $899
Nikon 85/1.4g – $1649
Canon 85/1.2L – $1999
In comparison to the Nikon 85/1.4g you save $750 and get the bonus of one half stop of light gathering capability. In comparison to the Canon 85/1.2L lens you save $1100. And the savings don't factor in the cost of a camera body. Purchase a Nikon V2 or bargain basement V1 body ($200)  instead of a Nikon or Canon full frame body ($3000) and now we're talking about some serious dollar savings.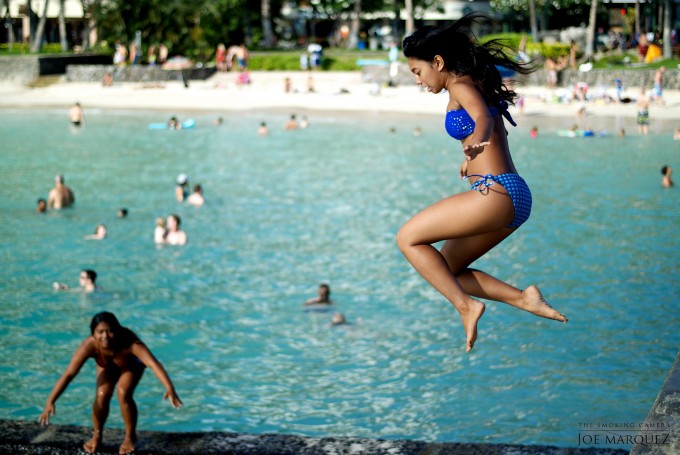 And there's the weight savings to consider.
Nikon 32/1.2 – 235g (8.29oz)
Nikon 85/1.4g – 660g (1.45lbs)
Canon 85/1.2L – 1030g (2.26lbs)
Nikon V1 or V2 body including battery – 383g/337g (13.5oz/11.9oz)
To my surprise, the 32/1.2 attached to a V1 or V2 body with a battery weighs less than the 85/1.4g alone.
Well, of course everyone wants a bargain, but what are the limitations of the 32/1.2 compared to these other 85mm portrait lenses?  I've listed a few below, however, based on my shooting experience with the 32/1.2, none are a deal breaker for me.
Depth of field not as shallow.
Noisier, particularly in low light.
Fast focusing slows in low light.
Not as many megapixels.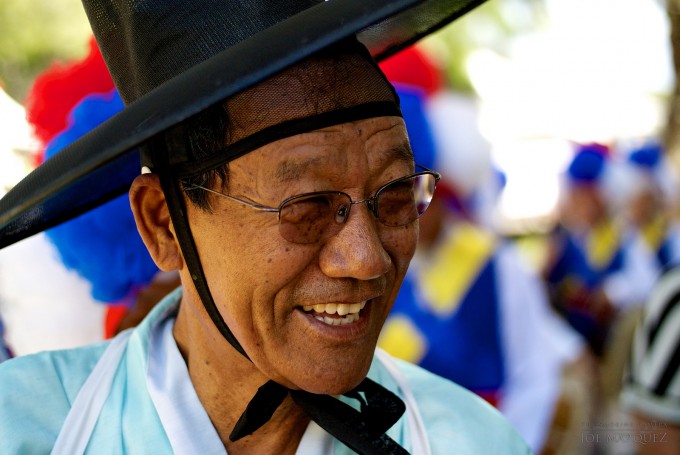 These are more a consequence of the smaller CX one-inch sensor than the lens itself and as sensor technology improves, these limitations will become less so (except of course the fixed DOF).
So what do the images look like? Not bad and I've included a few below. These were taken on a V1 body which I purchased a month ago. The images include street shots in Waikiki and Chinatown, contestants at a Dracula event in Honolulu and performers at the Korean Festival near Diamond Head.
In summary, what would you say if someone offered an 85mm equivalent portrait lens capable of shooting at f/1.2 that costs approximately half a Nikon or Canon equivalent and along with a camera body weights less than a Nikon 85/1.4g lens alone?
Don't know about you, but I would say, "what a bargain!"