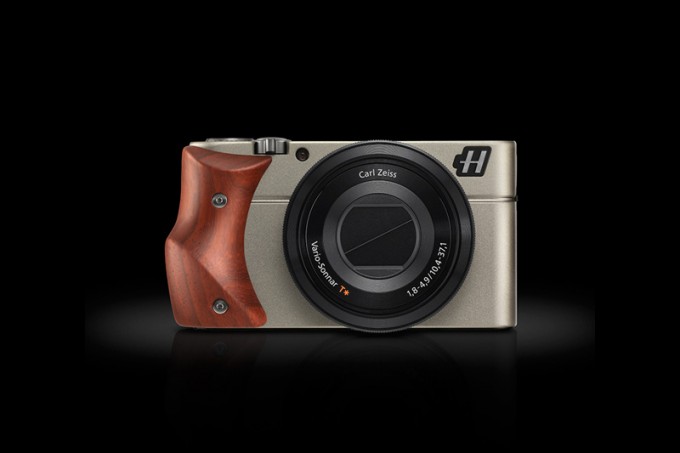 The Hasselblad "Stellar" is announced! WooHoo!
Hasselblad has officially lost their minds. They have now taken a $649 Sony RX100, added a wood grip and are calling it "The Steller" and guess what? It will probably come in at $2500 if the pricing of their NEX-7 "Lunar" is of any indication.
Seems Haselblad are pulling a Leica stunt but in a much bolder way. While Leica takes a camera like the $300 Panasonic LX-7 and puts in in a Leica shell for $400 more you do get the Leica name, longer warranty and better software. The way Hasselblad is going about this one is pretty silly. They take an RX100, make it champaign in color and add a wood grip. I am sure you will get the fancy packaging and all but this is an RX100, plain and simple.
They have not yet announced the price but remember, their "Lunar" which is a NEX-7 sells for $7000 with the 18-55 Sony Kit Zoom.  Who will buy this? Has anyone here bought a Lunar? I just can not see any of these selling, especially if they come in at $2k and up. The RX100 is fantastic, as you can see in my full review, but c'mon. It is not $2k fantastic. 🙂
Hasselblad has lost it. While they used to be known for their amazing medium format film bodies and their compact X-Pan, today they are becoming sort of a joke in the photographic community. Sure, these cameras look..well..ummmm…"different" but they are still Sony NEX-7's and RX100's no matter what shell you throw over them.
You can see more at the new website for the Stellar HERE.