Panasonic GX7, Sony RX100 Deal, and Nikon 1 Troubles?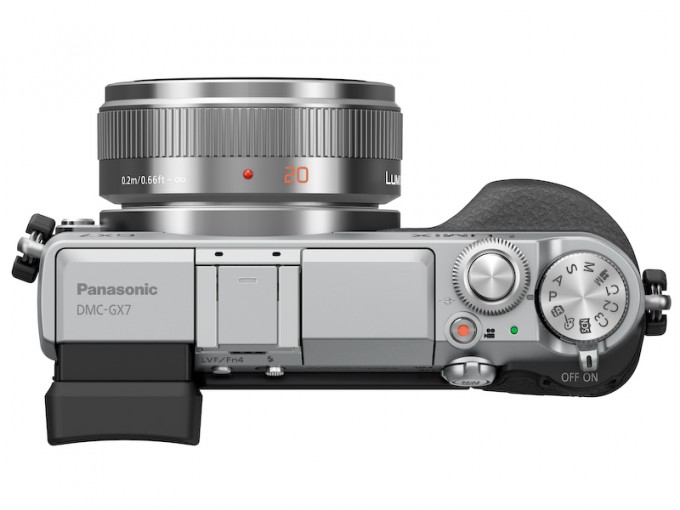 The Panasonic GX-7
Well well. It appears that some new cameras are coming our way SOON and some could be re-invented or even worse, dropped!
1st up, the new Panasonic GX7 is available to pre-order at Amazon in a kit lens version for $1099 or body only version and I have to say, IMO, this camera is one sexy beast. To me, it beats the look of the E-P5 and OM-D simply due to the fact that Panasonic FINALLY went back to their roots with the design that resembles the old LC-1. THIS is what I would call a real Leica Digilux 2 replacement for modern times! B&H also has the GX-7 for pre-0rder HERE and this could be the one that brings Panasonic back to the top of the micro 4/3 heap.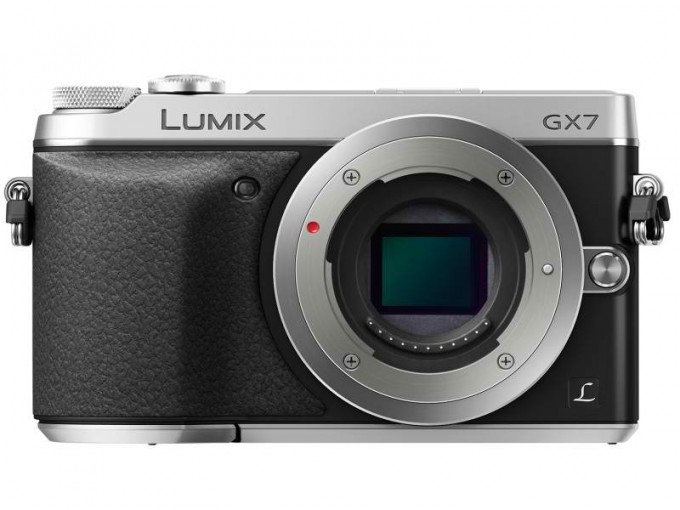 Built in EVF on the left side, that is TILTABLE! Swivel EVF, classic design and what appears to be a beautiful build. WiF and NFC is inside and a 16MP sensor that is sure to be fantastic. Pair it up with the new 20 1.7 II and it will be a killer 40mm fast prime kit that not only looks good but IMO, will deliver in all areas. It even will have IN CAMERA image stabilization. So all lenses will get the IS treatment much like the Olympus E-M5.
If the AF is fast and the performance as good or better than the OM-D I feel this will be the 1st camera to really push the Oly's out of the way a bit as they always seem to win the sales wars in M 4/3 bodies. But we will see. We never know until some good real world use! But to me, it is looking really good. Mirrorless cameras are maturing quickly and contrary to what Nikon is saying, they are selling very well and are profitable for most companies (some models do very well, others do not).
Nikon 1 System – Will it survive?
Seems Nikon is having some trouble with sales even though they sold a huge amount of V1 cameras and plenty of J cameras. They just didn't sell enough…not as many as they wanted to sell. They missed their projections after a huge advertising blitz and marketing campaign. The reason they did not reach their goals is simple.
People were expecting more from the 1 system at launch. Namely, a larger sensor. Those who never owned or tried one trashed it and sadly, it got a bad rep for no reason. By the time real reviews came out with real samples and showing what the Nikon 1 system could do, it was too late. V1's were being cleared out and sold dirt cheap, and THEN they sold in mass amounts.
So Nikon made a little less than they had hoped and they do not like making LESS, most big companies do not. 🙂
Nikon V1 and 10mm 2.8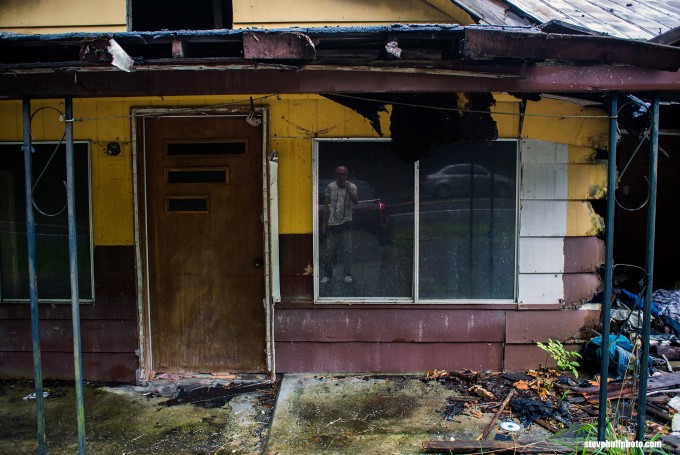 So now they are "re-thinking" the 1 system even after I know a V3 was/is in the works. Will they trash the V series? Maybe but no one knows. Will they just pump out cheap 1 models instead? Maybe. Will they drop the J series and ONLY do a V series? Maybe, but no one knows. Will they drop it all together? Unlikely…HIGHLY unlikely. The new 32 1.2 tells us that Nikon has no plans to drop the 1 system. They JUST released this lens and it is a premium lens at $900! Who releases a $900 lens for a system that is being dropped? Hmmmm.
They also just released the fantastic 6.7-13, which is a $500 lens.
If you look at those facts it appears Nikon MAY be gearing up to possibly drop the cheap models of the 1 system and maybe sell a new higher end V. Again, no one knows but why release two higher end lenses if they are dropping the V series? Makes no sense. None at all.
Nikon V1 and 10mm 2.8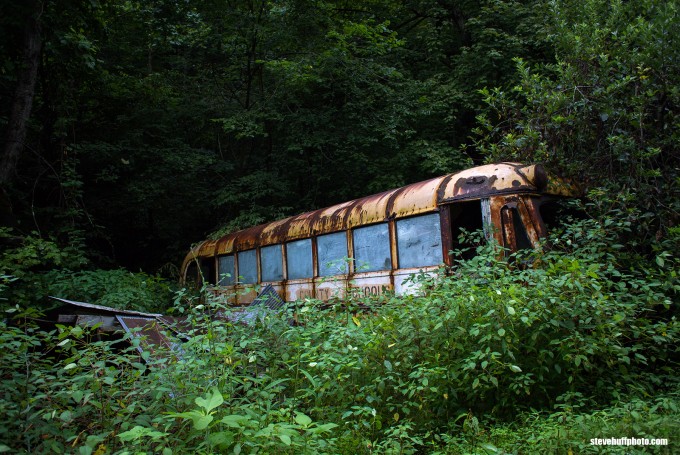 If Nikon did abandon this system (and I do not think they will) then that would be a pretty crappy thing to do to all of us who invested in it. I LOVE my V system and it gives me better out of camera colors than any camera I own as well as the fastest performance. It is also the most film like. I also enjoy the new lenses. So Nikon, do what you have to do but do know that the 1 system is just now starting to gain steam. People are seeing what it can do and are enjoying it. It's a diamond in the rough. Please do not abandon the system.
The new Sony NEX cameras, FF or not FF?
I should be getting a look at the new Sony cameras SOON but I believe these will be the new NEX cameras and NOT the rumored full frame IC camera. I am not 100% certain yet as I have not been told what I will be seeing but do know there are new Sony cameras on the way. As soon as I see them and handle them and can speak of  them I will. Sony usually never disappoints when it comes to new releases. Many are looking forward to the NEX-7 replacement which I feel will NOT be the rumored FF model, but who knows.
I say expect these new cameras to be announced SOON. As for the FF NEX rumor? I have no clue or no inside info on that at all. Nada. I feel it will come but maybe it was all just a big fat huge rumor? Time will tell.
Sony DEAL on the RX100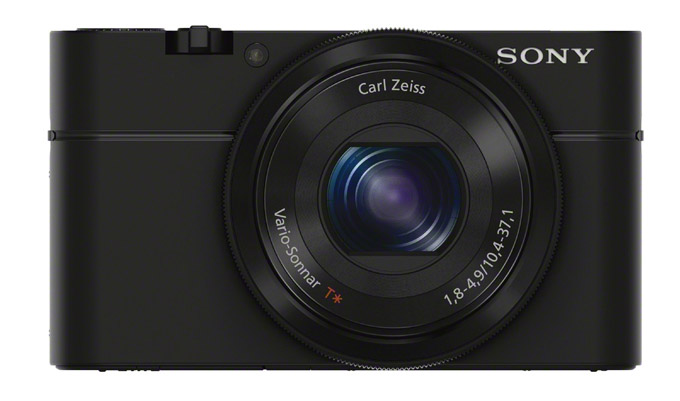 The original RX100, which is still a stellar pocket cam is now selling at a $50 discount for a grand total of $598. I have been shooting with the RX100II and it is still the king of the pocket rocket cameras, without question. Such capability in a small well made package. The RX100 can be had for $598 new or the RX100II for $748, which is just about $150 more. The RX100 is a deal right now at $598 and B&H Photo has this deal in stock HERE.
Sony RX100II shot, indoor, low light, no flash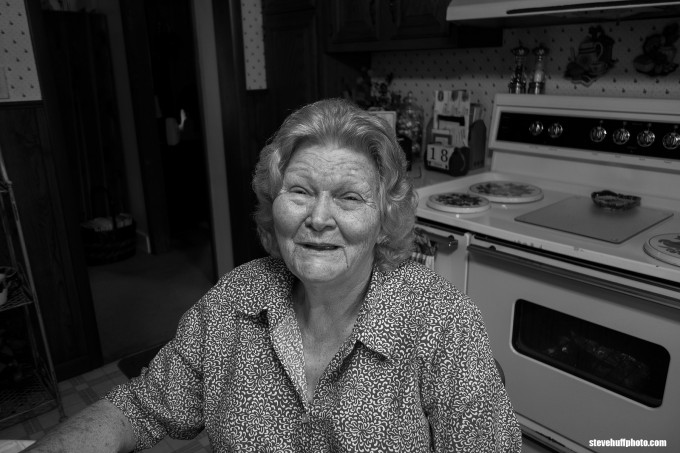 The Future…
I have also been testing the new Olympus E-P5 and have to say that it is basically an OM-D in a PEN design with some new features such as WiFi but the same 16MP sensor and IQ. There are rumors floating around about a new OM-D E-M1 that sound interesting which includes an integrated VF-4 and slight improvements but nothing ground breaking. Still, the OM-D E-M5 is a killer Micro 4/3 camera and a huge success for Olympus.
Today, any mirrorless camera will allow you to take amazing images. From the $250 blowout Nikon V1 to the $600 RX100II  to the $2800 RX1R to the $7000 Leica M 240. What matters is what YOU like to shoot and what inspires YOU. Do you crave shallow depth of field? If so, it is tough to beat a Leica M and a 50 Lux ASPH. Do you want the best take anywhere pocket camera? The RX100II will fill that need, easily. Do you want cheap with some cool lenses and amazing out of camera color and sweet usability? Find a Nikon V1. How about a mix of them all? Go for an Olympus PEN, OM-D or the new Panasonic GX-7 which will give you a little bit of each.
It's no secret that Photography today is super saturated as cameras are everywhere at any given moment..as almost everyone today has a cel phone with a capable camera inside. It is not what it used to be and never will be again. Today, we are all photographers and some are happy with that phone camera while others are only interested only in the top end Leica.
Me, I like them all but have my faves. I love and adore my Leica cameras but at the same time, they are the ones that give me the most trouble (focus issues, sensor issues, etc) but I still always come back to them again and again as nothing gives me the same results and when I want that look, I want that look.
I love the Sony NEX and RX1 series but sometimes the color is hard to get to my liking, but man, that RX1R is amazing for color or B&W, and never gives me an issue. I love the Nikon 1 series and have aquired a new passion for the system with the new lenses releases. The files from the 1 system have amazing color, and a grit that you do not get from other cameras. It's different from the rest, and usually in a good kind of way.
I also am seeing a trend away from super shallow DOF lately. Four years ago it was just aboutt in every photo I saw on my facebook news feed! Today I see more phone shots, more film shots and more images with a larger DOF. Not sure why that is but sometimes a photo is much better with more DOF than less and as many have said, shooting at f/1.4 or 0.95 all of the time does start to get "gimmiky" which is probably why I have been enjoying something like the Leica summicron more than the Summilux lately.
I also had news come my way that a 50 APO cron was being sent to me if I wanted to buy it. The ULTIMATE 50mm IMO. When I had it for a few days it was gorgeous. That lens and an M or MM…heaven. But damn, that would rock my bank account back a few notches. It is a rare lens and not many own it. In fact, very few own it as it is rare that one is made and shipped to a dealer! Crazy lens that is VERY hard to make to perfection, which is what Leica demands.
My hopes for the near future are a Full Frame Sony IC camera, a Nikon V3, and hopefully Leica can make enough M 240's to keep them in stock. 🙂 As always, I look forward to what the future brings in the never ending world of photography.
Remember, whatever you own, whatever you use, or whatever you are planning to own just remember one thing. GET OUT AND USE IT and do not worry so much about specs, perfection or finding a holy grail. Have fun and the more you shoot, the better you will get.
Happy Shooting!
Steve