Creating and Recording Memories. That is what it is all about!
By Steve Huff
Memories…ahhh yes, the whole reason I started to pick up a camera in the first place back when I was 9. I always had the desire to snap the shutter of a camera to freeze that one moment in time…a moment that when snapped and forever captured turns into a time machine that can take you back to that brief moment just by looking at it. That 1/250th second out of our lives that seems like nothing but can mean so much more. Let's face it, Photography has been a huge part of many of our lives since we were children. Remember when you were small and your parents took out their film camera at a family event, vacation or even "just because"?  My Mother has a trunk full of old photo prints from when I was little and every now and again I will look through them to remember the times that have long been forgotten. Until I see the photo of course. Then that memory comes back quite vividly.
I have thousands..tens of thousands of photos on hard drives (yes, they are backed up) and looking through them makes my mind go on sensory overload as I flip through, each one taking me back in time to an exact moment in time..a memory. A recorded part of my history. When you think about it, and I mean REALLY think about it, that is pretty magical.
As I look back over the thousands and thousands of photos on my hard drives, even shots I took 15 years ago before this website was even a thought in my head, I realize once again how powerful and special photography can be for your own well-being and yes, even happiness.
I decided to write this tiny post just to remind everyone that we have one life on this earth and it goes by FAST. By recording moments of our life these memories will be around for our future generations to see, and remember and to even learn about. I see so many going through life who just breeze through life as they are bored with nothing to do. I have always been a fan of living life to the fullest, doing what you want, making your dreams come true and getting out there and enjoying the time we have here on this planet we call earth. It's all a learning experience and what we do with our time here will do more for us than most know or realize. We have one go round here in this life, don't forget that and always live life with NO REGRETS. Yep, those two words can actually improve your life. NO REGRETS.
Take a camera with you my friends. Photograph your family, your friends, your life and all of those moments that would be lost without doing so.
Make MEMORIES as they are made to be remembered!
I have posted some photos I snapped over the past years just to show that without these, I would have most likely forgot about these moments and times in my life.
A shot from 2005 of my Son Brandon holding his pet rats. A week later his face was covered with ringworm from these same rats. Something we now laugh about. But seeing this photo reminds me of this day. He was so happy and excited about his new pets. If I did not snap this then this memory may have been blurred in my mind or not there at all. Taking photos of your life, family and special moments is very important in my opinion and something we should all do. Taken with a 5D and 50 1.4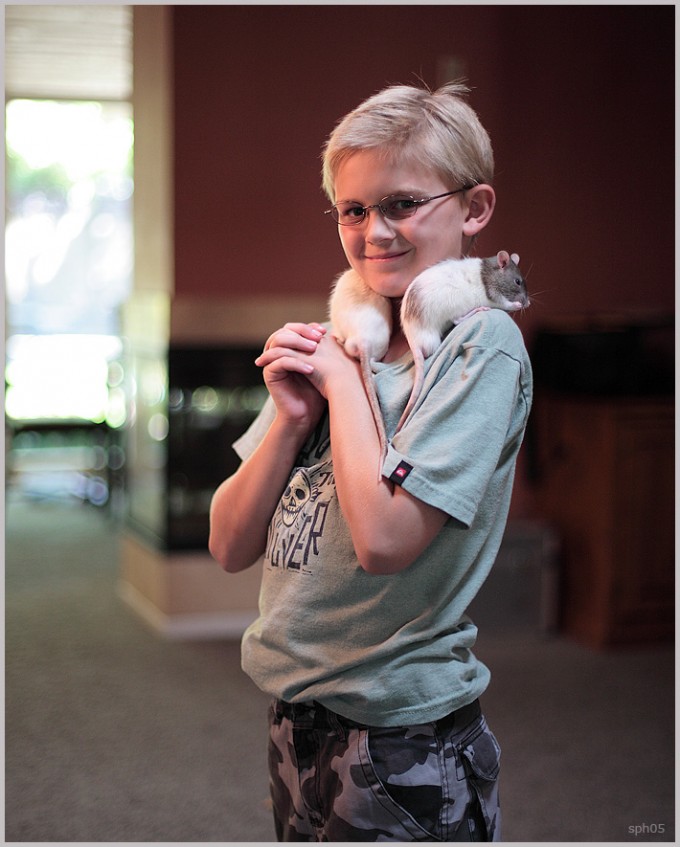 –
and the ringworm that came from the pet rats…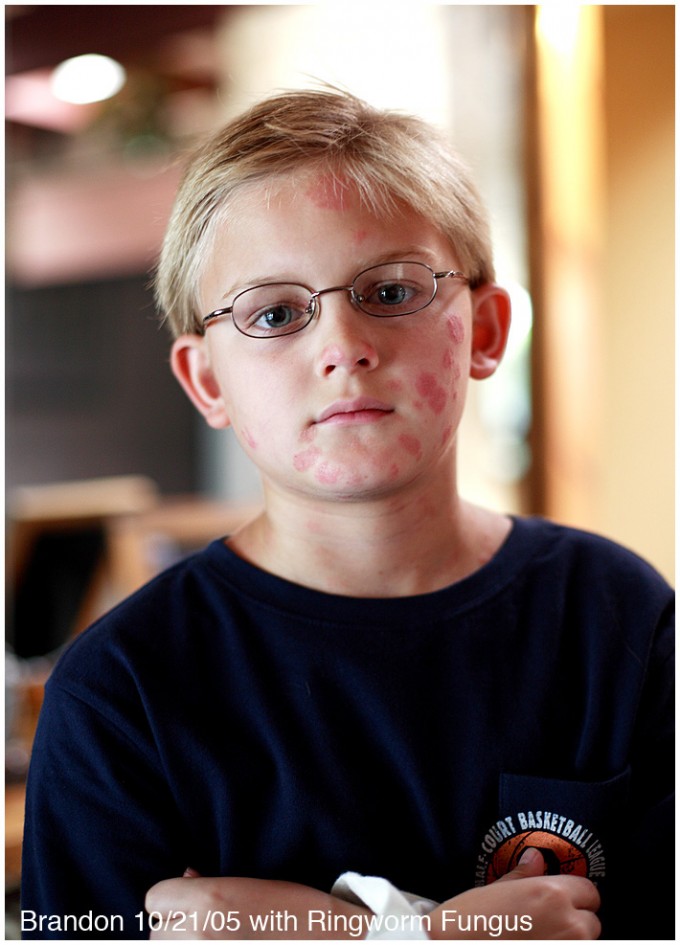 –
The same year, 2005. Brandon's face was covered with a ringwork infection we covered our faces and went out for halloween as horror killers 🙂 That is me as Michael Myers. 5D and 50 1.4 again.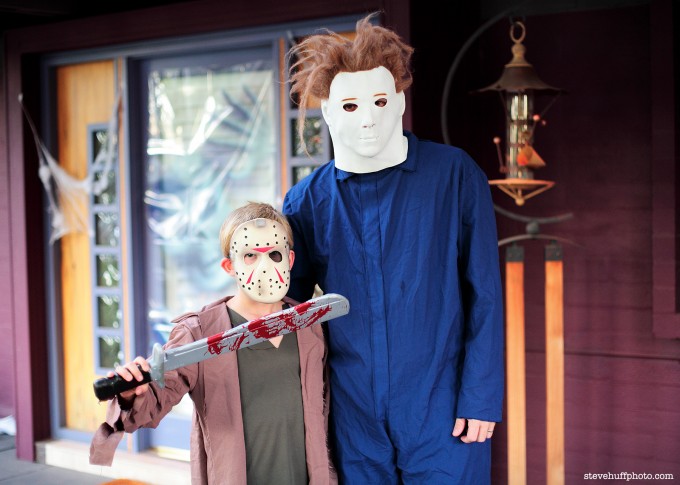 –
My son's stepbrother Kyle back in the day. I remember calling him "Scuba Pete" as he was getting ready to swim in his pool. Yes, this is how he went swimming that day and what you do not see is the flippers on his feet:) Today he is a Pilot and would probably laugh seeing this. Taken with a 5D and 85L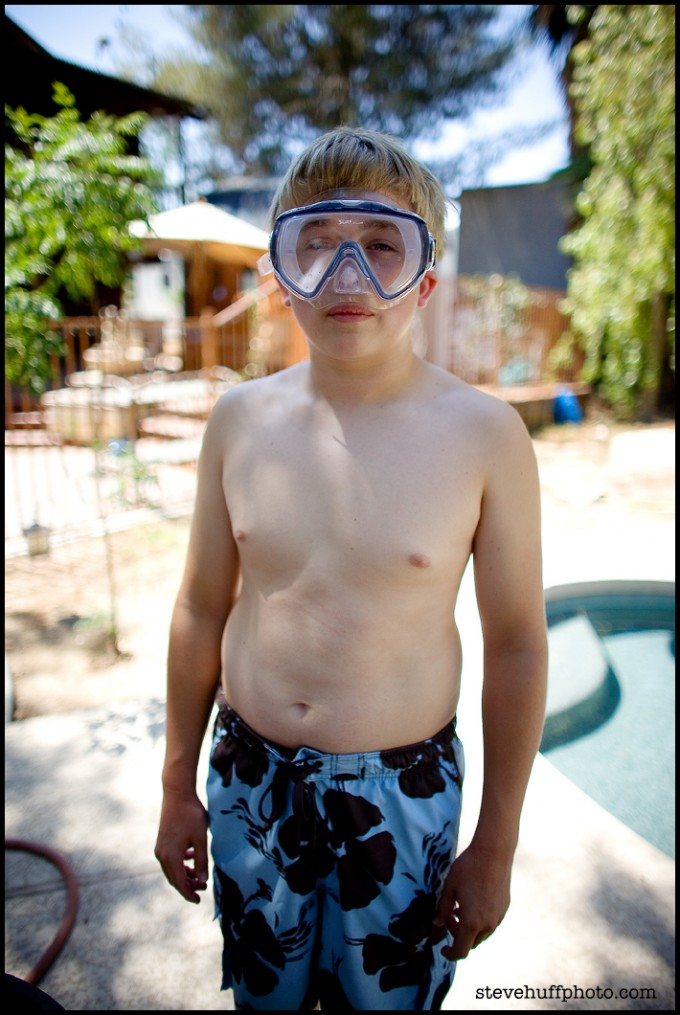 –
My teacup poodle "winnie" – lost her in my divorce 4 1/2 years ago but she is still around and from what I hear, acts like a mean old woman.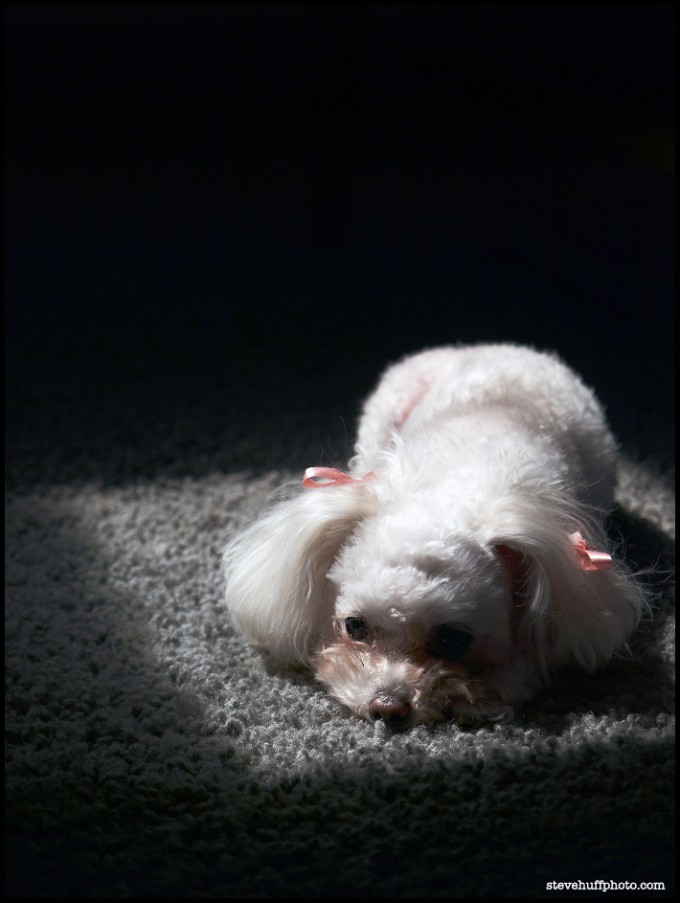 –
My old buddy Scrubby who passed away a couple months ago. He was looking pretty sharp here 🙂 In my mind I remembered him from his last days as that is how I saw him for  the past year. By looking at these I can remember how good he looked in his prime.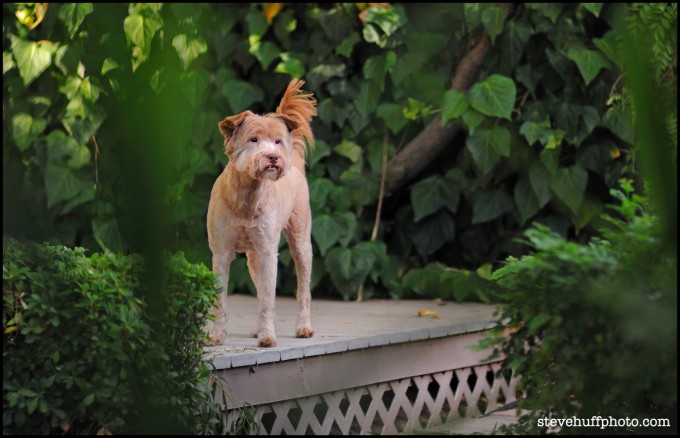 –
My cats Tater and Tails. Amazing and the most sweetest cats EVER. Canon 1Ds and 85 1.8 – They are now gone but their memory remains thanks to the many images I took of them.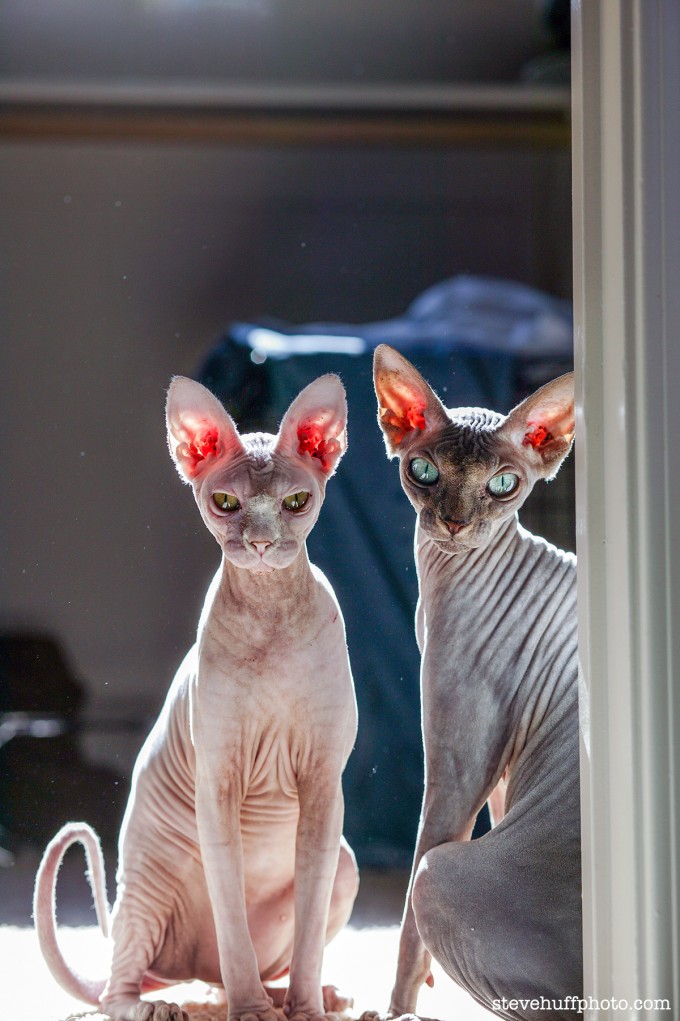 –
Me with some hair! Nikon D300 in hand with a Zeiss Planar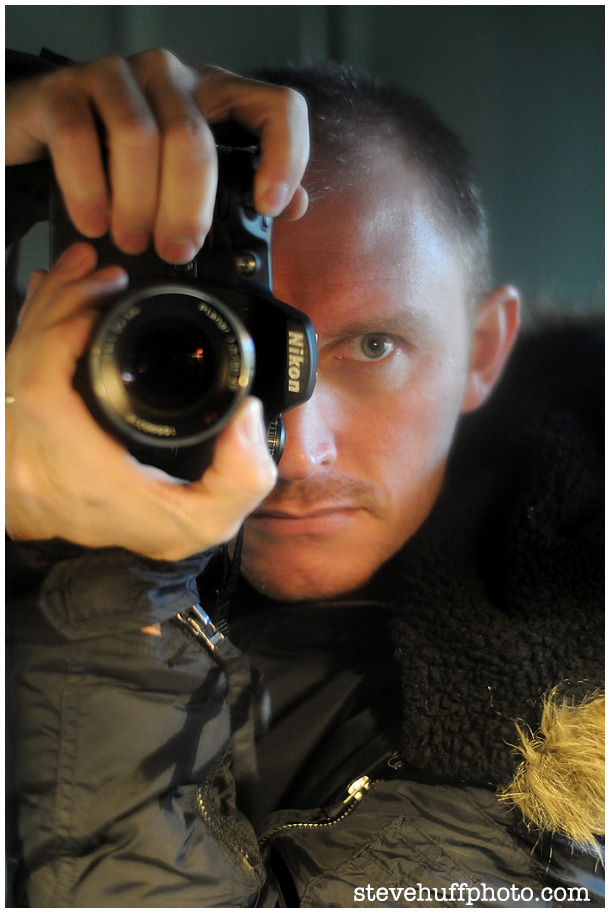 –
Here I am with my Leica M8 inside the bathroom of the "House of Blues" quite a few years ago. Probably with a 35 cron.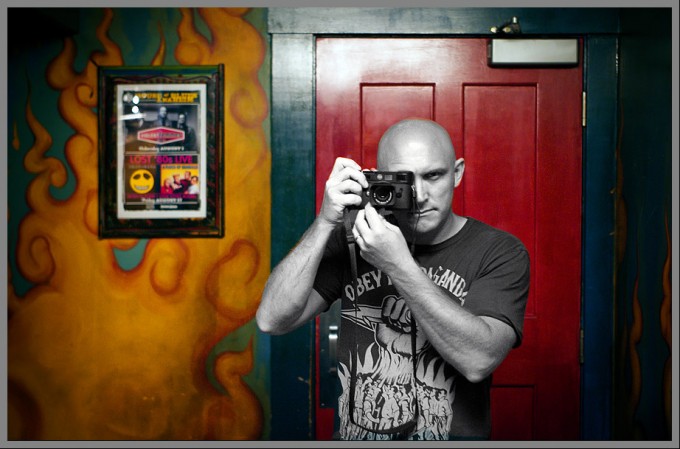 –
My 2003 shot of my old Sphinx cat "Tails". Taken with an Olympus E1 (YES! the OLD E1) with 50 Macro. Great camera and lens back then. Today you can buy an E1 for $150, back then it was $1500 and touted as Canon 1ds quality.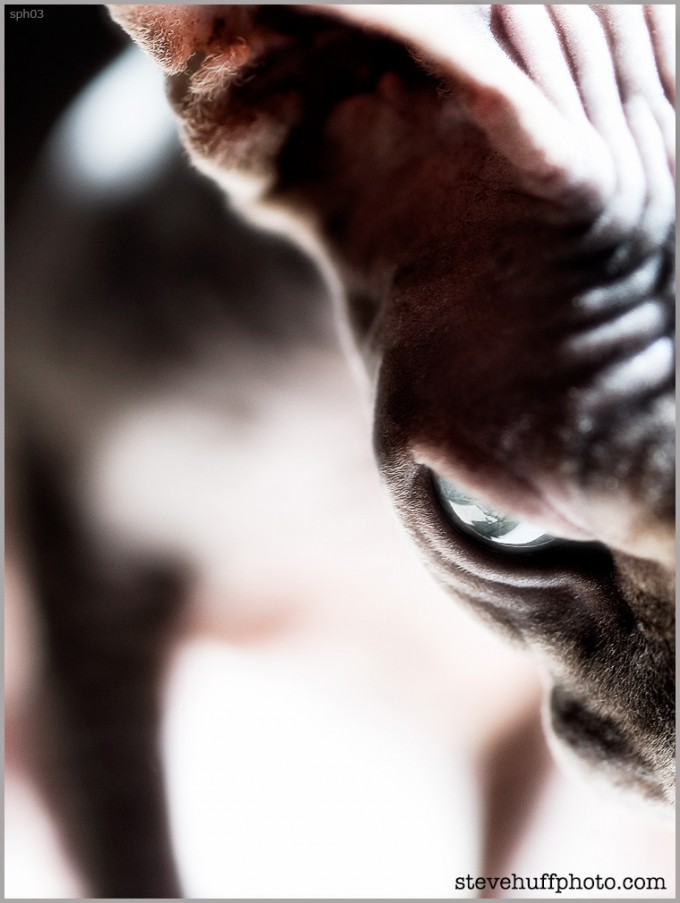 –
Leica M7 and 35 Lux – My Nephew John stocking up on hot dogs before attempting a hot dog eating challenge that we had at my house.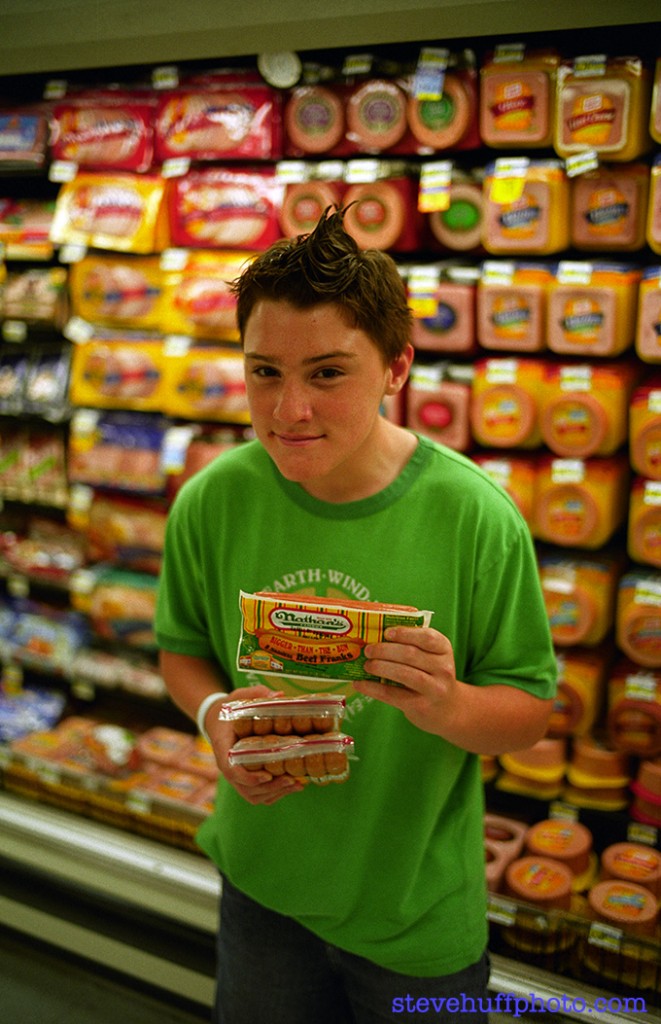 The Auctioneer from 2009 – Olympus E-PL1 and 17 2.8  – Southern Rural Illinois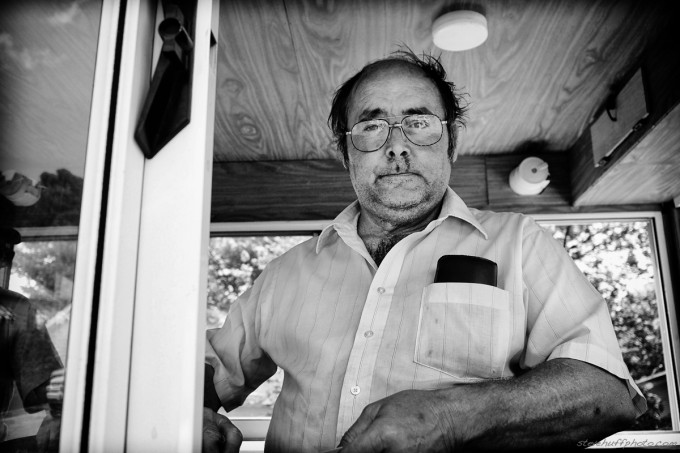 –
My son with Kyle hanging out at Mission Beach in San Diego  – shot with the Fuji S5 Pro – 2007 – I remember loving that S5 Pro and now I can see why. I preffered it to the D300 I also had at the same time due to the colors. While it used a Nikon D200 body, and was slow (hmm, Fuji is still trying to figure out the speed thing) it had some gorgeous files.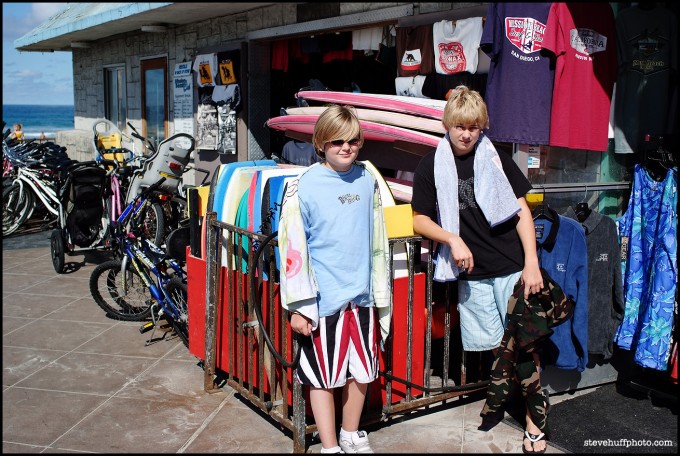 –
S5 Pro 2007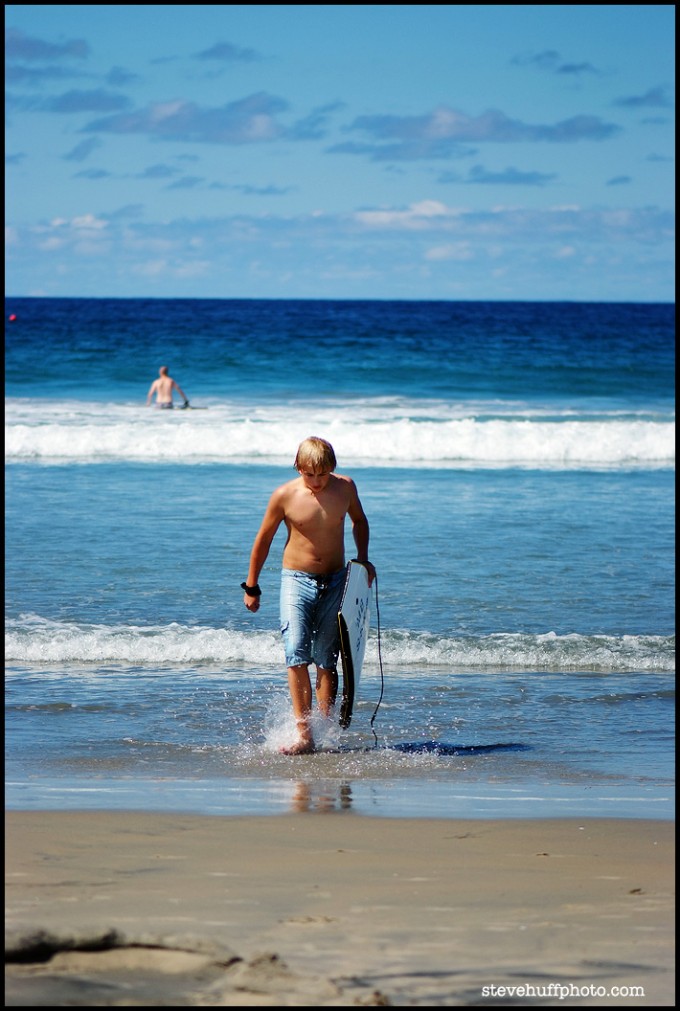 –
The night after my really bad car accident. Fresh from the scene after being cleaned up from the paramedics.
–
Brandon with his pet Parakeet in 2008 or 2009 – shot on film with a G2
–
A quick snapshot from my Vegas weekend with a few readers of the site, hanging out in the "Real World" suite at the Palms. Sony NEX-7 with 24 1.8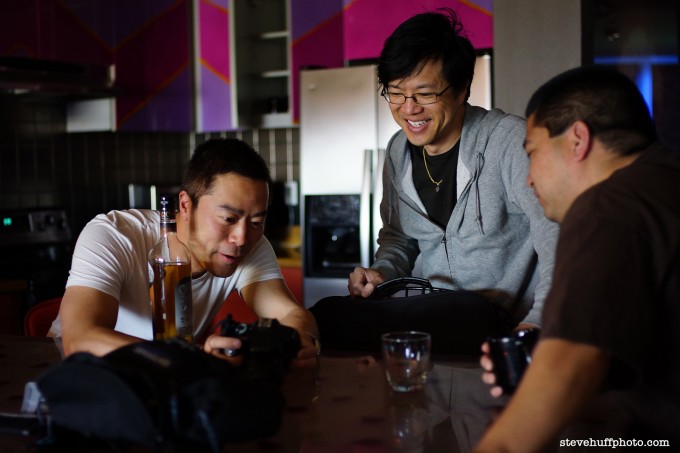 –
Lifelong friend Mike deciding what he wants – oreo or nutter butters – Fuji X-Pro 1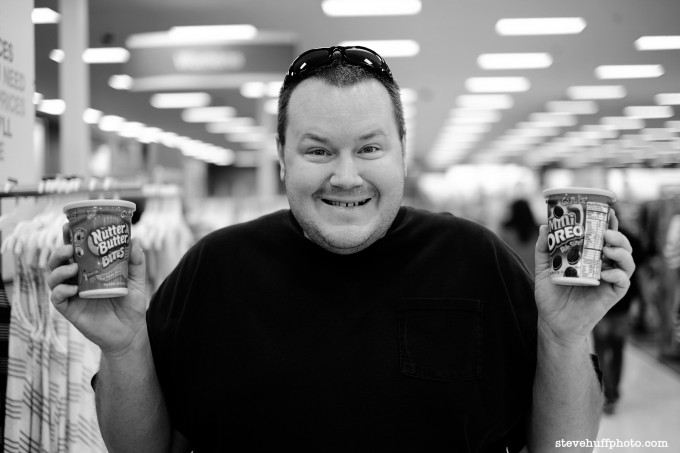 –
Taking my son on the Polar Express – shot with the original Nikon D2h at ISO 1600 – pretty noisy 🙂 But man was he excited as he really believed we were headed for the North Pole.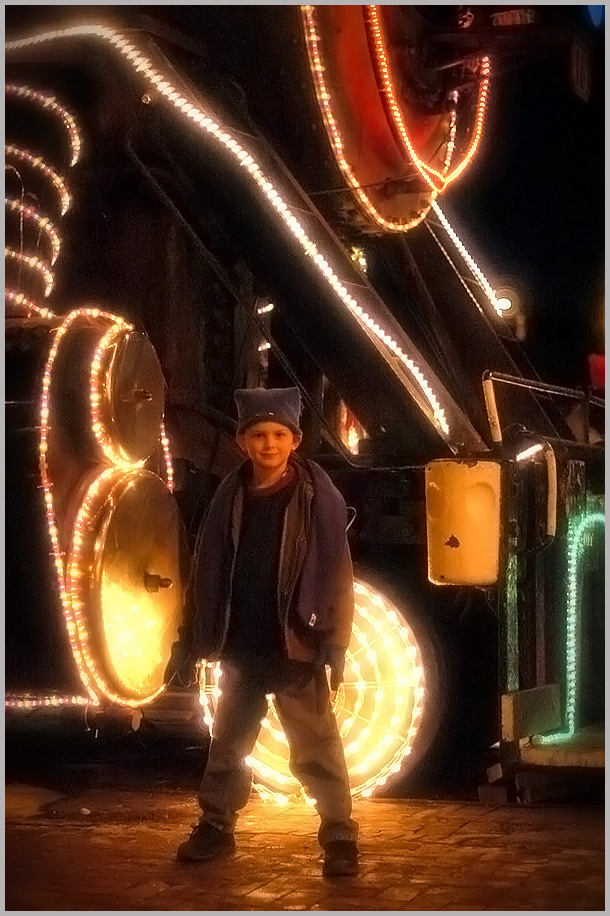 –
Easter Time – Olympus E-P3 with 12-60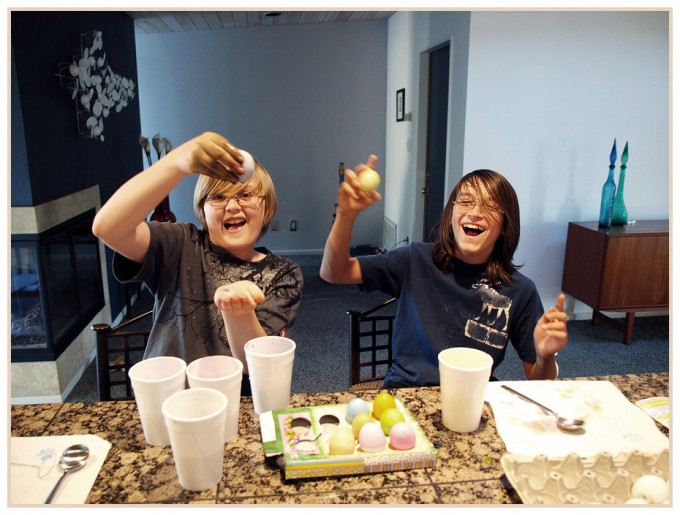 –
Learning to drive at an early age. I think my Mom snapped this one as she was the one who always let him drive without me knowing about it 🙂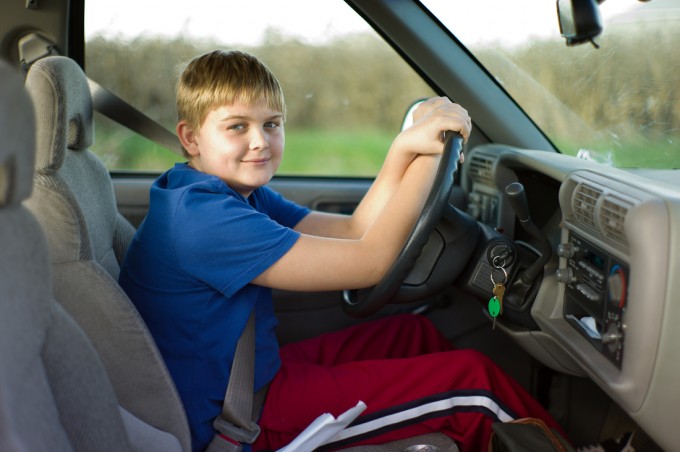 –
A birds nest outside of my house with babies inside. Had to snap this one with my Leica.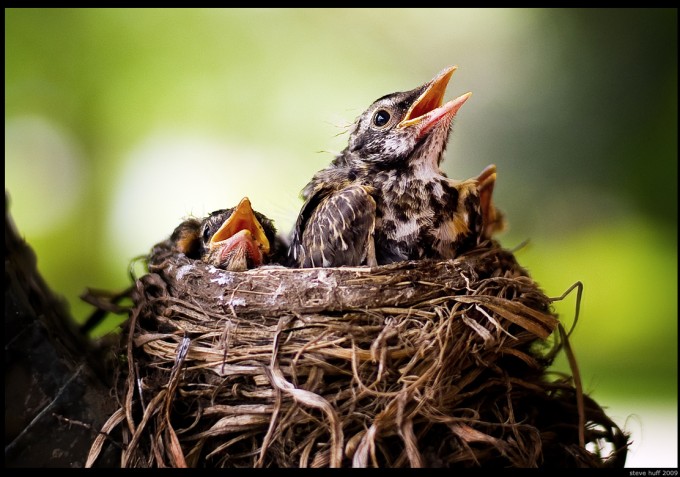 –
My album cover shot taken with the M9 and 50 Noct. One goal in life I had and I accomplished it and moved on to the next goal.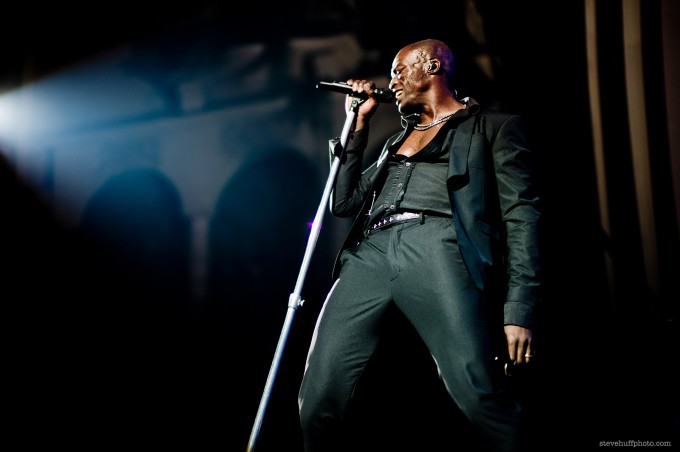 –
Leica M8 and Zeiss 50 1.5 Sonnar – Brandon with "Mini"  who was VERY old here.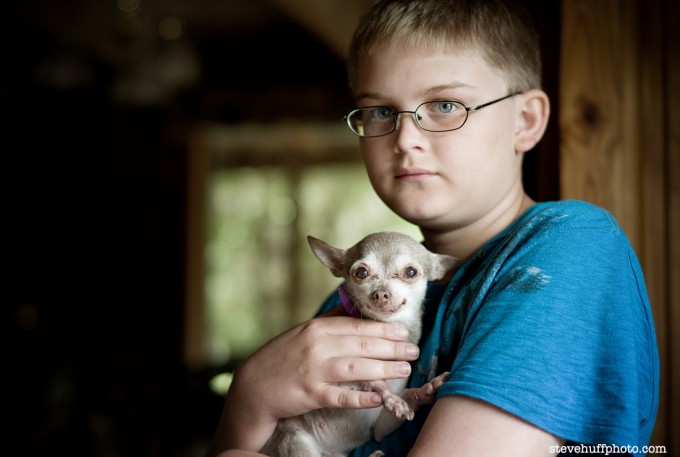 –
My Mother in 2008 shot with the M8 and 90 Cron at f/2.8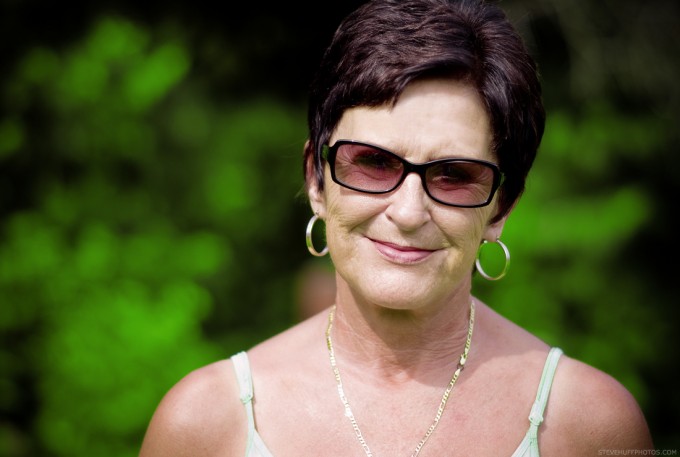 –
Brandon and his new Stingray Re-Issue  – Leica M8 and 50 Noctilux f/1 – 2007 – Great bike to pop wheelies on! I may have ridden this thing more than him!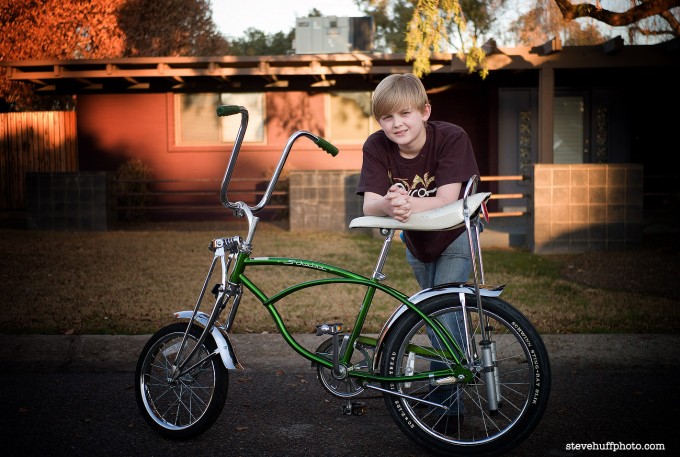 –
Shot with an M7 and Tri-X – My son and Nephew chilling out at disneyland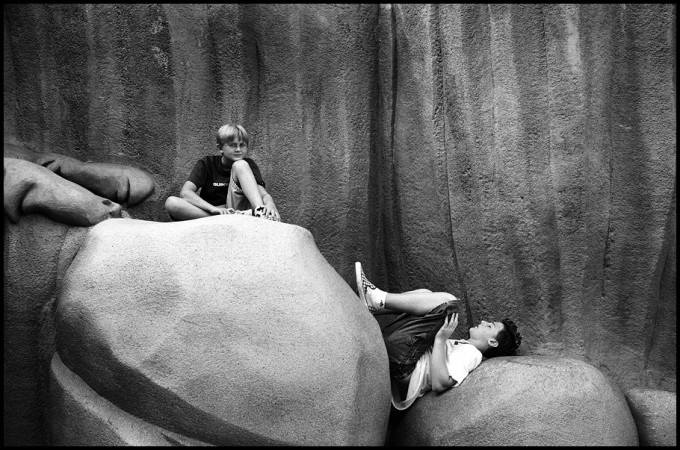 –
Brandon and Kyle – M8 and Zeiss 50 Sonnar – 2009. Brandon was rocking the hairdo for sure!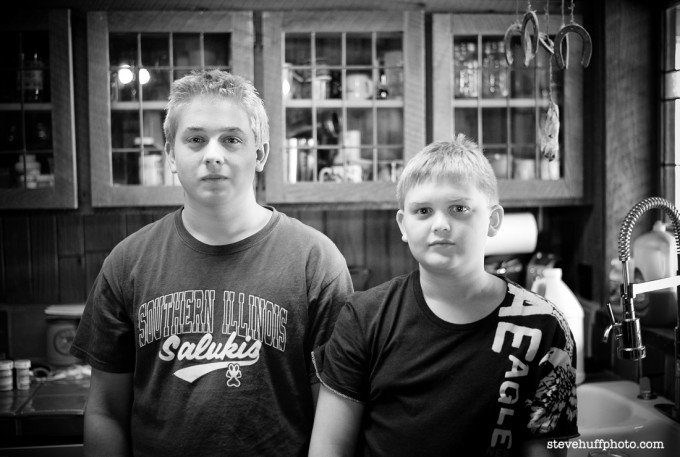 –
Speaking of hairdo's..Brandon with the M9 and 50 Lux at 1.4 – I remember asking him if I could hair spray his hair up so he looked like a Troll doll. He had fun doing it and I shot about 10 shots that day.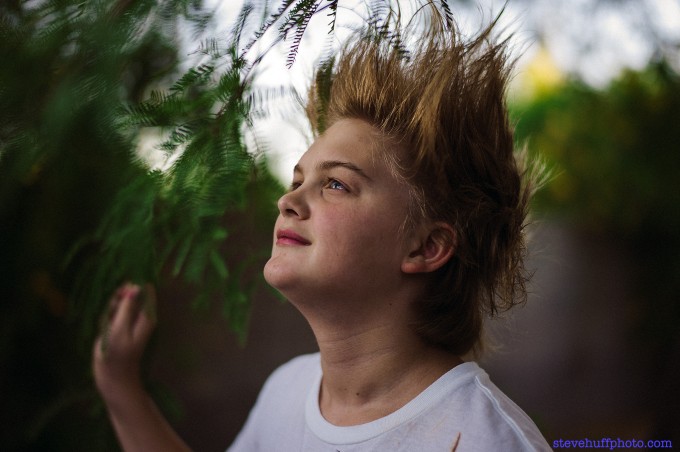 –
Taken with the Epson RD-1 and the Voigtlander 35 2.5 PII pancake lens.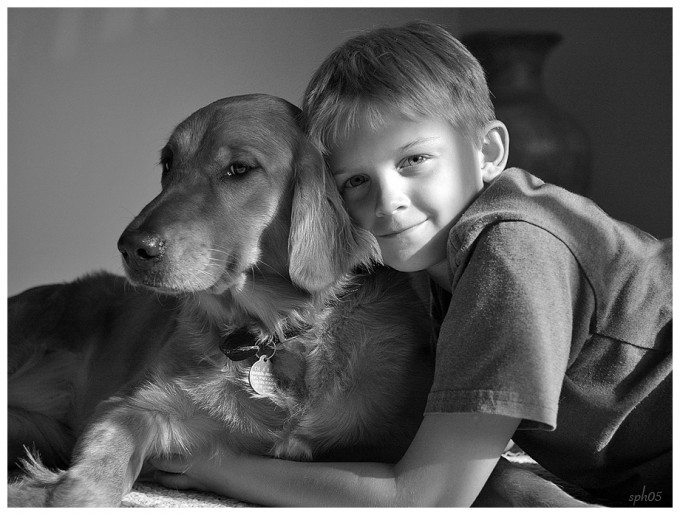 –
He had a Nikon D90 around his neck and this one was shot with film, Medium Format. I think on a Bronica – 2009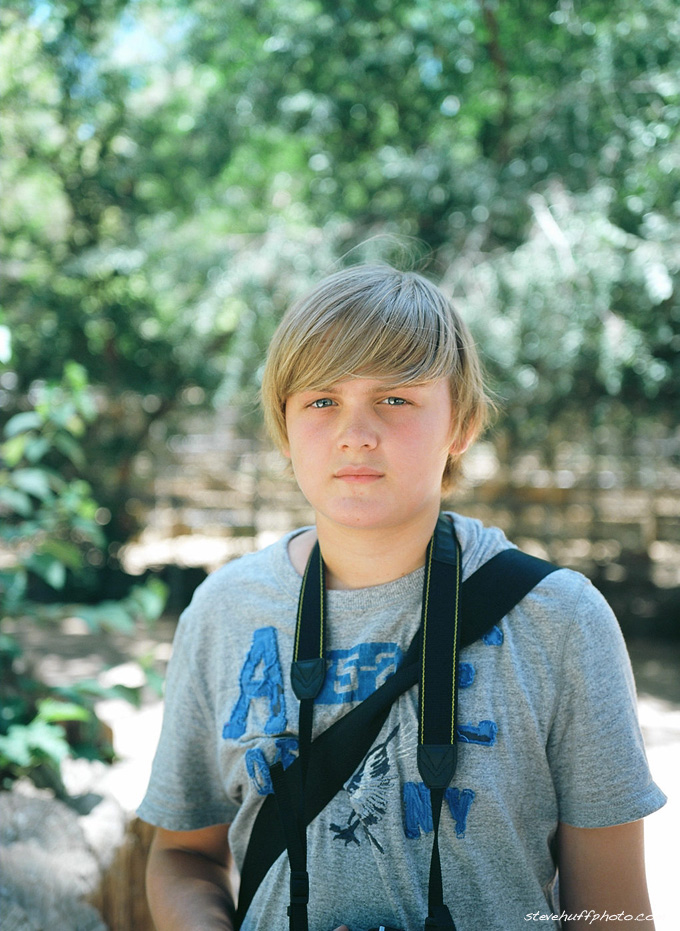 –
More Mission Beach with the S5 Pro – 2007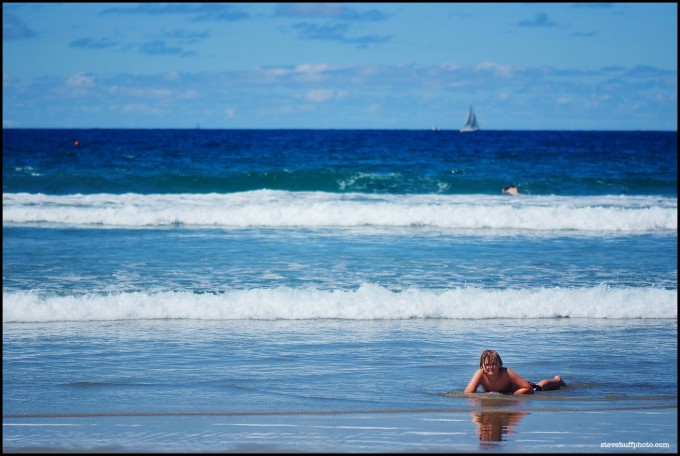 –
S5 pro with Zeiss 50 1.4 manual focus. 2007 must have been my Fuji S5 year 🙂 I was NOT doing this website yet but was on all of the forums quite often getting attacked for saying the S5 was better than the D200 🙂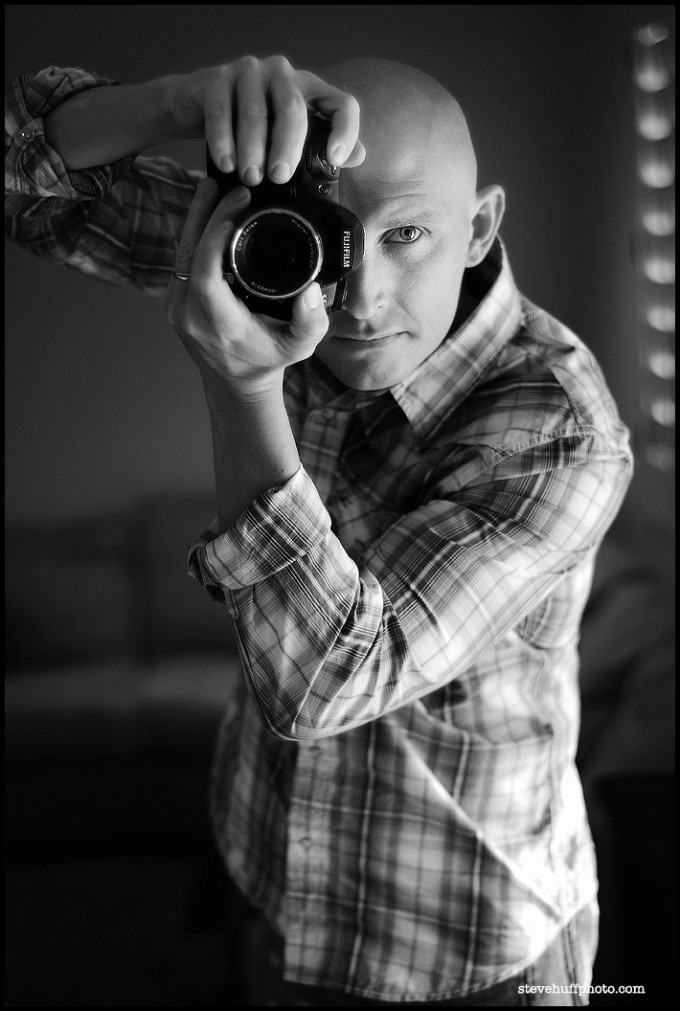 –
Like I said, I have TENS OF THOUSANDS of photos taken over the past 15 years or so, many in folders that are for camera reviews and some, maybe 4000 or so that are all personal photos of family, friends and life experiences. I have so many that I could sit down when I am 80 and spend two hours a day remembering what went on in my life.
It is now 2013 and I am on to the next phase of memory making, the 2nd phase of my life where I expect to take tens of thousands of photos once again.
So pull out those cameras and USE THEM. That is what they are for. It's much more fun to use them when we are not obsessing about specs, ISO noise and things that really do not even matter in the real world of photography. Just gran it, go, and shoot! Have fun and have a GREAT weekend.
Steve