Head hunting on the Bonneville Salt Flats with the Sony RX100
By Terry Bell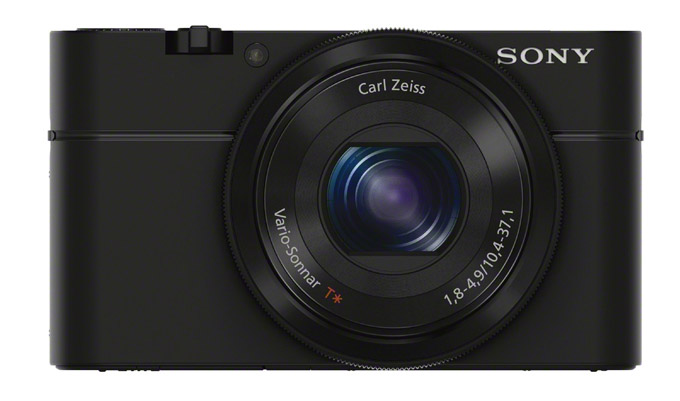 Hi Steve;
Hoping life is being kind to you. Your site has become my go to photo blog each morning.
A couple of weeks ago, I had the great joy of accompanying a dear friend to the Bonneville Salt Flats in Utah, where,he would attempt to gain membership in the 200 mph club, aboard his BMW motorcycle.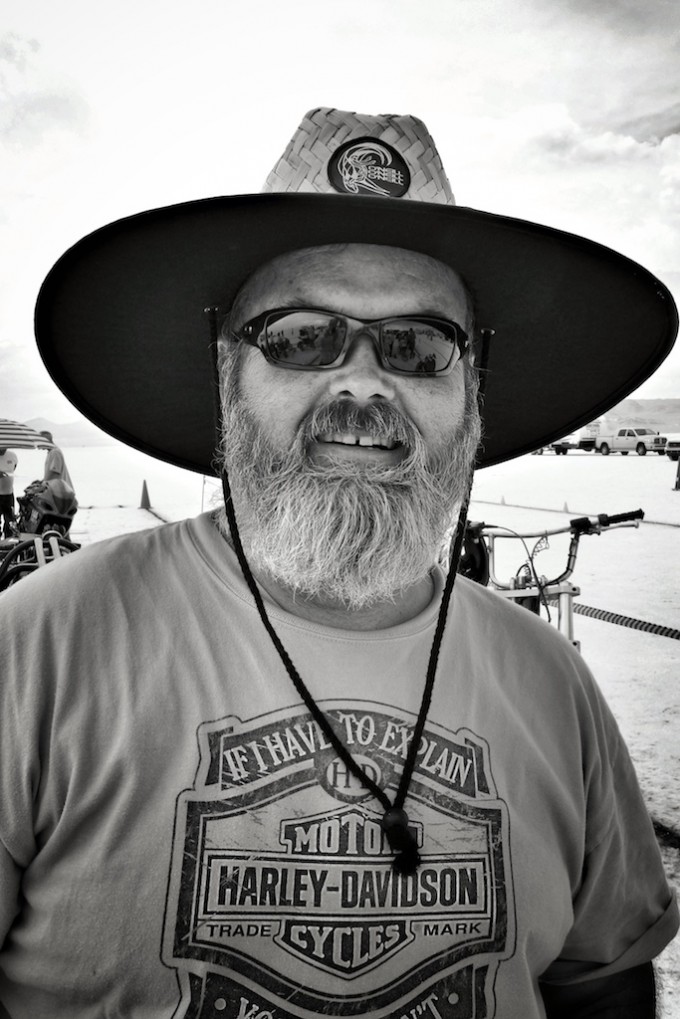 I decided to take two cameras with me on this adventure… My Fujifilm X Pro1 with 18-55 zoom and 14 mm wide-angle, and as back up , my Sony RX100.
After watching the first few timed runs, ( from a considerable distance ) it became clear that i was not going to come close to capturing the speed and excitement that some of these motorcycles generate, with the equipment I had.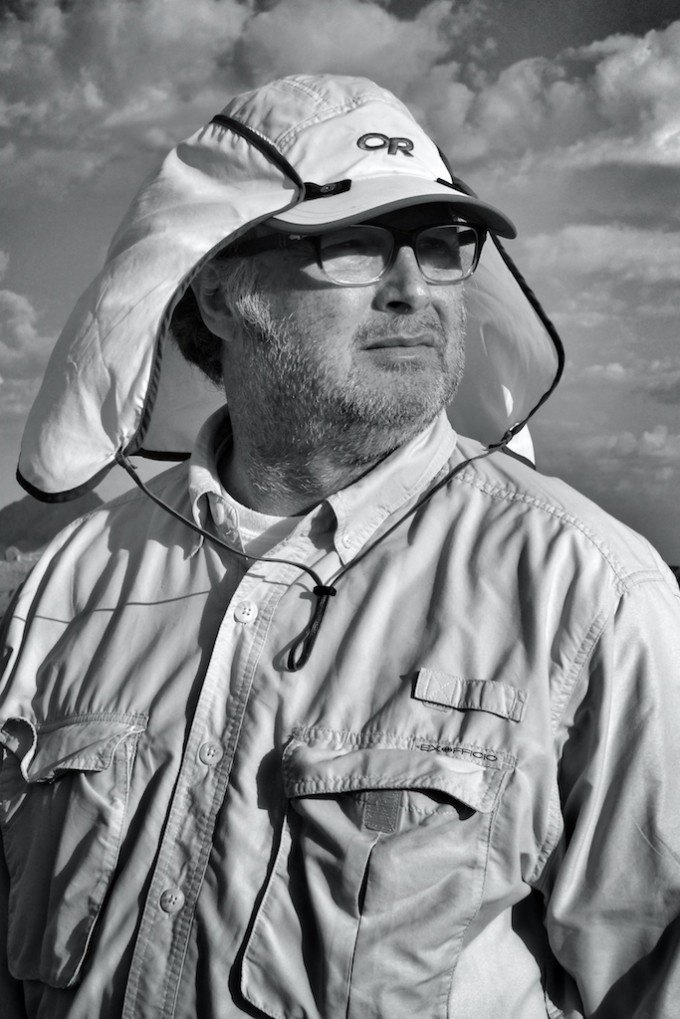 I decided that rather than focus on the motion, I would instead, turn my attention to the community of racers and staff that show up each year to make this event so special.
My go to camera for this project was my Sony RX100. It's big advantage beyond it's ability to render incredibly crisp images, is that it is, by and large, totally un-intimidating. I always like to work close when shooting people and I have found that the more serious the equipment, the greater the anxiety of the subject.
Here on the Salt Flats, I was shooting total strangers and rarely was afforded more than two or three trips of the shutter. The little Sony performed flawlessly and took any hint of seriousness off my picture-taking.
As you can see by a couple of other pics, it did an equally fine job at capturing the beauty of the some of the machines, as well.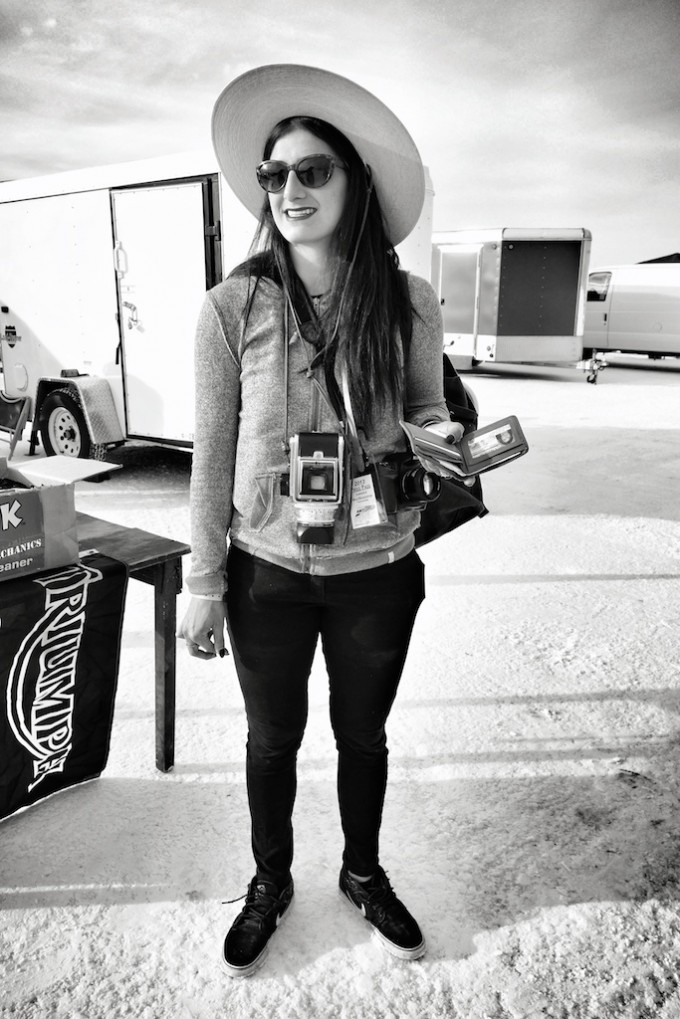 Hope this proves of interest.
Terry Bell
Halifax, Nova Scotia
Canada