NEW 45 f/2.8 wide-angle lens for the Leica S-System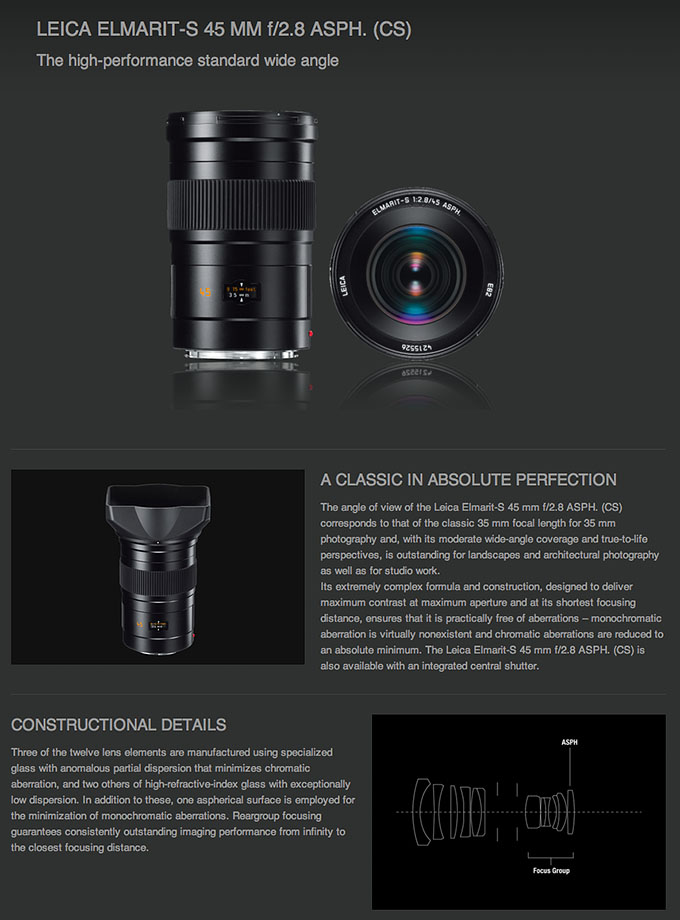 So how many reading this own a Leica S system camera? If you are one of the lucky few then a new lens is on the way from Leica. A 45 f/2.8 which will give you a 35mm equivalent in full frame 35mm specs. This lens will be killer…expensive! Coming it at around $7500 it is yet another offering from Leica bordering on the absurd. If you have a fat wallet, or are a pro who makes the big time cash, then this will be a consideration. No question..the Leica S is a sweet piece of gear and this lens will surely be rock solid beautiful.
Anyone interested in this guy contact any of my highly recommended Leica dealers: Ken Hansen (khpny19@aol.com), The Pro Shop for Photograohers or PopFlash.com
So does anyone here own an S camera? If so, how do you like it? Do yo use it for professional paid work or just for pleasure?