First Look Video: Panasonic GX7
Yes my friends, the Panasonic GX7 is in my hands and has been for a few days. So what do I think? I can say that FINALLY, Panasonic has released a worthy successor to the GF1, and improves upon it in every way. It has taken them 4 years to come up with this camera and it is worth the wait for those who have been wanting a good-looking, good feeling, fast performing Panasonic Lumix with a built-in EVF. Hurray!
You can order the GX7 at Amazon HERE or B&H Photo HERE.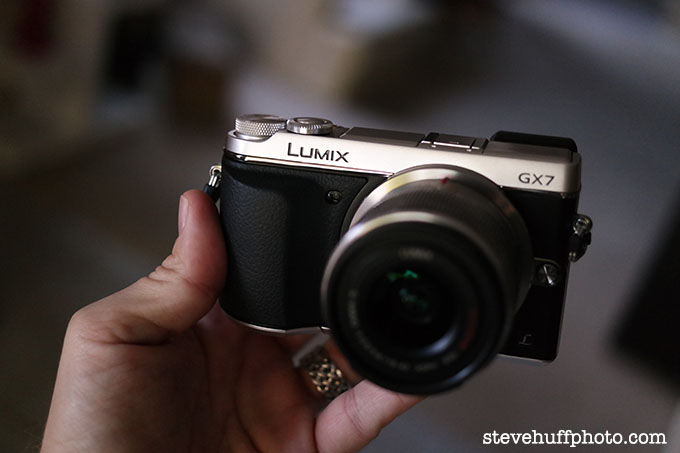 As many of you know I shot the Olympus E-M1 last week for a few days and loved it and in fact, loved everything about it. Even though when I shot it the weather was dreary, grey and wet and left me with some flat looking files (as any camera would) I could tell it oozed of quality in and out. A true workhorse camera.
The new Panasonic GX7 is much different than the E-M1 because it is not a pro level build, is not weather proof, does not have 5-Axis anything nor the Dual Fast AF. So why would one choose the GX7 over the E-M1? Easy. For one, not everyone needs all of those features of the E-M1 and lets face it, they did add a little but of size to the camera to create this pro level build. Also…
It's all about Cost and Performance (or what you get for your hard earned money)
GX7 – ISO 1000 – Kit Zoom –  Zero NR – I am not a fan of the kit zoom as I feel Micro 4.3 needs the best lenses to shine. The Kit Zoom does AF VERY fast though 🙂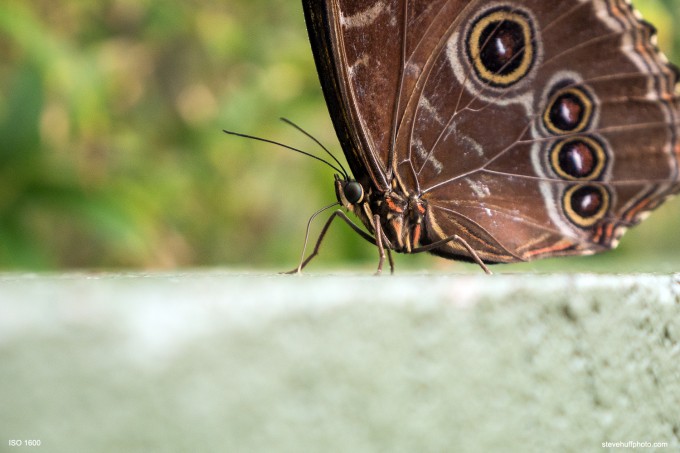 After using both cameras I really can say that both are exceptional Micro 4/3 bodies and each have their own strengths. The GX7 looks amazing, feels good in the hand, has decent in body IS, and a killer swivel EVF that in practice, really makes it more versatile. The touch screen is fantastic and the AF is plenty fast. The image quality is a bit different, as it always has been between the two brands but when shooting RAW it does not really matter as both will do wonderful.
What it comes down to is your budget, your needs and your wants. Many have already asked me about the GX7 vs the Olympus E-P5 with 17mm 1.8 and EVF4. A Panasonic GX7 body with 20 1.7 II would run about the same cost as the E-P5 kit..around $1400. So this is what should be compared to the GX7 along with the E-M5 from Olympus. 
So which would I buy? Hard to say at this point as I have much more shooting to do with the Panasonic. BUT I can say that the E-P5 feels better/more solid and dense. It feels SOLID and the controls are fantastic. The GX7 feels more plasticky in comparison. The E-P5 focuses fast and has the 5-Axis IS which is the best you can get for in body IS from ANY camera made today (as of this writing). The VF4 is nicer than the GX7 EVF as well but it makes the camera much more bulky and odd looking when attached. The GX7 EVF is not even visible from the front until you raise it up.
The Leica 50 Summilux 1.4 ASPH on the GX7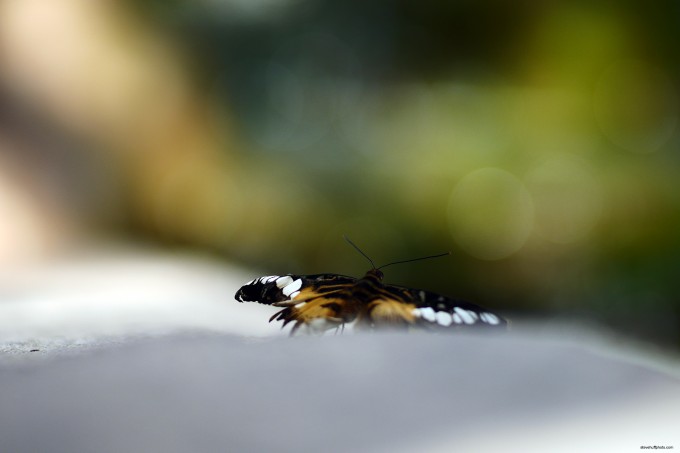 Me, I feel the Silver and Black E-P5 is sexier than the GX7 but the GX7 is also a looker. Both perform VERY well so what it comes down to is your personal preference  – besides, photography is not about design or looks of a camera (though it helps to get you motivated to want to shoot with it). I do feel the GX7 is a sweet little machine but I love that the E-P5 is able to use the 5-Axis/IS  even with Leica/3rd party non AF lenses and video, where the GX7 will not. Maybe a firmware update will fix this.
So to those who asked, I am not sure yet 🙂 Both are just as capable in the right hands. I've always been a sucker for the PEN's and have reviewed them all since day one so I might lean to that direction if my choice was between those two. We also can not forget the Olympus E-M5, also in the same price range. We can also not forget the camera that we currently own, because at the end of the day, you probably do not REALLY NEED an upgrade.
ISO 2000 – OOC JPEG with default NR – Kit Zoom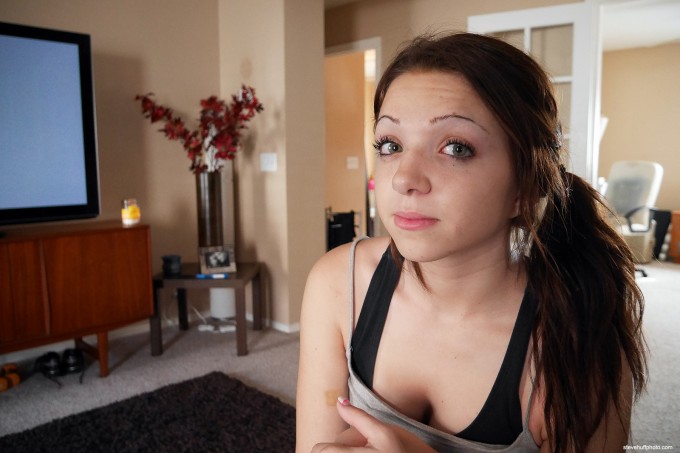 But I will have much more in my full review of the GX7 soon, so until then check out the video with my 1st look thoughts as well as some quick video shot with the camera. Lots to do in October..E-M1, GX7, and of course, much more 🙂 I may also do a just for fun comparison between the GX7 with a Voigtlander 25 0.95, the Fuji X-M1 with a Zeiss 35 1.4 and the Leica M with 50 1.4. If so, I will post three shots and not list what camera took what photo to see if you guys can guess what image came from what camera. So many claim Micro 4/3's is a toy, so this will be a nice way to see how it hangs with the other two..an APS-C and Full Frame.
Fun fun fun 🙂 Stay tuned.
Steve