The Classic Leica 5cm Elmar f/3.5 Collapsable Lens on the Monochrom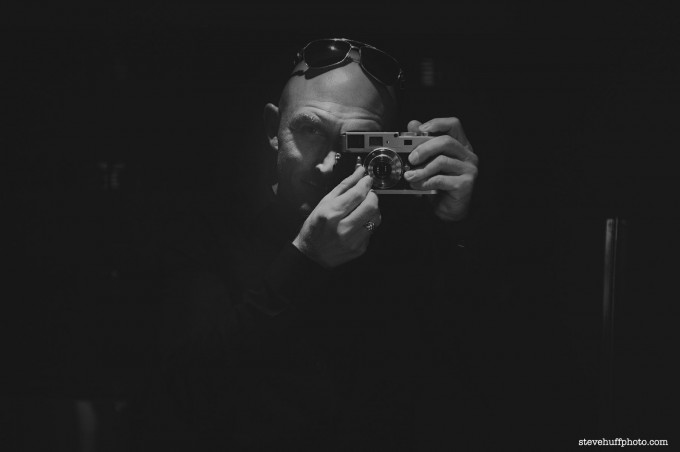 Hello to all! Happy Tuesday! It is 9 AM, I am sitting down at my desk to write this article with my morning coffee and a cookie. Life is good. Today I want to share my experience with an old classic lens. The gorgeous and TINY collapsible Leica Elmar 5cm f/3.5 Lens (50mm f/3.5). Yes, it is old, it is slow in aperture, but it is a beauty for shooting in decent light, especially with the Monochrom, which I absolutely adore. So why do I adore the Monochrom when it is just a black and white sensor camera? I mean, any camera can shoot in B&W, right?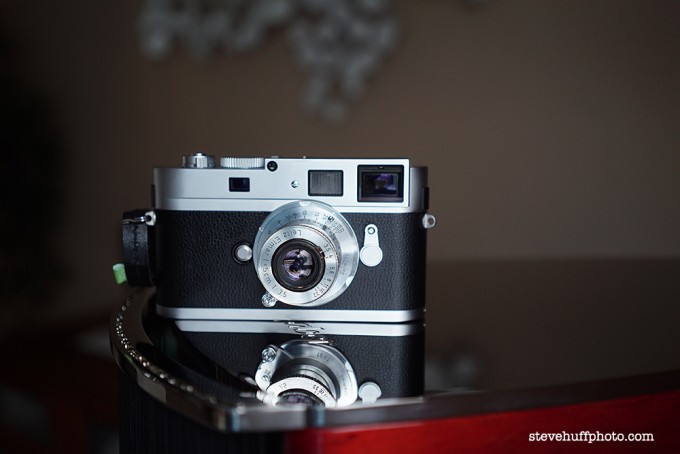 Yes. You can also convert using the pricey software solutions. Even so, I find there is nothing quite like using the Monochrom, or the quality I get from it when it comes to tonality, detail and overall look of the files. I also love using a rangefinder and since this one is based on the M9 body with a CCD sensor, it has a different look than most CMOS sensors made today. I especially like the fact that it is so simple. When using it you know what you are going to get. No color issues, no color casts, any lens can be used without issues and you do not have to fiddle with White balance or worry so much about high ISO as this guy shoots up to 10k with ease.
But today I want to talk briefly about a VERY classic lens. The Leitz 5CM f/3.5 Elmar. It is chrome and looks stunning on the Monochrom. It is tiny and weighs next to nothing. It is built and made to Leica standards and my copy that I found locally for $200 looks like it just rolled off the assembly line.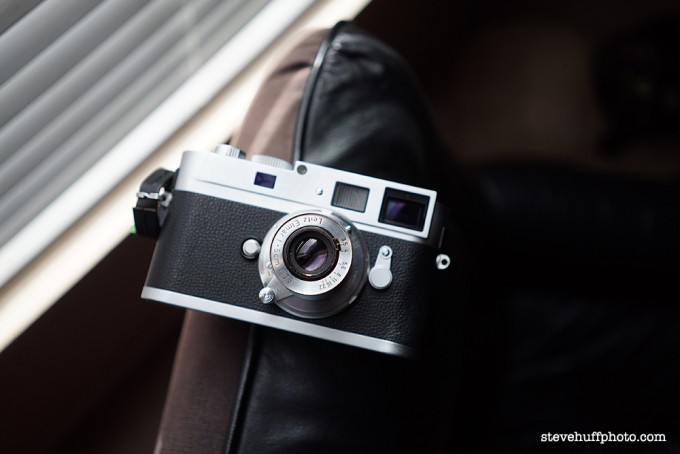 My lens was made somewhere around the 1940's but this lens was made through 1961. Even though my lens is more than 60 years old, it appears and functions as brand new. I bought it mainly just to have it, and seeing that it was so affordable I could not pass it up. I never thought it would get much use but I took it to Las Vegas with me last weekend when meeting up with some great guys from Germany at CosySpeed testing out some cool products.
I decided to take a 30 minute stroll around the strip to see who and what I could photograph. I found many people staring at the camera, some asking me if it was a film camera and others just saying "cool camera"! While most were shooting with iPhones, iPads and even quite a few Sony NEX cameras, no one was shooting with a Chrome Leica Monochrom with this classic lens attached 🙂
The lens will render in a classic way as it should for being a 60+ year old lens.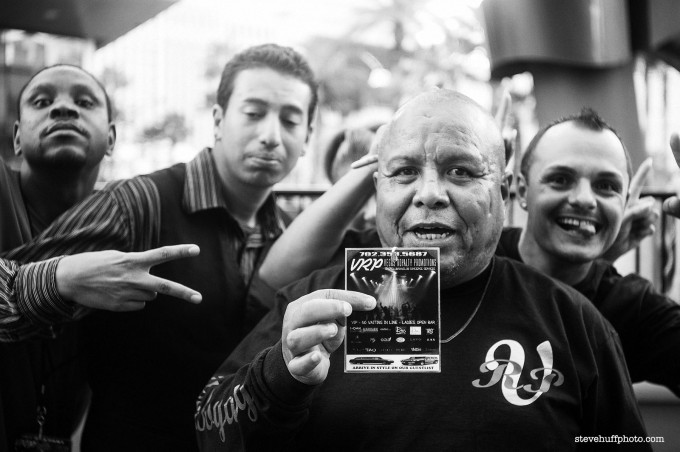 Being limited to f/3.5 Aperture scared me as I am used to shooting wide open at f/1.4 or f/2 most of the time. I realized that I may have a large DOF but hey, the old masters shot with lenses like this if not this exact lens for a while. I am nowhere NEAR as good as those guys..I am not even a pimple on their chin..but to use a lens that some of them used felt good and I knew the limitations and I accepted them. After I thought more about it I realized there were no real limitations and in fact, it should be easier to shoot with a lens like this as focusing would be made easier with a larger depth of field!
So away I went, walking, smiling, interacting, laughing and observing…
When you walk in Vegas be prepared for many who are only out to have a GREAT time..for many this is a break from stress, work, and their hectic lives so most are friendly and will be happy to let you snap their image..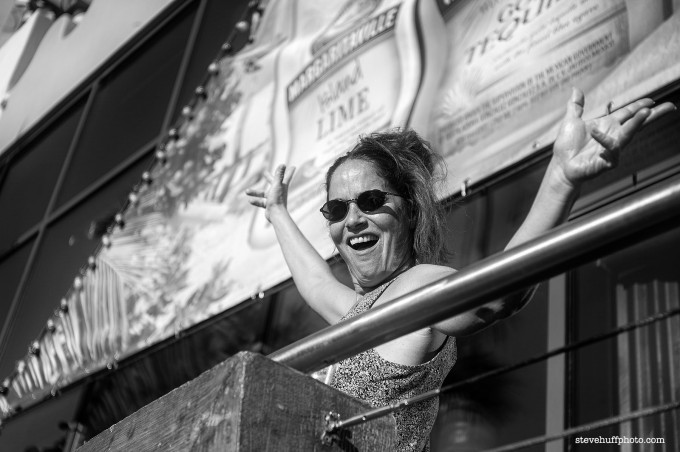 It was easy to use and shoot with this classic lens and I am pretty quick with a rangefinder and manual focus. I usually prefer to do more "street portraits" than "street shooting". I find most street shots that people post online are usually quick sneaky grabs of people and many of them are not so good. I prefer some form of interaction with these people, some form of eye contact. A few words, or even a nod and smile. If they are receptive then I take a shot. Sometimes they are not and I still grab a shot but its all part of the experience of being immersed in the action…
This is one of the guys who pass out the cards for female strippers and escorts who come to your room..they usually hate their photo being taken, but this guy just gave me an odd look when I nodded and asked for a photo. He was probably wondering what I was using to snap the shot.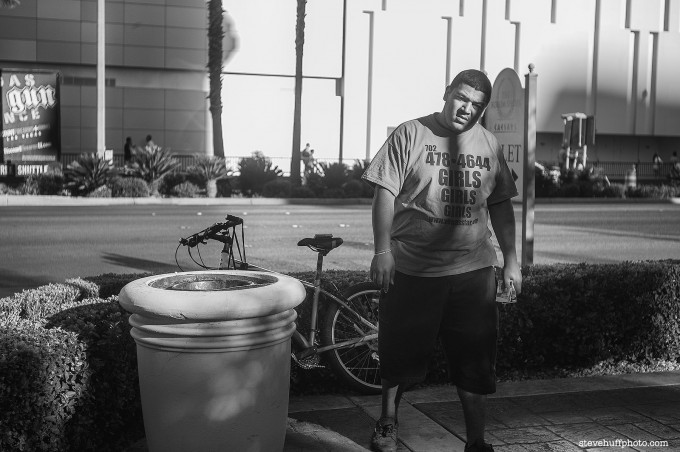 While this Elmar will not be a favorite of mine, it will be pulled out from time to time when I want to feel nostalgic and classic 🙂 It's a beautiful lens and if you find a mint copy for a good price SNAG IT! I find it worth it to have it in my collection for  the price I paid of $200.
A few more images below using this lens, at wide open at 3.5: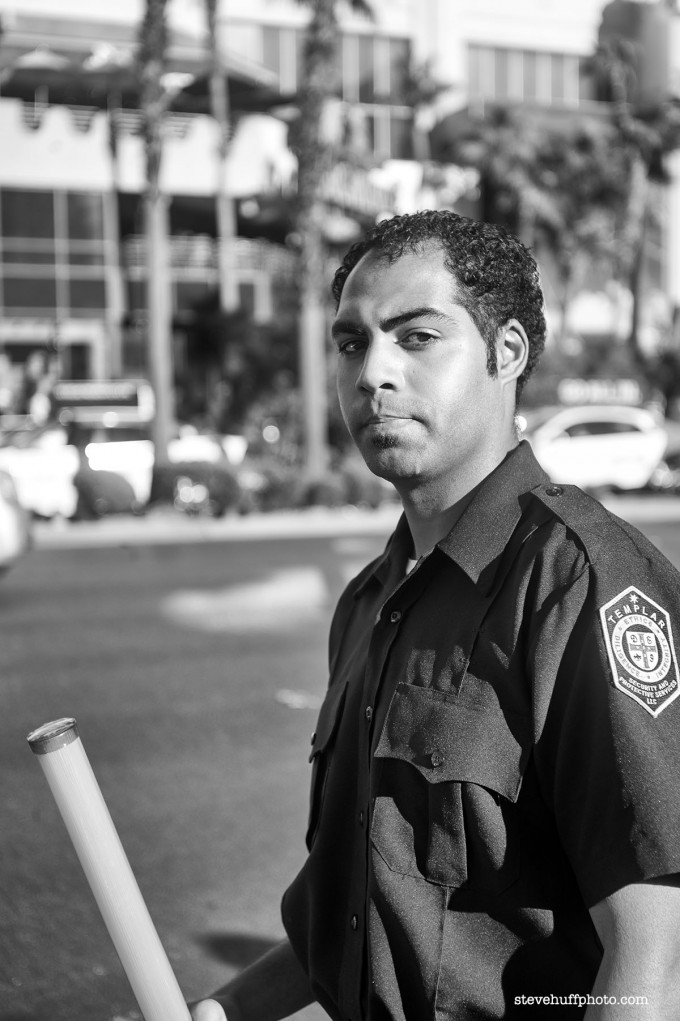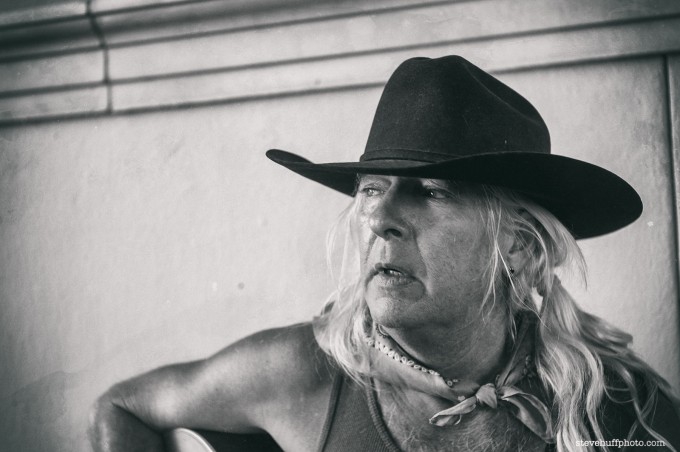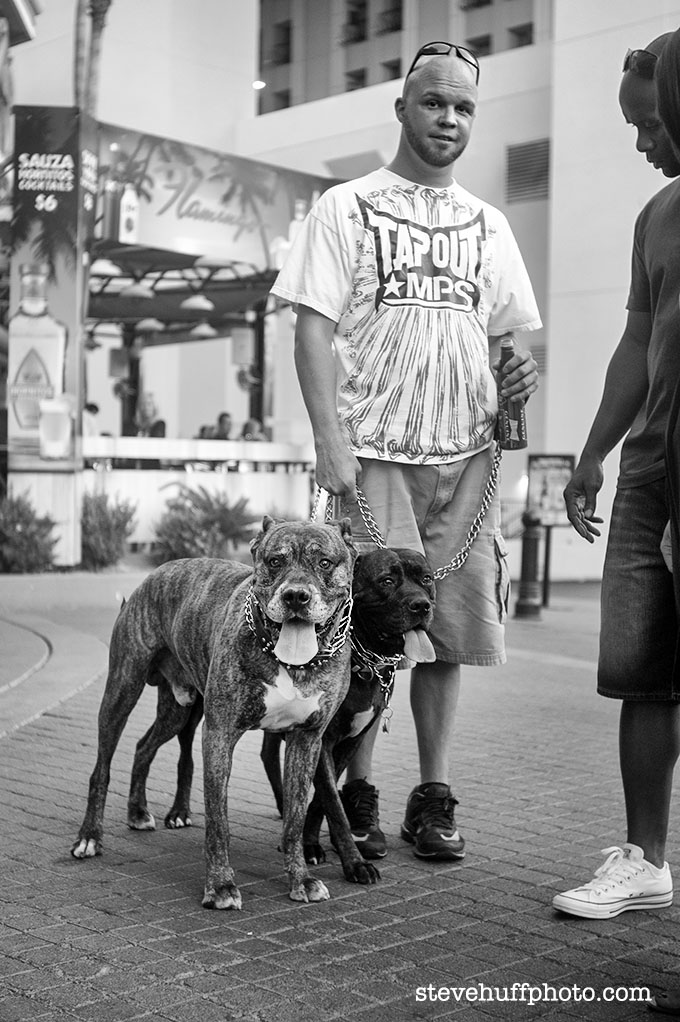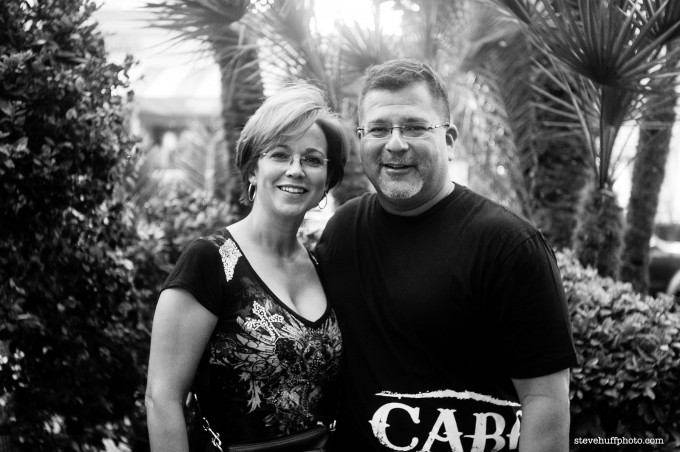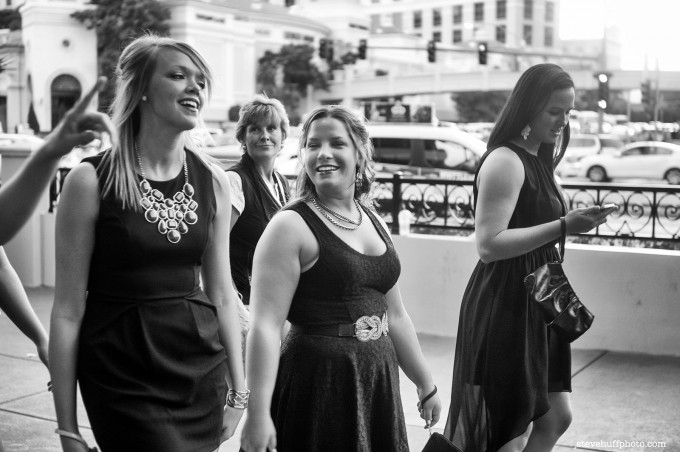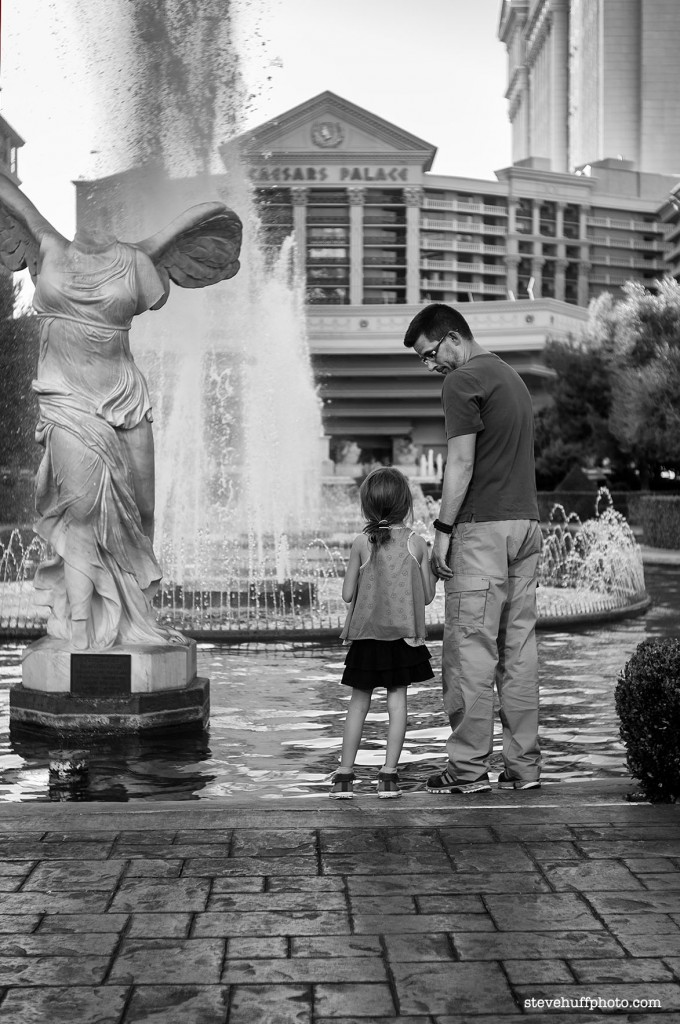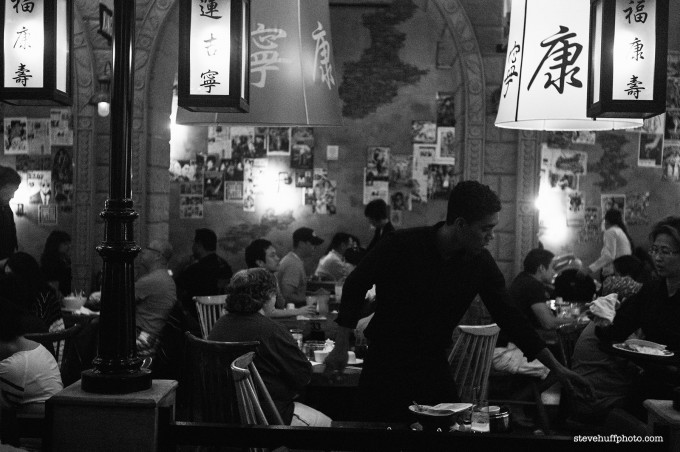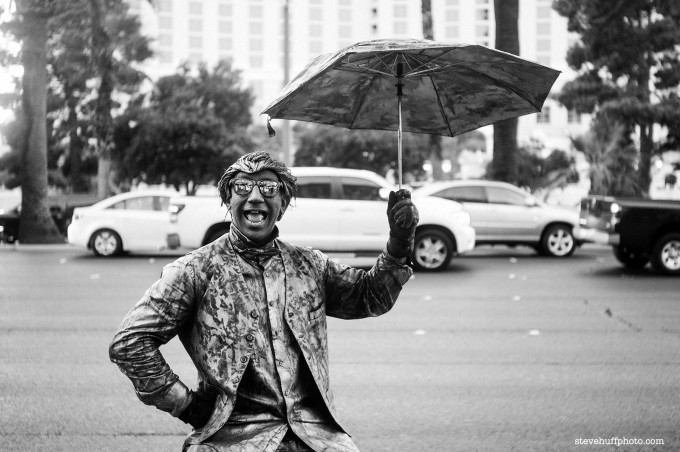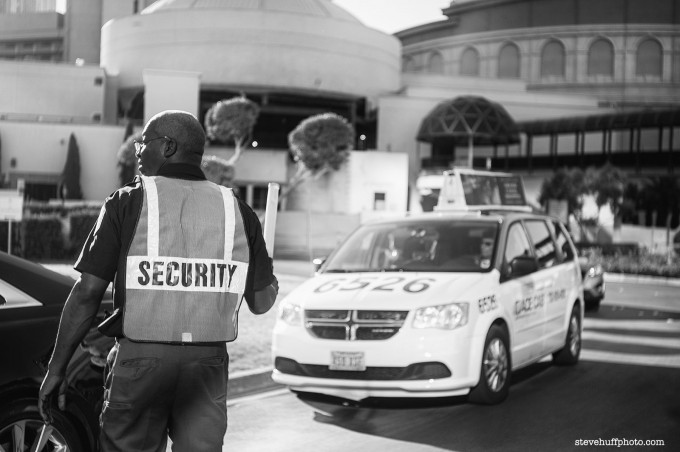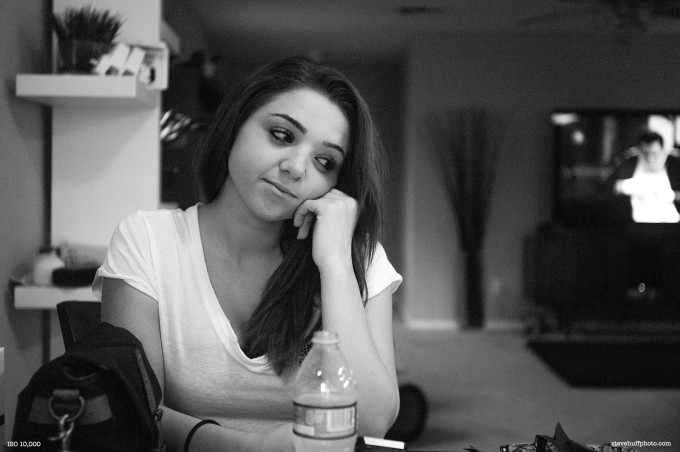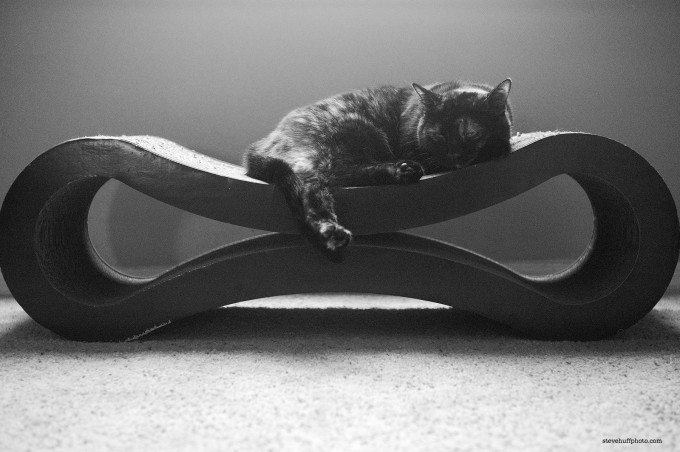 PLEASE! I NEED YOUR HELP TO KEEP THIS WEBSITE RUNNING, IT IS SO EASY AND FREEE for you to HELP OUT!
Hello to all! For the past 5 years I have been running this website and it has grown to beyond my wildest dreams. Some days this very website has over 200,000 visitors and because of this I need and use superfast web servers to host the site. Running this site costs quite a bit of cash every single month and on top of that, I work full-time 60+ hours a week on it each and every single day of the week (I received 200-300 emails a DAY). Because of this, I need YOUR help to cover my costs for this free information that is provided on a daily basis.
To help out it is simple. 
If you ever decide to make a purchase from B&H Photo or Amazon
, for ANYTHING, even diapers..you can help me without spending a penny to do so. If you use my links to make your purchase (when you click a link here and it takes you to B&H or Amazon, that is using my links as once there you can buy anything and I will get a teeny small credit) you will in turn be helping this site to keep on going and keep on growing.
Not only do I spend money on fast hosting but I also spend it on cameras to buy to review, lenses to review, bags to review, gas and travel, and a slew of other things. You would be amazed at what it costs me just to maintain this website. Many times I give away these items in contests to help give back you all of YOU.
So all I ask is that if you find the free info on this website useful AND you ever need to make a purchase at B&H Photo or Amazon, just use the links below. You can even bookmark the Amazon link and use it anytime you buy something. It costs you nothing extra but will provide me and this site with a dollar or two to keep on trucking along.
AMAZON LINK (you can bookmark this one)
B&H PHOTO LINK – (not bookmark able) Can also use my search bar on the right side or links within reviews, anytime.
Outside of the USA? Use my worldwide Amazon links HERE!
You can also follow me on Facebook, Twitter, Google + or YouTube. 😉
One other way to help is by donation. If you want to donate to this site, any amount you choose, even $5, you can do so using the paypal link HERE and enter in your donation amount. All donations help to keep this site going and growing!
 I do not charge any member fees so your donations go a long way to keeping this site loaded with useful content. Thank you!