Finding A Way Forward
By Jason Howe 
Hi Steve
I'm back again, this time with a bit of an introspective along with another slice of New Zealand. Over the last couple of years I've been dealing with a growing frustration, it's one which I'm sure many other hobbyist photographers will be able to relate to.
I love capturing images of my family and the things we do together, in the past I've been able to supplement that by grabbing fleeting photographic opportunities on trips and holidays etc.
But………..It's no longer enough to make do with the photographic opportunities that occur in everyday life, I want more…….I want to put myself in unfamiliar surroundings, I want to be out of my comfort zone, now clearly I won't achieve that in NZ I realise that and next year I'll be looking at an extended trip abroad to see how I fair. With all that in mind I decided I'd head off to the South Island alone for a couple of weeks, a dummy run of sorts, just me and the camera, well cameras!
I've shared a selection of my favourite digital and film images from the trip along with some reflections.
The Road Less Traveled – Leica M9, 35mm Summicron f/2 (Pre Asph) v.1- Portra 400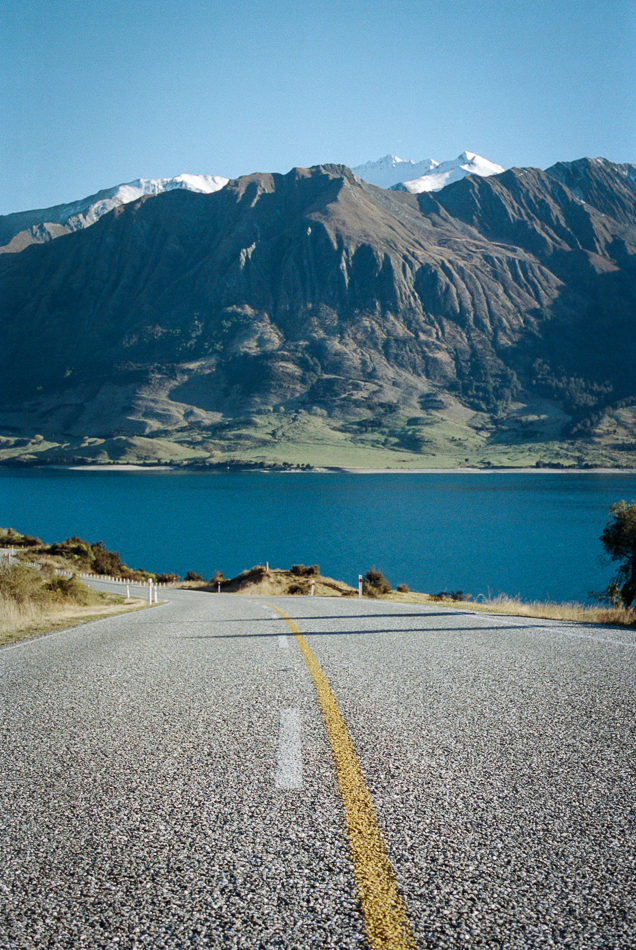 –
The Gathering Storm – Leica M Monochrom, 35mm Summilux f/1.4 Asph – Red 091 8x Filter
I've not sharpened this image, in the right light this lens and camera combination can deliver images that are almost too sharp.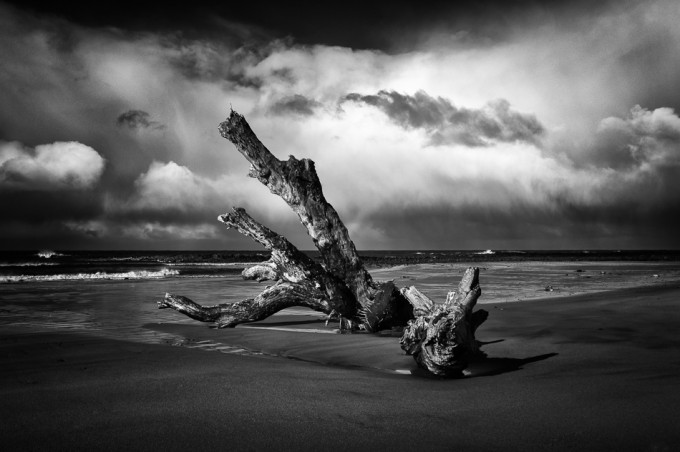 –
Cockpit – Leica M9 – 90mm Summicron f/2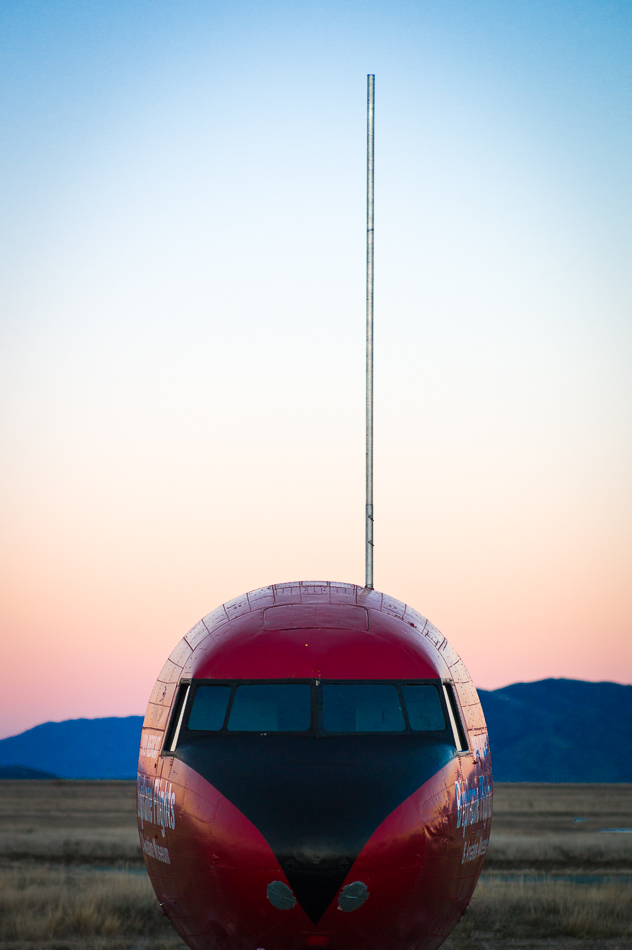 –
The Remarkables – Leica M Monochrom. 90mm Summicron f/2
Zone focusing with the 90mm Summicron f/2 still requires a degree of patience, especially when waiting for seagulls to align themselves in to a formation of your liking!! I'm really warming to the 90mm focal length and the options it gives you, I have the version III from 1984 and I'm delighted with it.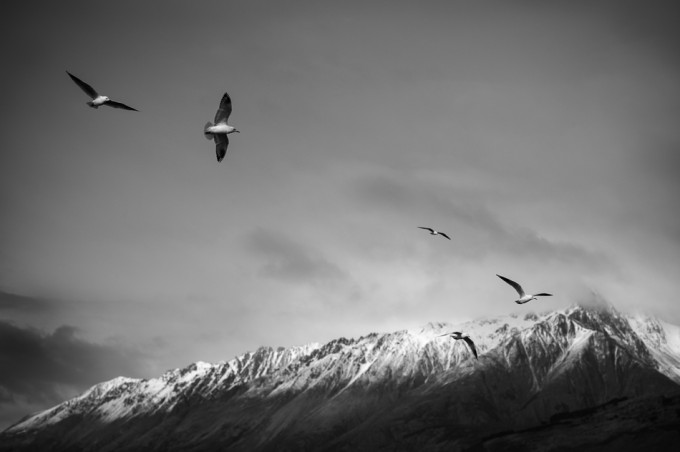 –
Bedfords – Leica M6, 35mm Summilux f/1.4 Asph (Portra 400)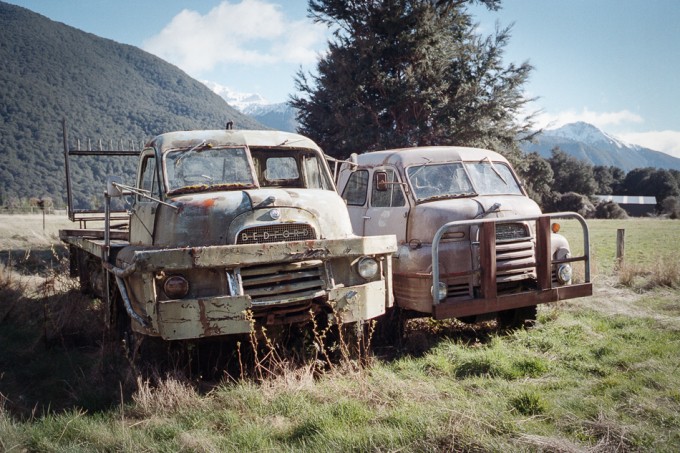 –
Catenary Ripples – Leica M Monochrom, 15mm Super Wide Heliar f/4.5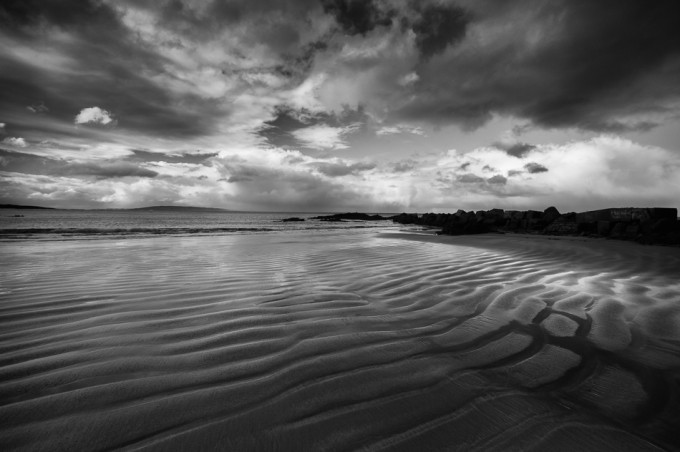 –
Congregation of One – Leica M6, 35mm Summicron f/2 (Pre Asph) v.1 – Portra 400
My travels took me to Christchurch, I was both shocked and amazed at the devastation even two and a half years after the earthquake rocked the city, I captured this old guy in a moments reflection at the locked gates of the cities ruined cathedral.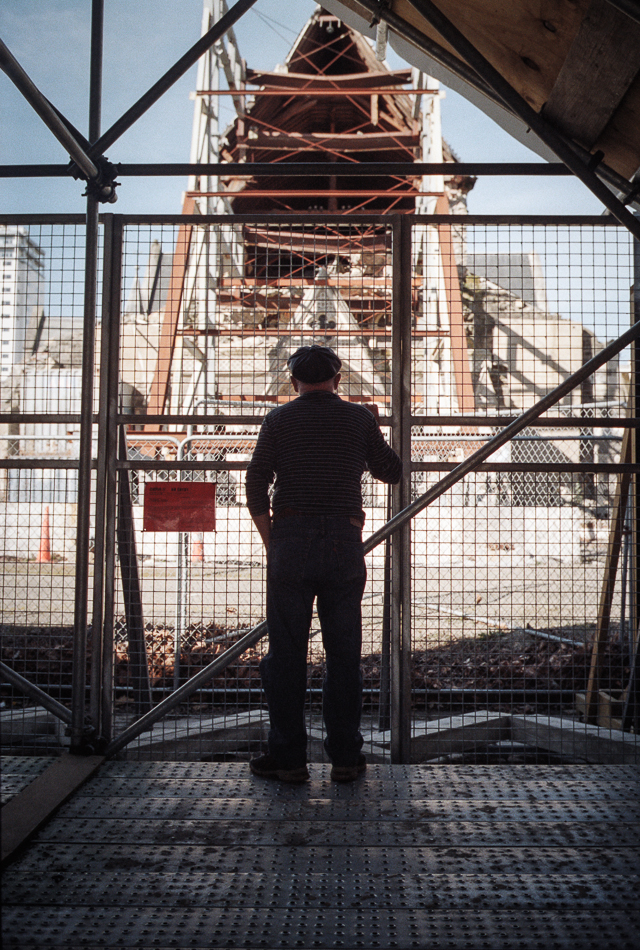 –
Silence of the Lambs – Leica M Monochrom, 35mm Summilux f/1.4 Asph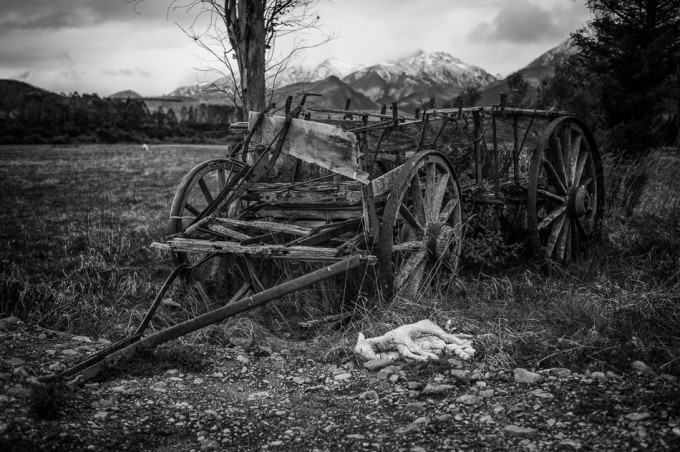 –
The Forsaken – Leica M9, 50mm Summilux f/1.4 Asph (VSCO FILM 01)
I'm just starting to play with VSCO FILM 01 presets and whilst I've not used them extensively I can already see them fitting in to my post processing. Here I've worked around the Portra 400 preset.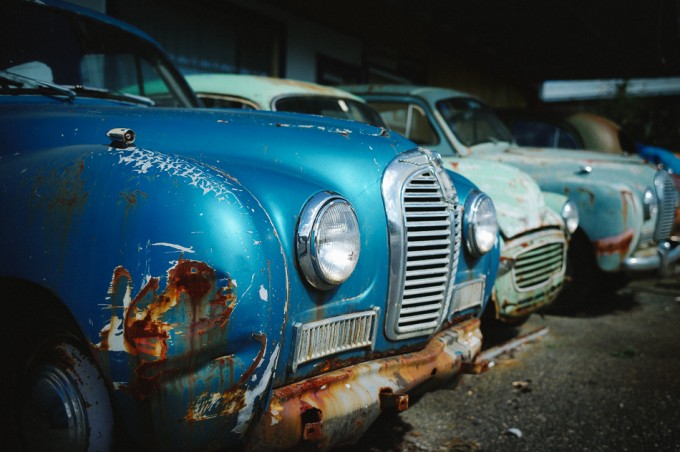 –
Southern Exposure – Leica M Monochrom, 35mm Summilux f/1.4 Asph – ND1.8 Filter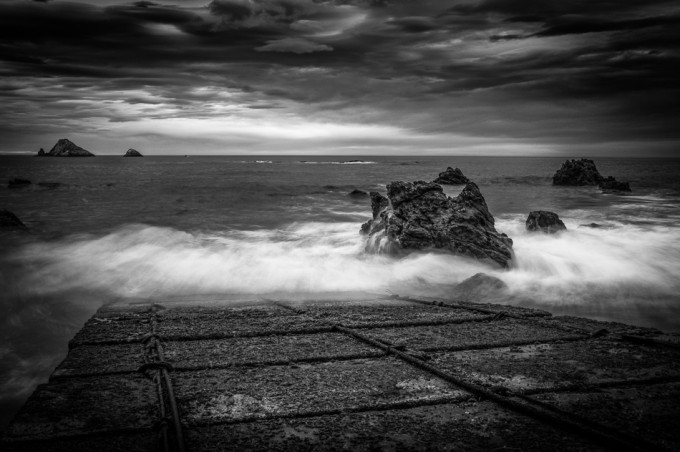 –
Beauty in the Ordinary Leica M6, 35mm Summicron f/2 (Pre Asph) v.1 – Portra 400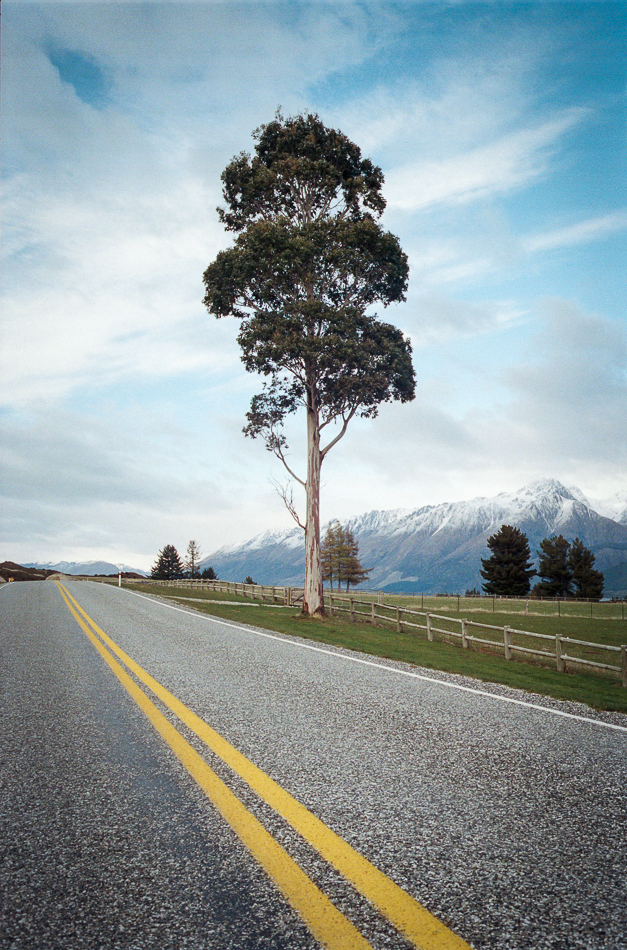 –
Vanishing Point – Leica M6, 35mm Summicron f/2 (Pre Asph) v.1 – Portra 400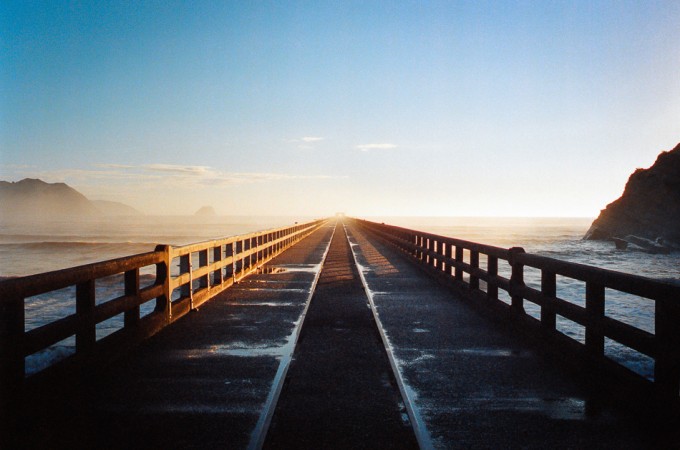 Anyone remotely familiar with New Zealand will know this is in the North Island, I'd taken one shot on the roll of Portra that was already loaded in my M6 so it's included here 🙂
Now I've had time to reflect on the trip it's clear that I learnt a few useful lessons and also a little about myself.
In no particular order –
Being away from family was more difficult that I thought, that said, no pain, no gain.
You can do too much, by that I mean I visited too many places, spending more time in fewer locations is better.
I love shooting film and I need to trust myself more and rely a little less on the digital options.
I don't like the idea of planning too far ahead when I'm out with the camera, it's fun to see what transpires. Whilst that is fine, I have realised the importance of having a plan A and B up your sleeve, just in case.
I always carry too much gear, I know it, somehow I need to narrow that down to two bodies and two lenses for next year, where I ultimately end up will have a bearing on that decision.
Whilst travel is great I've known the importance of having long-term photographic projects for a considerable amount of time, I think this trip really allowed me to reflect on that, I have a couple of ideas in mind and need to action them.
Small trips in relatively familiar and comfortable surroundings aren't lighting my fire, I feel like I'm repeating myself in my imagery and stalling in terms of progress. I must broaden my photographic horizons.
It's not all about the photographs, you must savour the journey, one of my fondest memories from this trip was eating fresh Crayfish at the roadside whilst watching hundreds of seal pups playing in the ocean.
All the best, Jason.
Find Jason online: Website | Flickr | Twitter | Facebook