Fuji X-E2 arrives with worlds fastest Phase Detect AF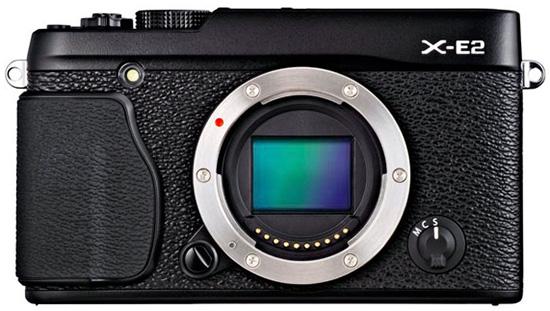 Fuji Steps it up!
Finally! Fuji has just a few hours ago announced the new X-E2 which they tout as having the "fastest phase detect AF in the world". This is a bold claim because if it is as fast as the Olympus E-M1 then we finally have something here. It appears that they took the technology of the X100s and put in the X-E2, which is something I have been begging them to do ever since the X100s!
So, will this finally make the X-E Series FAST, ACCURATE and RESPONSIVE? My guess is yes because Fuji knew that was their weakness and they knew it had to be improved.
While many criticized me for speaking the truth about the slow and sometimes inaccurate focus of the X-Pro 1 and X-E1 it was something that had to be said, and without myself and many others saying it Fuji would not have made it a point to improve on it so much to the point of now calling it the fastest AF in the world.  I bet those same people who attacked me for speaking the truth will now be raving about how much better the X-E2 is over the X-E1 due to being faster with AF.
But the good news is that the Fuji X-E is finally in its 2nd generation with improvements that will make it much more enjoyable to shoot.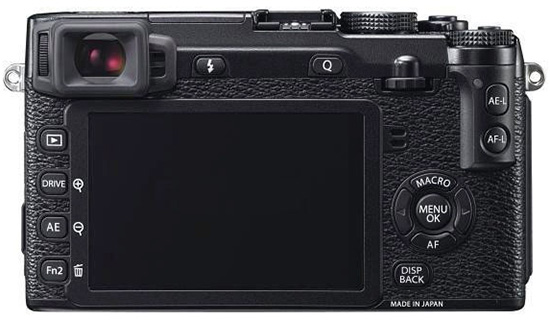 I would have liked to see a beefier build and enhanced design but it appears that has stayed the same, and that is OK.
A fast X-E2 = yet another amazing camera release for us to choose from. I should be able to check it out at Photo plus next week and if so expect a hands on report soon after. I will also eventually do a full review of the X-E2 and a comparison with the E-M1 and eventually the A7r 🙂 It is scheduled to ship on November 20th. I am curious to see how it performs with the 35 1.4 in the AF department.
You can pre-order the Fuji X-E2 at B&H Photo at the links below:
Pre-Order the Fuji X-E2 Body Only in Black
Pre-Order the Fuji X-E2 Body Only in Silver
Pre-Order the Fuji X-E2 and 18-55 Kit Zoom – $1399 – Black
Pre-Order the Fuji X-E2 and 18-55 Kit Zoom – Silver
–
Also available at Amazon!
More details on the new Fuji X-E2:
16.3MP APS-C X-Trans CMOS II Sensor
A large, 16.3MP, APS-C, CMOS image sensor is integrated into the X-E2 to provide high image quality and detail. Using Fujifilm's unique X-Trans bespoke pixel array, the sensor is designed with a randomized pixel pattern to eliminate the need of an optical low-pass filter for reducing moiré and aliasing. By removing this filter from the design, higher image sharpness is possible. Lens Modulation Optimizer (LMO) factors are also taken into account using the EXR Processor II, which helps to automatically compensate for aberrations and diffraction blur in order to produce images with the utmost inherent sharpness. The image sensor also integrates over 100,000 phase-detection pixels into the sensor's design for improved autofocus performance without affecting image quality.
The X-Trans sensor also pairs well with the EXR Processor II to provide highly effective noise reduction and a clean signal-to-noise ratio. This enables smoother-looking imagery that becomes especially apparent when photographing in low-light situations with an expanded sensitivity range of ISO 100-25600.
EXR Processor II
Aside from benefitting low-light performance, the EXR Processor II also provides quick performance throughout the entire camera system. The camera start-up time is about 0.5 seconds, shutter lag is about 0.05 seconds, and the shooting interval time is about 0.7 seconds. Additionally, this processing power provides enough speed to capture full resolution images at a continuous rate of 7 fps for up to 28 consecutive frames.
Intelligent Hybrid AF and Enhanced Manual Focus
Intelligent Hybrid AF is a quick, responsive autofocus system that employs both contrast- and phase-detection methods to acquire focus quickly in a wide variety of lighting conditions and shooting situations. Clear focus can be attained in as little as 0.08 seconds to aid in catching fast-paced movement more easily. Three focus modes are available (AF-S, AF-C, and M) for greater control over how the X-E2 achieves sharp focus. When working with autofocus, the AF area is divided into a 49-point matrix in order to gain clear focus of any type of subject matter. Additionally, a built-in AF assist lamp is available for aiding the focus system when photographing in low-light situations.
When working with manual focus, two additional features can be employed for enhanced critical focusing in a more controllable manner. By using the phase-detection pixels located on the imaging sensor, Digital Split Image technology is able to assist in acquiring precise focus through the implementation of four striped focusing aids; akin to a rangefinder focusing method, once these stripes have been lined up, sharp focus can be ensured. Also contributing to manual focus accuracy, Focus Highlight Peaking has been integrated and enables a more objective system of focusing by way of highlighting sharp edges and lines of contrast once they are in focus.
Classic Camera Design
Featuring a body design reminiscent of film cameras, the X-E2 exhibits a meshing of both analog exposure controls along with intelligent automated technologies. The clean and functional body design incorporates physical shutter speed and +/- 3 EV exposure compensation dials that pair well with the manual aperture rings found on many of the XF lenses for intuitive exposure setting selection. Four different buttons are customizable depending on individual needs and an easily-accessible Q Menu provides a one-touch solution to modifying some of the most frequently used camera settings, such as ISO, white balance, and file settings.
For live view monitoring, image playback, and menu navigation, both a bright, clear 2,360k-dot OLED electronic viewfinder and a 3.0″ 1,040k-dot LCD monitor with reinforced glass construction are available.
Full HD Movie Recording
Full HD 1080p video recording is supported in multiple frame rates up to 60 fps with a high bit-rate of 36Mbps. Full-time AF tracking is available during recording with subject tracking capabilities for ensured sharpness when either the subject is moving or if the camera is moving, panning, or zooming. +/- 2 EV exposure compensation is available during recording as well as the use of Film Simulation settings.
An HDMI port enables high definition playback of movies to an HDTV and the inclusion of a 2.5mm input supports the use of an optional external microphone for enhanced sound quality.
Built-In Wi-Fi Connectivity
Wireless connectivity is built into the camera and allows for instant sharing of images directly to an Android or iOS mobile device. The Fujifilm Camera App allows you to browse the image contents of your camera from your mobile device and transfer both HD videos and up to 30 photos at a time between devices. Sharing of imagery is further expedited by simply pressing and holding the dedicated Wi-Fi button to begin transferring immediately.
Film Simulation Mode and Advanced Filters
Taking advantage of Fujifilm's vast history in traditional film-based photography, the X-E2 integrates several Film Simulation modes to mimic the look and feel of some Fujifilm's classic film types. Pulling from their line of transparency films, PROVIA offers natural-looking tones for everyday shooting, VELVIA produces a more dramatic and rich tonality with deeper color saturation, and ASTIA gives less contrast for a softer depiction of skin tones. Mimicking their negative films, PRO Neg. Std. gives smooth image tones that are suitable for accurate color renditions, while PRO Neg. Hi produces a more dramatic feel with the ability to draw color out of a variety of lighting conditions. In addition to the colorful benefits of these Film Simulation modes, there are also monochrome modes that simulate the look of traditional yellow, green, and red black and white contrast filters. A sepia mode is also available for producing an inherently nostalgic look.
Eight Advanced Filters are also available to creatively enhance the look of imagery, and include: High Key, Low Key, Soft Focus, Toy Camera, Miniature, Pop Color, Dynamic Tone, and Partial Color (Red, Orange, Yellow, Green, Blue, Purple).
Other Camera Features
An in-camera RAW converter lets you record your images in 14-bit RAW and process them prior to computer-based editing procedures. This process enables you to modify the exposure, white balance, and other controls directly through the menu interface. Additionally, for more thorough processing of files, RAW File Converter software is included for RAW image processing on your computer.
Multiple exposure mode gives you the ability to overlay imagery in-camera. When working in this mode, subsequent exposures can be paired and the final appearance can be previewed on the LCD or in the EVF before making the final exposure.
Motion panorama mode allows you to record expansive views up to 360° wide in a seamless, sweeping manner.
A built-in Super Intelligent pop-up flash provides additional illumination to imagery for photographing in dark conditions. Additionally, a hot shoe is available for use of optional external flashes.
Four different auto bracketing modes are available: Dynamic Range, Film Simulation, AE, and ISO Sensitivity.
The included NP-W126 battery enables approximately 350 frames to be recorded per charge.