Dear Steve,
Been having a lot of fun this year with the Nikon D7000 and Silver Efex Pro. Thanks to sites such as yours, I've been able to get a better grasp on what constitutes good photographic composition and to think more critically before releasing the shutter. The learning process certainly never ends!
Attached find 3 images, 2 of which have rather shallow depth of field. It's a stylistic approach I like to employ to simplify the composition and in certain situations invoke a sense of nostalgia. Oh, and speaking of nostalgia, I just put 4 rolls of color negative through my grandfather's old Kodak Retina 1a camera, but that's a discussion for another time…
All images shot with the 50mm 1.8G lens.
Image #1: Bouzouki player: taken during the Maritime Festival in Greenport (Long Island), NY.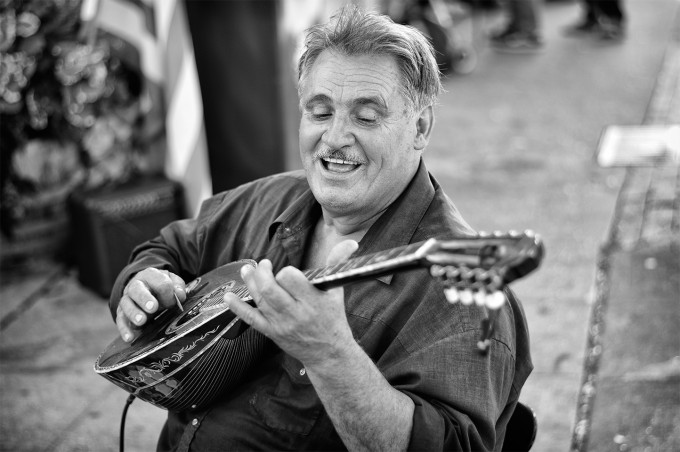 Image #2: Firewoman with axes: taken during the setup for the Port Jefferson 4th of July Parade, Long Island, NY.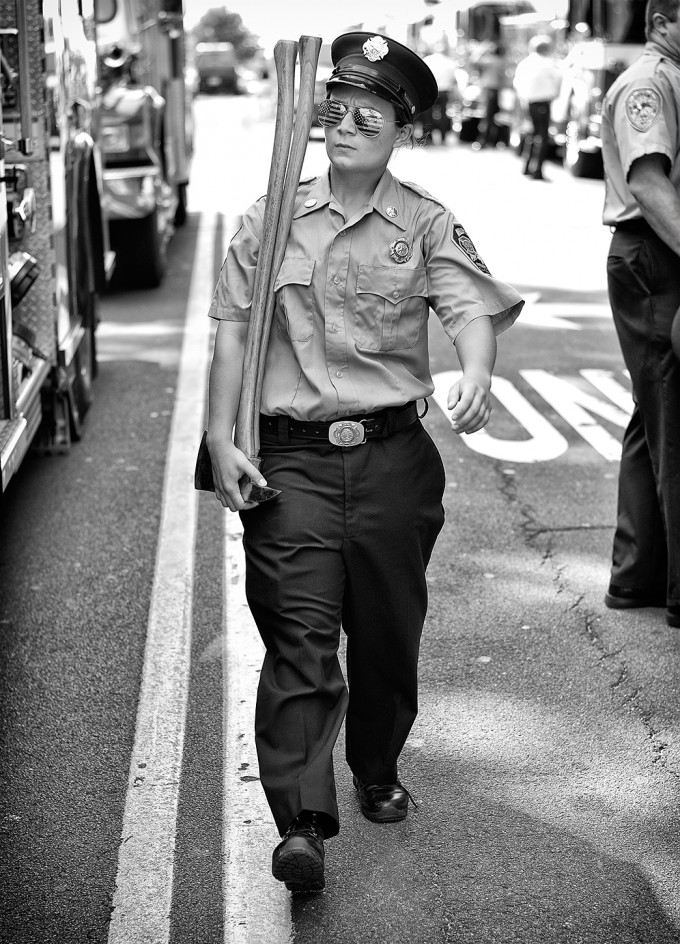 Image #3: Nataly Dawn and Ryan Lerman performing at The Slipper Room in New York City (both are no stranger to Ben Folds if I remember correctly).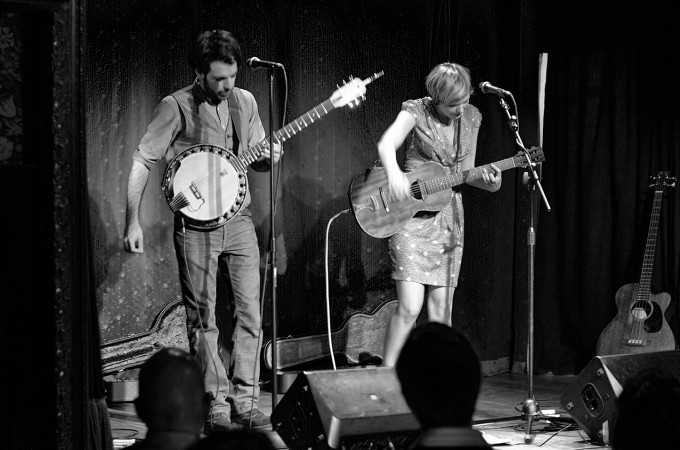 Silver Efex really saved the day with image #3. Dim stage lighting and a 1/13 sec. exposure did not leave Photoshop's Channel Mixer much to work with.
My portfolio, forever in a state of flux, is at:
http://www.zenfolio.com/silentsnow
As always, comments welcome.
Thanks,
Brian Fradl