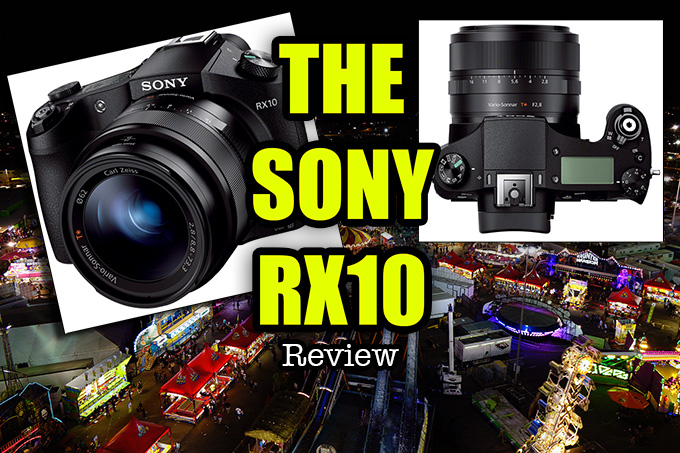 The Sony RX10 Review – One amazing Superzoom!
NOTE: All images shown here are JPEGS! RAW will be in a future review update.
Yes indeed! The Sony RX10 has been in my hands for review and while I have only had it for a little while it is proving to be quite the versatile camera. When Sony announced the RX10 it was kind of hidden and clouded due to the BIG Sony wham bam announcement, the Sony A7 and A7r full frame cameras. When the A7 was announced and Sony gave many of us exactly what we have been waiting for there was excitement and craziness going around for a while. Those little A7 cameras meant that there was finally a pair of  full frame mirrorless cameras that were not only close to medium format in quality, but also much lower in price than we thought.
Leica lenses, Canon lenses, Nikon lenses and of course Sony lenses..will all work with the A7 and A7r (though some ultra wides will have flaws) via adapters and the EVF is big and beautiful and easy to use and focus with.
So with all of this nuttiness going on, the poor little (or not so little) RX10 got lost in the mix for most media sites and blogs. Until Now 🙂
First, take a look at my 1st look video for the RX10..in my hands, in my house and ready to rock and roll:
What is the RX10?
The RX10 is a 20 Megapixel 1″ sensor camera that will appeal to many but sadly, also be dismissed by many. It is a perfect choice for the newbie masses who go to stores like Best Buy to pick up a Canon Rebel and cheap kit zoom because it will not only be easier for them to use, it will give them better range in the lens department with a 24-200  f/2.8 constant aperture zoom that even has optical steady shot to eliminate the shakes. What does this mean? It means that shooting in low light will be possible with a super zoom 1″ sensor camera and that most who buy this guy will really want for nothing more.
The camera is full of technology and here at the end of 2013, it has to be. In basic terms, it is a higher end digital super zoom 24-200mm one lens camera with a superb lens and fantastic versatility.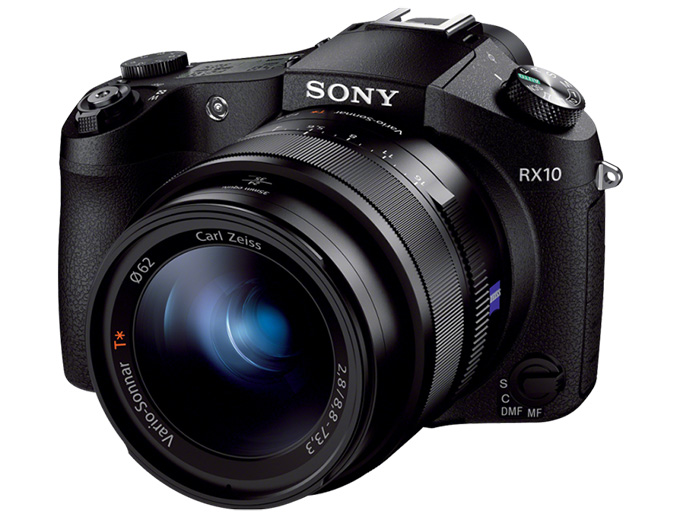 While this camera can not compete with the image quality of a full frame camera or even a Micro 4/3 with certain lenses, it does offer one thing that the others can not. ONE BODY..ONE LENS..and no need for anything else to shoot just about anything you need. Most of you here know that I love and adore my fast prime lenses to go with my cameras. I just love shooting an image with a 3 Dimensional pop.
This camera, much like a Nikon V1 or V2, will not really give you that POP but it will give you more realism..more grit..more of what your eye actually sees. Even at f/2.8, it is not really fast enough with this lens to give you those creamy shallow DOF moments.
At 200mm and  f/2.8 you can get a little creaminess but this is not a camera meant for that kind of use. Much like the Sony masterpiece from last year, the RX100 and the RX100II, the RX10 is set and ready to deliver the same image quality performance as it uses the same sensor as the RX100II. To see my review of the small RX100, click HERE. I named it the best pocket camera EVER for a reason 🙂
The RX10 adds a Zeiss 24-200 super zoom, constant f/2.8 aperture though out the zoom range, fast AF, superb video and audio and a fantastic EVF built-in.
Click ALL images for larger size!
Sony RX10 – ISO 1600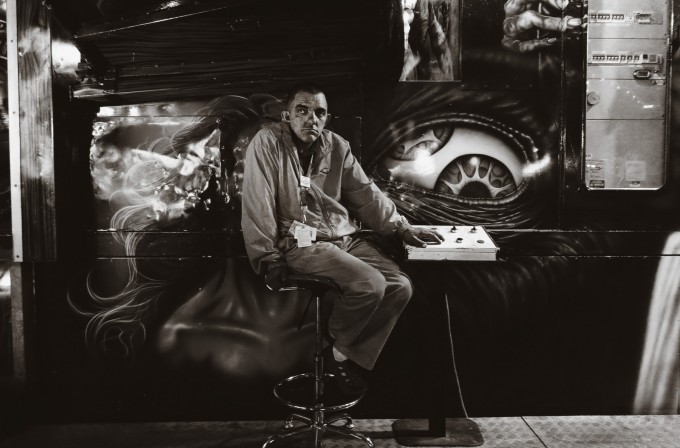 –
Sony RX10 – ISO 320 at 2.8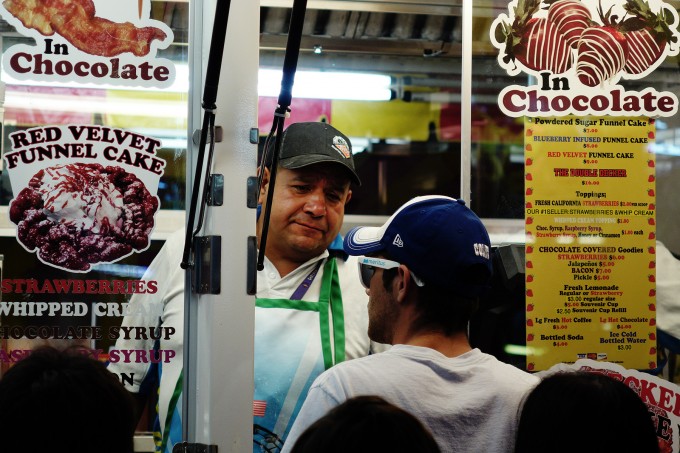 Yes, the Sony RX10 uses a smaller 20 megapixel 1″ sensor much like the sensor in the Nikon V1 and V2 and Sony's own RX100. As already stated, the RX100 is a powerhouse pocket cam and the RX10 is what the RX100 would be if it took a weekly dose of steroids for a few months. It is larger, though not too large. It is built nicer, though not fully "pro level" (as in NIkon D4 territory). It is weather sealed and has a built-in ND filter as well that will automatically activate when needed. The sensor in the RX10, while being 1″ in size absolutely gives superb image quality for a camera in this sensor size class. This is a great sensor that beats the Nikon V1 sensor in many areas including low light.
Sony RX10 – ISO 1000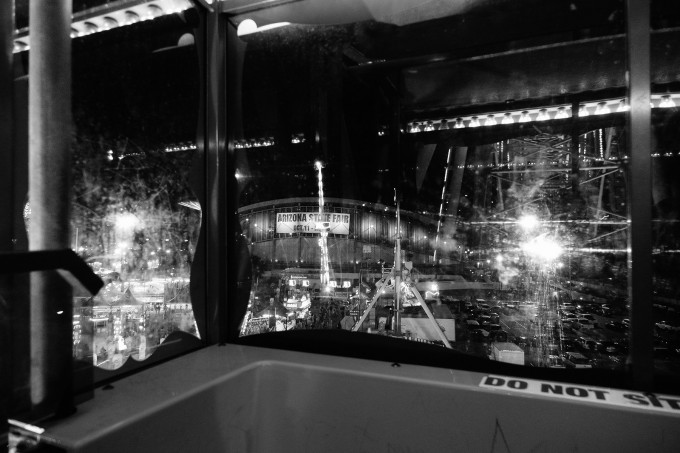 –
ISO 500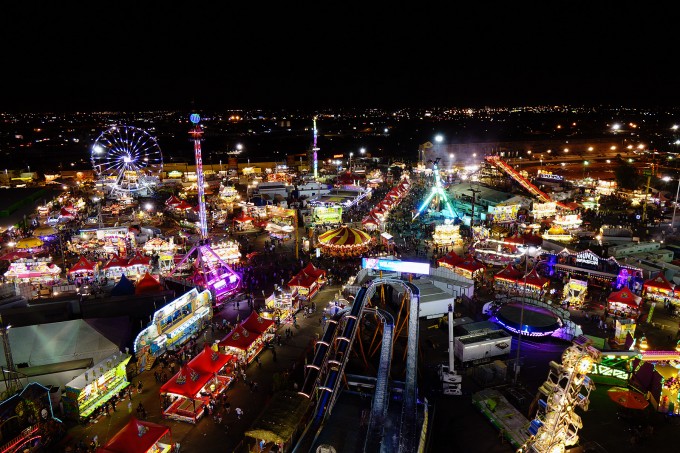 When I first reviewed the Nikon V1 I was all set to trash it, dismiss it, and forget about it but that little camera surprised the hell out of me and I ended up owning two of them for nearly two years along with some of the great primes offered with the system. I found it offered great film like sharpness and rendering as well as super fast AF speed and JOY OF USE. So how does the RX10 compare to one of my favorite cameras of all time, the little V1?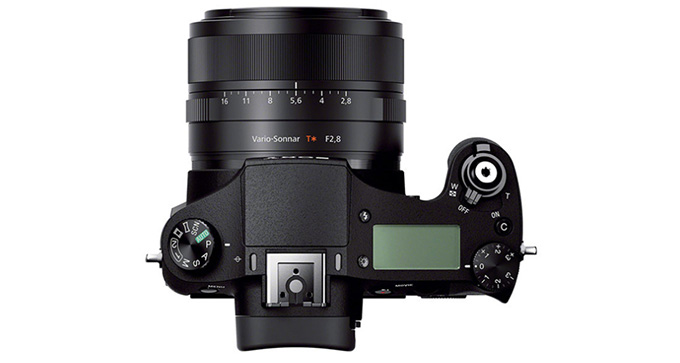 The fact is that the sensor in the RX10 is better, and the RX10 is more advanced and offers an all in one convenience. It may not focus any faster but it is equal to the V1 in this area. For sharpness, detail and color..the RX10 wins it for me though I do prefer the size of the little Nikon V1. 
Color POP! RX10 OOC JPEG – ISO 125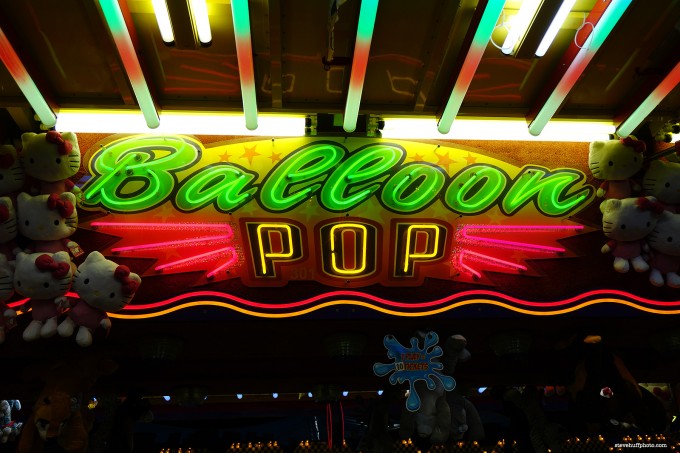 –
ISO 500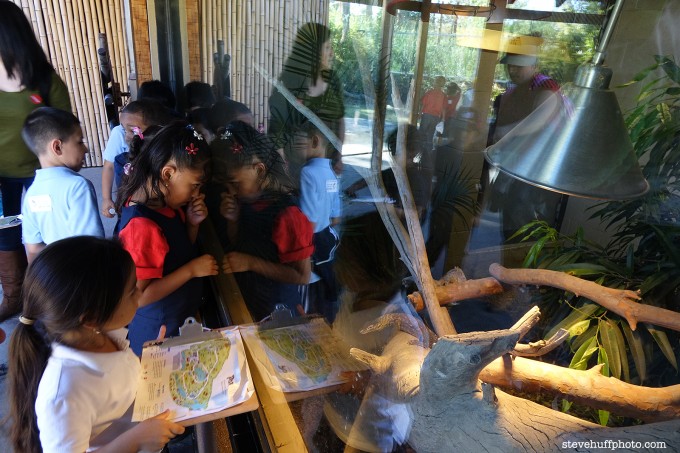 The Build of the RX10..it's a serious weather sealed machine!
The RX10 is solid. It has weather and rain resistance and can be shot out in adverse conditions. It feels great in the hand and while I normally hate DSLR styled designs, this one feels great because the Zeiss Vario Sonnar T* lens on this guy is on the FAT side of lens design, so the camera NEEDS the grip that it has. It's stout and the grip on the body feels great when in the hand. The battery door feels good as does the side SD card slot door. Not heavy-duty but not cheap either.
Truth be told, it feels better than most starter DSLR's. It is a serious camera and Sony did not create and build this one to be a quick and easy cheap zoom. They built it very well and intended on this being in the top of its class.
"Take Me Home" – indoor, low light, ISO 1600 – RX10 – JPEG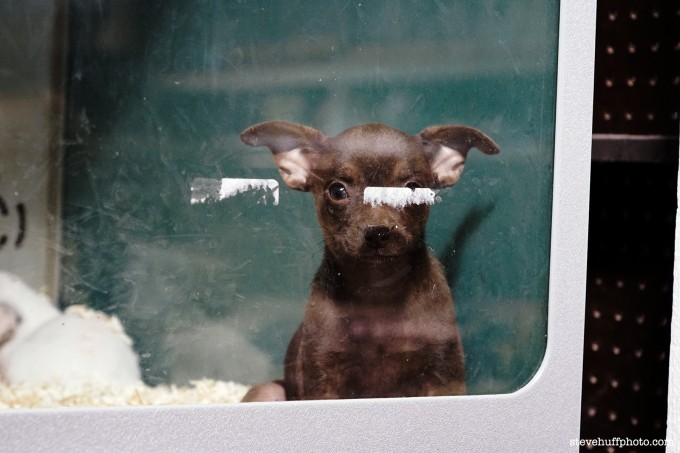 –
At The Zoo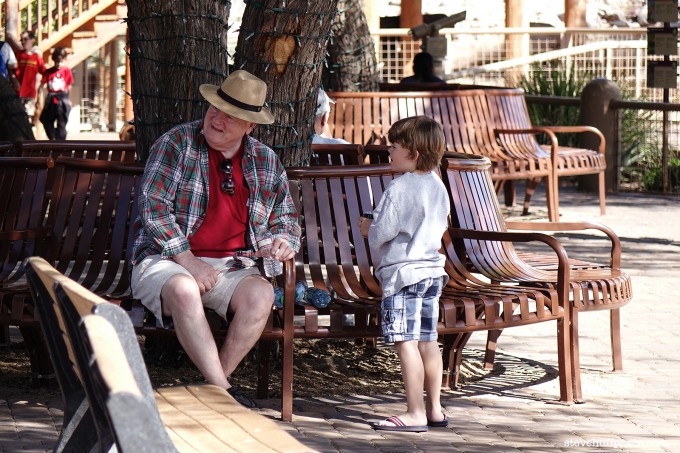 In other words, it does not feel like a cheap $400 DSLR, it feels like a well thought out and clean design. I like the fact that it has an exposure comp dial on top as well as a top LCD display that lights up when needed. The lens is a thing of beauty, especially if you LOVE your zoom lenses. 24-200 – from wide to telephoto, all while keeping a 2.8 aperture if you desire. The way you control that aperture is with a physical aperture dial on the lens! HOW COOL IS THAT? Much like the RX1, the RX10 keeps that tradition. I wish the A7 lenses were made the same way, would have made much more sense with the camera and would have given a feeling of control. Manual aperture dials are always good!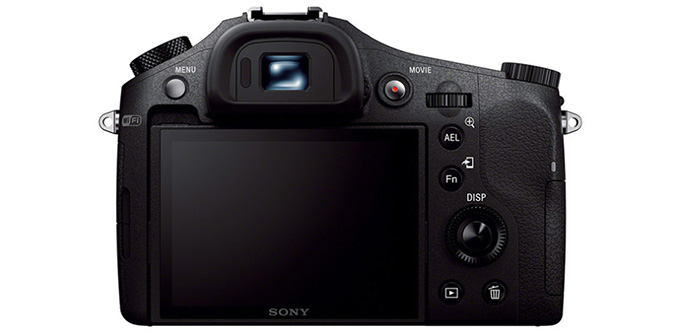 It also has a switch under the lens that when activated allows you to turn the aperture dial from a clicked design to click less so if you want to physically change aperture during video shooting, you can do so in silence.
So the build is fantastic as is the user experience with the lens.
The RX10 makes for a cool low light B&W shooter as well. Here is one at ISO 1600.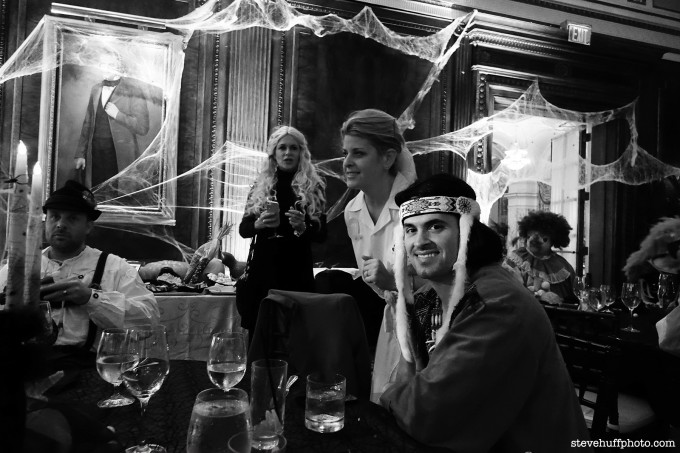 So in other words, I really like the build, feel and lens design of the RX10 and if I can be honest, I was really afraid I would hate the camera and not even want to review it. Instead, the opposite has happened! I have been enjoying the hell out of this thing.
I even heard that a certain Sony employee had a tear in his eye when he first held this RX10..he knew it was something special. True story!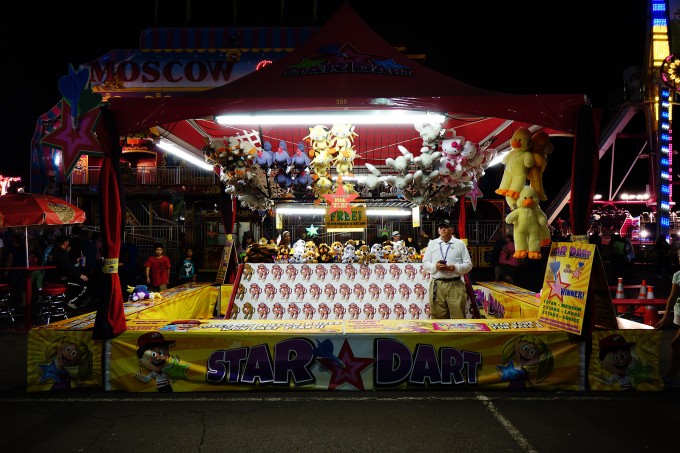 The AF, Usability and overall Feel when shooting the RX10
A camera could have all of the features in the world along with a great build and feel but if it fails in the usability department then it is a big fail in my opinion. By now, Sony knows how to make a great camera and the RX10 ranks high on the usability scale for me.
When using it at night I had no trouble focusing and it always locked on to the correct subject..what I was pointing at with my center point focus box. Even when zooming in or shooting video, the RX10 did very well with focus. It really is no faster than the Nikon V1 or V2 but it is about the same, and that is a good thing as this camera is pretty quick to AF in mostly all situations I have used it in.
So overall the camera was easy to use, fun to use, and quite responsive, even at night! It is also SILENT! Once you turn off the fake shutter sounds (which I think all camera companies should THROW OUT and never use again) the RX10 is silent and stealth.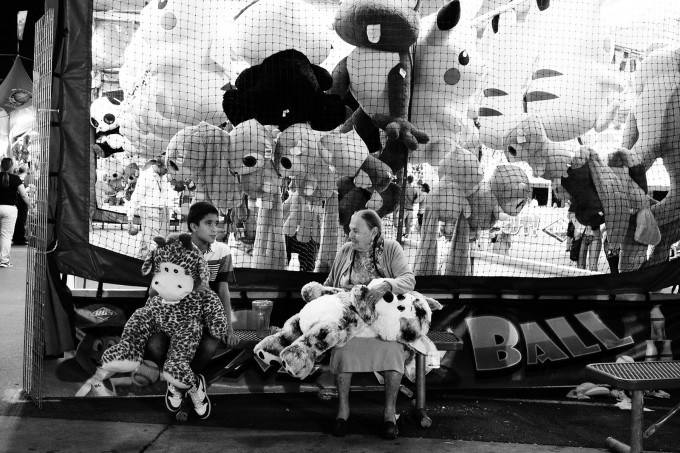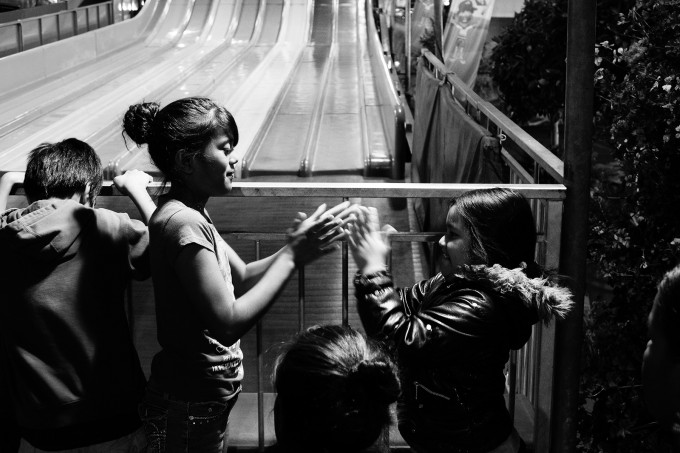 The Video performance.. Any good?
Take a look at the video below that I shot at the AZ State Fair. The footage looks great for being shot at night, and AF was quick and fast. 
I loved the quick video footage that came out of the RX10 when I tested it at the fair, at night. I have tested and messed with video from mostly all cameras that offer it. If you go back and look at my past reviews of the NEX-7, Olympus E-P3, Olympus E-M5 and others you will see quick real world video tests. Many times we have the rolling shutter issue and other times we have focus issues. With the RX10 it did amazingly well in all areas, INCLUDING the built-in mic, which is one of the best I have heard built into any $1300-$2000 camera.
Nice full sound comes from the built-in mics in this camera. Much better than the tinny mics of some higher end DSLR's even. 
Take a look at the video above and you will see some footage I shot at the state fair at night. It did well. The optical steady shot kept things steady and the color stayed rich as well. I could see me using this as my main go to video camera for shooting my new format YouTube videos that will start in 2014.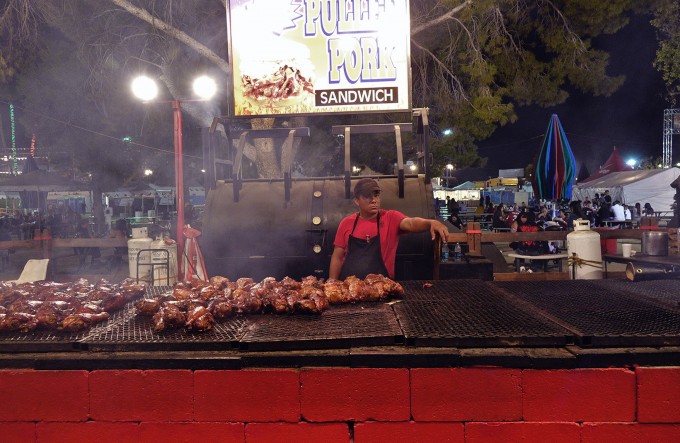 Low light and high ISO..how far can you go?
We all crave low light performance in a camera for some reason yet many of us never even need to or dare to use it. Catching a moment using only natural light is a magical thing, especially when it is captured in low but magical light, where many cameras fail. Actually, most cameras today do just fine in low light but it was not always like this. The RX10 does as good as one can expect in low light considering the 1″ sensor, even better than some may think. The days of excessive noise at higher ISO is gone and mostly all cameras today do very good in low light. NO flash required (I never ever use flash and have not done so in 10+ years).
ISO 800-12,800
The RX10 is decent at high ISO. These were shot in my house with indoor light.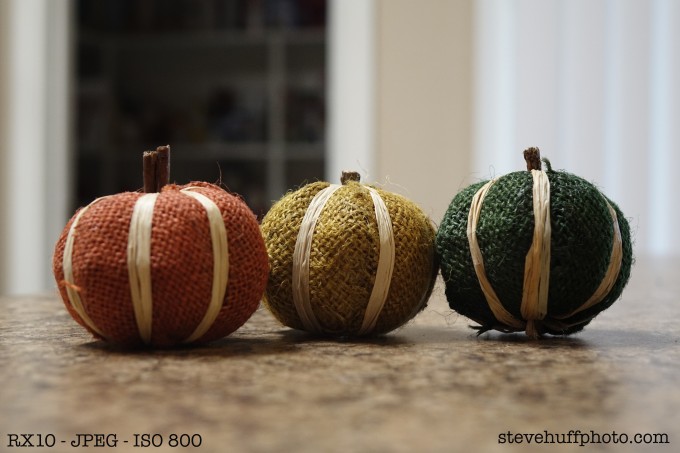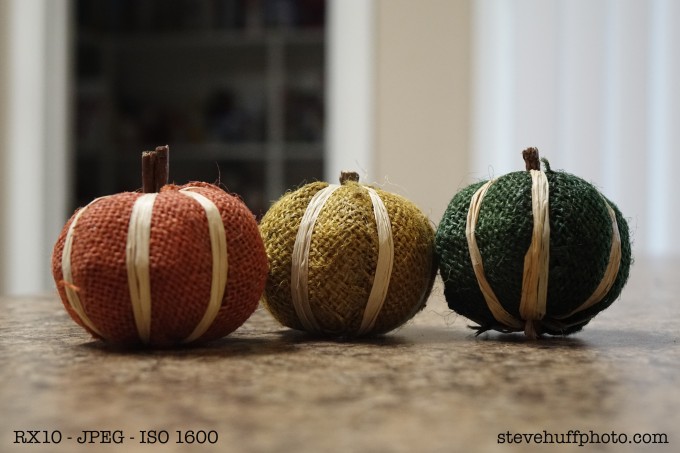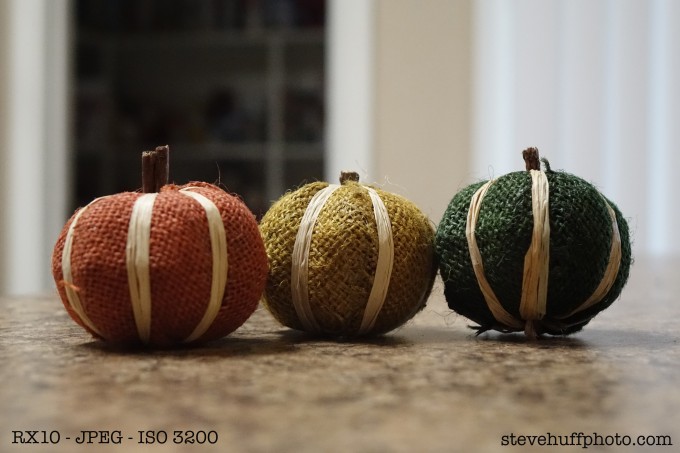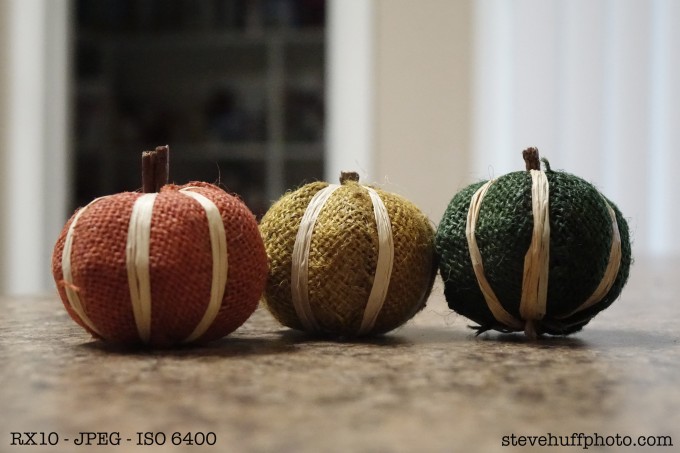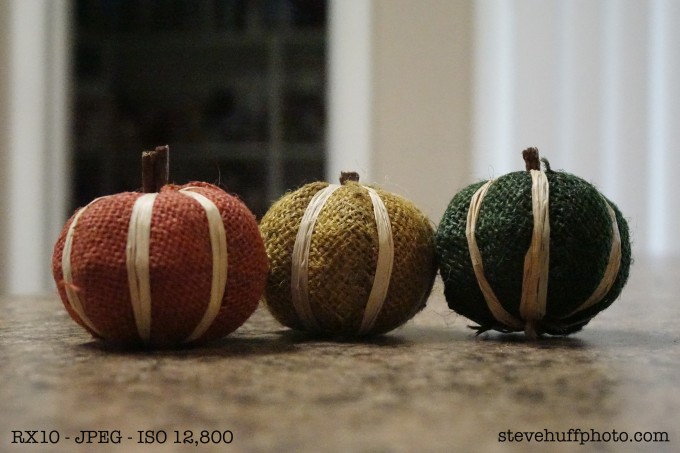 BELOW: A quick ISO 3200 comparison to the E-M1 at f/2.8, ISO 3200, 1/100s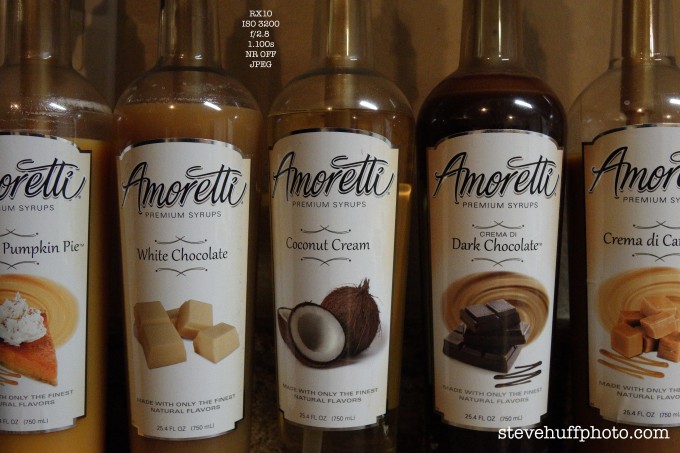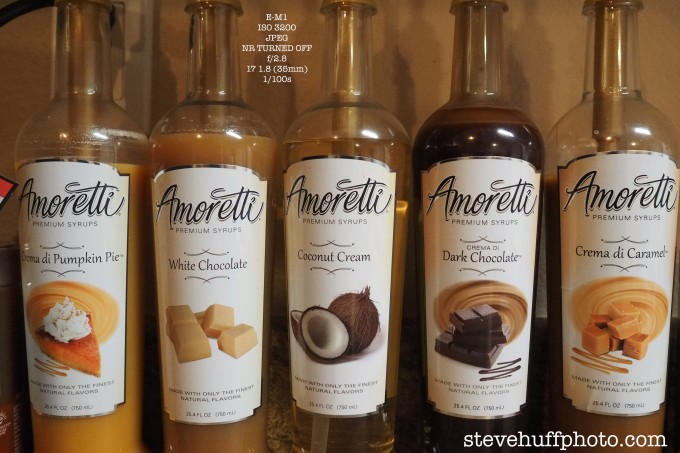 Wide to Zoom, all in one killer lens. Do not underestimate it!
I will state right now that I AM NOT a zoom guy. I love my 28, 35 and 50mm 1.4 prime lenses. With that said, the versatility a 24-200 all in one offers is tremendous. NO, it is not a 24-600 but the key with the RX10 is that the quality is stellar at 24 as well as at 200mm. No compromise. The Zeiss Vario Sonnar T* lens is a good one here folks, no question.
24mm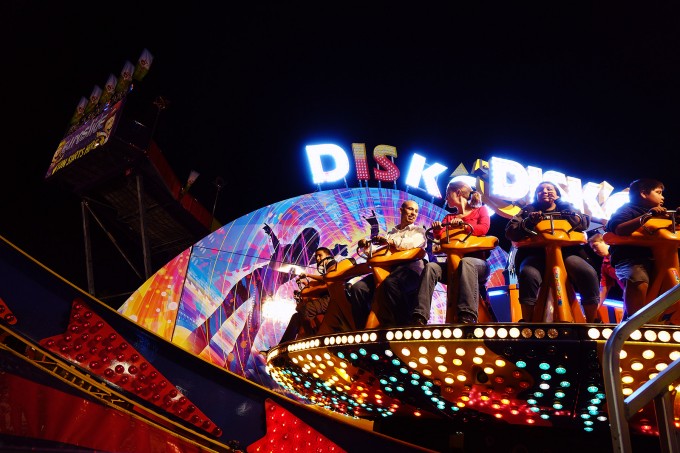 –
200mm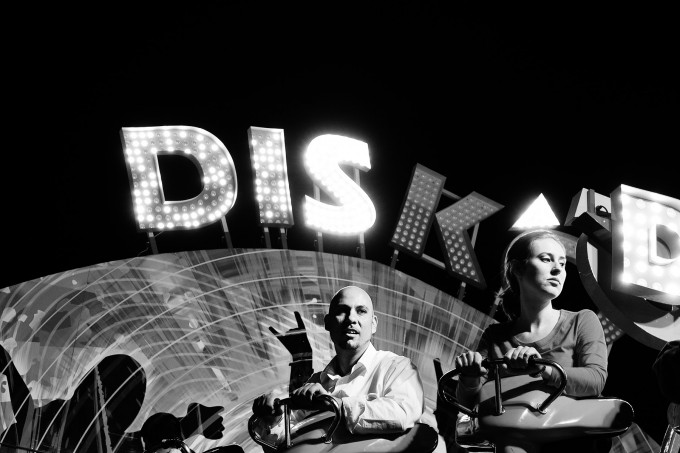 Shallow Depth of Field. Is it possible?
So how creamy can you get? Do not expect full frame or APS-C performance when it comes to shallow DOF. Even the Nikon V1 can get you closer to that 3D pop when using certain lenses like the 32 1.2 or 18.5 1.8. The RX10 is f/2.8 all the way so while you do not get subject isolation and 3D pop, you do get sharpness and clear results. You will never have to worry about getting what you need to be in focus..IN FOCUS.
Having a large DOF has its advantages, that is for sure. If you need some shallow DOF, just go to 200mm and stick to f/2.8.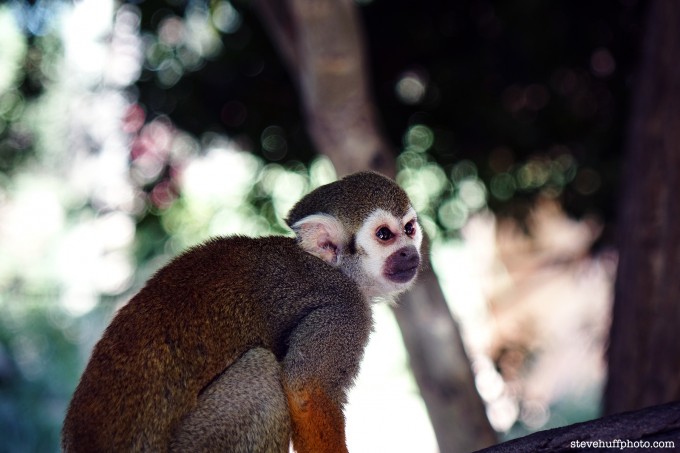 Full Size Image Evaluation…
Having a 1″ sensor, the RX10 will not give you that rich and thick image quality that many are used to with APS-C DSLR's but it will give you performance and files that will easily beat any point and shoot and print very well. Below is a full size image right from the camera (JPEG) shot at ISO 125 and f/2.8. Click it for full size, or see the 100% crop below the image.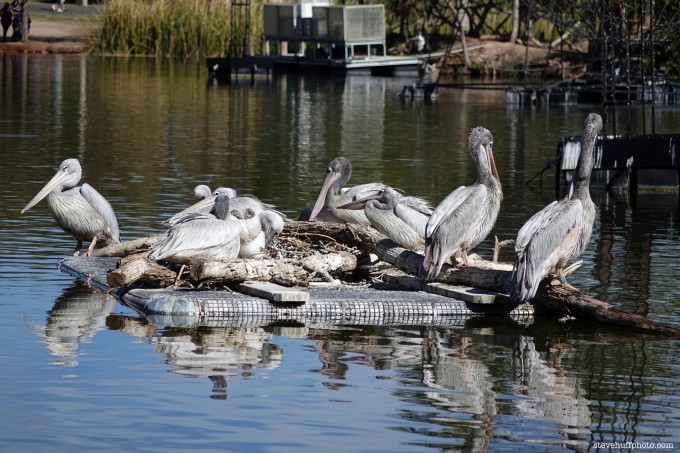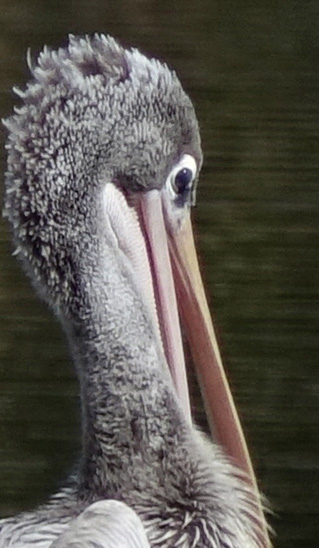 Who should buy the Sony RX10?
The Sony RX10 is aimed at those who want a step up from point and shoots and do not want to mess with DSLR's and their large, slow, average quality kit lenses. It is for those who love to shoot images AND video and also for those that love versatility. Those who want an all in one zoom to take with them on vacation or business trips or social events.
The RX10 is an all in one powerhouse. Shoot wide, shoot medium or shoot telephoto. No need for lens swaps, dust on the sensor or worrying about focus speed. The camera is also great for Photojournalists who want easy, speed and results. Video and Photo in one.
This camera can do quite a bit and while I usually would have dismissed it due to the built-in zoom and design (DSLR), I am happy to have had a chance to shoot with it as I realized that this camera can indeed serve as a take anywhere camera that will offer great results.
If you have been looking for something like this and want the best in class, the RX10 needs a long hard look. At $1299 it is NOT cheap, especially when you have the new Olympus Stylus 1 at half the price. Will it or can it deliver the performance of the Sony? Not sure, but my guess is the Sony will be the winner for all around quality as well as video AND audio.
It is always all about the lens quality, and this Zeiss is fantastic.
The Pros and Cons of the Sony RX10
Pros
Versatile – 24-200 2.8 all in one slick package

IQ is great for the sensor size and colors are rich, even in low light

Optical Steady Shot

Video quality is fantastic

On board mics sound VERY good..better than any standard camera I have ever tested for audio.

Weather sealed and solid build and feel – Magnesium Alloy

EV dial on top

Very easy menu system

Fast AF, and accurate

EVF is large and easy to use

Area Specific Noise Reduction only applies it where it needs it. 

Macro feature is fantastic to have. 

Built in ND filter activates when needed.
Cons
No real shallow DOF opportunities

Images can get grainy at 100% view due to small sensor

$1300 is a bit steep for an all in one, Olympus Stylus 1 is half the cost

Dynamic Range lacks a little compared to larger sensor cameras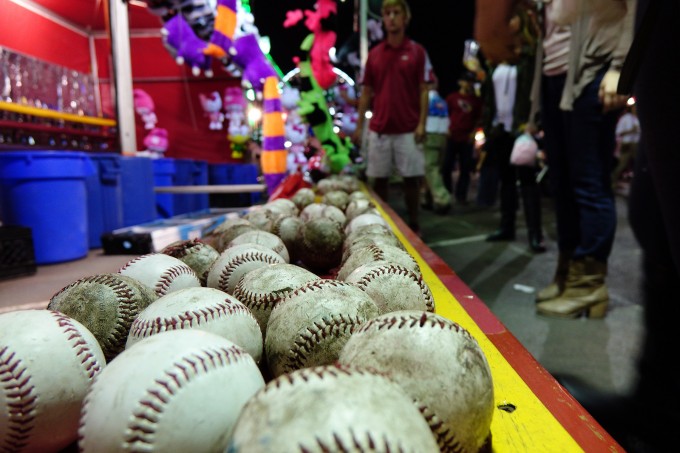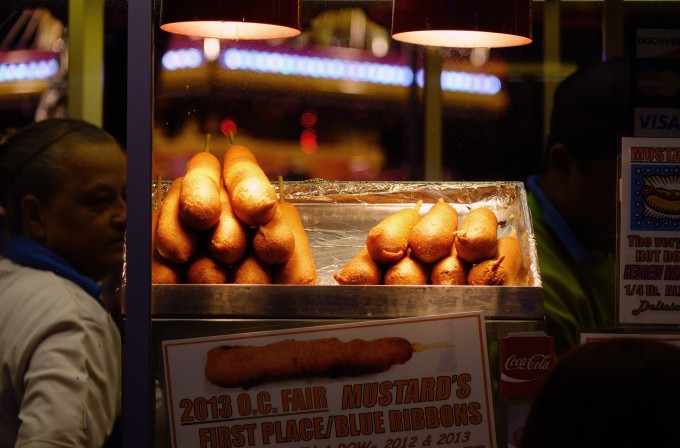 For $1299, how about the Olympus E-M1 instead? Or the Stylus 1 for 50% of the cost?
Many have stated that one could buy the Olympus E-M1 for $1399 and it would be a better choice than the RX10. While I would say that I prefer the E-M1 over the RX10, the cost of the E-M1 is $100 more, WITHOUT a lens. If you added the two pro zooms to the E-M1 (Oly 12-40 and Panasonic 35-100) the total cost would be nearly $3500, a difference of over $2200. That is quite a bit of cashola!
So let us talk about the Stylus 1 from Olympus…
Many will say that the Olympus Stylus 1 is a better buy but I am going to sat now that the Sony is the better camera all the way around for IQ and VIDEO and BUILD. It is setting the superzoom standard for quality in all areas. The Olympus has a SMALLER P&S sized sensor, a larger zoom that will not be as stellar as the RX10 Zeiss and it will be more of a pocket super zoom with good quality, but not TOP quality. The Olympus has a standard P&S sensor size, so the images will have a P&S signature. The Sony will have better IQ, better video, better low light, better build and weather sealed.
BUT the Olympus, it is half the price and packs a 28-300 f/2.8 lens and to some of you, that is all that matters. Olympus almost seemed to know that the RX10 was coming and countered with their own smaller mini powerhouse zoom. But me, if going with one of these as an all around general use and every use camera, it would be the Sony for the serious IQ capabilities.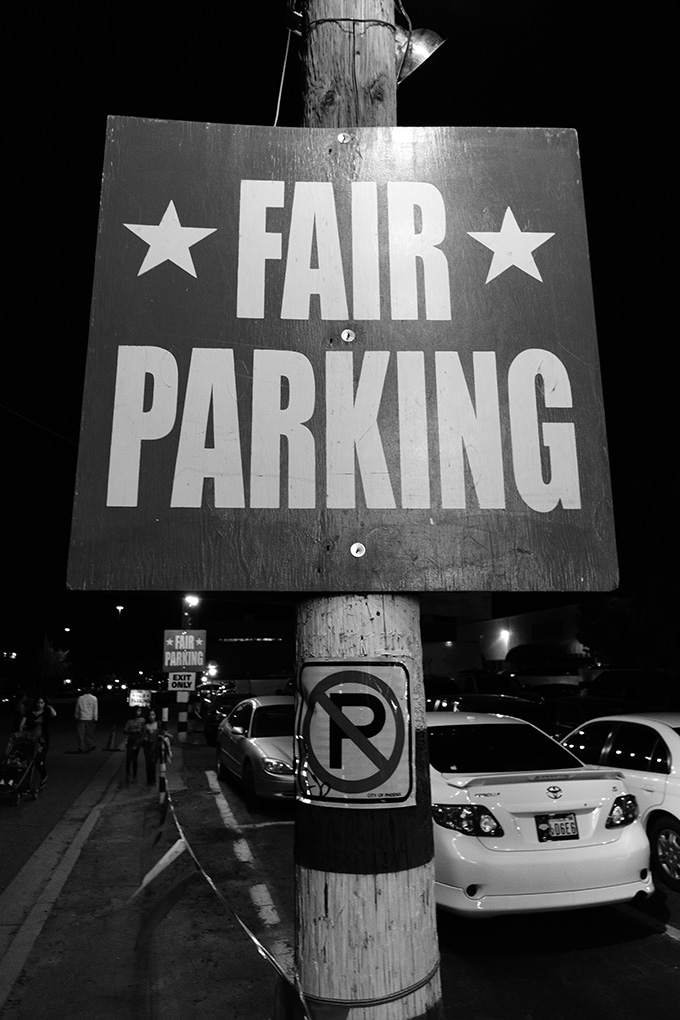 The final word on the Sony RX10
Sometimes with new cameras my reviews can get long. I have had requests to shorten them up a little so this one comes in at less than 3900 words total. Not bad for me 🙂 For a quick comparison, my Leica M 240 review came in at 15,000 words.
In any case, the Sony RX10 came in as a real surprise to me and I suppose it will be to many others as well. Like I said in the beginning of this review, I think much of the thunder was taken away from the RX10 with the huge news of the Sony full frame A7 cameras.
It's a funny thing but the "MASSES"..as in the general public who buy cameras will be MUCH more attracted to the RX10 than they will the A7 but in internet land where our passions can sometimes take over, the A7 stole the show. The bottom line though is that the Sony RX10 is fantastic if you are into one camera, one lens and simple versatility. The sensor in this camera has already proven itself with the amazing RX100 and RX100II, both which were huge hits for Sony even at the premium $650 price. Why? Because they were amazingly good for the size.
As for the RX10, you can take this ONE camera with you ANYWHERE and never have an issue with any photo you want to take (unless you want really shallow DOF). It even has a great Macro feature that can get you super close up and personal. So Macro, wide-angle, long, photo, video, panorama..you name it, the RX10 will give it to you.
Me, I am more of a fan of fast prime lenses so the RX10 will not be my daily go to camera but I will most certainly use it for video and I can see my son Brandon LOVING it as he is into simplicity and versatility, and he likes having a zoom. I also wish the camera were less DSLR shaped and a little smaller but also understand that to have a lens like the Zeiss 24-200 f/2.8, there needs to be some size and heft to the camera.
There is nothing wrong with this camera as long as you do not expect full frame or APS-C "smooth" file quality. The files at 100% will have some noise and the dynamic range will not be as huge as those from the larger sensor cameras. Only you can decide if the $1299 asking price is worth it for great usability, fantastic build, fast AF and superb colors and IQ. In fact, many prefer the output of 1″ sensors to any other sensor size for  the "realness" they portray.
Sony made the RX10 in a well thought out way and there is really not much that this little dynamo can not do. I have not been able to even hold an Olympus Stylus 1 yet, so have no idea how it compares but I think the Sony is the creme of the crop of all in one cameras just due to the Zeiss lens and the superb photo, video and AF performance.
Sony just keeps on pumping out the quality products!
Where to Buy the Sony RX10?
You can buy the Sony RX10 at B&H Photo HERE or Amazon HERE. Using the links here to do so will help this website to continue on so I thank anyone who uses my links! The Sony RX10 is scheduled to ship on December 1st 2013.
More samples below! Remember, these are all from JPEG so I have yet to even tap the quality of RAW. I will do so in a future update : )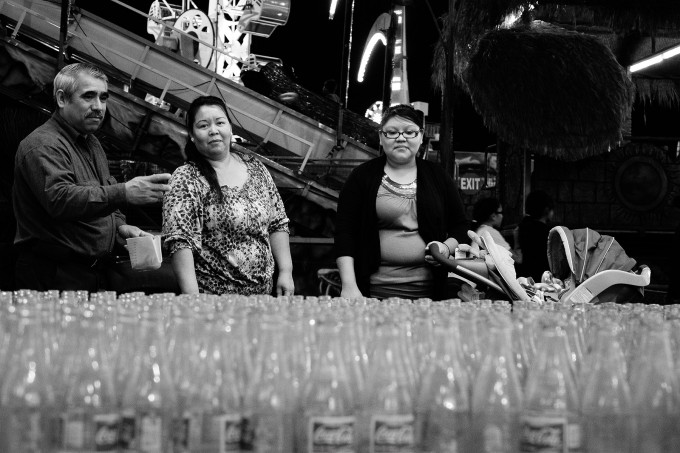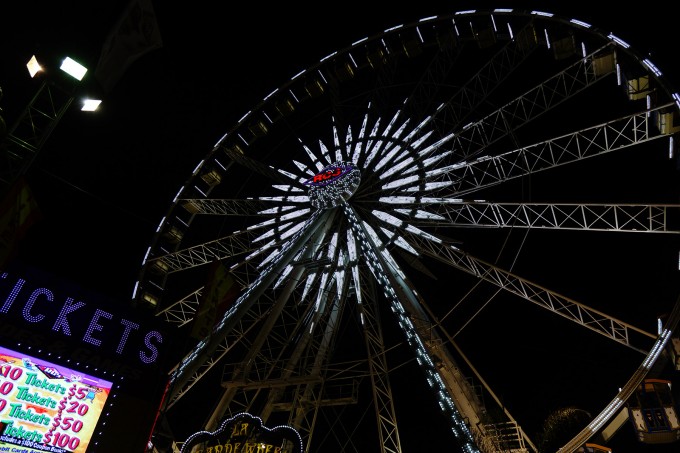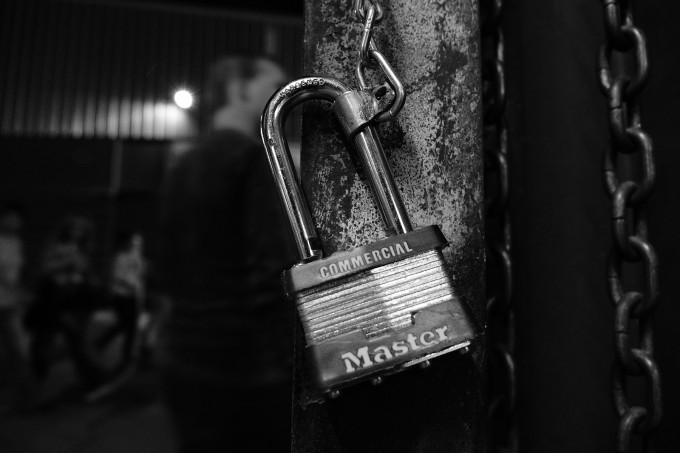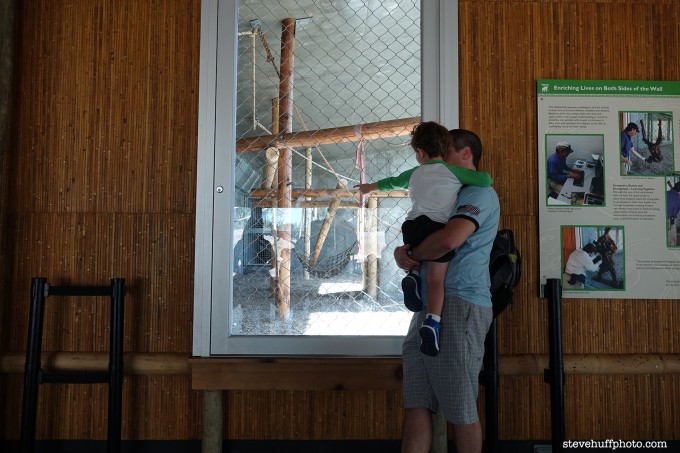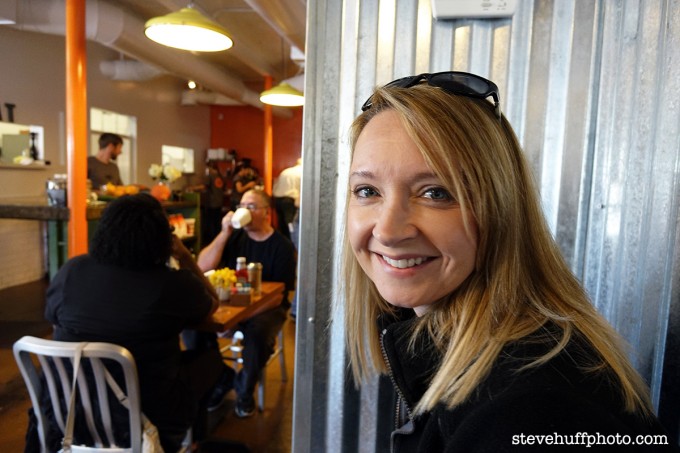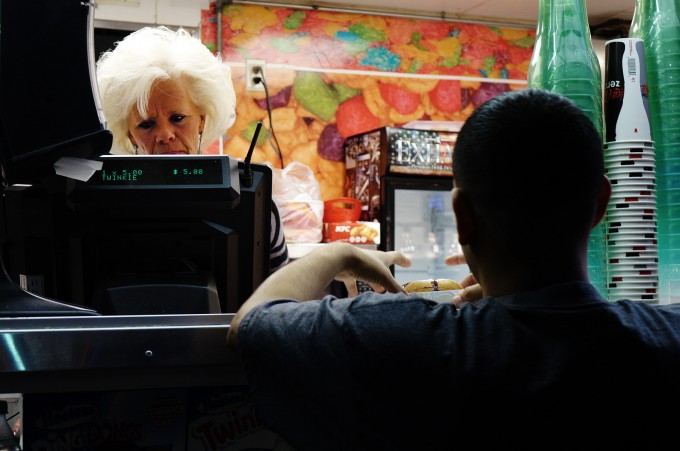 HELP ME TO KEEP THIS SITE GOING AND GROWING!! IT'S EASY TO HELP OUT & I CAN USE ALL THE HELP I CAN GET!
PLEASE Remember, anytime you follow my links here and buy from B&H or AMAZON,
 this helps to keep my site going. If it was not for these links, there would be no way to fund this site (and the cost these days to keep it going is pretty damn high), so I thank you in advance if you visit these links. I thank you more if you make a purchase! I have nifty search bars at the upper right of each page so you easily search for something at either store! I currently spend 10-14 hours a day working on this site and the only way that I can pay for it is with your help, so thank you! Currently my traffic has been increasing but my funds to pay for the site has been decreasing, so any help would be GREATLY appreciated!
Even if  you buy baby food, napkins or toothpicks at Amazon it helps this site, and you do not pay anything extra by using the links here. Again, you pay nothing extra by using my links, it is just a way to help support this site, so again, I thank you in advance 

 More info is here on how you can help is HERE!
If you enjoyed this article/review, feel free to leave a comment at the bottom of this page and also be sure to join me on twitter, my facebook fan page and now GOOGLE +! You can also visit the new FORUMS here including the popular BUY AND SELL forum!
Also, you can subscribe to my feed at my subscribe page HERE and read these posts in your browser or news reader!