What the Nikon Df is and is not…
Ever since the Nikon Df was announced just a short while ago we have a group of people who are trashing it and those who are embracing it. I am seeing SO MANY people, even a few reviewers who have lost sight and are totally not understanding what this Df camera is or why it is or who it is for.
Why do you have Nikon D600, D800 fans bashing the Df? Because for some reason they feel threatened. It happens all of the time with EVERY brand and every camera release. People own camera A and when camera B comes out they feel they need to defend their choice. This happened with the Leica M 240..I had M9 fans attacking me left and right for saying the M 240 is the better camera (because it really 100% is). Why? Because they felt threatened that their M9 was now bettered by a new model. To me, this is absolutely RIDICULOUS. Just because a new camera bettered an older model does not mean the older model is no good..it is still as great as it always was and is still capable of amazing results. There is always something that comes along that is bigger better and faster. In every area of life.
In the case of the Df, it is not really "better" but it is "different" and sometimes, people are afraid of change when they are used to one thing or one way of life, even if this change can bring many positive improvements. Again, in the case of the Df, you will really be getting the same results in IQ as most other Nikon full frame cameras but it is indeed smaller and cooler looking, and has more manual (easily accessible) control which goes a long way in motivation.
All silly nonsense if you ask me because if everyone was out shooting instead of bickering then it would be much more productive. I mean, WHO CARES what cameras are out and what someone buys? It is the image, the photo, the results…that matter. Always has been and always will be.
I have always felt that one should own and shoot with a camera that THEY feel connected to. If you have a camera that looks good, feels good, is easy to use and intuitive..well,  that is all you need. For some it will be a point and shoot, for some that will be an iPhone, for others it will be a Nikon D4 or a Leica M. ALL that matters is what connects with you on an emotional level, and yes my friends, cameras can and do connect on a level such as this. If you have not experienced it yet then you have not found your camera.
Emotions. Yep, when you own and cherish a camera that you use day in and day out and you enjoy the hell out of it and shoot it like it is an extension of your brain and eyes, then you know you have it. This is one reason why I have shot Leica M cameras for so many years. I connect with them.
So when a camera such as the Nikon Df is released with its old school looks and charm and people bash it, I just do not get it.
For example, for myself and many others..in the DSLR world..if there was a Nikon D610, D800 and D4 along with a Df on a table every morning when they woke up, the Df would be the only one selected to take out. I would NEVER choose a 610, 800 or D4 to go out and shoot with if I had a choice, which is one reason I do not own any of those cameras. DSLR people seem to be afraid of any change because the Df is in reality just another DSLR but with a nostalgic look and nostalgic control scheme. For me, I welcome BOTH. It is not about a camera looking cool, it is about a camera looking great, feeling great, performing, delivering results, and a camera that you can have total control over, easily. One that excites you to go out and shoot.
Do I care if the Df has the sensor of a D4 and innards of a D610? No, IN FACT I think this was a great decision by Nikon. I do care about how it feels, how I control it and if it will connect with me. Results, those are guaranteed as long as you have someone who knows what they are doing and has passion for the craft.
So why all of the attacks on the Df? Makes NO sense. Like I said, I may HATE It due to the bulk and size but I may LOVE it as well.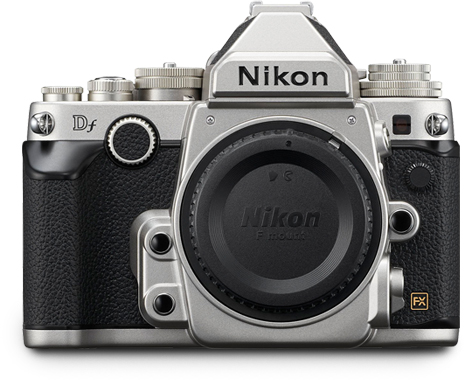 The Nikon Df is NOT…
The Df is NOT made for those who want a D600, D800 or D4 style camera. If you love that style then buy one of those..why even look at the Df and and complain/trash about it if it is not for you? The Df is not for those who want to use their 70-200 or 24-70 lenses as that would be ridiculous IMO. Just buy one of the standard DSLR's if that is your thing. The Df is not for those who want a jam-packed camera with video..if you want that, go for a D800. It is not made for sports and action shooters either! Why so many misunderstand what this camera is blows my mind.
The Nikon Df IS…
The Df IS for those that want to be inspired by the fact that you have a camera that looks and feels like an old friend. One that you can control with dials on the camera instead of within menus. One that you can shoot at a slow and steady pace with and photograph life as you see it. One that will pose a challenge to you at the same time when using old classic MF glass and one that you can learn from. It is a camera you can take with you anywhere and will excel with small fast primes, even old school glass that you can buy cheap. The Nikon Df, much like a Leica M is for those with a true passion for LIFE and PHOTOGRAPHY, not those who stress over things such as specs and details that mean nothing when it comes to the final output. Those who want to shoot one frame at a time..take their time and think about what they are doing. The Nikon Df is for those who want a nice looking camera that feels great and delivers image quality equal to the flagship $6000 Nikon. Low light? This is about as good as it gets. Period.  $3000 with lens? That is about right for what you are getting here..D4 full frame performance in half the size, the best low light shooting available, and everything I stated above for less  than what you will pay for a D800 (which did not inspire me due to size and bulk). Again, why so many misunderstand what this camera is meant for and WHO it is meant for is really blowing my mind.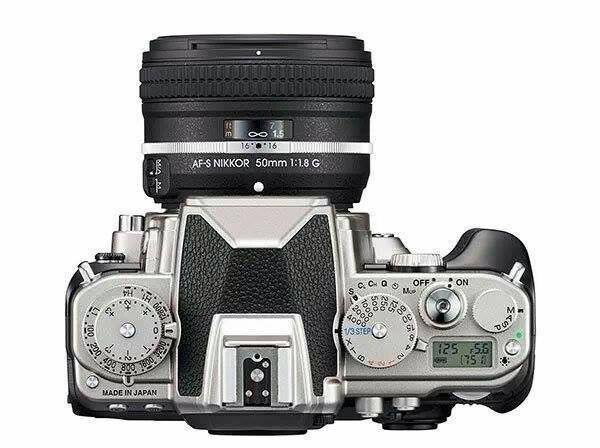 So if you want to shoot sports or action..if you want a huge beefy grip..if you want video inside that you will use a few times per year…if you want spray and pray 100 FPS or if you want to look like a traditional paparazzi then go buy a D800 or D4. If you are worried about specs on paper, go for a D800.  If you are someone who wants a connection with your camera, and a camera that you can be inspired by..one that speaks to your mind, body and soul…and one built and made for photography then check out the Df as it just might be the one for YOU.
Then again, if you are looking for this the Leica M is also right up your alley 😉 
For me, it has always been Leica M and to some extent the Olympus E-M1 is also doing it for me (I have yet to see where the Sony A7 stands..but will know VERY soon). Will the Df be the next? I have no clue until I shoot with it but so far, I love what I see and my only complaint is the fact that it does not have 1/8000th second and it is a little thick and bulky looking (which could make or break it for me). Other than that, it looks pretty amazing to me, and this is from a guy who has not wanted to even touch a DSLR for 7 years. I look forward to mastering the manual focusing with old lenses. Should be fun, should be a learning experience and should be a challenge, all of which are fantastic in this hobby and profession. Keeps us on our toes. I only see good things coning from this camera and no bad, at all.
For all of these reasons, I am pretty excited to get one and test it. If I hate it, I will state why. If I love it, I will state why. As always, it will be a real world review with TONS of photos. This review will be up in the 1st two weeks of December. (I hope).
In other news..I should have a Sony A7 and A7r in my hands within 4 days MAX to start my full long term review! I will do comparisons with the Leica M and a few other surprises as well. I believe these Sony's are straying to ship REAL soon so many should be getting them soon.
The Nikon Df can be pre-ordered at B&H Photo or Amazon. 
For those that fancy a Leica M..I think there may be a few around..Check Kan Hansen (khpny19@aol.com), Pro Shop or PopFlash!
The Sony A7 and A7r can be seen or ordered HERE or HERE
.