Quality over Quantity, my rule of life. By Steve Huff
Hello to all and once again I thank you for stopping by and reading my website/blog! For the past 5 years I have worked on this day in and day out and sometimes, night in and night out! I used to think that after 3-4 years of doing this I would tire of it and start to feel like it is a job or work. But after 5 years I am still as passionate and invigorated about it as ever. Every year I get to meet so many cool people, see so many amazing photographs, connect with so many of you who share this same exact passion with me. It is quite special.
Photo below by Ashwin Rao during the Seattle workshop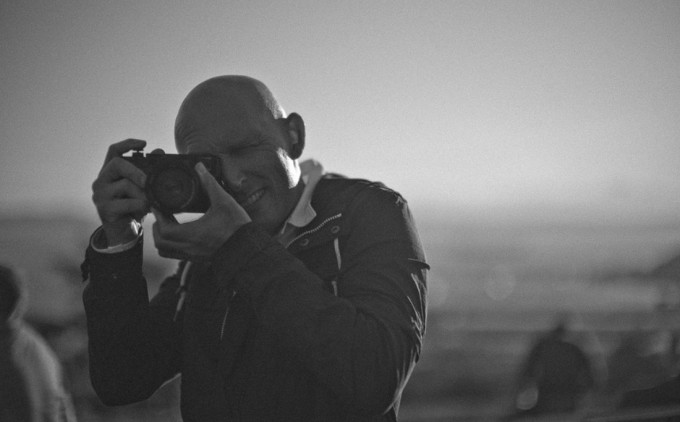 BTW, we only have a couple of seats left for the Valley of Fire workshop in Feb 😉 It is going to be a great experience for all!
Over the years I have seen many other websites come and go and a couple that started after me go on to be amazing resources of information. I have been asked by a few in the industry recently why I do not have a "Staff" or post every bit of news and pollute my main page 10 times a day with 1 paragraph blurbs or news stories. I have even been told that my traffic would increase if I did this and that I would get some amazing bursts of traffic that would increase my rankings which in turn, would look good for advertisers.
Hmmmm. I never thought of it like that but it has never been my goal in life or with this site to take shortcuts, to copy others or to try to appeal to the masses. I am the type of guy who is happy in life with what he has. I feel blessed as it is just to be able to do what I love every single day as well as to have amazing loved ones around me. I can seriously say, I have zero complaints in life, and my stress level is always as low as it can possibly go. Why is that? Well, it is because I planned it to be like that. My life is stress free because I do what makes me happy. Hiring a staff would stress me out. Having to post 10-12 times a day about things I have no interest in would also bore me and make me feel like I am at a job that I hate. Would I gain more traffic? Sure. But do I want that kind of traffic? No. I believe in QUALITY over QUANTITY and while sometimes a post slips through here and there that is silly it is also usually warranted or gives some of you what you are looking for.
Yep, I would rather post ONE inspirational post in a day than post 10 news blurbs in a day. Of course if it is big news it would be posted, and does get posted. If it is something that I know would interest the readers of this website than yes, I will post it. If Leica decided to make a real mini M, of course I would post the news 🙂
See, I believe we should also take that approach in life. Quality. If we live our life to enjoy it instead of living our life to hate it, then we would all be much better off. While some are caught up in the whole competitive aspect of life, I am content when I have something special that I feel lucky to have. I never really push for more, more more. I also believe that we get in what we give out, therefore I am a generous guy. I do not have a selfish bone in my body. I would rather give to good people than to take from anyone. Karma, it is real 🙂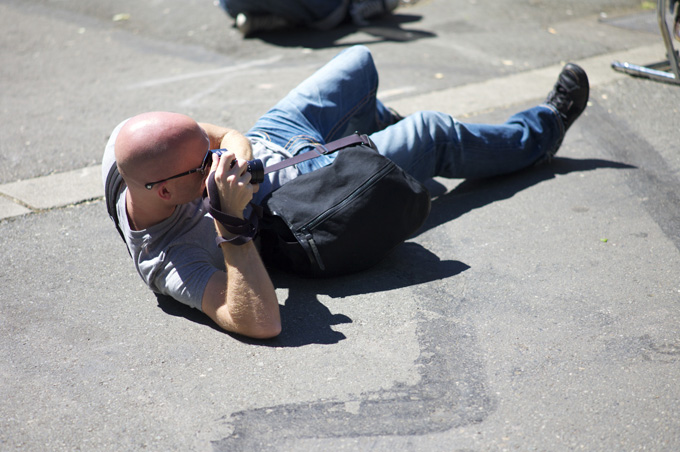 So I have decided that this website/blog will never have a staff, will never employ 7, 8, 9 or 10 people. It will always be ME (and now my Son)..and YOU. The readers. It will always be REAL and not written for some alterior motive. I may not have the most news updates but there is one thing that I do try to have and that is a site with some personality.
I am happy with slowly building my website and if it takes 5 more years to go from 150k views a day to 300k a day then so be it 🙂 I am in no rush.
So always know that when you come here for your Photo fix you will always get inspiration, motivation, and articles that have to do with Photography, something we all love. All of this does not come from me, it also comes from YOU, those who share this passion and work with the world through this site.
So once again, I thank all of you who visit this site daily, weekly or even monthly or yearly. Without you, this would be nothing but a dream. With you, it is reality and for that I thank you from the bottom of my heart 🙂
Also, happy holidays, a merry christmas and I hope to see you all here in 2014! 
Steve