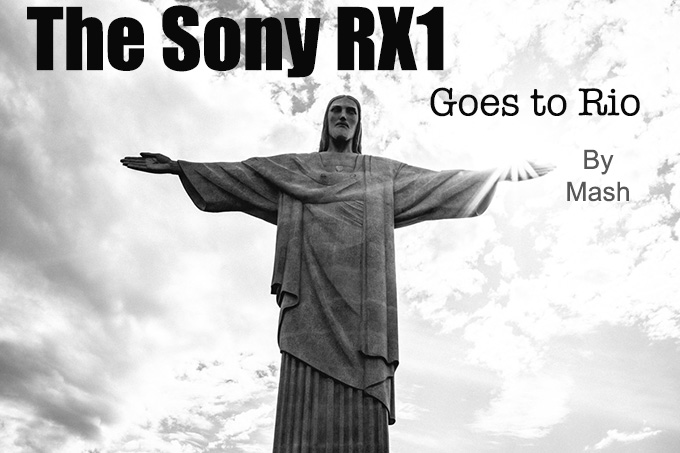 The Sony RX1 goes to Rio De Janeiro
by Mash
Hi Steve,
Been following your site for a little over six months now and thanks to your reviews I picked up the Fuji X100s and the Sony RX1.
I originally had a Nikon D300s, and it had been sitting on my desk for over two years because it was just such a hassle to carry everything around. That's when I started researching fixed lens Cameras and based on your review I picked up the Fuji X100s first and sold the entire Nikon D300s kit.
The Fuji X100s really was a delight to use. It definitely is much more intuitive to use then the Sony RX1. The only thing that bothered me about the Fuji files was I never found the images sharp enough, there was a softness to it that some people may prefer, but it never really tickled my fancy.
Couple of months later, I planned a trip to Rio and was trying to decide on to take the Fuji or buy the Sony RX1. After reading and re-reading your review of the RX1, I sold the Fuji and bought the Sony RX1.
The Sony RX1 costs a little over USD $3000 here, and having heard horror stories about muggings in Rio, I became paranoid of taking it with me.
So, as I was committed to the trip and didn't have any other camera I did two things to ensure the safety of the Camera.
1. Took out a travel insurance policy that covers theft or loss.
2. I also took some artistic tape, and randomly taped over the camera and the logos. You can see in the image below (taken with iphone 5).
I had no idea if uglifying the camera would work, but when two random people I met on the trip commented, "Oh did you break your camera?", appears to have had the desired effect I wanted.
It was my first time visiting Rio De Janeiro, so I really didn't know what to expect. Nothing was really planned and I went with the flow. I was lucky enough to have run into a wide spectrum of shooting opportunities and challenges.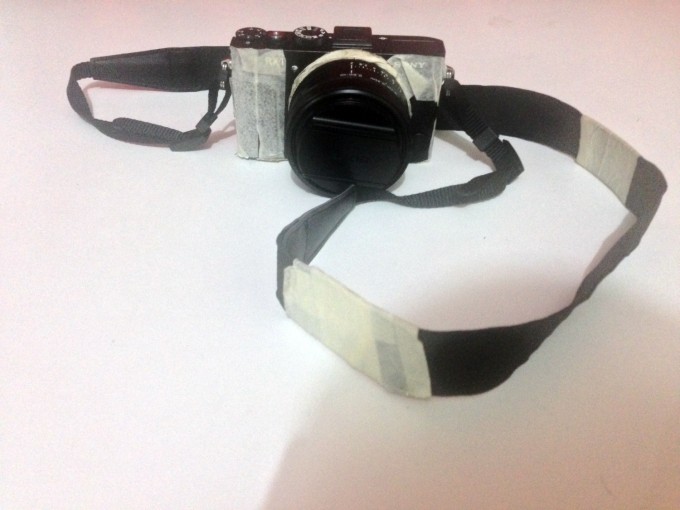 Sony RX1 in use
For all the shots below, I had the camera set to aperture priority and in most cases the aperture was set to F2. The only adjustments I would make to control the light was using the exposure dial, dialing it up and down as needed.
What I really loved about this simple setup was, it allowed me to focus on what I wanted to capture rather than trying to get a perfect shot every single time.
The camera was set to auto focus most cases, in some rare instances I used the manual focus option. I had programmed the AEL button to switch between auto and manual focus, and once used to it – became a breeze to change.
I shot everything in RAW and then edited everything in Lightroom 5.
I wanted to share some images to show you the breath of images captured and how beautiful and sharp the images are.
– 
Ipanema Beach
The shooting conditions on the beach was bright sun light with a lot of movement.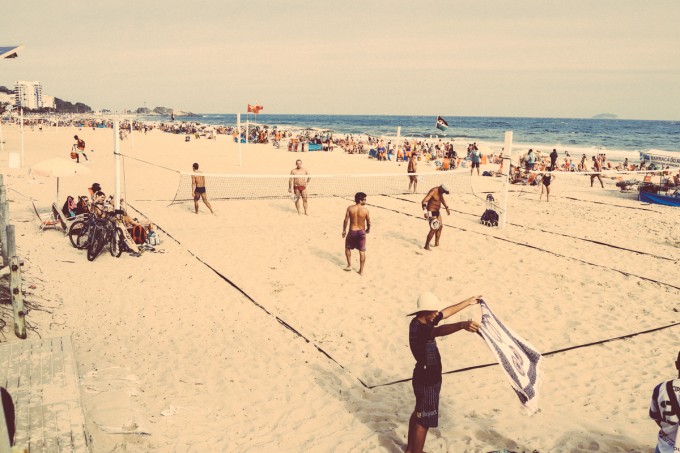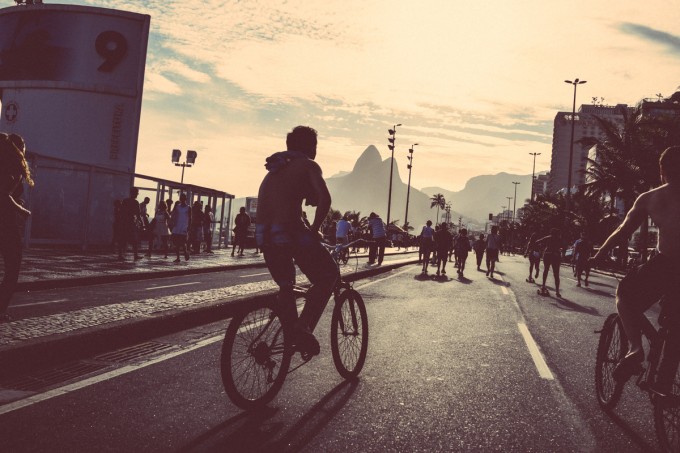 Churches and Chris the Redeemer
I love how beautiful the bokeh out of the camera is. This image was shot in almost dark church, with natural light pouring in 500 yards from the front doors.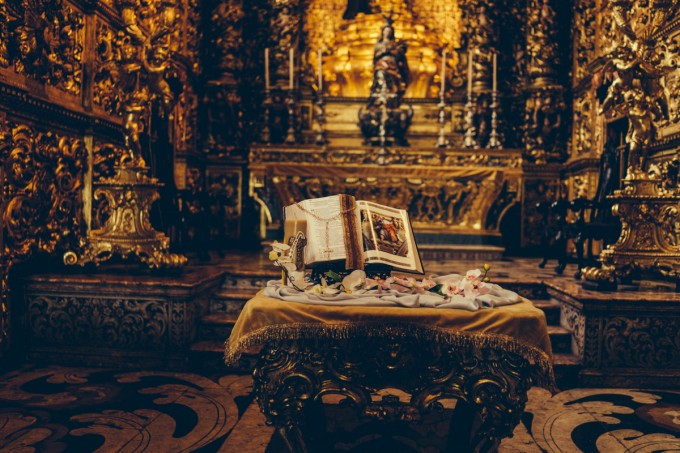 A look at how the macro functions. Again, there was barely any light in the room.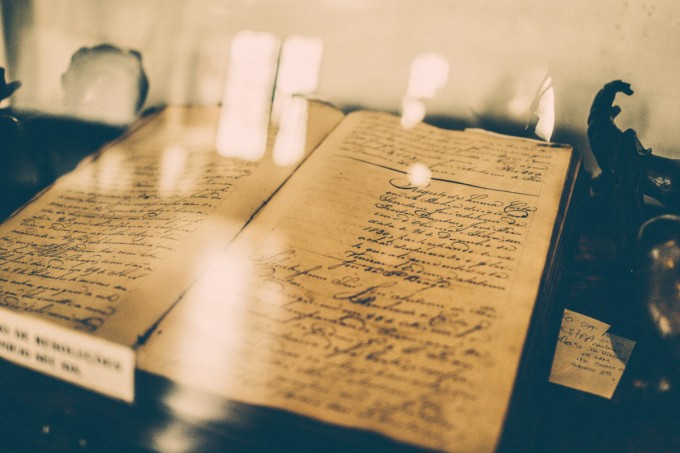 The following image was shot about 500 feet away looking up at the painted windows. Using the multi zone focus moved the focus point down, to avoid the windows being washed out by too much light.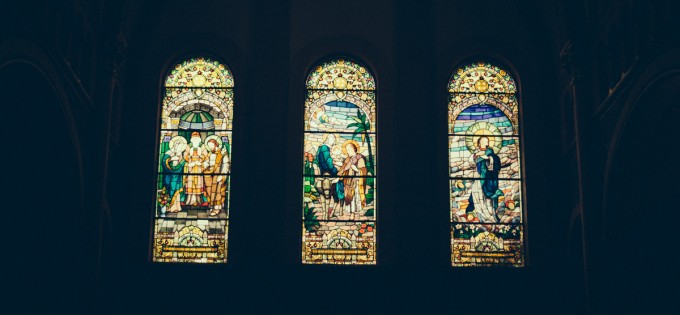 Sunday mass. The silent shutter sound didn't alert anyone to the fact that I was taking photos.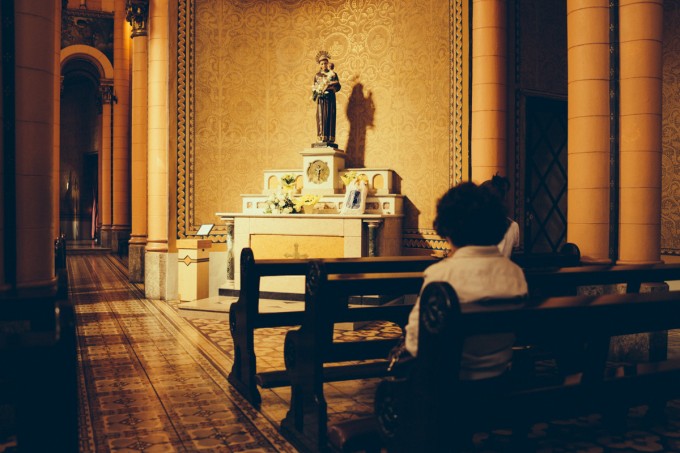 Christ the Redeemer. I loved this photo opportunity. With the sun perfectly positioned on the palm of christ. I was shooting straight at the sun, and the clouds were recovered post processing. I was really impressed by the dynamic range of the RX1, to allow me to do that.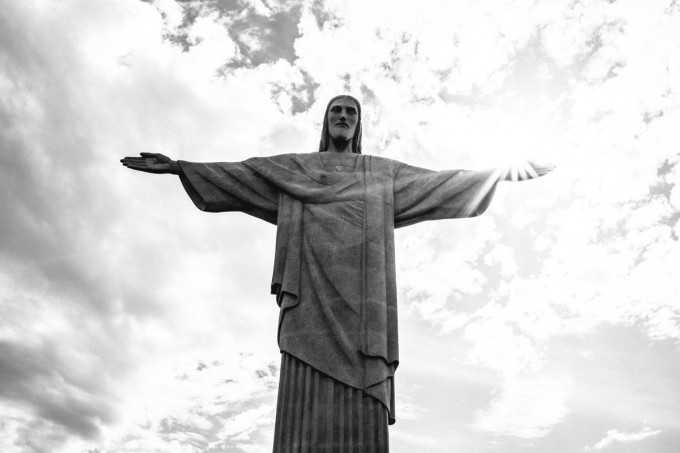 Rio Pride Parade
To give you an idea of the color rendering range of the camera, I was lucky to have come across the Rio Pride Parade. I will let the images talk themselves, the only adjustment I made was to put up the vibrancy.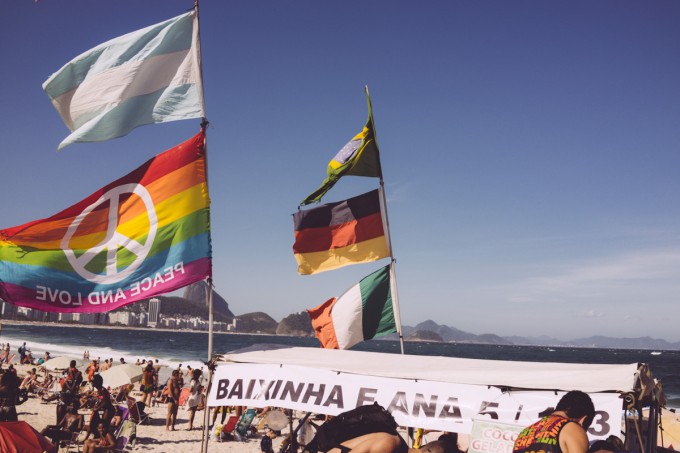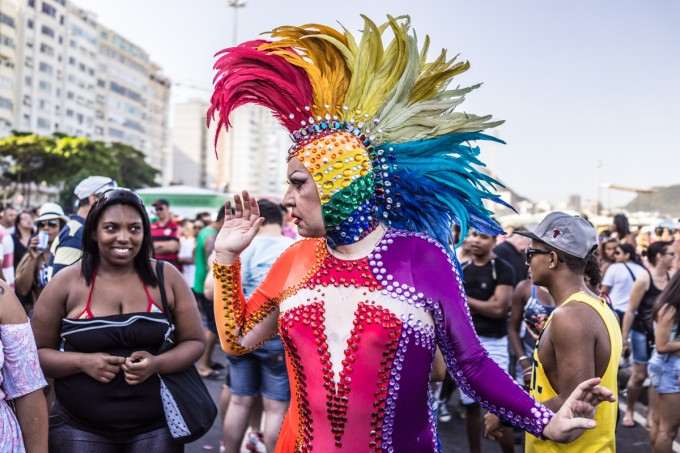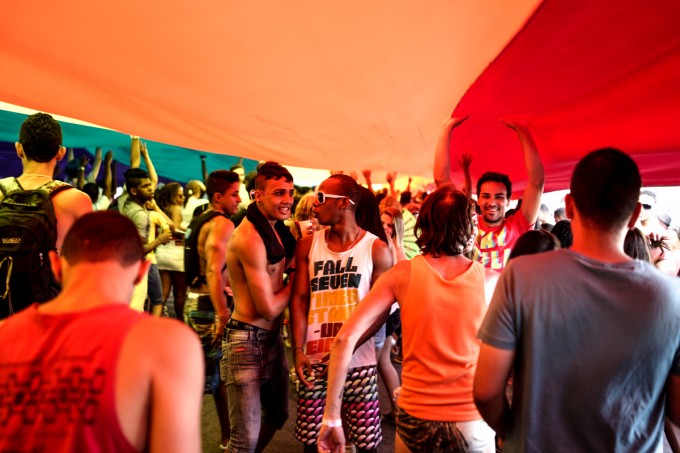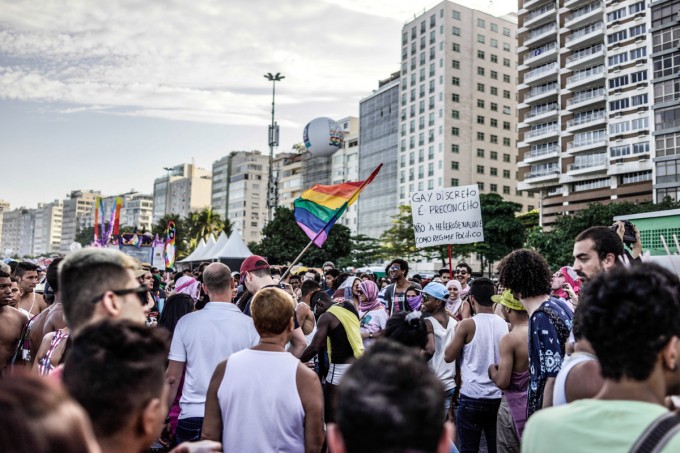 Teachers Demonstration
While visiting downtown Rio, ran across what was a teachers unions strike. Chose to render this in black and white in post processing.
I am not sure how people would have reacted if I was lugging around a huge DSLR. I would like to believe, people felt much less threatened thinking I am using a simple point and shoot.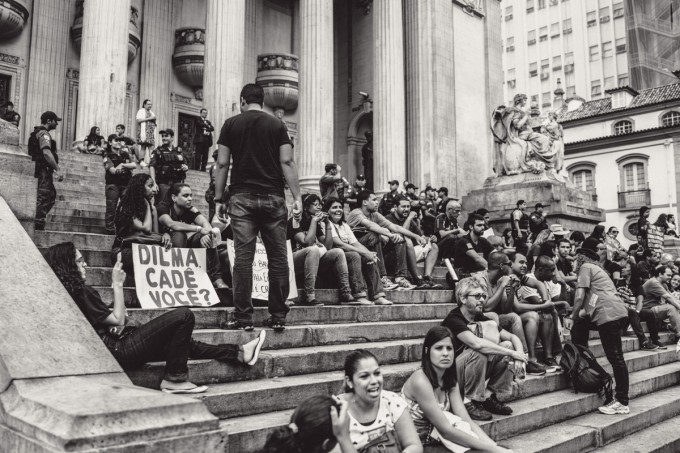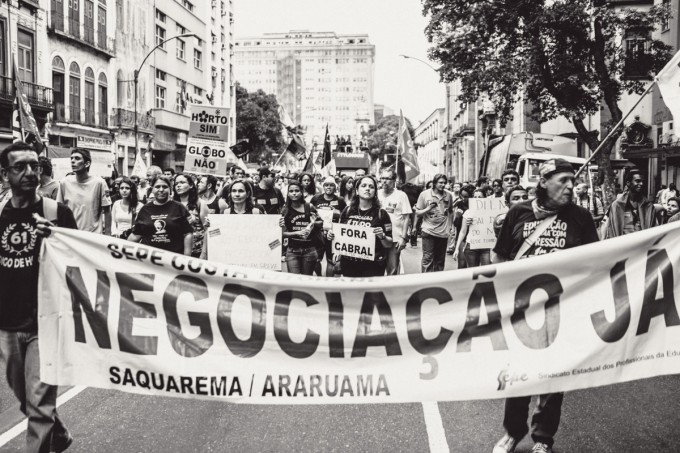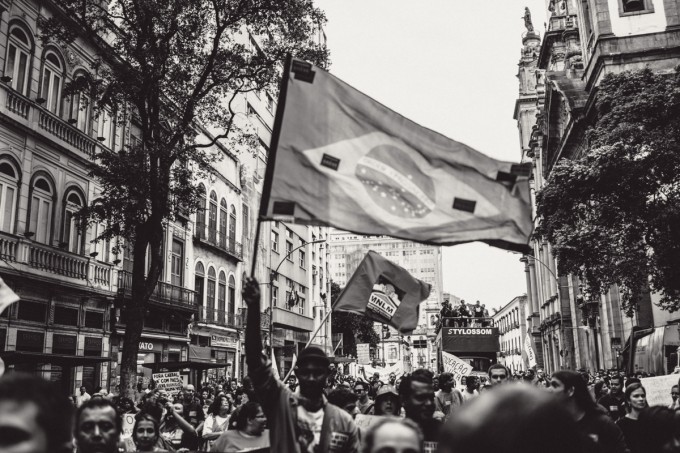 Favela Visit
This was the part of the visit I was most looking forward to. It was a foggy and rainy day, and parts of the favela were in complete darkness only lit by a small fluorescent light.
I used a simple umbrella to protect the camera and the camera was small enough to operate with my other free hand. Don't think it would have been that easy with a larger DSLR.
The camera did hunt a few times, but nothing that was annoying or unbearable.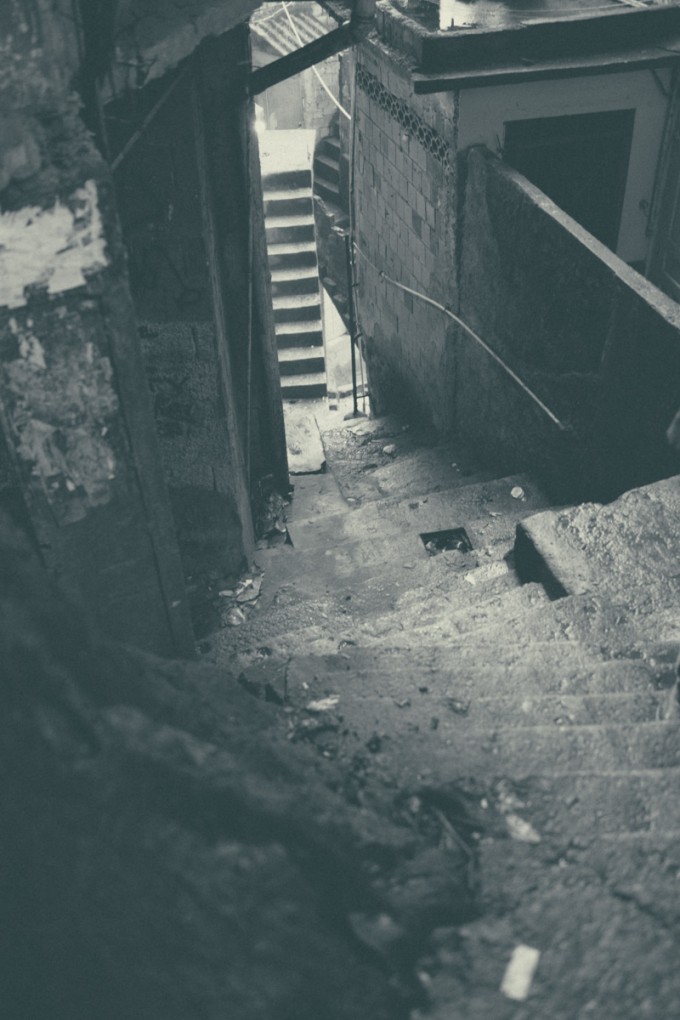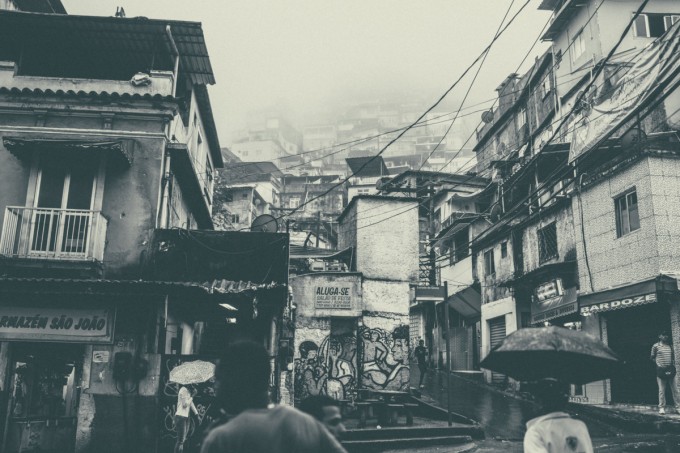 Overall Impressions
Yes it may be over priced. It may have been foolish purchasing it a few weeks before the release of the Sony full frame A7. Saying all that, life is too short to live with regrets, and I am glad that the Sony Rx1 was beside me on this amazing trip to capture these beautiful moments.
I love the Sony Rx1. At no moment did I wish I had another camera, or wanted a faster focus or a different lens. It was a trusty companion by my side to take the photos the moment I wanted them.
I am already planning my next trip, and can't wait to take the Sony RX1 along.
If you would like to see images from my brazil trip, pay a visit to my site
http://thisismash.com/street-art-brazil/
You will see more about the street art, the music, and more shots from the above themes.
Thank you Steve for letting me share this with your readers.
Mash
–
PLEASE! I NEED YOUR HELP TO KEEP THIS WEBSITE RUNNING, IT IS SO EASY AND FREE for you to HELP OUT!
Hello to all! For the past 5+ years I have been running this website and it has grown to beyond my wildest dreams. Some days this very website has over 200,000 visitors and as many as 1500 at any one given moment. Because of this I need and use super fast dedicated web servers to host the site. Running this site costs quite a bit of cash every single month and on top of that, I work full time 60+ hours a week on it each and every single day of the week (I received 200-300 emails a DAY). Because of this, I need YOUR help to cover my costs for this FREE information that is provided on a daily basis. This is not a paid subscription site, so no money is exchanged for the information here.
To help out it is simple. 
If you ever decide to make a purchase from B&H Photo or Amazon
, for ANYTHING, even diapers..you can help me without spending a penny to do so. If you use my links to make your purchase (when you click a link here and it takes you to B&H or Amazon, that is using my links as once there you can buy anything and I will get a teeny small credit) you will in turn be helping this site to keep on going and keep on growing.
Not only do I spend money on fast hosting but I also spend it on cameras to buy to review, lenses to review, bags to review, gas and travel, and a slew of other things. You would be amazed at what it costs me just to maintain this website. Many times I give away these items in contests to help give back you all of YOU.
So all I ask is that if you find the free info on this website useful AND you ever need to make a purchase at B&H Photo or Amazon, just use the links below. You can even bookmark the Amazon link and use it anytime you buy something. It costs you nothing extra but will provide me and this site with a dollar or two to keep on trucking along.
AMAZON LINK (you can bookmark this one)
B&H PHOTO LINK – This one will not work by bookmarking it.

You can also follow me on Facebook, Twitter, Google + or YouTube. 😉 You can also help out by writing a guess post or review on a piece of gear you love and adore. If interested in this, just send me an email here.