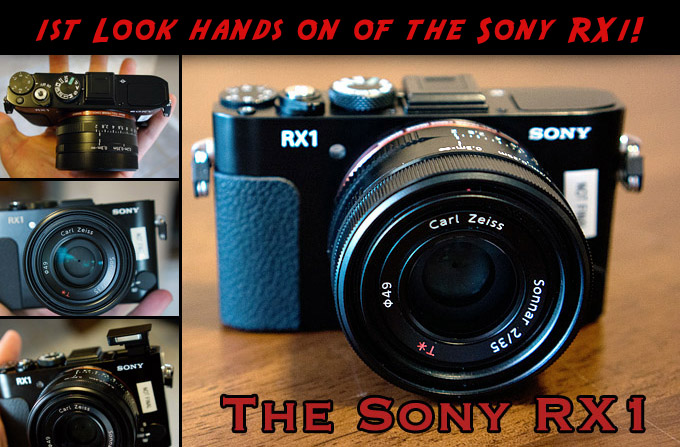 The new Sony RX1 – Full frame compact with gorgeous 35 f/2 Zeiss lens – 1st look report!
UPDATE! PRE-ORDER THE RX1 NOW AT AMAZON!
PRE-ORDER THE RX1 at B&H PHOTO
I am aware that this camera has leaked over the past few days but I was not allowed to write about it until just now at 9PM, Sept. 11th because this is the official date and time of announcement. Last week I was visited by Sony and they brought along most of their new products. I held the RX1  in my hand but only snapped a few shots in my living room to test AF speed on a pre-production unit (and it was quick). I did not get a review unit yet, just a "hands on" for about 40 minutes but I should be shooting with one in about 2 weeks. Below are my first "hands on" thoughts on this new RX1 from Sony. Enjoy!
[ad#Adsense Blog Sq Embed Image]
Can I get a huge HALLELUJAH? Finally….finally! A camera company has listened to the wants, the needs and the ever so lusted after desires of photographers, enthusiasts and even advanced hobbyists. Yes indeed there is a camera that has just been OFFICIALLY announced by Sony called the "RX1" that is indeed a GAME CHANGER in our little world of camera seeking. I handled it..I shot with it (but only in my living room) and I fondled it for about 40 minutes while Sony was at my house last week giving me demos and the low down on all of their new products. I was not able to take any images to share here but can tell you that the focus was pretty quick, the feel and build was superb, and I am not excited about any other camera release at Photokina this year more than I am this one (ones that I have heard about so far that is). Mark my words…This camera may just be "the" camera of the year. Shipping in November, just two short months away.
Why am I so excited? THE SENSOR and THE LENS. BTW, This is NOT the D800 sensor..it is even better (according to Sony). This RX1 is the bad ass father of the RX100, and we all know how awesome that little powerhouse is 🙂
–
First things first…what is the Sony RX1 and why is it so special?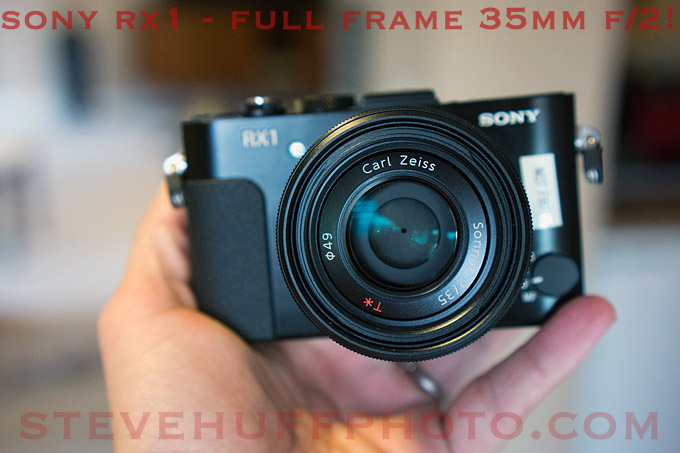 As I already stated, I am aware that the RX1 leaked out on to the rumor sites over the past few days but I could not write my thoughts until Sony officially announced this camera. Some may be disappointed that this is not a full frame NEX, but not me! I am happy about this one as a FF NEX, much like the new A900 camcorder using a full frame sensor and E mount would require a thick adapter to use full frame lenses. E mount lenses would be cropped meaning…no full frame qualities. So I would rather have a camera like the RX1 which is built from the ground up for IQ and performance than a half baked FF NEX that required an adapter to use a full frame lens and all of the sensor. No contest. Remember, E-Mount lenses are NOT full frame lenses so they can not be used on a full frame sensor without being cropped much like Nikons DX lenses do on a D800.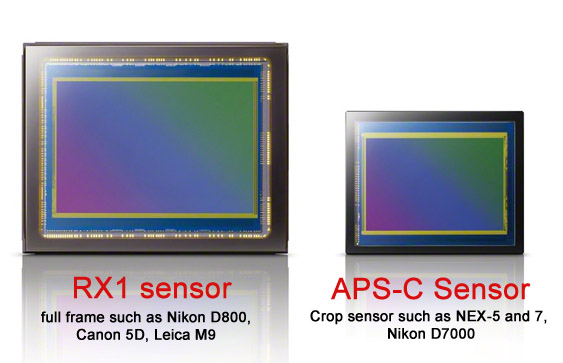 THE RX1 is a FULL FRAME 14 bit 24 Megapixel camera with an all new designed from the ground up sensor (this sensor is NOT in any other camera besides the new full frame Alpha A99 and it is NOT the sensor in the D800, in fact, according to Sony it is even better..hmm..wonder if it is M10 worthy?) that literally goes toe to toe with cameras like the Nikon D800 and Canon 5DII and not only meets them… but from what I have heard and seen…it may just pass them in overall IQ, Dynamic Range and high ISO noise levels. The sensor in this camera is amazingly special and is the latest and greatest in tech and quality that is available anywhere. The key is..IT IS FULL FRAME 35mm so we get the depth of field, the dynamic range, the amazing high ISO capability and the deep color and quality that comes from a quality sensor. The sensor is the HEART of any camera and from what I have seen and heard…this one is pretty special and may just be the best full frame sensor created to date.
The RX1 has native ISO up to 25,600 and can go all the way up to 102,400 ISO using multi frame. The high ISO performance is astounding on the RX100..at least that is the promise Sony is giving and I believe it. They are using the A99 sensor here folks and this is good because this sensor is EXCLUSIVE to these new full frame Sony cameras. I could tell the Sony guys were truly excited about this camera and they knew I was 🙂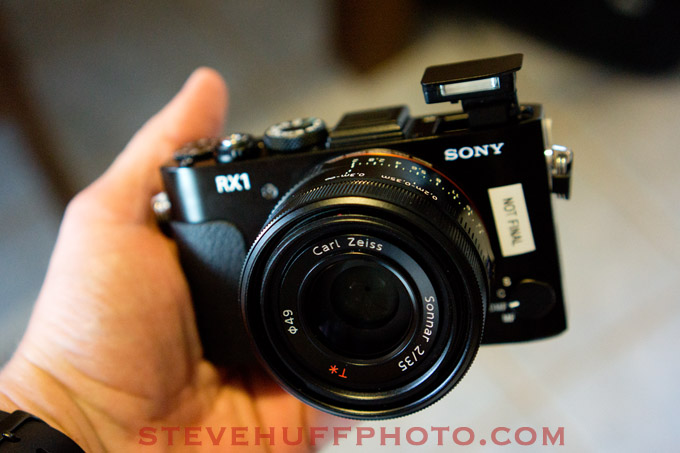 The RX1 has a FIXED 35mm f/2 Carl Zeiss lens. Yes this is a FIXED lens camera not the full frame NEX that has been reported about in recent weeks (there is NOT going to be a FF NEX camera anytime soon due to the reasons I mentioned) and the lens is very beautiful and even has the capability to focus down to .3 meters. Aperture is controlled ON THE LENS!!! Yes, like I said…many thought this would be a full frame NEX system camera. Sony could have done this but they would have had to add a large adapter to the body to take full frame lenses as current E mount lenses are not large enough to cover full frame. So the RX1 was built from the ground up to have the perfect sensor and the high quality fast prime lens to match. Much like a Leica X2 or Fuji X100 but so much better. This is a real Zeiss 35 f/2 lens and when paired with this body and sensor we will not have to worry about different lenses not working well with the body. The RX1 is built to perform as it is and it can fit in a jacket pocket.
35 f/2 Zeiss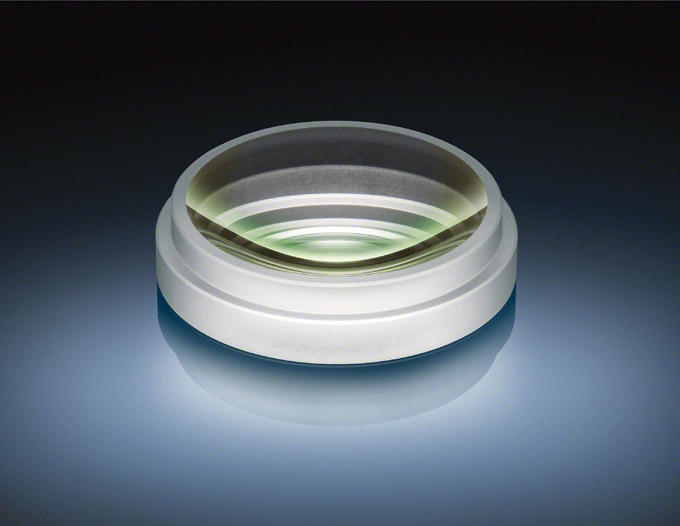 The Sony RX1 has a magnesium allow body and it felt like it. It has a professional build so it is made to last. Good stuff.
The Sony RX1 is not much larger than the pocket rocket RX100! This is pretty incredible… The RX1 is small but it oozes quality. I only saw a prototype/pre-production unit but am told the final version (which is going to start shipping this NOVEMBER) will be of even better build, feel, finish and quality. THIS is the most significant camera release for Sony…EVER. What company has even come close to delivering something like this in this price bracket? NONE. You can see the image below with the RX1 next to the RX100. Not too much larger but I can tell you that it feels GREAT in the hand. Very solid and pro build here. It will also have a brand new all black EVF available as well as a "thumbs up" type of grip. With these two accessories the RX1 will be one hell of a street shooter. Imagine ISO 6400 or higher, black and white, full frame, 35mm f/2 with a slick EVF shooting at night. Not a problem for the RX1.
 The new Full Frame Sony RX1 on the left and the small pocket RX100 on the right – shot with the new 10-18 E Mount ultra wide lens (which is a beauty)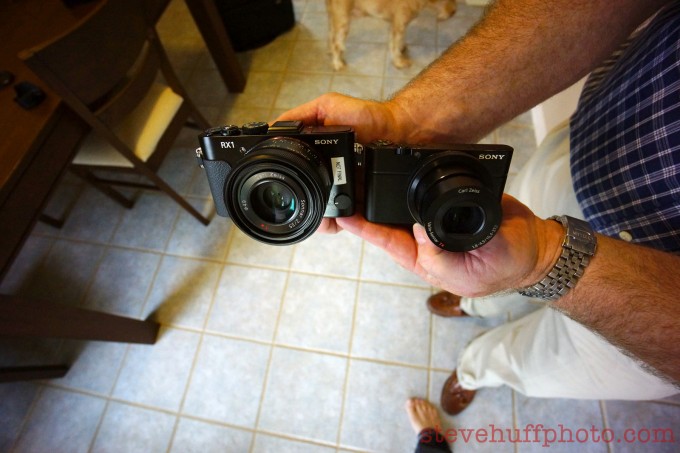 The Sony RX1 offers what the Leica X2, Fuji X100 and other fixed lens cameras never did. The RX1 is not only coming in at about the same size as a Leica X2 (maybe a tad larger) and X100 (tad smaller) but it gives us the full frame sensor, it gives us the amazing high ISO capability (up to 102,000), it gives us the ZEISS 35mm f/2 lens that is a real 35mm f/2 (think of a Leica 35 summicron lens..it cost over $3000 just for the lens), it gives us amazing HD video quality using AVCHD 2.0 and the ability to shoot with shallow DOF, it gives us fast AF and speed (though it only uses contrast detect focus) and it seems almost as speedy as the RX100 though not quite as fast. It gives us the ability to attach the all new Sony OLED EVF that is now all black and has a new connection to the camera through the shoe so it will look stealth and have the best EVF on the market to go with it. It gives us total silence when shooting because it uses a leaf shutter and finally it gives us everything else we love. A high res 3″ LCD, great all new designed menu similar to the RX100 menu and above all the SIMPLICITY of one lens and one camera with a better than Leica M9 sensor. WOW. No other camera company is offering anything like this. Say what you while about "I wish this was an interchangeable lens system"…the fact is that is Sony made it with interchangeable lenses then there would have been maybe one great lens to start with anyway. My guess is that if this is successful by next Photokina Sony will release an IC (interchangeable lens) version.
I have written many articles about the one camera/one lens experience and I always said a Leica M9 and 35 Summicron or Summilux is the perfect combo and all one really would ever need. Well..at about $7300 cheaper you can have this combo of a full frame sensor and fast 35mm f/2 glass that will fit in your coat pocket. It also gives nothing up in the build quality to any other camera manufacturer. So $2700, while expensive is priced about right IMO. I would have preferred $2499 but think about it..you can not get a digital camera like  this ANYWHERE else when it comes to size, features, quality of sensor and lens, build and lust factor. 🙂
If you get the sense I am excited you are correct as no other camera release this year..none..has excited me more than this one. Sony did this to push the envelope..to give us what WE want and to show the other camera companies that yes..it is possible to make a full frame sensor high quality fixed lens compact. They did it because it was the right thing to do and so many have been asking for this for the past few years, myself included. Think about it..when the Leica X1 came out what did we hear? "Why didn't Leica make it full frame with an f/2 lens..I would have paid $3500 for that". The "experts" said it couldn't be done because the lens would be huge at f/2..they said a FF sensor would not fit. Well, Sony has done it and they did it very well for their 1st attempt.
The attached Zeiss 35 f/2 Sonnar is a beauty. You can even set the distance and get as close as 0.2 meters – the image below is of a pre-production model RX1.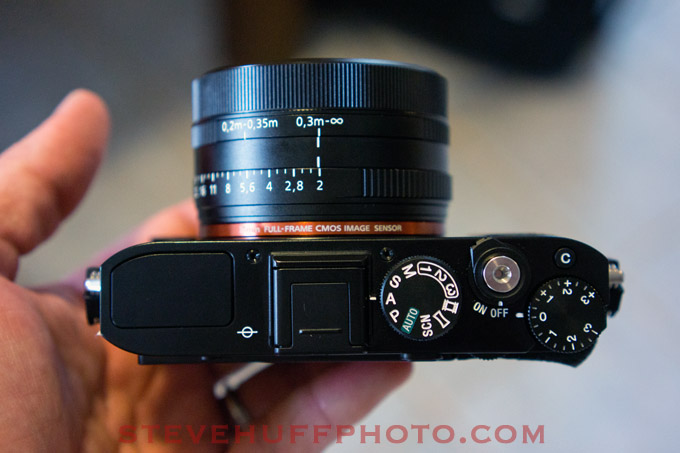 As I watched the presentation from Sony in my living room about this new camera and all of the others they are announcing like the A99 (which looks amazing BTW) I got the sense that Sony has gotten "it". They know what we want and they are not afraid to take the chance to give it to us.
The RX1, while not perfect is pretty close to what I would have done. What would I have changed in this camera?
I would have preferred a built in OLED EVF and a $2499 price point but really, that is about it. The fact that it is a full frame with a 35 f/2 attached cinches the deal for me. It is also not cheap coming it at $700 more than a Leica X2 but let us look at the facts. The X2 is an APS-C camera with a fixed f/2.8 lens. It is still slower in operation than the competition and has an old low res LCD. The EVF is an extra $500+ and the camera, while gorgeous, is not even in the same ballpark as the RX1 when it comes to high ISO capability, DOF capability, DR capability, etc. We have yet to see the IQ of the RX1 but from what I was shown by Sony I have no doubt it is the real deal.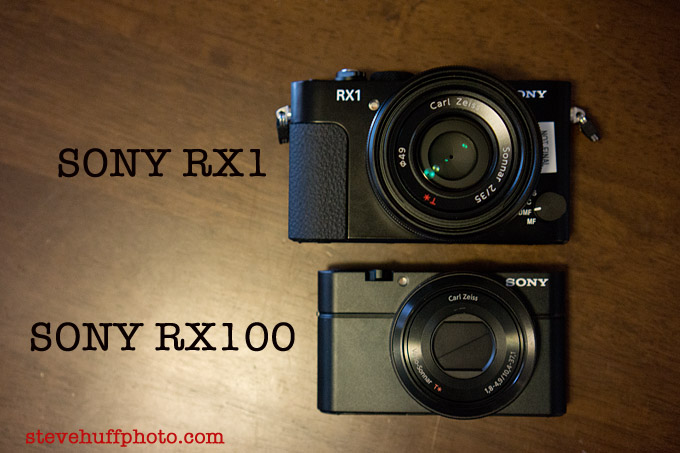 It's on: Sony vs Leica vs Nikon vs Canon vs EVERYONE
With the slow selling Leica X2 sitting on shelves Leica has to come out with something groundbreaking this year at Photokina. While I have heard rumblings of the M10 as well as the LEICA "ME" I have no idea what they really have in store for us but here is Sony that just released a kick ass product that has a full frame sensor, Zeiss 35 f/2 lens, amazingly crazy high ISO capability and the best Dynamic Range of any full frame sensor to date. All in a small jacket pocket pro built camera body at $2799. If Leica releases the "ME" which many say is a dumbed down M9 (whatever that means) it will surely be around the $4500-5000 mark without a lens. If they release a new mirrorless it will most likely NOT be full frame and will probably come in at $3500 without a lens. I think Sony has a winner here and while it may not do massively huge in sales just due to the cost I think it will gain a reputation for being a damn good camera. Again, I have not taken it out to shoot with it yet but from what I have seen and from what I have been told it is supposed to be pretty special.
As for Nikon and Canon..for $2700 you can not buy a D800 or 5DII and the RX1 will offer the same quality but with less versatility due to the single lens. But this is not a DSLR, it is a take anywhere camera of extremely high quality and capabilities. For those who do not fear the 35mm focal length, and do not want to shell out $10,000 for a Leica M9 and 35 Cron or even $8000 for an M9 and Zeiss 35 Biogon, the $2799 RX1 may be just what you have been looking for.
As of today, there is nothing like the Sony RX1 and I think it will be one lusted after and highly back ordered camera. Even at $2700 it is pretty expensive but those who have been waiting for Leica or Nikon or Canon to release something like this will flock to this. Sony is really pushing the envelope and I am now an even bigger Sony fan than I already was. They are on the right track..the NEX5n, the NEX-7 and now the NEX-5R, NEX-6 (which is also delicious), A99 and new camcorders tell me that Sony is the only company today really pushing things and showing no fear when it comes to putting out cameras for enthusiasts and photographers. Hell, I almost want to say they are like the new Leica..doing things Leica used to do by making real tools for real photographers. Wow. Did I just say that? Yea, I did.
Kudos again to Sony. Last year they grew some balls with the 5n and this year they grew an even larger set to overtake the big guns at Photokina. I have no clue what Canon or Nikon has in store for us but I imagine the RX1 to be the big hit at this Photokina. My pre-order is in.
PRE-ORDER THE RX1 NOW AT AMAZON!
PRE-ORDER THE RX1 at B&H PHOTO
How about the new NEX-6 and Alpha A-99? New E Mount lenses?
The NEX-6
The NEX-6 on the right and the 7 on the left. The 7 has the 16mm pancake and the 6 has the new 16-50 OSS power zoom attached (as well as the new hot shoe)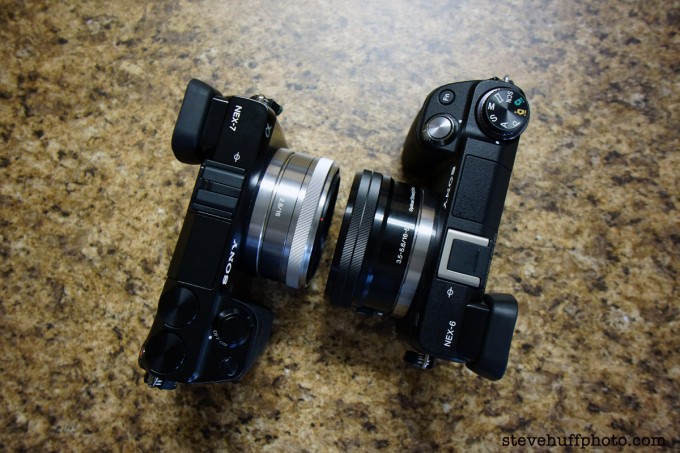 After handling and looking over the NEX-6 I found it a no brainer for those seeking a new NEX camera to go for this OVER a NEX-7. To me it felt the same in the hand, was a bit more attractive with a nicer matte finish and has what is in my opinion a better sensor. Better high ISO, faster contrast and phase detect focus, better video, WiFi capability and apps (which I admit look super cool), and much cheaper. Coming it at $999 with a kit 18-55 this camera is a no brainer if you want the best NEX camera to date (Megapixels are NOT everything). You get the same OLED EVF that we get in the NEX-7 and while you lose the Tri-Navi controls the camera still has dials to use so it is just as easier to shoot with. To me it feels amazing in the hand and at $999 this will sell like hotcakes. What you see below is the NEX-6 with the new 16-50 OSS lens attached. This lens is about the same size as the 16mm pancake but of better quality with a powered zoom. It looks larger than it really is in the photo below because I was shooting with a NEX-7 and new 10-18 ultra wide E-Mount which exaggerated the lens size 🙂 I would trade my 7 for the new 6, end of story.
Pre-Order the NEX-6 and 16-50 Kit Zoom from Amazon!
The NEX-6 with 16-50 Power Zoom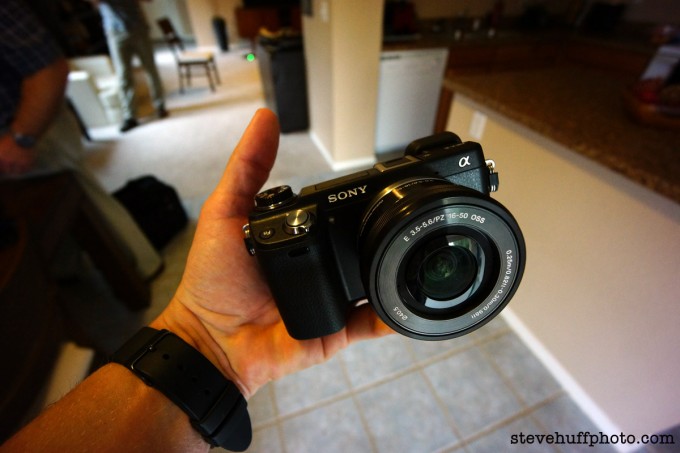 The A99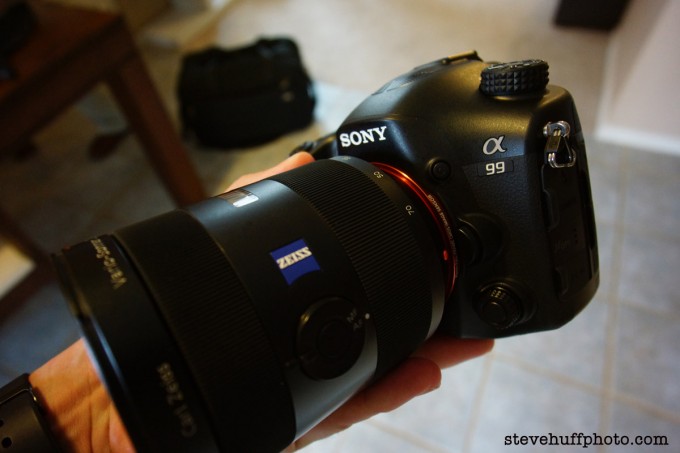 The new Alpha A99 DSLR looked insane! The presentation Sony gave me on it made me want it right then and there and I am not a DSLR kind of guy! I am telling you that the Sensor in the new A99 and RX1 seems to be pretty damn special. From IQ to Video this is one serious as hell DSLR and I plan on shooting it in a couple weeks along with all of the new Sony stuff at the Sony media event in San Francisco. There I will get to try the RX1, the NEX-6, the A99 and all of the new lenses including the 35 1.8 which I shot a few frames with already (and again, a must own lens for NEX users). So look to this blog over the next few weeks for a slew of things about the new Sony cameras and lenses as well as anything else worth reporting about from the Photokina show. I will not be there as I could not attend due to the Photo Cruise I have going on next week but I will be updating from the ship with the news and articles! Am hoping to get a hold of a review RX1 camera to put it through its paces! I also want to thank Sony for coming to my house with all of this new gear. I loved handling it all and seeing the new goodies! More images below!
The new E mount 10-18 Ultra wide Zoom – This guy is SHARP!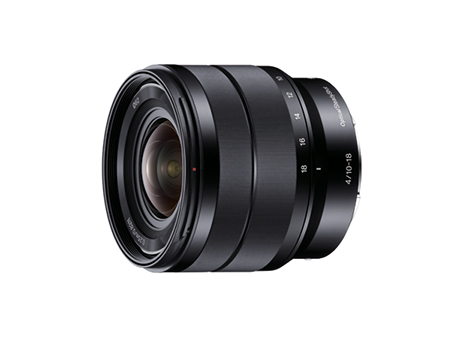 –
The new 16-50 Power Zoom E Mount lens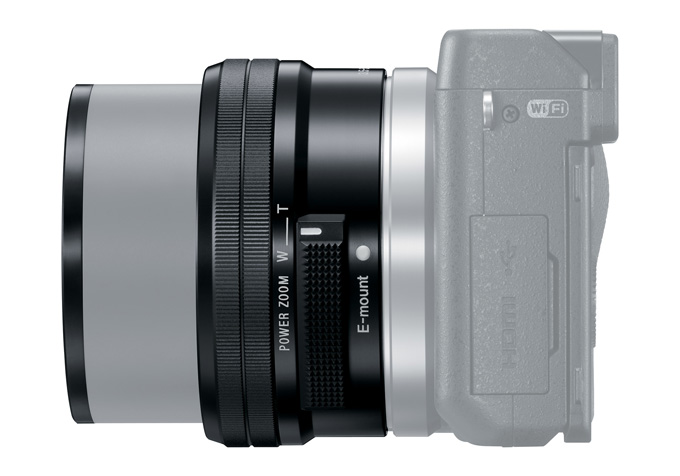 –
The new fast 35 1.8 prime for E mount!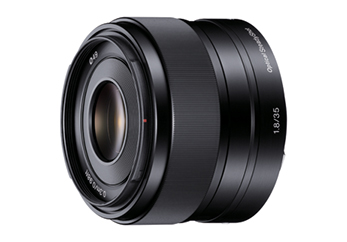 –
Stock pics of the RX1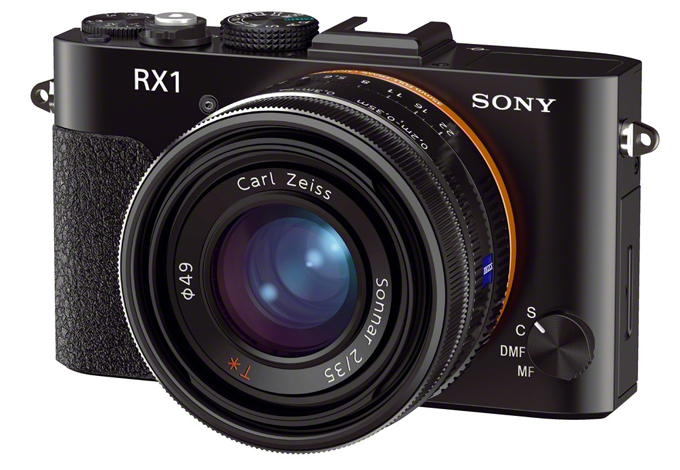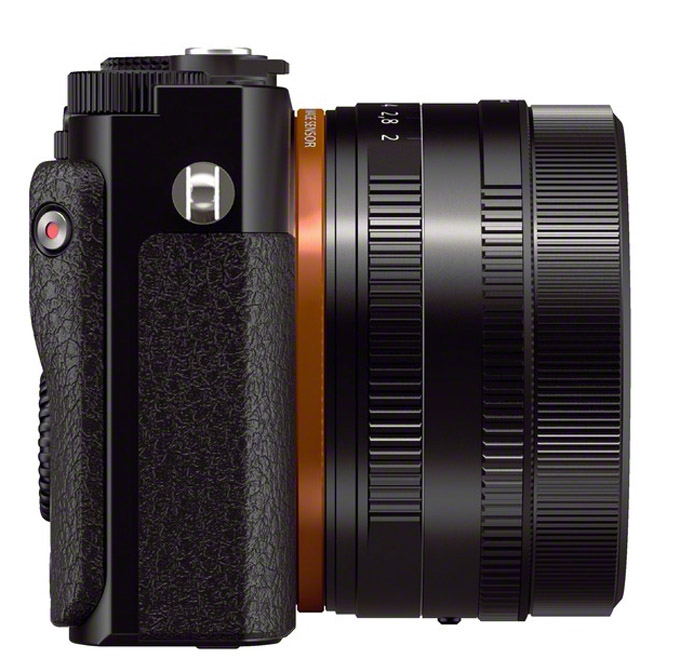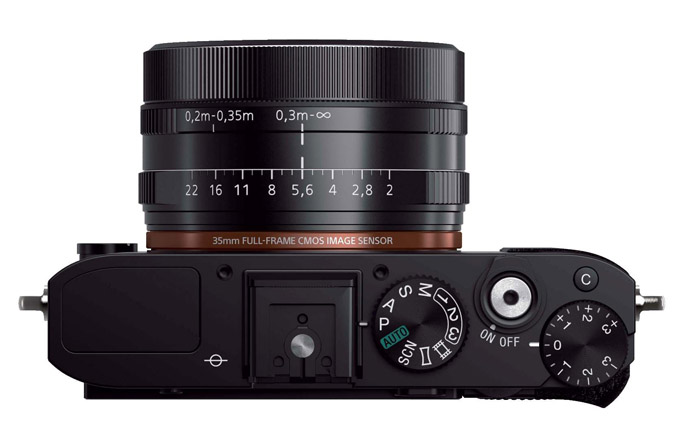 PRESS RELEASE ON THE RX1:
Sony Introduces the World's First Full-Frame Compact Digital Camera
New Compact Cyber-shot® RX1 Camera features 35mm full-frame image sensor and wide aperture f/2 lens
SAN DIEGO, Sept 12, 2012 – For the first time, all the benefits of full-frame digital photography are available in a palm-sized compact camera.
The extraordinary new Sony Cyber-shot® DSC-RX1 digital camera packs an advanced 35mm full-frame 24.3 MP Exmor® CMOS sensor and exceptionally Carl Zeiss T*t 35mm f/2.0 fixed lens into a highly portable, lightweight camera body. Measuring approximately 4.5 inches wide by 3 inches tall and weighing just over a pound, it's significantly smaller and lighter than any full-frame DSLR yet sacrifices nothing in terms of image quality, HD video quality or manual control.
"The new Cyber-shot RX1 is truly 'one of a kind', offering a unique combination of size and performance that's never before been realized in the world of digital cameras," said Yosuke Tomoda, director of the Cyber-shot camera business at Sony Electronics. "With its highly advanced sensor and fast 35mm f/2.0 lens packed into a small, portable camera body, professionals, enthusiasts and advanced hobbyists can experience the world of full-frame imaging in new and different ways than they ever thought possible."
The new camera's unified lens and body design allows performance that few interchangeable lenses can match. The Carl Zeiss lens not only delivers spectacular image quality all the way to the edges of each frame, it incorporates a near-silent in-lens shutter and is far more compact than comparable lenses of interchangeable design. The camera also features full manual control options and an intuitive user interface, making it easy for photographers to adjust all settings quickly and easily.
The 35mm full-frame sensor inside the RX1 camera more than doubles the area of APS-C sensors commonly found in much bulkier DSLR cameras, allowing it to take in significantly more light while capturing content. With an effective resolution of 24.3 megapixels, it's capable of resolving the finest image details and most subtle textures for rich color reproduction and an impressively broad dynamic range.
The large sensor size also boosts the camera's sensitivity range to a generous ISO 100 – 25600, with the option to shoot as low as ISO 50 in expanded sensitivity mode. Similarly, ISO settings as high as 102400 can be achieved using Multi Frame Noise Reduction. This allows the camera to capture natural, low noise handheld images in near-dark conditions without needing flash.
The fast, bright Carl Zeiss Sonnar T* 35mm lens is a versatile choice for portraits, street photography and everyday shooting. This premium lens features newly designed optics including an Advanced Aspherical (AA) glass element, which contributes to the camera's extremely compact dimensions without sacrificing optical performance.
The lens' wide F2 maximum, 9-bladed circular aperture enable beautiful background defocus ('bokeh') effects to rival or exceed professional-class DSLR camera lenses. Additionally, it features a macro switching ring on the lens barrel which instantly shortens the minimum focusing distance to approximately 20cm (from image plane), allowing the camera to capture small, close-up subjects with exquisite detail.
The Cyber-shot RX1 camera also features an enhanced BIONZ® processing engine that rapidly handles data from the Exmor® CMOS sensor and also powers full-resolution burst shooting at up to five frames per second. The powerful processor can output image data in 14-bit RAW format, giving advanced users total freedom to express their creative vision throughout the shooting and post-production processes.
Despite the camera's extraordinarily compact dimensions, the new Cyber-shot RX1 model offers a full range of manual control modes on par with typical high-end full-frame DSLR cameras. Dedicated lens rings allow for fingertip control of focus and aperture, while a DSLR-style Focus mode dial on the front of the camera enables easy switching between focus modes. Top-mounted exposure compensation and mode dials are strategically placed for simple access and operation, while custom function and AEL buttons on the back panel are also easily accessible.
The new camera features a Quick Navi mode that allows fast, intuitive adjustment of camera settings. This is especially useful when using the camera with an optional viewfinder (sold separately). A memory recall (MR) mode is accessible via the mode dial so photographers can store and instantly recall up to three sets of camera settings.
Other refinements include a MF Assist function that magnifies a portion of the image while framing to simplify fine focus adjustments, as well as a Peaking function that highlights sharply-focused areas of the image on screen.
Additionally, the RX1 camera features By Pixel Super Resolution digital zoom technology, which allows for magnification of image size without sacrificing pixel count. This results in far higher quality results than are achievable with conventional digital zoom.
A Smart Teleconverter function crops a central portion of the image sensor, boosting effective magnification by 1.4x or 2x realizing an effective 49mm or 70mm focal length. With the extremely high pixel count of the full-frame image sensor, even zoomed and cropped images maintain generous amounts of fine detail when blown up for large print sizes.
In addition to beautiful still images, the Cyber-shot RX1 compact camera can capture high-quality, low-noise Full HD movie footage in all lighting conditions at a choice of 60p or 24p (progressive) frame rates. There's a full complement of P/A/S/M exposure modes during video shooting for creative flexibility.
The new camera also features 13 different Creative Styles for fine-tuning images, plus a wide range of Picture Effect treatments. Further, it has Auto HDR and D-Range Optimizer, bracket shooting (Exposure, DRO or White Balance) and Auto HDR shooting modes, and there's a Digital Level Gauge that indicates camera pitch and camera roll on the LCD screen for straight, even landscape and architectural shots.
New Accessories for Cyber-shot RX1
Shooting possibilities for stills and video are broadened by the camera's Multi Interface Shoe that accepts a growing range of accessories. Options include a high-quality OLED XGA OLED Tru-Finder™ EVF (model FDA-EV1MK) which allows for even greater manual focusing precision as well as an external optical viewfinder featuring Carl Zeiss optics (model FDA-V1K).
Also available are a thumb grip (model TGA-1) for sure, comfortable handling as well as a lens hood (model LHP-1) and jacket case (model LCJ-RXB).
Sony PlayMemories Services
The Cyber-shot RX1 comes preinstalled with PlayMemories Home™ (Lite Edition) software, allowing easy image transfers to a PC for managing, editing and printing. Available for free download, a full version of PlayMemories Home software adds movie editing and disc burning.
Also available for download, PlayMemories Studio™ allows game-like editing of photos and videos on PlayStation®3 systems. Images can be shared easily via PlayMemories Online™ service, the cloud-based sharing service from Sony that simplifies 'any time, any place' viewing on a wide range of connected devices.
Pricing and Availability
The Cyber-shot RX1 compact, fixed lens camera will be available this November for about $2800.
The FDA-EV1K electric viewfinder and FDA-V1K optical viewfinder will each be available at launch for about $600 and $450, respectively.
The thumb grip, lens hood and jacket case will also be available at launch for about $250, $180 and $250, respectively.
The new camera and all compatible accessories will be sold at Sony retail stores (www.store.sony.com) and other authorized dealers nationwide.
Please visit blog.sony.com/rx1 for a full video preview of the new Cyber-shot RX1 compact camera and follow #SonyCamera on twitter for the latest camera news.