Coming next week: Fuji X-E2 and 23 1.4 vs Sony A7 and 35 2.8 report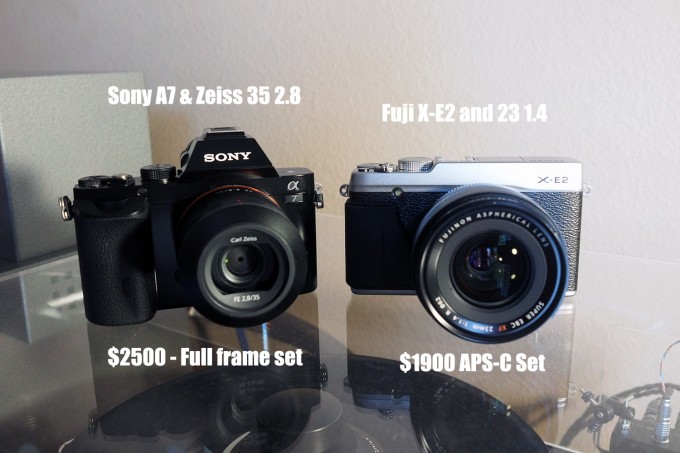 Hope everyone is having a fantastic Friday! I know I am because in my hand I have the fabulous Sony A7 and 35 2.8 and along side of it a Fuji X-E2 and 23 1.4 (35mm equiv). The Fuji arrived a couple of days ago and after some quick use I can say it is the most responsive Fuji X Body to date (interchangeable lens body).  I snapped off maybe 30 pictures at home and while 40% of them had mis-focus I will not judge until I get out and take REAL photos with the camera. With that said Debby and I are headed to Las vegas this weekend for a quick overnighter and I will be shooting the Sony A7 with 35 2.8, the Fuji X-E2 and 23 1.4 and the E-M1 with 17 1.8. (I also have the SLR Magic 17 1.6).
Which one will I prefer to shoot? Which one will give the best user experience? Which will give me the most consistent results with AF and speed? Which one will deliver my fave shots from the test?
These are all questions I want to know the answer to so I will be testing them all and evaluating the Fuji as well. The Fuji looks good, feels good and is snappy, just as it should be. It is a little larger than the full frame Sony A7 with the 35 attached on the Sony and 23 on the Fuji which I thought was interesting 🙂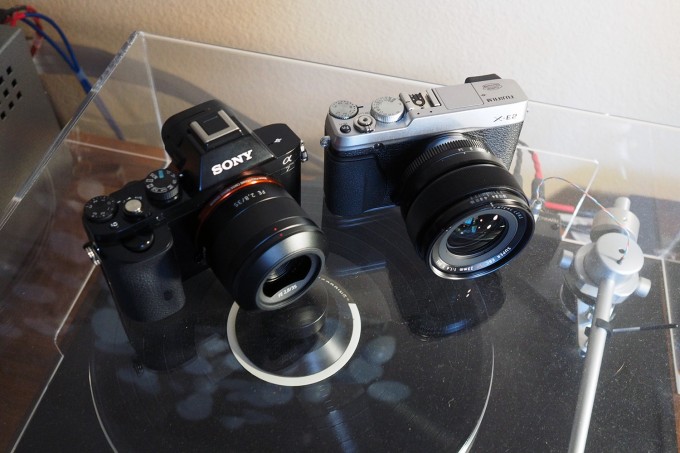 I could not resist to take a quick higher ISO shot in my man cave/office with the Sony and Fuji just to see detail levels, noise levels and overall performance. Both autofocuses the scene about the same in speed and accuracy here. The room did not have any lights on nor were the blinds open so ISO 1250 was needed to get to 1/80s.
These are from RAW with no Noise Reduction. The Sony delivers a much more detailed image IMO but see for yourself. Keep in mind that the Sony is full frame and the A7 and 35 2.87 will run $2500. The Fuji is APS-C and the set will cost you $2000 for the camera and 23 1.4 lens (35mm equiv).
1st shot of my Home stereo amp – Fuji X-E2 – ISO 1250 – RAW – 23 1.4 at 2.8 – click it for full size (recommend RIGHT click and open in new tab or window)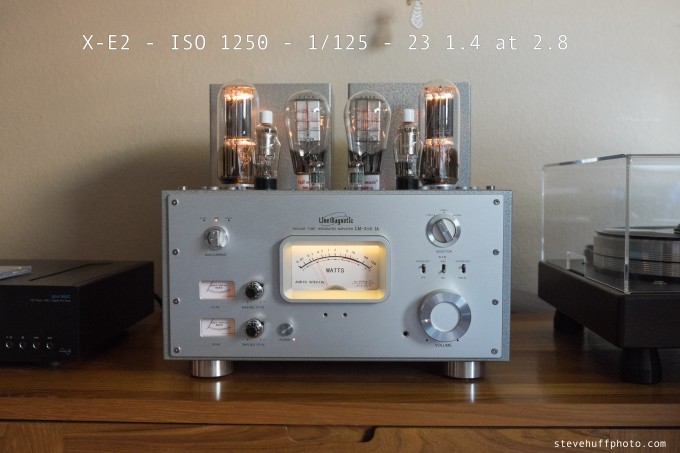 –
and now the same shot with the Sony A7 and 35 2.8 at 2.8 – ISO 1250 – RAW  – right click to open full size in a new tab or window.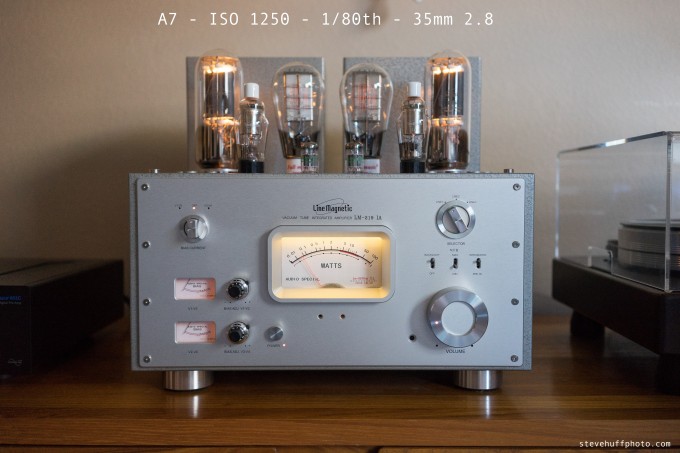 This Sony along with the A7r are pretty amazing little cameras full of tech that delivers some amazing results. The two Zeiss lenses are top notch as well. Makes me wonder what Sony will come up with next. The Fuji, as I already said, is the quickest Fuji to date and feels great to shoot. Can't wait to get to Vegas Baby! More next week!
Oh..about that SLR Magic 17 T 1.6 for Micro 4/3…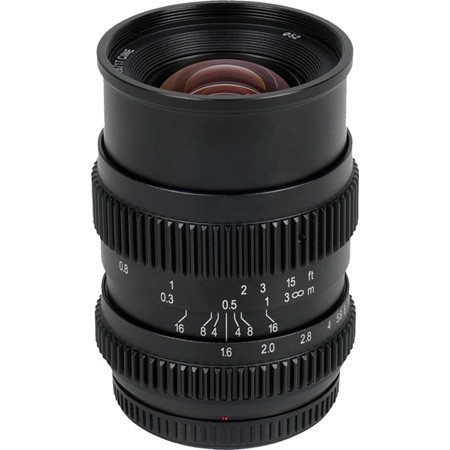 I have had the new SLR Magic 17 T 1.6 for Micro 4/3 for about 3 weeks and have shot it when I can but I do not like it as much as the Olympus 17 1.8 for photo taking. The SLR Magic is built very well  – solid, substantial and with the clickless aperture ring and T stops it is really designed for video use, where it will excel. For photos it is a little dull, soft corners and off color when compared to the Olympus but it does have more character than the more sterile Olympus. I will have a review of it soon but it is a nice lens for M 4/3 if video is your thing.  Here is a direct link to SLR Magic and the lens.
SLR Magic 17 T 1.6 – high ISO – E-M1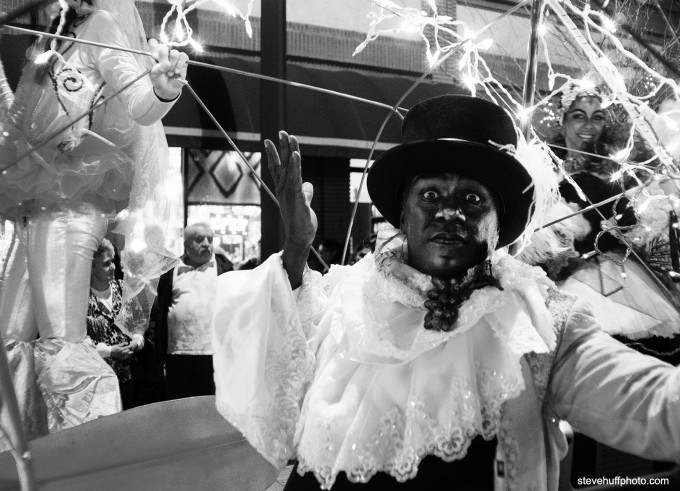 ..and about that amp above for those who are curious..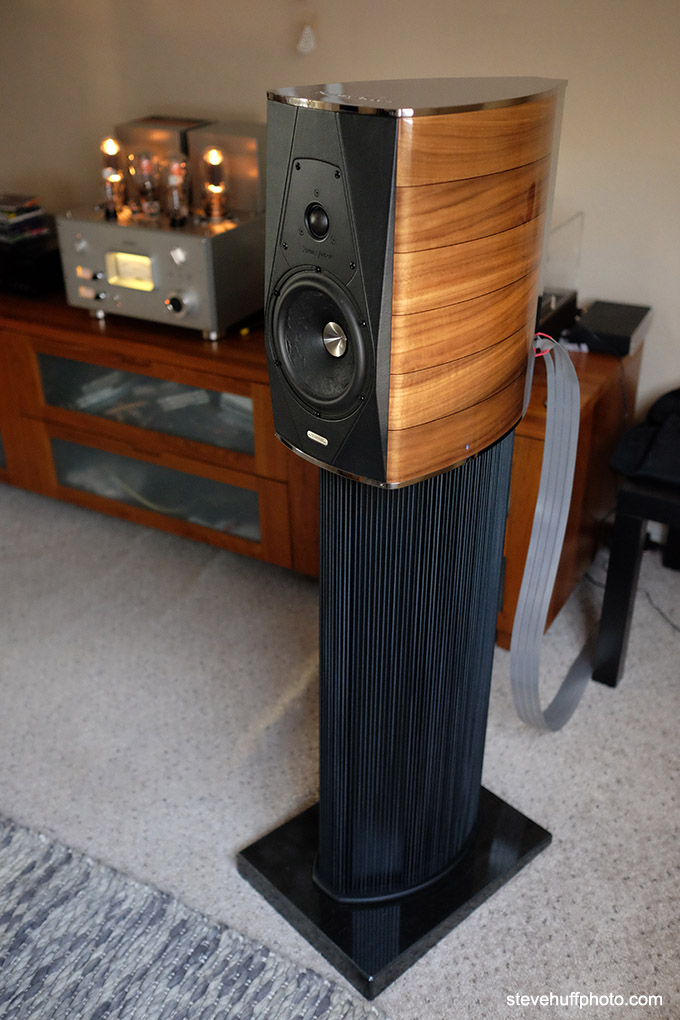 Yes my friends..in addition to being a huge Photo geek I have also been an Audio geek my whole life. When I divorced 4 years ago I lost my entire high end audio system that took me 10 years to build up and I can now say I finally have been able to build it back up and have a killer audio system to listen to as I write my reviews, chill out at night or when I want to soak in all I have been blessed with in life. The amp above is the heart of my system and is a Line Magnetic 219ia – a 24 watts per channel SET  tube amp. The best amp I have ever owned or heard. 150lbs of a hand wired all hammer tone metal masterpiece. Who knows, this may kick off stevehuffhifi.com  – lol.
For Audiophiles and audio geeks, this amp is amazing and will deliver the artists into your room with you with delicacy, ease, finesse and eery realness.
So there ya go..now let me get to packing…Vegas is a 4 hour drive from me so I am ready to hit the road!
Steve