USER REPORT: Olympus OM-D E-M5 for Landscape Astrophotography
by Jensen Chan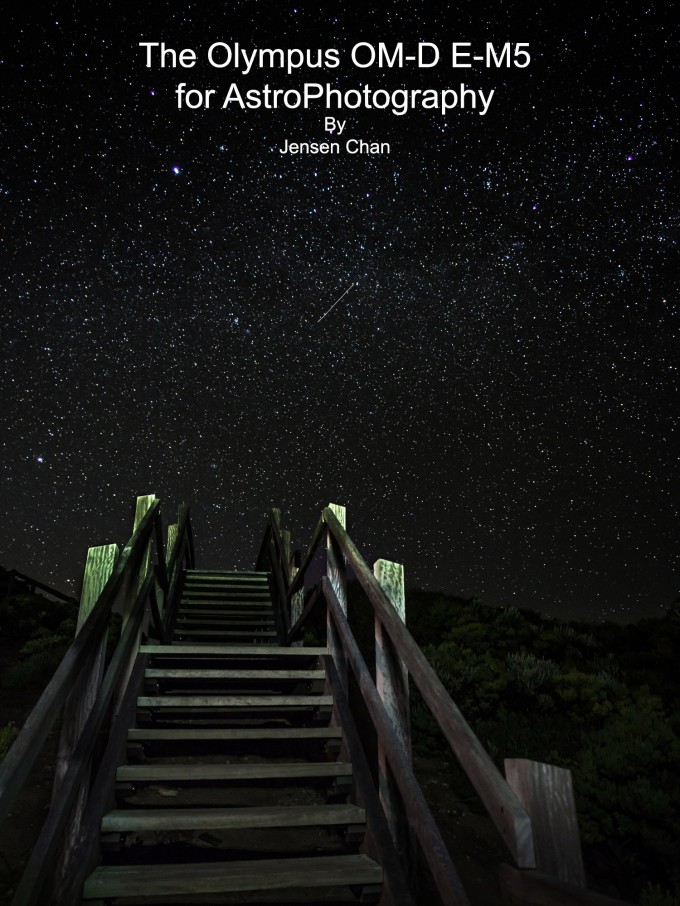 Hi Steve and Brandon. First of all happy 2014 to you (and all the readers out there too)! SteveHuff.com has grown tremendously and as an avid reader I'd like to say big congratulations on how far the website has come and how you've been able to truly pursue your passion. It must have been a fantastic journey for you, and it has been a true joy for me reading all the wonderful articles and thoughts. I will surely be frequenting your website for many, many more posts to come!
Much of the recent posts coming through your website feed have been beautifully showcasing lifestyle/portraiture photography and new camera gear. What with the Olympus OM-D E-M1, Sony A7/A7r and Nikon Df taking centre stage, 2013 was an exciting year indeed. Today I'd like to offer a "mini-flashback" to the humble Olympus E-M5 and share my emotions and work from this extraordinary piece. The Olympus OM-D E-M5, while not the newest toy in the neighbourhood anymore, is the first camera that truly inspired me to appreciate beauty around me like never before.
The E-M5 is the first camera that I bought for myself (thanks to your overwhelmingly positive review Steve!), and I have to say that the experience of getting this camera is akin to the classic story of meeting that mesmerizing lady in the bookstore. You see her at the counter through the window of the store. Her beauty catches your eye so you take the step into the store. So enchantingly beautiful, but yet you're shy that you couldn't walk up to her. Rather, you walk around the store pretending to do something else and occasionally take a gaze at her, listening to the guys around talking about her. After a good half hour you take a deep breath, suck in your belly and walk up to the store man and see if you could be introduced to her. He happily brings her in front of you, and as you meet eye to eye for the first time, you connect immediately. Your minds click, conversation flows and every thought and emotion she shares with you is mesmerising and out of this world. She clearly has a wild heart. She yearns to see the world and she has you just as captivated as her to do the same.
Long story short I said goodbye to her that day, read Steve's review that night, and next thing I knew, I now have her with me as a travel companion. I cannot imagine my travels any other way without this little gem.
Having the E-M5 on my desk begging to be taken out for a trip, I spend every weekday at work eagerly waiting for the weekend so I could go out somewhere in the wilderness to take in all the beautiful scenery Australia and beyond had to offer. I yearned to go out. I couldn't wait to hold the beautiful E-M5, especially when paired with the 12mm f2.0 or the 75mm f1.8 lenses.
What started as daytime scenery photo shooting slowly evolved towards sunrise and sunset sessions as they were the most beautiful times of the day. As I went more towards the extremities of daylight hours, I eventually fell in love with taking night sky shots. Here's what the camera can do in a dark sky.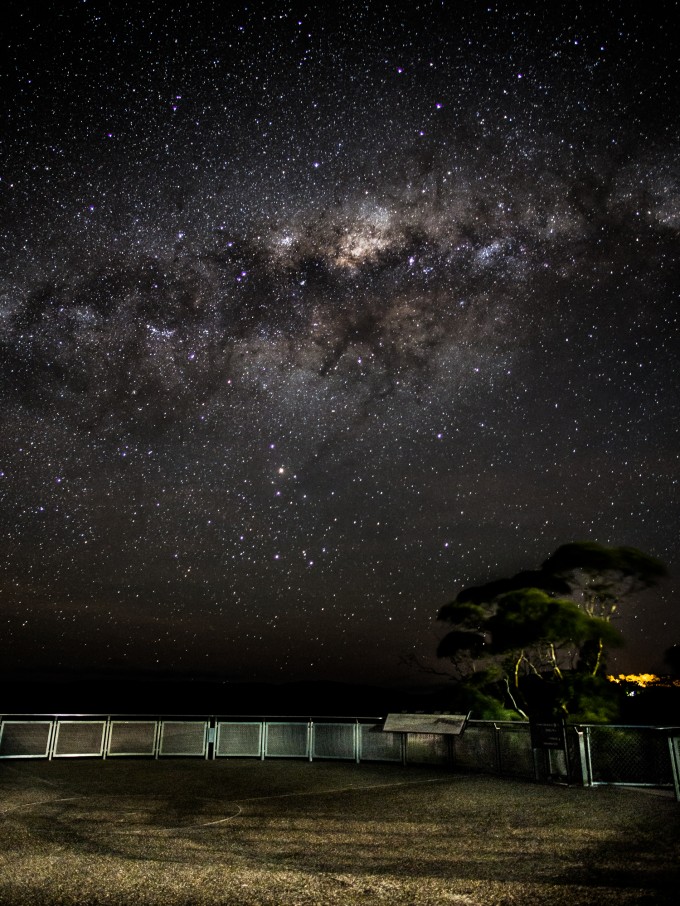 The E-M5, my friends, is a camera as powerful as it is beautiful. Steve has covered a lot of its functions and powers here. Needless to say it is a camera that is capable of doing bucketloads of things. What I think many E-M5 owners have not realised, however, and that many reviewers do not mention, is the sheer amount of detail this sensor can take in when capturing in RAW format. If you were to take these photos in out of camera JPEG you may be disappointed by its capabilities, but the true power is in its RAW files. The sheer number of stars, tiny to the tiniest of pin pricks, can be captured by the sensor, even for stars that may be invisible to the naked eye. It might not show much in its JPEG photos, but with the RAW files given some tickling and massaging in softwares like Lightroom, the results can be astounding, all in shots that last between 15 to 45 seconds!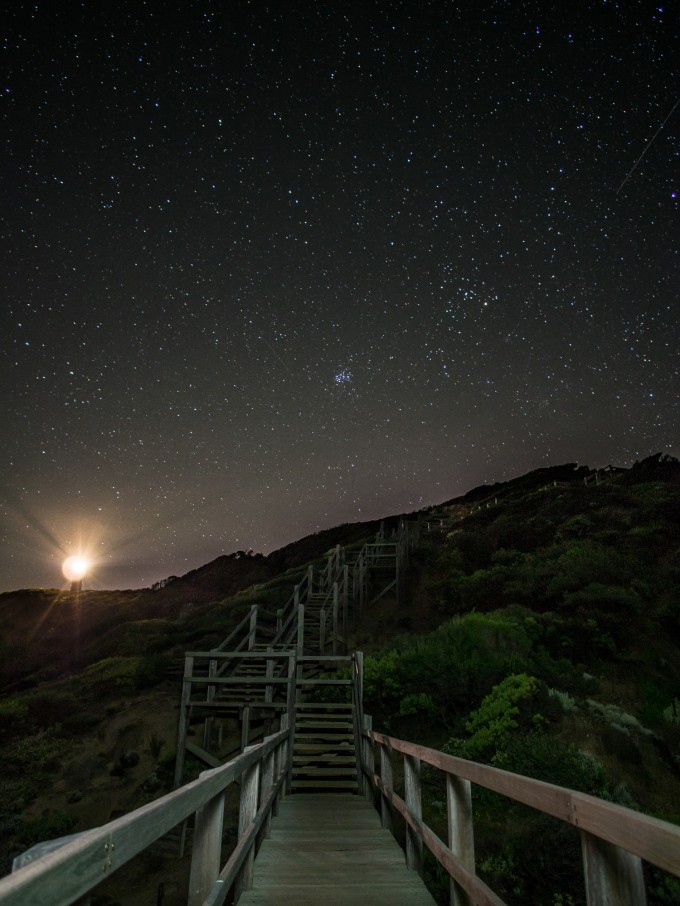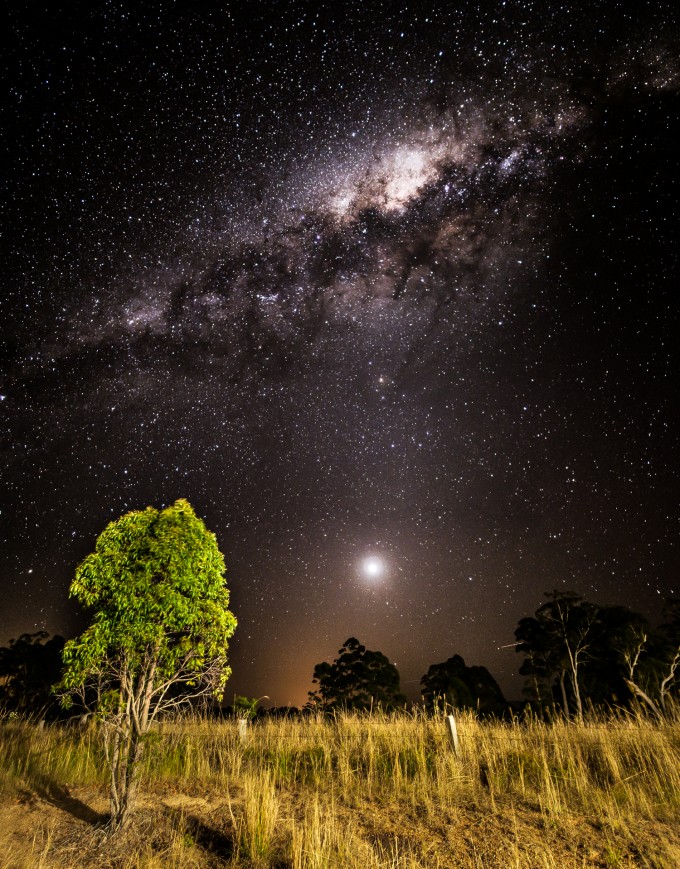 Gear-wise, I don't use much. I mainly use just the camera and a light hand-me-down tripod from my dad. No remote control, no star tracker. A simple combination of gear can be minimal but powerful, and it's precisely the form factor of the E-M5 that inspires me to explore and not be weighed down by bulk. People who travel a lot with their SLRs, lenses and tripods will know very well! The E-M5 is by no means the best camera to capture night sky shots (which I will explain later). There are cameras with better sensors, better noise control, and with wider and faster lenses. But the best cameras for the job would cost a ton, weigh a ton and would not have inspired me to go to places like the E-M5 did. To go to these secluded places dark enough for night sky shots, you'll need to fill your bag with food and water supplies, warm clothing, flashlights, your camping gear IN ADDITION TO your regular camera gear. As the saying goes, the best camera is the one you have with you. If I had any of the SLRs instead of a smaller one like the E-M5, it's not that I won't have the camera with me in the wilderness. I wouldn't even BE in the wilderness!
The E-M5 is not without its shortcomings, however. The more I shot the more apparent the weaknesses of the E-M5 became. For one, the noise levels from the sensor gets unbearable at high ISOs, even starting form ISO 640 onwards. Noise grains will start competing with the stars and the photo becomes as busy as a flea market. I have to always keep it below ISO 800, and preferably below ISO 400, which puts the camera at a significant disadvantage. With low ISO you need longer exposure times to compensate, and if exposure times are too long, you start having star trails which is not what I'm after. I can compensate with a star tracker on my tripod, but this will add weight, and the interest at this point is to take both sky and landscape together.
Second problem is that there isn't a wide enough/fast enough lens available in the micro four thirds category for landscape astrophotography. It's a niche market I know, but the 12mm f2.0 is the only lens that is wide enough and fast enough for this use. I can't help but wish for something wider and just as fast, if not faster. This brings us to the third problem, the 12mm f2.0 lens. In manual focus mode when you bring the dial to infinity, IT'S NOT ACTUALLY INFINITY. It actually goes past infinity and you'll realise that the stars becomes out of focus. You have to bring it back a notch until the red line points between the infinity mark and 3m mark for it to be truly infinity. Moving the camera constantly in pitch darkness makes life a little fiddly having to check the focus ring every single time before I press the shutter.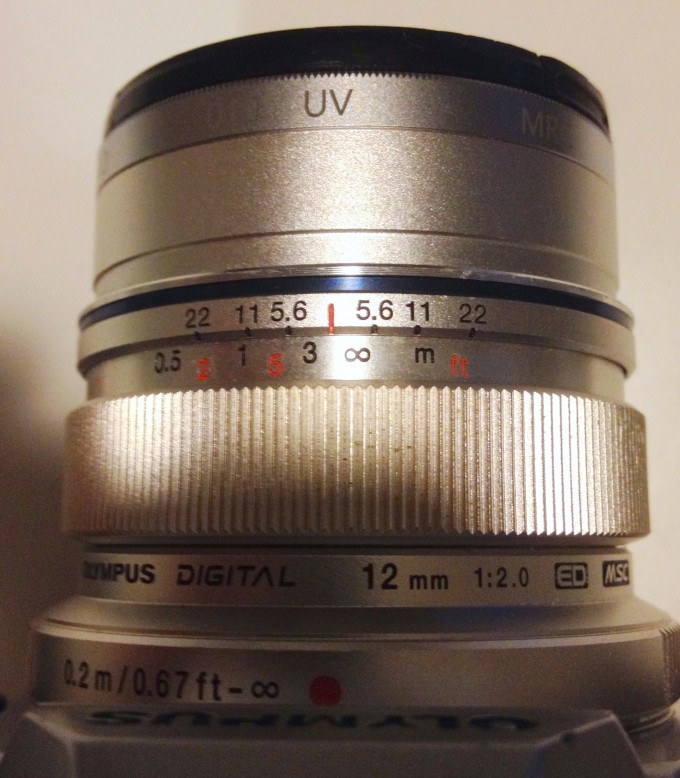 But given the current capability of the E-M5, I am extremely happy with it If I had the money to spare, would I get another camera system to take better landscape astrophotography photos? I'm not sure. Beyond imaging capability, a camera also has to give you inspiration, an intangible pull, to go out and do the things you normally don't have the motivation for. The E-M5 did just that. Sure it may struggle a bit under extreme conditions, but this is the camera that first brought me out to the beautiful world to enjoy. It's a camera that made me want to trek my way for kilometres to the darkest areas and reach the best views I could find, and spend hours under the stars enjoying how majestic this world (and universe) could be. By giving it the right attention and right conditions, it's a camera that can undoubtedly thrive and I cannot imagine doing this with another camera.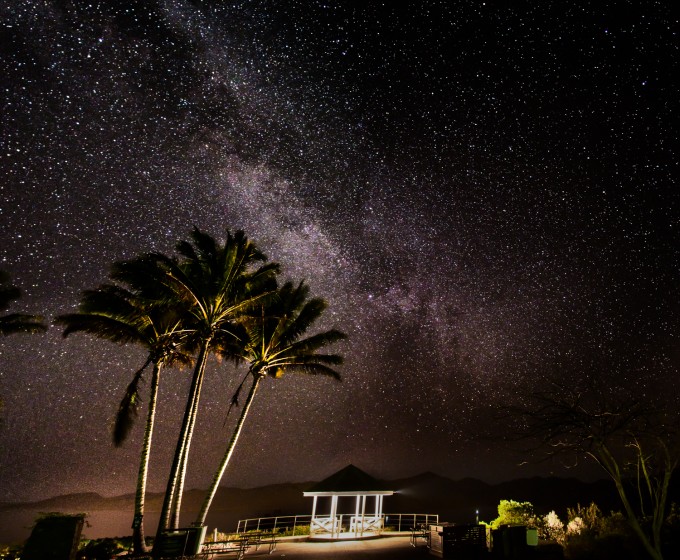 Back in September Olympus Australia ran a small competition for OM-D lovers to make videos to show why they love their OM-Ds. Made one myself in my bedroom with nothing but a flashlight for lighting. This video didn't win me anything but it's a piece of work that shows my love for this camera. Hope it resonates with some of you too.